Expanding your product range is a key area for accelerating your online growth. It's an easy way of maximising the potential of your current customers and capturing the attention of new customers. Convenience and ease are dominating the shopping behaviour of modern customers. Providing them with the most and best options on your site ensures the best chance of satisfying these demands.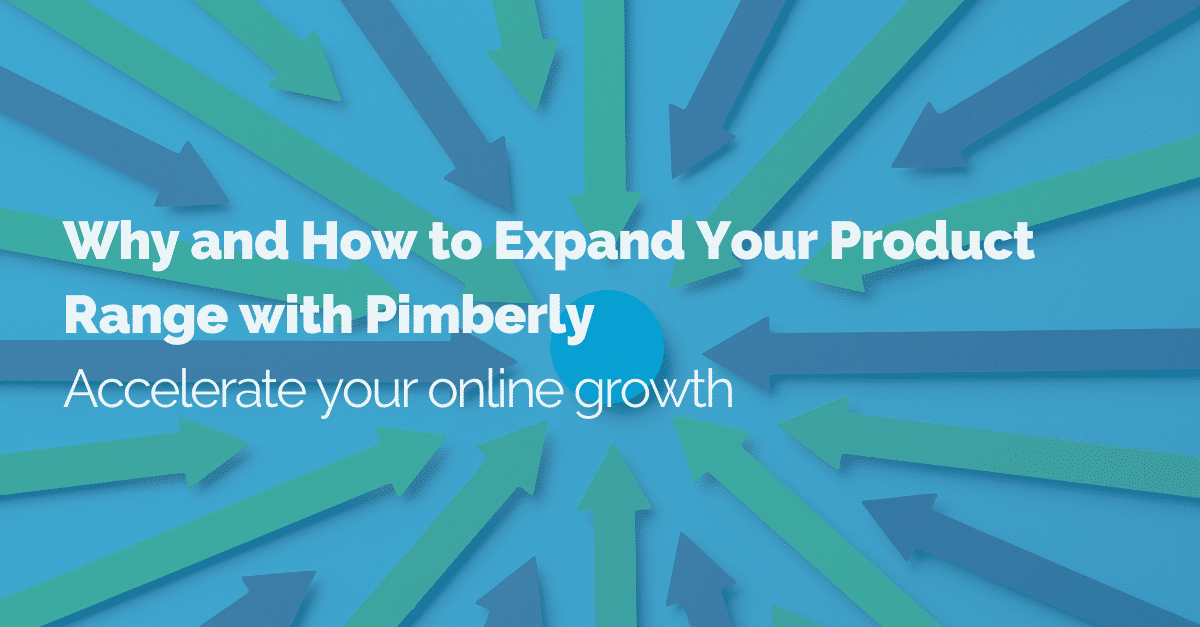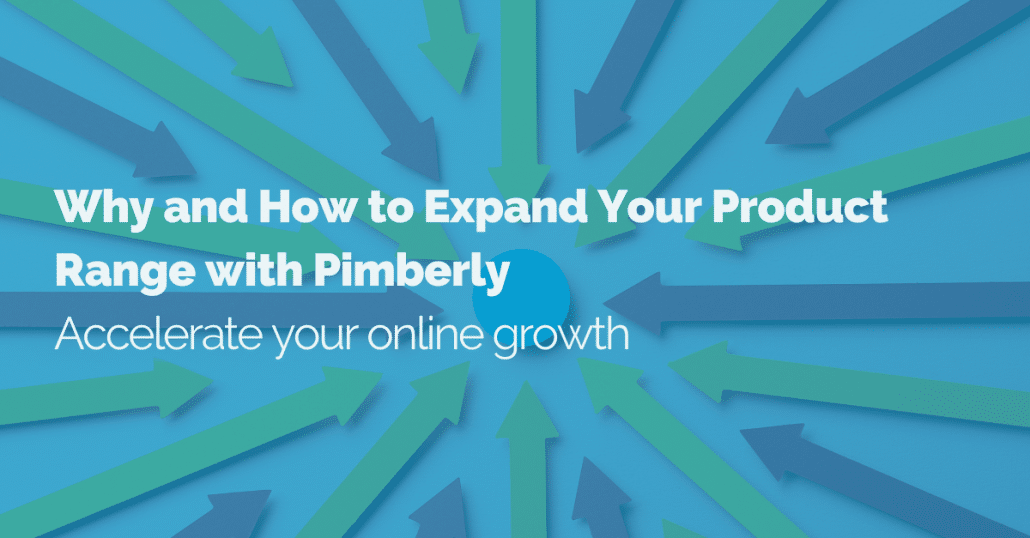 Benefits of expanding your product range
Firstly, let's look at a few reasons why top online customers have maximised their product offerings:
Improving customer loyalty
Maximising your customers repeat business is a key strategy for sales growth as it's usually more economical than new customer acquisition. By providing a larger range of offerings for your current customers, they have more options.  You create a better shopping experience and prevent them from visiting your competitors' sites to purchase those extra products. Companies who cater to these demands ensure repeat business from customers who trust them over their competitors.
Making the most of product relationships
Higher  AOV (Average Order Value) is a common objective among eCommerce companies. It's a cheaper and easier way of increasing sales than bringing in new customers. And product bundles are a great way of doing this. The more products you have on offer, the better the product bundle. By creating more bundles you increase the range of products that are already selling well. This means you are providing more choice for your existing customers by encouraging them to add more to their basket.
Maximising long tail potential
With the gaining popularity of processes like dropshipping, it's becoming easier to make the most of long tailing. Dropshipping takes away many of the risks and challenges of conventional eCommerce and distribution. Not needing to hold stock or manage delivery logistics reduces complexity, giving your business the capacity to manage a much wider product range. As a result, you open up the opportunity of creating more niche product ranges, gaining a competitive edge over your competitors and expanding your brand message.
Increase your customer base
Offering a wider range of products means that you can widen your target audience and open up your customer base. So selling multiple options of a particular product with varied prices means that you minimise losing customers through pricing decisions and maximise upselling opportunities by easily offering high-end options. You can also create ranges for more demographics to extend your brand reach. Retailers who create plus size or budget ranges, for example, are catering for a larger target customer.
What's holding you back?
When you look at the benefits of expanding your product range, it's clear why companies are making this a priority. But it's not always as easy as it seems. Expanding your product range means taking on and managing a huge amount of extra product data and this alone creates problems if not handled effectively.
Let's take a further look at some of the challenges…
Manual product updates
If product updates are done manually, increasing the volume may not be realistic for teams to keep up with. For example, if just a couple of attributes across a large product range need updating, this seemingly quite simple task takes up valuable time. It can slow down your time to market and impact the power of your product offering. And if increasing your product range means slowing down your time to market this, might simply not be worth it.
Infrastructure support
Increasing your product range requires more reliance on the process you have in place to manage these products. From importing and creating that product information, to optimising it and publishing to your routes to market. If this process is disjointed and hard to manage, it might not be possible to accommodate the increase in product offerings. Product data is often managed in historic systems like complex networks of spreadsheets or held within ERP or eCommerce platforms. These systems are not designed to manage the complexity and volume of information that is demanded in the current commerce climate. As a result, product data may be inconsistent or inaccurate and unresponsive to market and customer demands. In order to cope, a platform must be rapidly scalable and have the flexibility to support your product range as it expands into new sectors and product types.
SEO content demand
The larger your product range, the bigger demand there is for creating optimised product content. So if you're branching out to a completely new sector, this can be even more demanding on existing SEO teams. Keeping on top of optimisation for relevant keywords means working closely with the product data. This can be increasingly difficult if not done efficiently. This also goes hand-in-hand with site searchability. Teams have to make sure new products have the right attribution to be found by your onsite search functions. For instance, there's no point expanding your product range if customers can't find all your shiny new products.
Managing multiple sales channels
Selling across multiple routes to market means tailoring your product information that's feeding these different markets and sales channels. Your marketing description for your main eCommerce site may be different from your other sales channels, for example – your Amazon listing. It can often be a challenge to keep on top of these different requirements for your existing product range. So before you are in a position to expand this range, you must have a process in place that can accommodate the varied requirements of your sales channels.
Where does PIM come into this?
Product Information Management (PIM) platforms provide a central repository for all product content. They provide a single source of truth for all products, across all departments. Managing products within a PIM ensures that consistent, enriched and accurate product information is populated across all routes to market, automatically and in a fraction of the time.
We've had a look at the problems businesses can face when expanding their product range. Most of them come down to a slow, inefficient way of managing large and increasing volumes of products. And this is exactly where a PIM comes in.
Importantly, PIM makes handling large volumes of product data, easy. It removes the challenges around manual data processing and provides the framework for teams to take back control of their products. By creating workflows around data enrichment and publication, there is clear communication between teams and visibility throughout every stage of onboarding, enrichment and publication. Controlling your products through customisable taxonomies and schemas, personalised for each specific route to market, subsequently means that you have the foundation to expand your current product offerings across multiple channels.
Ultimately, whether you're making plans to scale your eCommerce business or grow a new one, PIM software is a vital component in maximising your success.
Learn more about easily expanding your product range with PIM in this neat little video
https://pimberly.com/wp-content/uploads/2019/06/why-and-how-to-expand-product-range-with-pim.png
627
1200
Annabel Darling
https://pimberly.com/wp-content/uploads/2017/03/pimberly_text_2017_unofficial-1030x366.png
Annabel Darling
2019-06-11 16:56:00
2021-04-22 14:13:45
Why and How to Expand Your Product Range with Pimberly