When it comes to collating product data, an Enterprise Resource Planning System (ERP) is a common part of a company's technology stack. Companies might use solutions like Oracle, SAP or Microsoft Dynamics. But customer demands around product data have changed. The market is more competitive. It's no longer enough to provide basic data like size or weight around an item on a website. Customers want more information about what they buy. They want richer product data.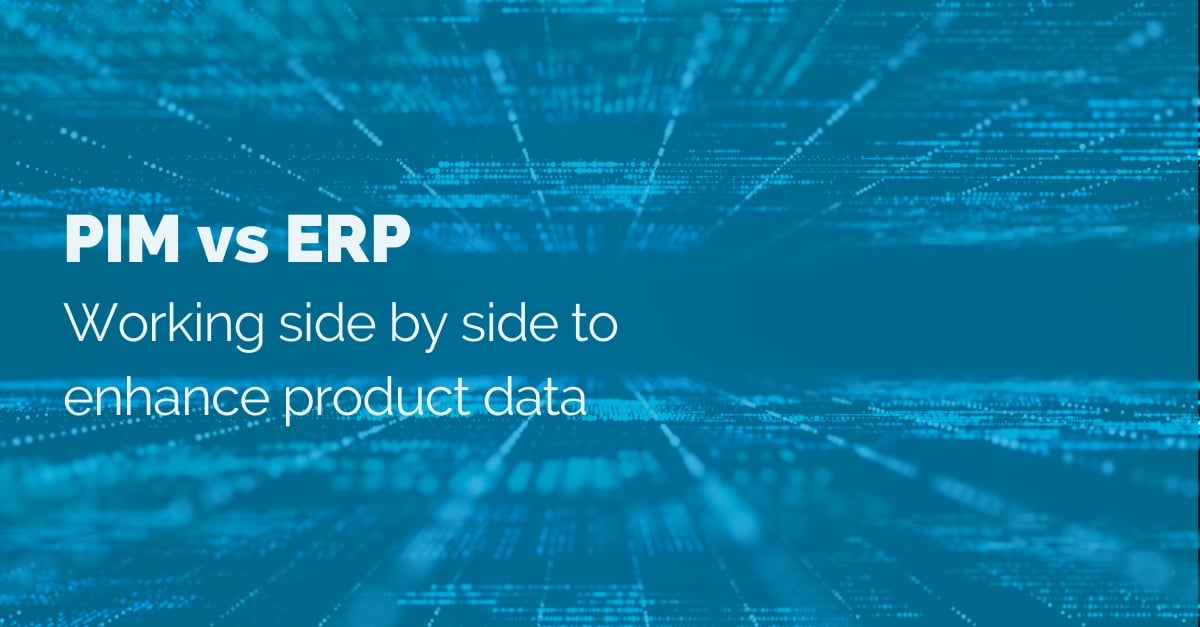 So, there's an argument to make that an ERP isn't fit for managing complex product data in the modern day. But when integrated with a Product Information Management (PIM) system, there's the chance to improve the overall quality of data.
That's not say an ERP isn't fit for purpose for what it does best i.e. managing transactions. Or to suggest that PIM should replace an ERP. When working side by side, they compliment each other. They can help brands create better product experiences and increase sales.
The fact is that there are more requirements around product information than ever before. Ecommerce companies are constantly competing to outsell each other. Without a way to manage and create richer product data, businesses will fall behind their competitors.
This is where grafting a PIM onto an ERP can help. But first, let's examine the different capabilities of PIM vs ERP.
Why can't ERPs manage complex product data like PIM can?
Differently Designed
The main reason why an ERP can't manage rich product data on the same scale as PIM is because of its design. The original purpose of an ERP was to order new products into a company. It focused on getting stock into a business and stock out to a store or ecommerce customer. In other words, it was designed to be transaction based.
An ERP features a relational database model. It has a predefined way of looking at and managing product data. In contrast, a PIM has a non-relational database model. It provides a more fluid way of accessing and reorganising product data. It's designed for marketing the data through various sales channels.
Handling Digital Assets
Where ERPs and PIM differ as well is in the management of rich media such as product photos.
PIM platforms usually feature a content delivery network (CDN) that provides media storage in the cloud. This means you can access the media that you want from anywhere at any time.
PIM can also use digital asset management(DAM) to house and enrich all assets. For example, a clothing company could use DAM to incorporate a video into a product page. Finding the video within the PIM would be simple and it would help to create a more interactive shopping experience for consumers.
Product Relationships
The management of product relationships is another key difference in the battle of PIM vs ERP. ERPs will generally organise products into how they're bought or reported. They have a single product hierarchy.
If you're selling a pair of jeans in many colours, an ERP might find it difficult to recognise the relationships between the colours and the product. You'd have to spend ages manually updating the copy for each product variation.
In comparison, PIM provides greater flexibility with product relationships. The technology gives users the ability to organise multiple products and categories efficiently. Users don't have to spend time manually editing attributes such as colour or material. Enrich all data instantly.
"The ideal thing for people who have established ERP systems is to let them do what they're designed to do. Let the PIM do what it's designed to do and then connect the two and keep one up to date."

So, while a PIM can't update stock, the ERP can. Feed the data into the PIM and make it visible for enrichment purposes." 
Colin Wells, VP Sales at Pimberly
It's also common to use a Master Data Management (MDM) system to manage product information. But how does it differ from PIM? Our blog reveals the answers.
How Does PIM Help ERP to Be Fit for Purpose Around Product Data?
Playing to Each Other's Strengths
As a system that houses important static data, ERPs are an essential resource. They are useful for ordering stock and finding out where products are going. But there's a risk of bending an ERP out of shape by trying to force it to do things with product data that it wasn't designed to do. For example, managing multiple SKUs for the same product.
Where PIM comes in handy is being able to let the ERP focus on its original purpose. The PIM will take responsibility for all rich product data, such as:
Detailed product descriptions
Images
Videos
PDFs
Technical specifications
This is useful from both a time management and sales point of view. Businesses no longer have to spend time keeping track of product information within the ERP. It's now within a platform that's specifically geared towards enriching product data.
From a sales perspective, the product data will also be unique to your company. It will help to differentiate you from competitors and contribute towards higher conversions.
Streamlining Data into a Single Location
Some companies may be working with multiple ERPs to manage their product information. In this scenario, they may be spreading costs across different areas. Implementation, customer support, the price of the software, the cost of training. It all counts.
In addition to being costly, a multi-ERP system method runs the risk of losing valuable product data. There's a loss of centralised control around information. This is because the data is spread out across various systems.
PIM helps to centralise all disparate data into a single location. It can effectively 'sit' on top of an ERP and funnel everything into one source.
"If online is a big channel for you, then it's essential that you have ERP and PIM. ERP will help with forecasting, replenishing stock and ordering from suppliers. But PIM gives you the opportunity to market all that data with the least amount of effort."
Scott Hanson, Senior Solutions Specialist at Pimberly
Improve the Quality of Product Data
Enhancing the overall quality of products is another way that PIM can help ERP data be fit for purpose. One example is to be able to see the entire lifecycle of a product from beginning to end.
For example, a fashion retailer might import a product sample from the ERP. The sample will be able to go through various forms of enrichment. First, the PIM might notify the copywriter in charge of writing the description. The next stage might involve informing the photography department.
What's the result? An informative product that's ready for distribution through all sales channels.
Opening up New Sales Channels
Another way that a PIM compliments an ERP is with the expansion of new channels. PIM platforms can link to different eCommerce systems, retailers and resellers. This seamless integration is extremely beneficial from a sales perspective.
For instance, a technology retailer could decide they want to sell their wares on Amazon. But their ERP system lacks the functionality to be able to open up a new channel.
By grafting ERP with PIM, the technology company now has the ability to link to Amazon. The brand can distribute their products quickly, increase online conversions and raise awareness.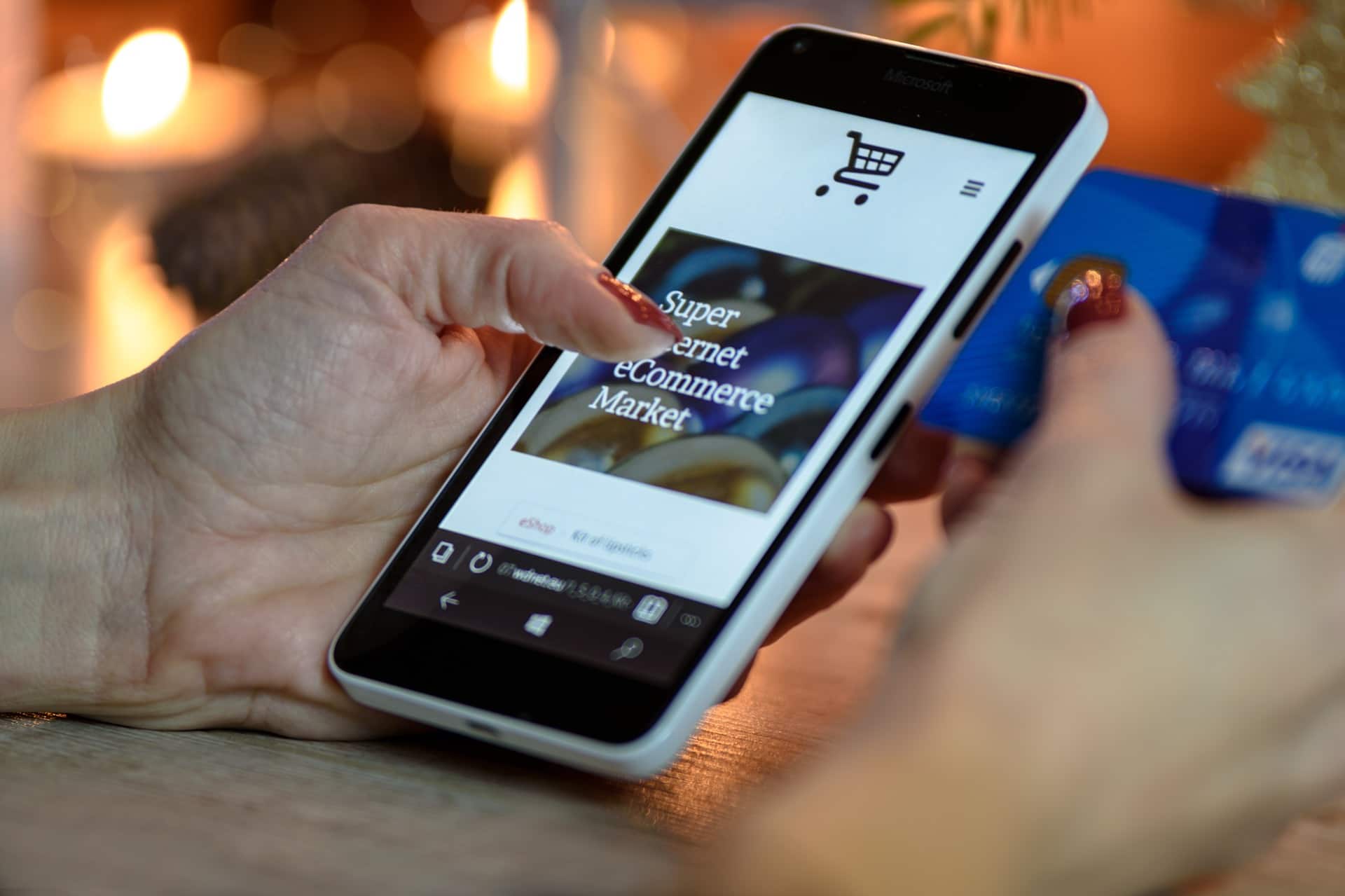 ERP and PIM Stand Side by Side to Enhance Product Data
So, rather than thinking of PIM as a replacement for ERP, think of it as a necessary enhancement. While an ERP is good for managing the business processes behind products, it lacks the depth of functionality needed to create rich product experiences. PIM technology provides that depth. It helps to fulfil the omnichannel demands of the modern buyer. It helps put the right products in front of the right people to increase sales.
By integrating PIM and ERP together, you'll transform the way you manage your products. You'll be able to stand out in a world where customer demand for more information is at an all-time high.
Integrate Your ERP with Pimberly
There are many advantages to integrating your ERP with a PIM. Manage thousands of SKUs instantly. Optimise all data for SEO purposes. Improve the time to market for a variety of items. All this and more is possible with Pimberly.
Discover more about the unlimited possibilities of the Pimberly integrations