Creating a winning eCommerce marketplace strategy will bring you plenty of benefits – if you get it right. eCommerce marketplaces have exploded in recent times and they accounted for 67% of global online sales in 2021. Some of the largest marketplaces in the world generate billions of customer visits each month. So, before we outline how you can reap the multiple benefits of marketplaces, let's take a look at what we'll be covering, as well as defining what an eCommerce marketplace is, and how it differs from eCommerce!
In this guide, we'll be covering the following:
Are you in Fashion & Apparel or Homewares?
Check out these handy resources on the best marketplaces for your specific sector: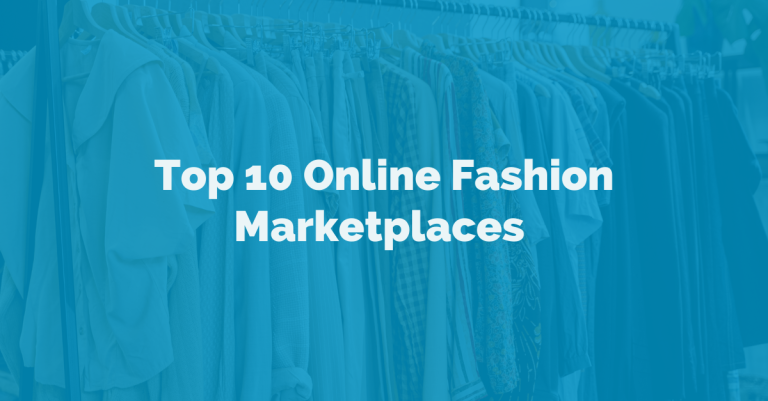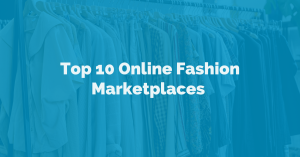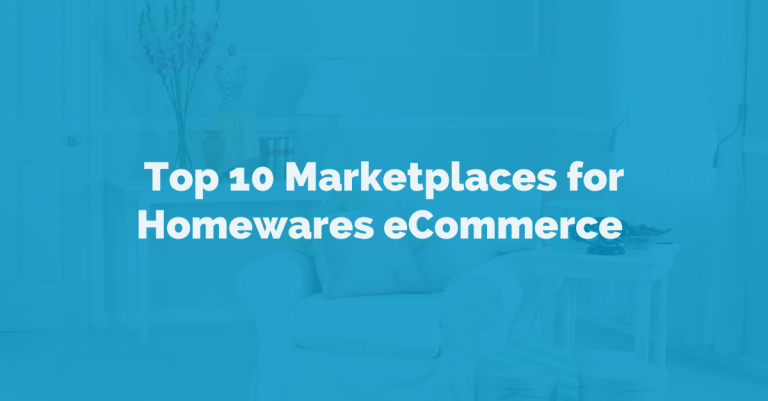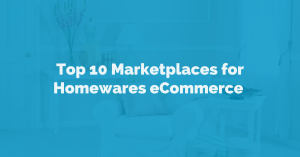 Marketplace vs eCommerce
Think of an eCommerce marketplace as the online equivalent of a department store. Customers can go there, compare different products from different brands, and buy everything they need in one place. If we do the same for eCommerce, you'd compare it to a customer going to a specific shop for certain items.
In other words, the difference between eCommerce and marketplaces is that a marketplace is a website where multiple vendors sell multiple different products. On the other hand, an eCommerce website is where a single vendor sells online to multiple customers. The beauty of having both an eCommerce site as well as a presence on eCommerce marketplaces is being able to massively extend the reach of your products. Not only are you reaching more potential buyers, you can also enter new territories with speed and ease.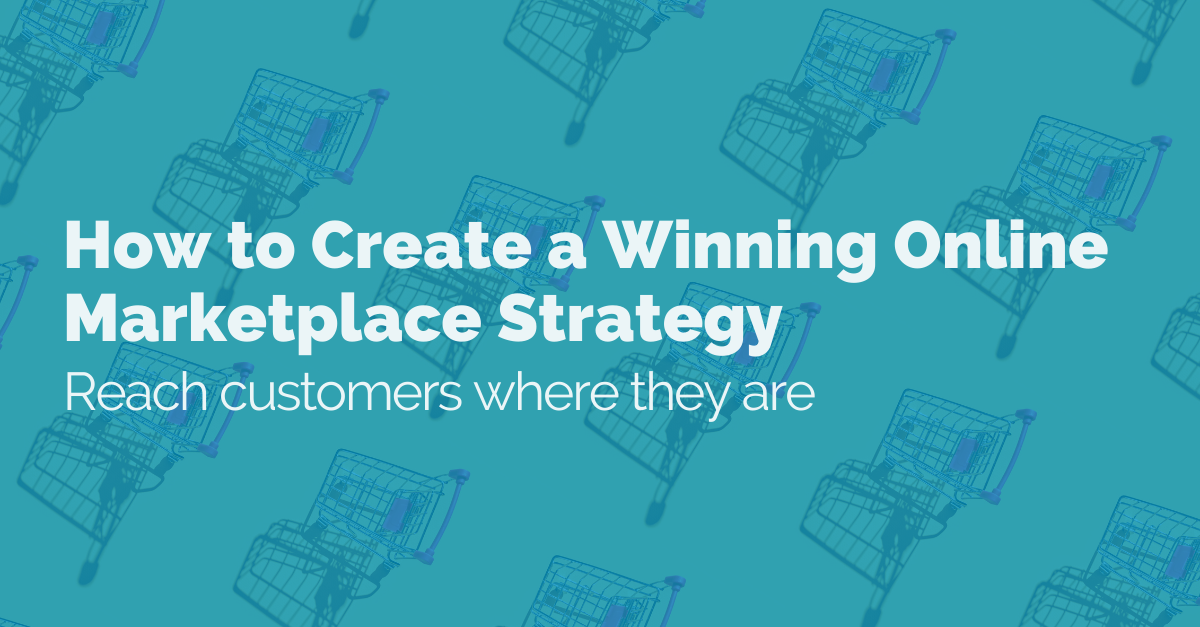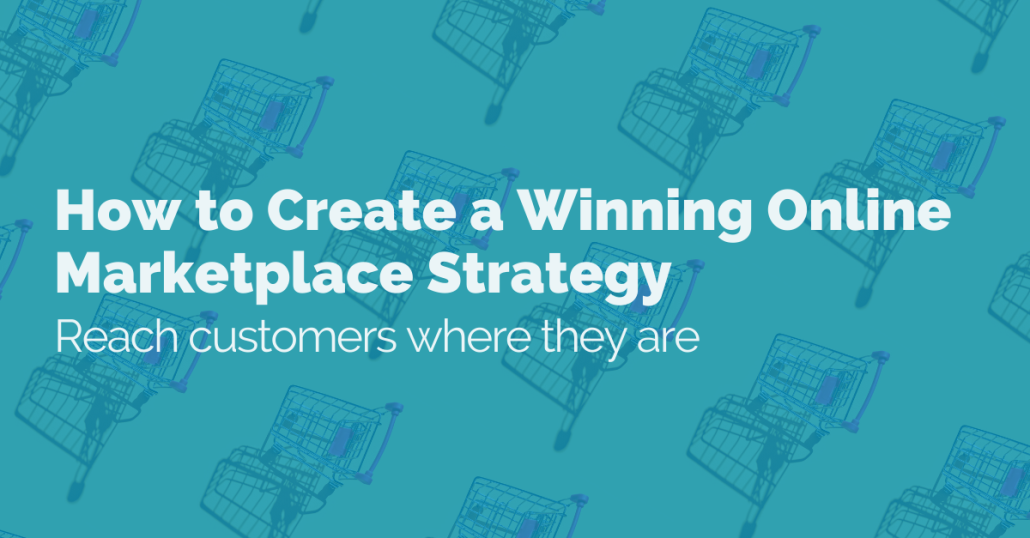 Why you should consider selling on marketplaces
eCommerce marketplaces are growing in popularity as they offer potential customers a quick and convenient online shopping experience. Furthermore, there's plenty of variety, which is exactly what customers are looking for. Customers benefit from effective site searches right through to easy delivery and returns. So, there's no wonder online marketplaces are fast becoming the preferred online shopping option.
With this rising popularity, it's barely a surprise that nearly 40% of all product searches took place on Amazon in 2021. Online marketplaces represent a massive opportunity for any business looking to take its eCommerce strategy to the next level. As well as having access to a fast-growing audience, there are plenty of other benefits of creating a successful eCommerce marketplace strategy. Here's a quick outline:
Business benefits
Increased revenues
When you list products on multiple sales channels, you can drive significant revenues. Research from Shopify states that eCommerce businesses that sell on marketplaces, and social who optimize for mobile can generate revenues 190% higher than businesses that don't. So, it's a no-brainer if you're looking to ramp up your online sales strategy.
International expansion
Online marketplaces provide networks and systems for global eCommerce. Everything from translated websites, good search authority, fulfillment, and shipping are often handled by the marketplace. If you're looking to test out a new market, online marketplaces are a great option without committing to a whole international operation.

Existing marketing model
You can benefit from a large customer base and robust marketing programs with online marketplaces. Access quality data about your customers to offer a much more effective and personalized experience. You can also drive higher conversions with abandoned cart email reminders and promote relevant product categories.
Improved product visibility
Online marketplaces have their own internal search engines to help users easily find what they're looking for. Large and established marketplaces, such as Amazon and Zalando, are highly authoritative sites with lots of traffic. Consequently, they often rank much higher in organic product searches than smaller eCommerce sites, so it's a quick win for organic customer acquisition.
Create customer trust
The growing popularity of online marketplaces has led to consumers becoming more familiar with them. As a result, customers build trust with the marketplace which is then transferred to your brand and products. If we take Amazon as an example, 89% of customers said they'd be more comfortable using Amazon over other eCommerce sites.
Choosing the right eCommerce marketplace
Depending on your business model, you'll need to ensure you choose the marketplace that's right for you and the objectives you want to achieve. For instance, you may want to A/B test the success of a new product. Alternatively, you may have EOL stock you want to clear quickly. Or, you may just want to add new online revenue streams by reaching more customers and entering new markets.
When deciding on the online marketplaces you want to sell on, here are some of the things you'll need to consider:
What are the key customer personas you want to target and where will you reach them? For instance, B2B buyers won't necessarily shop on the same channels as B2C or D2C consumers
The type of products you want to sell on marketplaces. Again, there are sector-specific marketplaces that simply won't be compatible with your product range
Where are your competitors are selling? Chances are, if they're present on a marketplace, you should be too. On the other hand, if they're not on a marketplace you're considering, this could give you the opportunity to "own" the space. A good place to start would be to search by product category to identify your gaps.
All of these factors should form the backbone of your decision-making when it comes to choosing an eCommerce marketplace. So, to give you an idea of the different options out there, we've compiled a list of some of the top marketplaces. This is broken down by marketplace type, region, and industry.
The top eCommerce marketplaces
There are hundreds of established online marketplaces. Whatever you're selling, or whoever you're selling to, there's sure to be a perfect marketplace for your business. Consider the audience and locations that you're trying to reach, and research what marketplaces operate in those areas.
Quick Tip: You'll often find relevant marketplace listings in the search engine results for your own products. If you're after those search impressions, the marketplaces will be too! To summarize, you need to get searching for your best keywords in the areas you want to grow.
B2B
Like B2C buyers, B2B customers are increasingly looking for convenience and functionality in their shopping experiences. Another thing to note is that they often have extra requirements around payment and purchase approval processes. Marketplaces focusing on this type of buyer cater specifically to these requirements and it's a rapidly growing sector.
Alibaba.com – the original B2B marketplace offering from Alibaba Group, the world's largest online retail entity. Although based in China, Alibaba is a truly global marketplace, offering product categories from health & beauty to industrial parts & tools to business buyers.
TradeWheel – US-based TradeWheel sells chemical, energy, and machine products and has 1.7 million sellers worldwide. It connects brands with suppliers in over 240 countries.
Amazon Business – already having access to a huge consumer market, Amazon has also tapped into the business purchasing power of its users, with corporate-focused features.
B2C
Nowadays, consumers are looking for speed and convenience when it comes to the online shopping experience. Some of the most popular B2C marketplaces include:
Wish – Wish is a leading mobile-based marketplace that has 300M shoppers worldwide, with mostly low-value fashion & home goods.
CDiscount – a French discount marketplace with over 1M daily visitors
Bol.com – One of the Netherlands' largest online stores, selling a broad range of home goods from school supplies, to electronics and car accessories.
Product-Specific
Unlike the so-called 'mega marketplaces', trying to do everything for everyone, more niche marketplaces are starting to appear. they focus on the specific customer experience needs of a particular industry or product category:
Wayfair – A global marketplace selling furniture and homewares at all price points. Wayfair offers highly specialized internal search/filtering/navigation that gives an excellent user experience.
Not On The High Street & Etsy – UK marketplaces that focus on bespoke/handmade and gift items, that are, you guessed it, hard to find in conventional high street stores.
We've only touched the surface here. Webretailer has created our favorite resource about all the different marketplaces out there, so check that out for a much more detailed list!
How to prepare your products to sell on marketplaces
The more sales channels you have, the more product data you'll be dealing with. This is because it's essential that you tailor product information and digital assets to meet the specific requirements of certain channels. For instance, selling on Facebook Marketplace will be totally different from selling on a B2B eCommerce marketplace.
Each marketplace essentially has its own search engine which will be reliant on product listings meeting certain requirements. If your product listing doesn't tick all the boxes, your competitors' products will appear above yours, which is no good. This is why ensuring all your products and digital assets are optimized is key.
Winning with SEO
There are tons of features that give you the power to optimize everything from one central hub. Think keywords, and metadata, right through to the Alt. Text on your digital assets. Because you're working from one central hub, your SEO team can quickly and easily access everything they need. Moreover, you can connect your PIM with all your SEO tools such as SEMrush or Ahref. As a result, your keywords will always be up-to-date and you can even check the readability of your product descriptions.

Accuracy and consistency
Lifecycle stages also enable you to determine criteria that your product data must meet before it's published. You can also use workflows to notify relevant team members when there's missing information or if action is needed. This means you'll never publish a product with missing or incorrect information – it'll always be totally accurate and fully optimized. This massively increases your chances of gaining a wider audience and overall better results.
As the old saying goes, consistency is key. Customers expect to have a seamless brand experience regardless of the channel they're shopping on. PIM gives you full control and visibility over your product data with visual dashboards, so creating consistency across all sales channels is super straightforward. This is where your lifecycle stages and workflows will play a vital role. They will enable you to determine which data is pushed out to your various sales channels. Moreover, you can create automated notifications if/when any updates need to be made before your product goes live.
Catering to different audiences
If you're selling items on a marketplace that operates across different geographies, you need to give customers the option to shop in their native language. All aspects of your product data need to be translated, from currencies to sizing, and of course your product descriptions. With Pimberly, you can even scope different product attributes depending on the country you're selling to.
Scoping capabilities are also particularly useful if you're looking at moving between B2B, B2C, and D2C. The messaging for each of these audiences is massively different. Personalize what they see with the power of PIM and online marketplace success will soon follow.
Marketing and promotions
In terms of digital marketing opportunities, you can access some really great features, especially with some of the larger marketplaces such as Amazon, eBay, and Google. Once approved as a third-party seller, you'll have access to tons of tools that will enable you to get your products in front of the right people at the right time.
Selling on eCommerce marketplaces gives you access to a vast array of marketing and promotional opportunities. Firstly, if you're looking to clear large volumes of EOL stock, marketplaces offer a great opportunity to do this. You can apply lower prices to sell larger volumes, without causing damage to your brand reputation on your eCommerce site. To add to that, you can get all your promotional product data ready well ahead of time, and ensure everything is locked and loaded, ready to launch at a moment's notice within your PIM.

Other considerations
There's a lot to consider when embarking on or enhancing your eCommerce marketplace strategy. Firstly, there'll be associated costs with getting set up on eCommerce marketplaces that you need to work into your budget, So, make sure you'll be generating enough Return on Investment (ROI) to justify listing products on the marketplaces you're considering.
Fulfillment is another key consideration when selling on marketplaces. The marketplace will often take care of all aspects of fulfillment on your behalf. This ranges from storage to delivery, right through to dealing with product returns. For any eCommerce business, this is certainly very appealing, but it will require stringent stock management from an internal perspective.
Key takeaways
Do your research – Find the right marketplace/s for the customers you want to reach. It's also important to ensure its features align with your business objectives.
Put your best foot forward – Follow best practices for your chosen marketplaces, and test what works best if possible. Marketplace users can behave differently than on single-vendor sites, and marketplace SEO is a growing topic of discussion.
The world is your oyster – What other features of the marketplace can you take advantage of to grow your business? Most larger marketplaces offer online shop-fronts, run internal ad networks, as well as their own marketing programs.
Product Information Management (PIM) solutions are designed to enrich product data for multiple sales channels & marketplaces. You can set up new sales channels in a matter of minutes and it's a total breeze, which means you can aim for complete eCommerce success!


*We always want to make sure we deliver the highest quality content, which is why we updated this blog in May 2022. This blog was originally published in September 2020.