In 2019, marketplace sites accounted for 57% of global online retail sales, and some of the largest marketplaces in the world generate billions of customer visits each month. It's not surprising marketplaces offer consumers fast, varied, convenient and good value shopping experiences, from product search right through to shipping & returns. With all that said, it's not. much of a surprise to hear that more product searches took place on Amazon than on Google in 2020 – online marketplaces are a massive opportunity for any business looking to take their eCommerce strategy to the next level.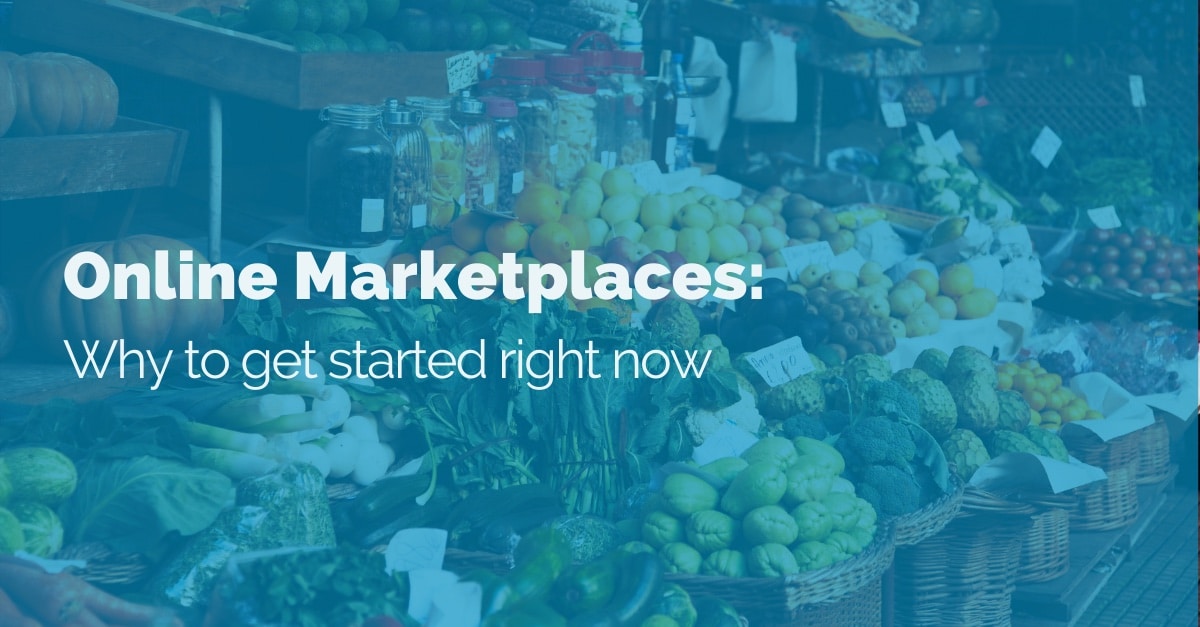 Benefits
 for Businesses
International Expansion
Marketplaces have established networks and systems for global eCommerce. Everything from translated websites, good search authority, and fulfilment and shipping, can often be handled by the marketplace.  
This makes marketplaces a great option for businesses that are looking to test out a new market, without needing to commit to setting up a whole international operation, which can be very costly in terms of time and resources.  
Existing

 Marketing Model
Marketplaces already have a large presence in their industry, large customer bases, and robust marketing programs, all of which your business can benefit from.  
Marketplaces hold much more data about your customers than just which of your products they have purchased or shown interest in and can offer even more personalised and effective marketing off the back of this, such as abandoned cart email reminders and relevant product category promotions. Of course, all the other vendors are competing for these benefits, but it's certainly an additional perk to using marketplaces.   
Improved Product Visibility
Marketplaces have their own internal search engines that help users to find what they are looking for. In more niche marketplaces these are often powerful, specialised tools for the sector they serve. This means that your product range can be seen and navigated easily. 
Large and established marketplaces, such as Amazon and Zalando, are highly authoritative sites with lots of traffic and often rank much higher in organic product searches than smaller eCommerce sites. Especially in highly competitive product sectors, like fashion, this means that selling on large marketplaces could be a quick win for your organic customer acquisition.    
Create Customer Trust
As marketplaces grow in popularity and consumers are becoming more familiar with them, they build trust with the brand that is then transferred to your brand and products when you are selling on those marketplaces. A study by CPC Strategy found that more than half of online consumers felt more comfortable trying an unfamiliar brand on Amazon than elsewhere online.  
What Kind of Marketplaces Are There? 
There are hundreds of established online marketplaces. The beauty of this is that whatever you are selling, or whoever your ideal customers are, there['s sure to be a perfect marketplace for your business. Consider the audience and locations that you're trying to reach, and research what marketplaces operate in those areas.  
Quick Tip: You'll often find relevant marketplace listings in the search engine results for your own products; if you're after those search impressions, the marketplaces will be too! So get searching for your best keywords in the areas you want to grow.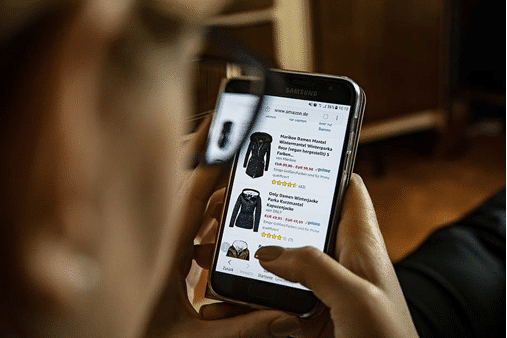 Global
These household names have an established global presence, giving sellers access to an almost unlimited customer base.    
Amazon

–

 

Needs no introduction: the world's largest online

consumer 

marketplace, with an unparalleled global distribution network

. 

 

eBay –

 

what 

started as

 

the 

world's

 first online-auction site is now

 a

 

m

arketplace $21.3 billion

 revenue

 in the first quarter of 2020

 and 

174 million active 

global 

shoppers

.

 

JD.com

–

 one of several eCommerce giants based in China. JD.com has been online since 2004, and in 2020 reported a user base of 417 million. 
B2B 
B2B buyers value convenience and functionality in their shopping experiences, and often have extra requirements around payment and purchase approval processes. Marketplaces that focus on this type of buyer cater specifically to these needs and are a rapidly growing sector.  
Alibaba.com 

– 

the 

original

 B2B marketplace offering from Alibaba Group

, the world's largest online retail entity.

 

Although based in China, 

Alibaba is a truly global marketplace, offering product 

categories

 from

 health & beauty to industrial parts & tools to business buyers. 

 

TradeWheel

 – 

US-based 

TradeWheel

 

sells

 chemical, energy and machine products

, 

has 

1.7 million sellers 

worldwide and connects brands with suppliers in over 240 countries.

 

Amazon Business –

 already having access to a huge consumer market, Amazon has also tapped into the business purchasing power of its users

, with corporate-focused features.

 
B2C
B2C marketplaces offer consumers variety, value and convenience.  Popular B2C marketplaces include:  
Wish – 

Wish is a leading mobile-based marketplace that has 

300 million shoppers worldwide

,

 

w

ith mostly

 low value fashion & home goods. 

 

CDiscount –

 

a French discount marketplace with 

over 1 million

 

daily visitors

 

Bol.com –

 

one of the Netherland largest online stores, 

selling a broad range of home good from school supplies, to electronics and car accessories.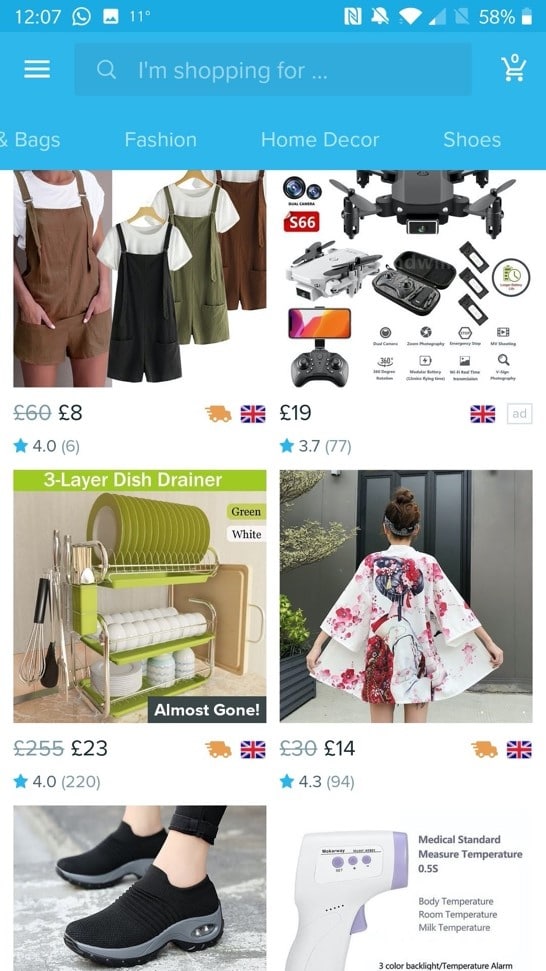 Product-Specific 
Unlike the so–called 'mega-marketplaces', trying to do everything for everyone, more niche marketplaces are starting to appear that focus on the specific customer experience needs of a particular industry or product category:  
Zalando 

– With 

31 million active consumers 

, Zalando is a luxury fashion marketplace.

 

Wayfair –

 global marketplace selling furniture and homewares at all price points, with highly

specialised

 internal search/filtering/navigation that gives an excellent user experience for shopping in this sector. 

 

Not 

On

The High Street & Etsy –

 UK marketplaces that focus on

bespoke/

handmade and gift items, that are, you guessed it, hard to find in conventional high street stores.

 
We've only touched the surface here. Webretailer have created our favourite resource about all the different marketplaces out there, so check that out for a much more detailed list!
Win Across All Your Channels with Smarter Product Data
Marketplaces give your brand easy access to new markets and channels, and ultimately to new customers. Tailoring your marketing efforts for these channels is crucial, not just in terms of the customer experience you're offering, but also to make sure you're getting the best results from your product data.
Each marketplace has its own search engine: You'll need to make sure your products are optimised to get them in front of the right people at the right time. We developed the Pimberly software with this in mind, which is why there are plenty of features that give you the power to optimise everything from one central hub: from keywords, metadata, right through to the Alt. Text on your digital assets, your SEO team will benefit from completing all this in Pimberly.
Our lifecycle stages mean that you can set product data requirements that need to be met for each channel before it's distributed. This means only fully optimised product information and digital assets are being pushed out, increasing your chances of gaining a wider audience and overall better results.
If you're reaching new customers/territories through a new marketplace, your product messaging & marketing materials (images etc.) should be tailored accordingly. Your customers need to be able to shop in their language, look at prices in their currency and view product details in units of measurement that they know and understand. Pimberly has huge localisation capabilities. Translate all product data, store your prices in different currencies and scope the different product attributes depending on the country you're selling to. Customers want a relevant & personalised experience and PIM software gives you the ability to provide just that.
Scoping capabilities are also particularly useful if you're looking at moving between B2B, B2C and D2C: the messaging for each of these audiences is massively different. Personalise what they see with the power of PIM and online marketplace success will soon follow.
Key Takeaways
Do your research –

 

find 

the right marketplace

/s

 for the customers you want to 

reach

, and

 ensure the features it offers align with your business objectives. 

 

 

Put your best foot forward –

 

follow best practice for your chosen marketplaces, and test what works best

 if possible. Users of marketplaces can behave differently than 

on single-vendor sites, and marketplace SEO is a growing topic of discussion for digital marketers.  

 

The world is your oyster – 

What other features of the marketplace can you take advantage of to grow your business? 

Most larger marketplaces 

offer online 

shop-fronts

, 

run internal ad networks, 

as well as their own marketing programs. 

 
Product Information Management (PIM) software is designed to enrich product data for multiple sales channels & marketplaces. 
Watch our super quick video on how a PIM enables you to quickly reach new channels and marketplaces
https://pimberly.com/wp-content/uploads/2021/02/online-marketplaces.jpg
627
1200
Annabel Darling
https://pimberly.com/wp-content/uploads/2017/03/pimberly_text_2017_unofficial-1030x366.png
Annabel Darling
2020-09-08 15:47:00
2021-04-22 14:33:37
Online Marketplaces: Why to Get Started Right Now