Your products are your pride and joy, right? So, it makes sense to present them in the best possible light across all your channels. Creating the perfect product page is an essential part of making your products resonate with your customers. Here are tips and tricks that will lead them to believe that they must absolutely buy what you are selling.
Increase your conversion rates by getting the right products in front of the right customers at the right time!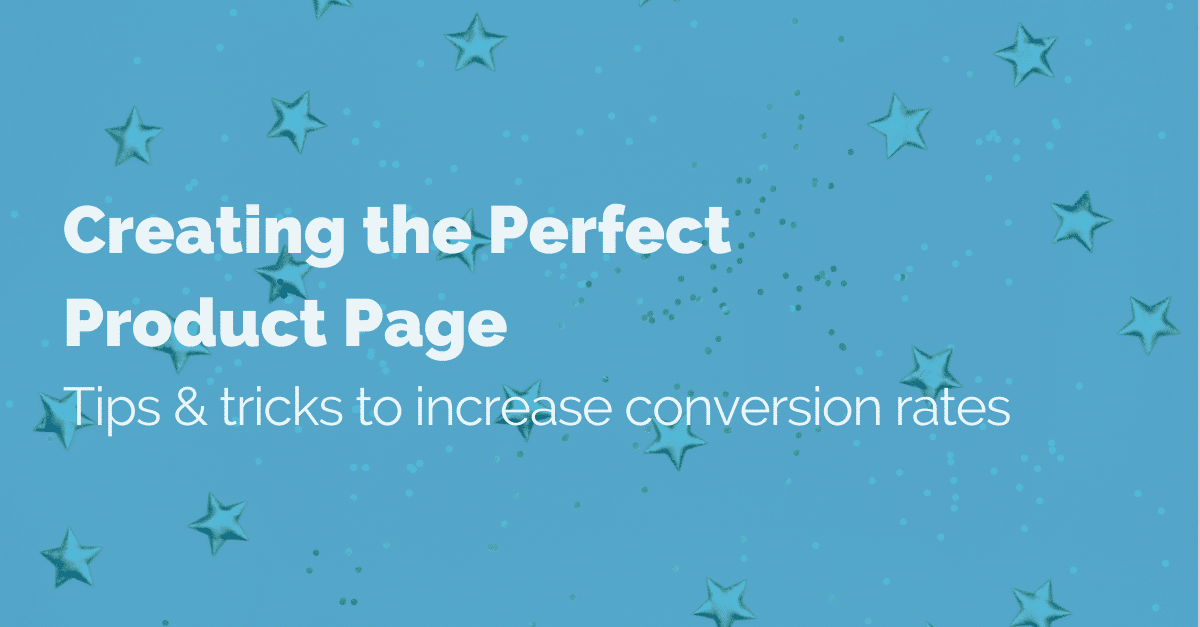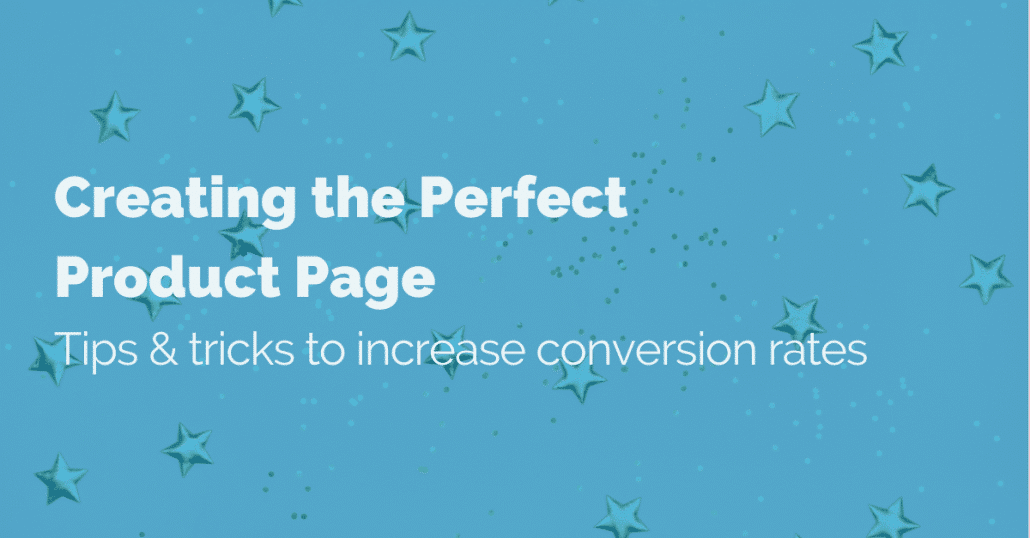 It's not one-size-fits-all
How many times have you bought a product in what you thought was your size only to find out it's really not your size at all? How disappointing and we've all been there! Incorrect product information accounts for 40% of returns (sizing issues being the main issue here). This is why you need to make sure you're clear on your sizing guidelines, as this will drastically reduce the number of returns you receive.
If you're selling products that fall into the XS, S, M, L, XL categories, give definitions of what each of those sizes actually correspond to. This is especially important if you sell over multiple regions as sizes will vary from country to country. Providing precise measurements will enable your customers to have an accurate idea of the size they need. If your products are being modelled, it's always good practice to specify what size the model is. Specify the height of the model and any other details that will help customers pick the size that's right for them.
Rave reviews
There's no prouder moment than when one of your products gets a rave review. Obviously, you want to shout about it from the rooftops – and rightly so! Reviews are also a huge influence in the buying journey; research carried out by Brightpearl Brightpearlshows that 95% of consumers read reviews before making a purchase online. So, making sure they're readily available will boost your conversion rates.
In-depth product reviews give more value to your customers, especially if that review corresponds to the product they're checking out on your site. Where possible, include product reviews on product pages, not just on your homepage or testimonial pages. It's also a nice touch to add personal details of the person leaving the review. The size, age, etc. will enable your customers to relate to the product on a deeper level.
Who, what, where & why

?
You know your products are the best, but do your customers know that too? Make sure your product pages have rich, descriptive content to help customers understand who the product is for, what it should be used for and where it can be used.
What's equally as important is letting them know why YOUR product is better than the rest. Here, you should be thinking about the pain and pleasure points of your customers. What problem are you solving and how? What will they gain from buying your product? Will they see the results they're looking for? Create these visions to get your customers thinking that they must absolutely buy what you're selling – pronto!
Give options for the amount of detail your customers see in the product description. This will enhance the customer experience by enabling them to set their own preferences. For instance, provide summary data outlining the main features of the product. You can also give the option for the customer to see a more detailed product description if they wish.
Having product data sheets for technical products adds that extra layer of detailed information for your customers, whether that be on or offline. One last point on your product descriptions is around locality. Give your customers the option to view product descriptions in the language of their choice.
A picture

(or video)

is worth a thousand words
Humans process image and video around 60,000 times faster than text. This is why product images and videos can massively improve the user experience and make up a core aspect of any perfect product page. Having a relevant number of high-resolution images (depending on the product type) gives your customer a true representation of what they're buying. Product videos are also a great way of showcasing what your products look like in real life, and can be used to demonstrate how it can be used/worn.
Utilize as much variety as you can i.e., side and front shots, lifestyle shots 3D rotation views. This will not only improve your conversion rates, it will likely improve your product listings on third-party marketplaces. Size comparison tools are also super handy because the customer has a real-life example of how big the product is and whether it'll suit their needs or not.
Any user-generated content you can include is also a really powerful way of presenting a product in an everyday scenario. This will also reinforce the customers' relationship with the product and will make your existing customers feel special and valued – it's a win-win situation!
Make your customers feel special and valued with hyper-personalization, too. For example, show your individual customers content and imagery that will be of interest to them. This is done by using personal information and details of their browsing history. It identifies products they were previously interested in and what channels they'd been using. By tailoring their experience in a way that really speaks to them, you're providing them with an unrivaled online experience.
Where's my order at?!
We all know the feeling of excitement when we get that "your order is on it's way" email. This is why you need to make sure your delivery information is made clear throughout the buyer journey. This will drastically reduce abandon basket rates. If the information is unclear, OR if it's only highlighted at checkout it can be a huge turn-off.
A nifty trick to manage your customers' expectations is to include a tool that enables them to see for themselves when the earliest expected delivery date would be by entering their address. This way, they'll know when they'll have their products in hand, which will likely increase conversion rates. It's also worth offering a range of delivery options, such as:
Click & Collect
Curbside pick-up
Buy online, pick-up in store
Home delivery
Locker systems (like Amazon)
Sold out!
Have you ever placed an order, only to later be told that the product you want isn't actually available? It's so frustrating and makes for an online experience that leaves much to be desired. Competition is rife so, making sure you're giving an unrivaled customer experience needs to be at the forefront of everything you do.
Having real-time information on stock levels not only offers reassurance to your customers, it can also create a sense of urgency which can push customers to the decision stage a lot faster. Again, this will likely increase your conversion rates.
You might also like…
You have a customer browsing on your site so, while they're browsing, create opportunities to up-sell. This is a great way of increasing your average order values and can go towards reducing marketing spend. Creating product bundles or kits is an ideal way of doing this. Be informative and let your customers know there are complementary or similar products to the one they're looking at, so they feel they're being advised instead of being sold to.
A final pointer
When you've been looking through loads and loads of different product pages, it's sometimes tricky to remember how you got to where you were or how to get back to a page you were previously looking at. By using breadcrumb navigation, your customers can easily navigate their way around your site and revisit previous sections, too.
Where does PIM come in?
A PIM will give you the power you to quickly make changes to create perfect product pages thanks to powerful integrations and updating capabilities. The Pimberly Platform also has a DAM solution, enabling you to add as many images and videos to accompany your products as you like. Your products are your pride and joy so, do them justice and create perfect product pages that tell stories, bring your products to life and increase your conversion rates!
Find out how PIM will drive other areas of your eCommerce strategy

with a free demo
*We always want to make sure we deliver the highest quality content, which is why we updated this blog in August 2021. This blog was originally published in February 2021.