But first – How to make a slow, cumbersome, inflexible PIM…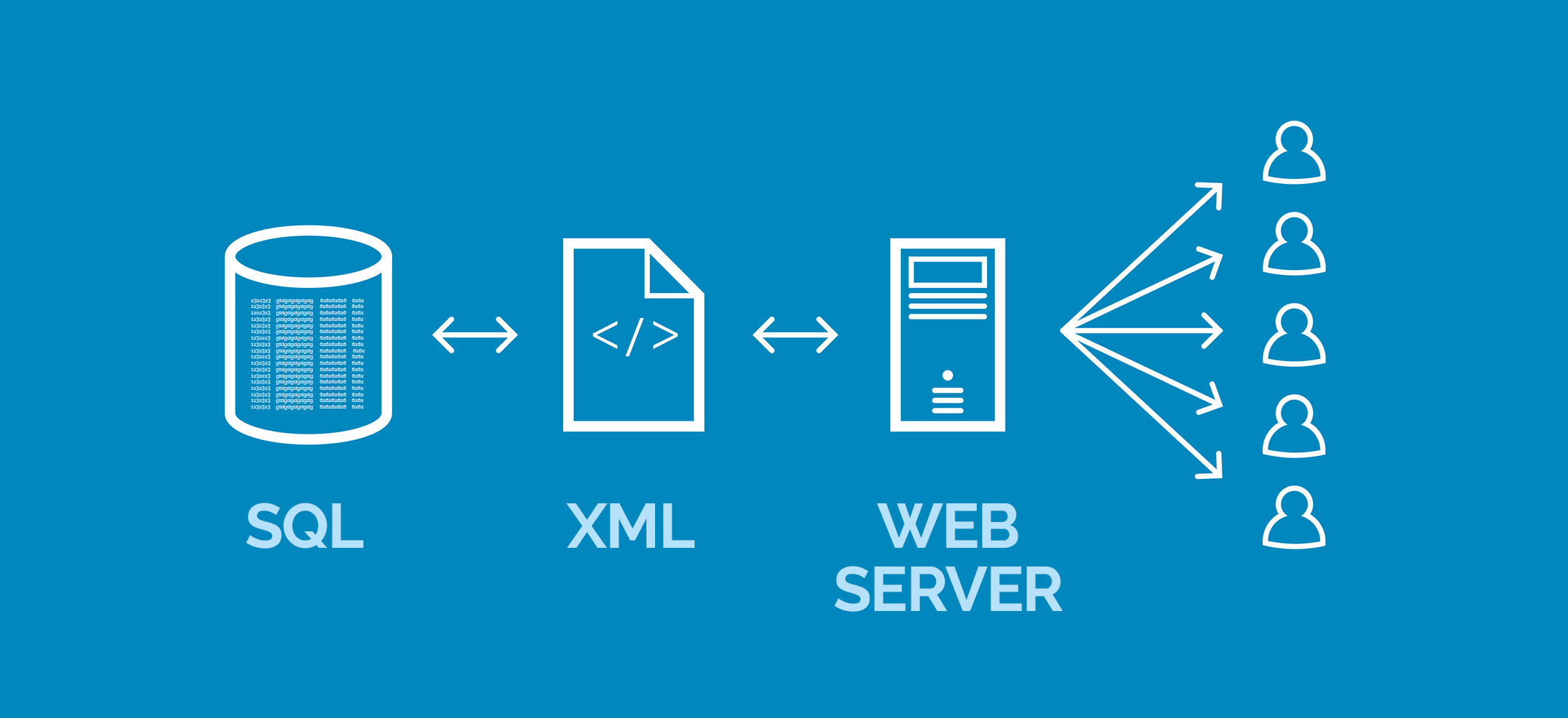 1
Relational database not working at it's optimum
2
XML schemas creating a bottle-neck
3
Limited web serving capacity
All other PIM systems are inherently "botched". They try and take what is complicated product information and use one of four common workarounds to be able to deal with a variety of data;
"Single-Table Inheritance" – This stores products and their attributes in a single SQL table that can also inherit attributes from records above them. The problem with this is that when you open one record you also need to load all the data related to it in the hierarchy. This makes creating and modifying data slow and clumsy.
"Separate Attribute Tables" – By separating the attributes from the products this allows complete flexibility, however it requires the SQL database to do massive numbers of "joins" to bring the data back in a form the user would recognise. Again this is protracted and ungainly.
"Multi-Columned Tables" – Similar to how SAP works, this is inelegant rather than inefficient, as you need to spend ages configuring the system and working out what columns you want to work with. The system is massive and bloated and you only use a small fraction of it.
"XML in Single Column" – This method is one of the most common ways of working. It does away with any relational aspect of the SQL database and stores XML data in one field. This makes searching or batch updating data, very slow and cumbersome.
All the above methods also make clustering, load-balancing and scalability difficult. Most systems have one or two database engines, with one or two web servers, which together with the XML schema problems create multiple bottle-necks.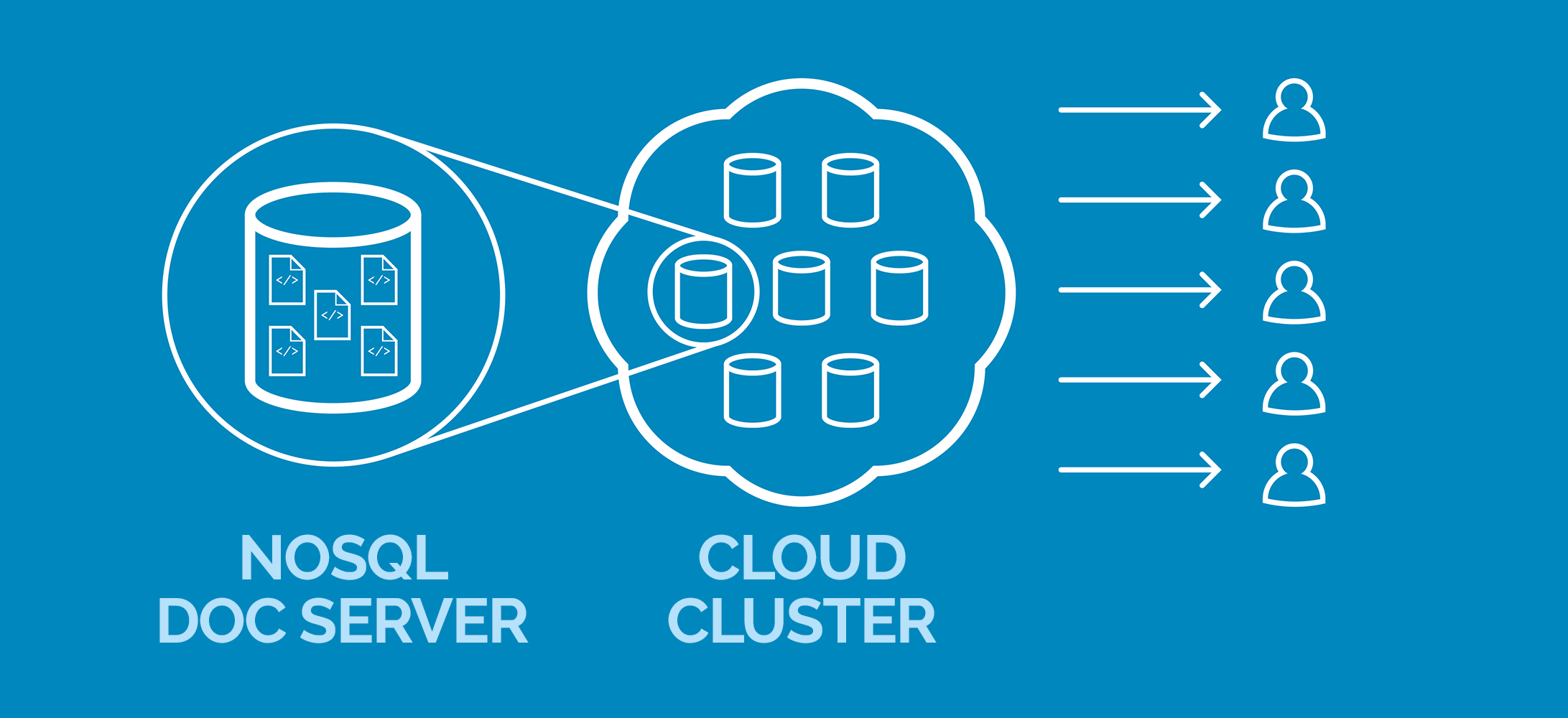 1
NoSQL database has any number of inherent schemas
2
Elastic cloud cluster of small, scalable servers
3
Massively parallel processing with no-bottle-necks
Pimberly works differently. Using a cluster of NoSQL document databases it's able to store large volumes of rapidly changing structured, semi-structured, or unstructured data. This data can be stored in any number of dynamic schemas, with no delay or overhead.
Using a series of load balancers, the system supports auto-sharding which means instead of having the traditional monolithic single server of other PIM solutions, we can offer virtually unlimited capacity on demand. The system will grow and contract organically with your organization's needs, not just over weeks or months, but during the working day.
Pimberly also supports replication to maintain availability in the event of outages or planned maintenance events, it's fully self-healing, offering automated failover and recovery, and has the ability to distribute the database across multiple geographic regions, to withstand regional failures and enable data localization.
All this takes place on the same multi-billion dollar cloud platform that companies like Netflix, Dropbox, Amazon, Adobe, iCloud and Pinterest use, so you can rest assured that your data will be secure and the service will be reliable.