Pimberly's own digital asset management (DAM) solution makes it easy for you to organise, find, retrieve and share digital files from a centralised digital library. So you can give all your employees, clients, contractors and other key stakeholders fast, controlled access to digital assets including images, photos, creative files, video, audio, presentations, documents and more.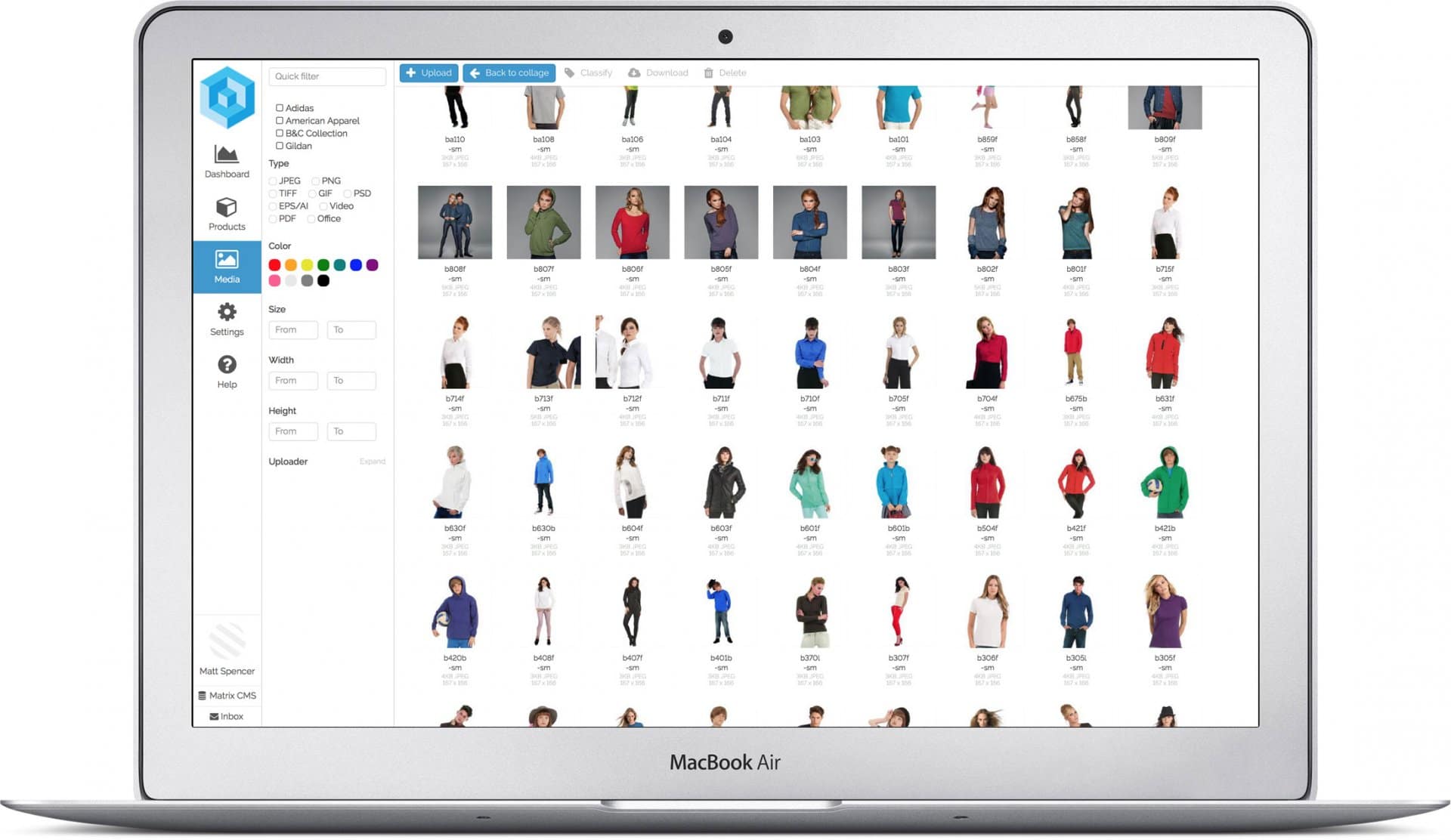 1
Easy to use navigation bar allows you to move between different areas of the system.
2
Each area contains a selection of filter options. In this example looking at media, we have options for things like colour.
3
Assets can be viewed in a fast, responsive, infinitely scrolling "collage view", this more detailed "grid view" or each individual asset can be viewed in a "presentation mode"