Our team are always on hand to answer your questions. Whether you prefer to chat online, on the phone or have a longer query you'd like to put in an email: we're waiting to hear from you!
Got an enquiry about our products and services? If you'd like one of the team to contact you, just fill out this form and we'll be in touch as soon as we can!
Got time for a chat? Use our LiveChat to ask us anything during office hours. If we're away you can still leave us a message and we'll get back to you.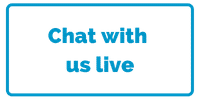 Pimberly Manchester
St James's Tower
7 Charlotte Street
Manchester
M1 4DZ
Pimberly Australasia
326E New North Road
Kingsland
Auckland