Comparing competitors, browsing items on social media and continuing to investigate products online while in a physical store are all common habits of today's internet-conscious consumer. Customers expect the same level of service no matter what platform they shop through. They carry out research online and offline and make no distinction between buying from an eCommerce store or a bricks-and-mortar shop.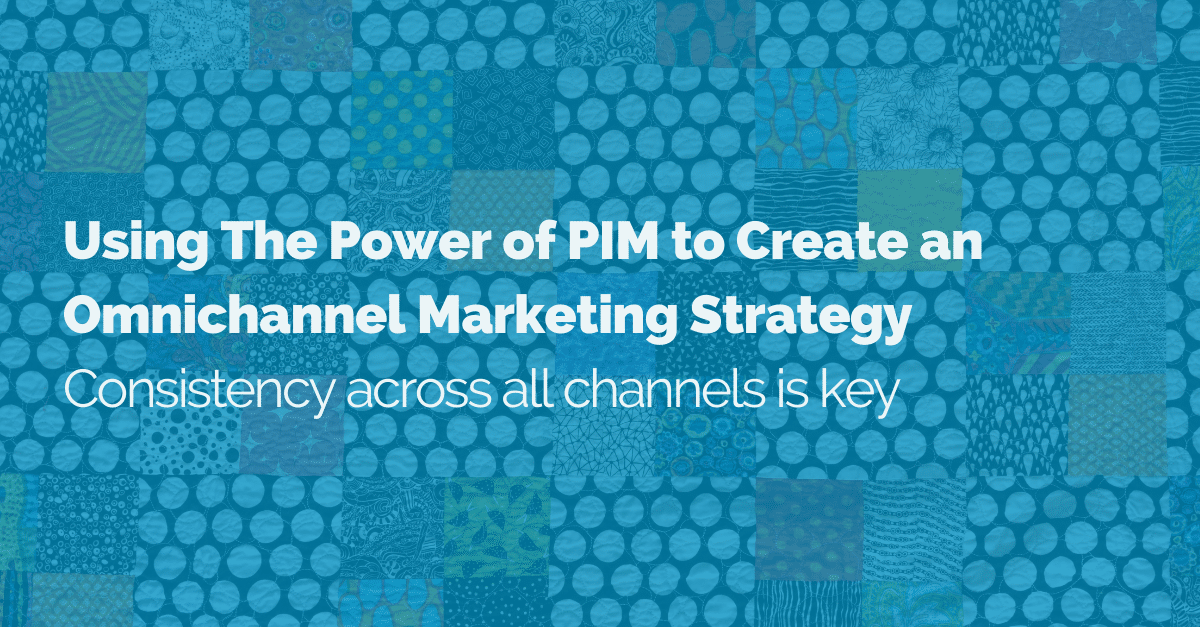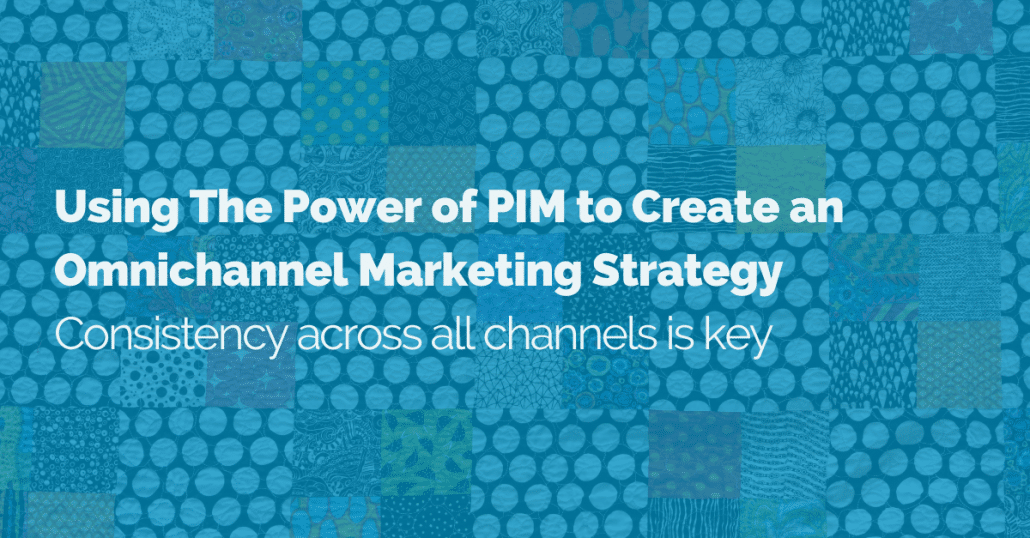 Therefore, each touchpoint must link together by a universal shopping experience.  To address customer buying behaviour, retailers have needed to adopt omnichannel marketing. It's the only way to be consistent across all channels.
Product data is a key part to creating a successful eCommerce omnichannel marketing strategy. This is because attributes like the size and material of an item help to build the immersive buying experience that consumers expect at all touchpoints.
Therefore, the effective management of this data is paramount for omnichannel processes. A Product Information Management (PIM) system can help you develop a strong omnichannel marketing strategy. But let's take a look at what the term omnichannel means first.
Omnichannel vs multichannel
Many people use the terms multichannel and omnichannel interchangeably. But there are some key differences between the two. Multichannel marketing means companies are interacting with customers across many channels. However, different experiences get created for each channel. For example, a fashion brand might promote a specific message in a store and another message in an email campaign.
Omnichannel marketing refers to generating a unified experience across all channels and tying together every touchpoint. Whether a consumer is shopping through a mobile device, on a website or in a physical store, the process is integrated.
What touchpoints are consumers using during the buying process?
Consumers are carrying out research across various touchpoints. So, it's important to consider the platforms they are looking at. This will help identify how to create a unified buying experience. The touchpoints a buyer may go through before making a decision include:
Social media
Word of mouth
Testimonials
Catalogues
TV adverts
How does PIM help with omnichannel marketing?
At the heart of creating a consistent buying experience is product data. Consumers want as much information as possible when researching a product. It helps to inform their purchasing decision. Having a PIM platform that stores all product data in one place is key to becoming omnichannel.
Data silo removal
In the old days of marketing, a vendor would rely on a platform like an enterprise resource planning system (ERP) or Excel spreadsheet to store product data. But in a world that demands fast-paced digital experiences, such practices are clunky. They take a lot of time and energy to install. The loss of product data would stop the development of an omnichannel experience.
Product information management removes data silos and stores data in a single system. This creates the unification of product data that is necessary to kick start the omnichannel process.
Creating efficient, consistent workflows
A common omnichannel challenge for retailers is consistently presenting product information internally and externally. Developing clear communication across departments will speed up product enrichment. In turn, this leads to a consistent message being communicated to consumers. Therefore, this makes them more likely to buy because they understand what a company is offering.
To create a successful omnichannel strategy, brands need to have efficient processes in place to manage the handling of product data and through the platforms, they sell through. To do this, companies should start by developing a step by step process within PIM that allows information to be shared rapidly between relevant teams.
For example, if a copywriting and proofreading department wanted to share product data, they could use PIM to create a consistent workflow. This would allow both teams to keep track of all product descriptions and ensure there was consistency in how the information was presented to potential customers.
By establishing effective workflows internally, a brand is in a much better position to supply accurate product data across every channel and increase sales at every stage of the buying journey.
Generate rich product experiences across all channels
Compelling product stories are essential to influencing customers to make a purchase. The more information they have about a product, the more likely they are to convert. But a big omnichannel challenge that merchants face is the ability to tell these stories across all touchpoints. An online consumer lacks the tangible context of buying a product from a physical store. So, how do you create an integrated shopping experience?
A PIM platform helps to create a highly contextualised buying experience. This is done by incorporating digital assets such as videos or animation. These rich forms of media are harnessed through Digital Asset Management (DAM).
Say a consumer was browsing online for a pair of shoes and they wanted to know how the product looked up close. A retailer could include a 360-degree view feature on the product page, highlighting the shoes in more detail.
This has the effect of creating a similar experience to an in-store purchase. Although the consumer hasn't been able to physically touch the shoes, they have more context. This helps to build the overall consistency of how a company interacts with its audience. In addition, a company will increase conversions both online and offline.
Build brand consistency with digital assets
Maintaining a consistent brand image is an integral part of omnichannel marketing and DAM comes in handy for this as well. With DAM, vendors are able to easily locate relevant digital assets and incorporate them into all channels. This ensure consumers have a consistent shopping experience.
Imagine a sportswear company is planning a complete rebrand with its logo, promotional materials and content messaging. Instead of wasting time looking for the new assets from different sources, the marketing team will be able to go into the DAM system and find what they need quickly. As a result, the sports brand will be able to roll out its rebrand across all platforms in an efficient manner.
Start your omnichannel marketing journey with Pimberly 
As consumers continue to go through multiple buying touchpoints, brands need to be agile with their product information. Only then will they be able to develop a truly integrated omnichannel experience.
Pimberly provides you with a central hub for organising accurate and consistent product information. By presenting this data in a hyper-focused format, Pimberly helps to build long term customer relationships and loyalty across all channels. 
Book a free, personalised demo today and see Pimberly in action