Personalization is an essential eCommerce technique for connecting with consumers. No matter what industry you work in, understanding buyer behavior is crucial to creating personal messages and specific product offerings. 
But, with the rapid evolution of technology, consumers have found new ways to shop. As a result, you can unlock new opportunities for analyzing how they interact with your products. With this insight comes the potential to tap into the power of hyper-personalization. This is where you can use data to create tailored shopping experiences that resonate with each and every one of your customers!
Find out the role rich product content plays in creating amazing online experiences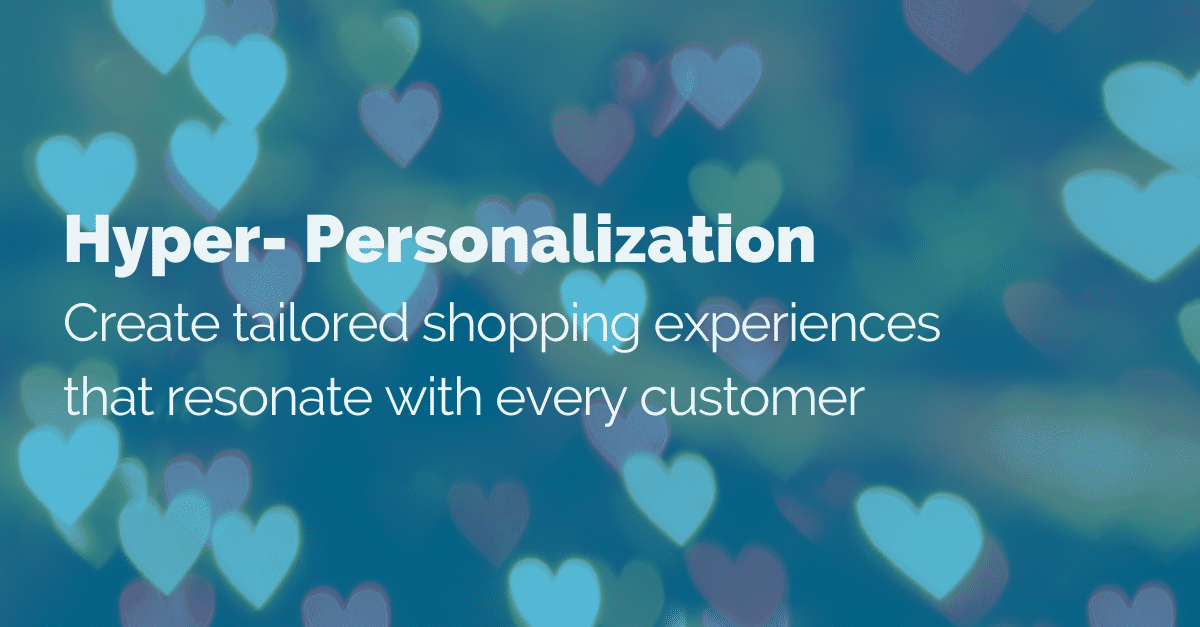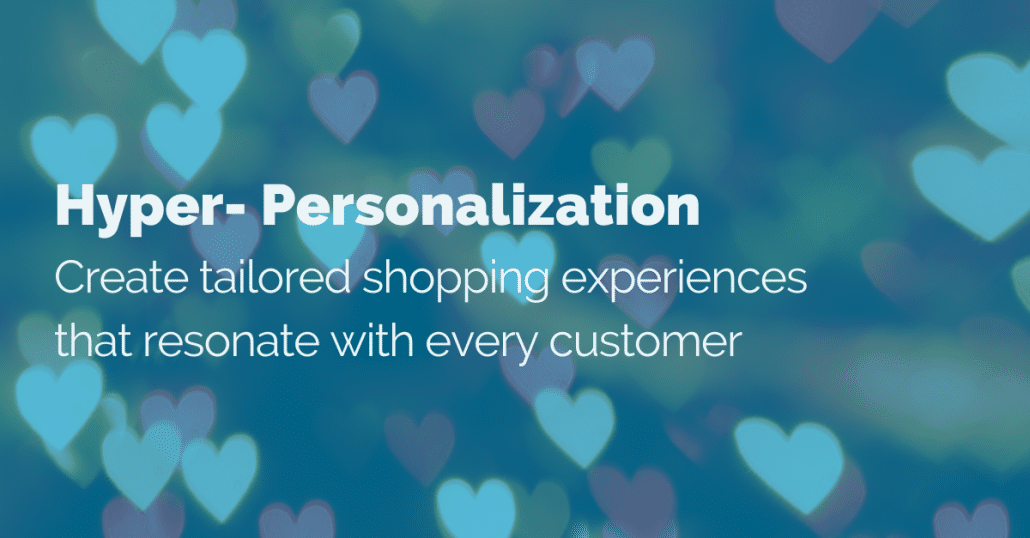 Personalization vs hyper-personalization
What is hyper-personalization? To sum up, it takes traditional eCommerce personalization to the next level. It enables you to use real-time customer and behavioral data to provide contextualized products or services for each consumer.
An example of eCommerce personalization would be to create a discounted product offering for a customer on their birthday. You may then send it via email with their name in the subject line. A hyper-personalized marketing campaign would take a deeper approach. 
For instance, you'd take into account the entire browsing history of a consumer. You'd be able to see what kind of products they were interested in, what channels they were shopping through, and what they liked about a certain item.
A woman who needed a specific dress for her friend's wedding would be matched with product content that matched her demographic, language, color preferences, buying history, physical location, and preferred shopping channel. She'd be able to browse digital assets that corresponded to the dress that she was looking for, creating an experience that's unique to her.
Embracing the benefits of hyper-personalization
There's no time like the present to embrace the benefits of hyper-personalization. Today's consumers have an abundance of choices, so it's easy to feel overwhelmed when there's a wide variety of products on offer. Hyper-personalisation streamlines the buying journey by removing obstacles such as irrelevant products. This means you can guide your customers towards the items that provide the most value and satisfaction. 
And, with the average customer attention span being 8 seconds, you need to provide relevant information as soon as a buyer views your product. Great eCommerce personalization addresses pain points immediately and ensures consumers save time on product research, which will, in turn, build customer loyalty. 
When brands tap into hyper-personalization they are able to:
Putting hyper-personalization into action
Understand your customers
The first step to delivering hyper-personalized experiences is gaining insight into the habits of your consumers with accurate data. In other words, look beyond the basics like name and age. Because you need to develop a complete picture of the consumer you're building a relationship with, you should analyze: 
Type of buying channel e.g. a mobile app

Product search history e.g. browsing multiple shoes from the same brand

Time of day – e.g. a consumer browsing products at 10 AM

Items that appear in a shopping cart e.g. an electric shaver and charger
Adopt new technology
Hyper-personalization is a huge task that involves gathering a lot of customer and product data. But, with new technology like Artificial Intelligence (AI) and marketing automation, you can streamline how all that information is processed.
With AI, you can analyze real-time data and use it to inform hyper-personalized product content. For example, you could gather information on what items a consumer was browsing and then set up specific recommendations.
Alternatively, you could set up a digital kiosk outside a physical store and provide educational product videos on what customers were interested in.
Optimize your eCommerce store
Customizing your online store to align with the buying habits of your customers is a great way to drive more conversions, increase AOV and forge a lasting connection.
As an example, this could involve adjusting the content visitors see on the homepage e.g. banners to show products repeat customers engaged with when they first visited your store. Or, you could focus on optimizing the search bar to improve the customer journey. Personalizing the search bar means you can show people the products that resonate with them, all whilst improving the user experience. 
Check out this handy infographic on how you can leverage product data to optimize the online experience
Personalizing your product data
The key to developing a successful hyper-personalization strategy is good product data.
Creating personalized experiences means understanding the requirements of individual people. Firstly, you need to have a deep understanding of your customer data: Who they are, what they like, their purchase history, and what interests them as a buyer.  Then, you need to segment all this information so you can deliver personalized product content.
So, when you're creating multiple personalized experiences, it has a multiplier effect on your product data. The volume is sure to increase and it needs to be managed effectively.
How does PIM help?
Streamline how your product data is processed
A Product Information Management (PIM) system manages and enriches all product data, which makes it much easier to process the information you'd like to personalize. Whether the data is coming from an ERP system or supplier feed, PIM stores it all in one location.
This enables you to save time and energy on gathering product data from disparate systems. Focus on generating tailored product experiences for each consumer and accessing the information when it's needed.
If you were developing a hyper-personalized campaign, you could showcase specific digital assets or create unique product descriptions that were in a buyer's native language.
Make personal recommendations
Personalized product recommendations provide customers with a better experience and creates added value with items that solve their problems.
With PIM, you can make relevant recommendations as part of a cross-selling and up-selling strategy. Creating personalized product bundles means you can help individual customers find relevant items and provide contextualized shopping experiences with products that match their preferences.
Dig a little depper into how PIM helps you create cross-sell and upsell opportunities
Be consistent with personalization across every channel
Consistency is an important part of hyper-personalization. Customers appreciate having an omnichannel shopping experience that meets their personal needs across every touchpoint.
PIM ensures consistency with accurate and relevant product data across all channels. Whether a consumer prefers to shop through mobile or an eCommerce store, you can determine the type of product content that is most relevant and offer it at the right time.
Make your product data resonate with individuals
With hyper-personalization improving the customer experience, it's imperative to put the onus on your product information.
Personalized product data gives consumers a contextualized shopping experience. Overall, this will help you increase revenue and build long-term customer loyalty. PIM helps process high volumes of product information which is necessary when creating hyper-personalized customer experiences. Give your customers an online shopping experience that truly resonates with them on an individual level and reap the rewards! 

We always want to make sure we deliver the highest quality content, which is why we updated this blog in October 2021. This blog was originally published in 2020.