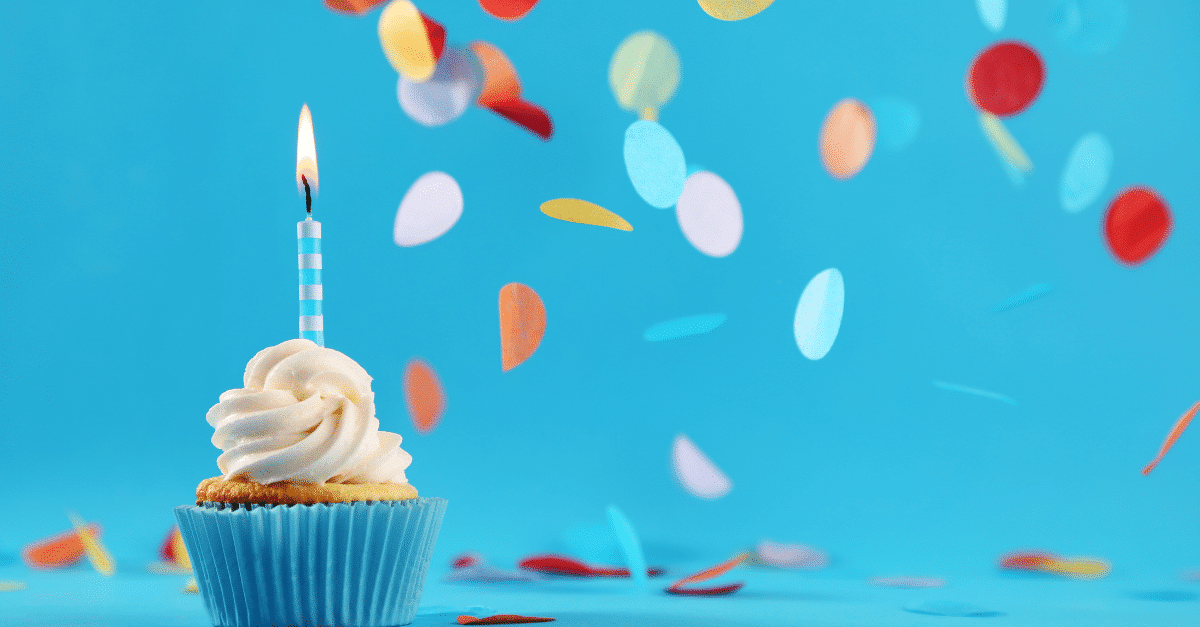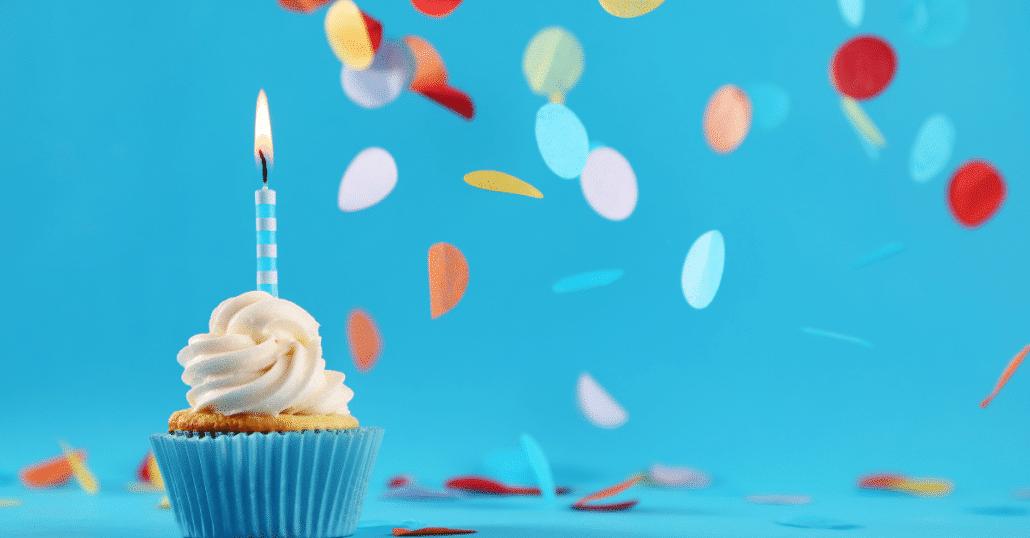 With so many amazing eCommerce and distribution businesses on our doorstep, Manchester is the perfect city for us to be making our first home. Our office is right in the heart of the city centre, just on the edge of Chinatown and a five minute walk from all the best shopping, eating and drinking spots in town.
As well as amazing panoramas of the city (nine floors up, we get the best views!), we've also got:
Charlotte, our boardroom where Big Important Things happen, and has views out to south Manchester, a fridge stocked with everything you might need (including locally brewed beer), and a floor to ceiling map of the world for planning our eventual world domination.


A fully stocked kitchen with barista coffee machine.
Raindrops, our meeting room fondly named after our rainy home city, where you can find catalogues produced using our very own MatrixCMS software. You can see out to the Peaks on a clear day, or out over Piccadilly Gardens and the Northern Quarter on a normal one.
The Library  the north corner off the office that gives us space to collaborate in a more relaxed setting, or just to kick back and play some vintage arcade games.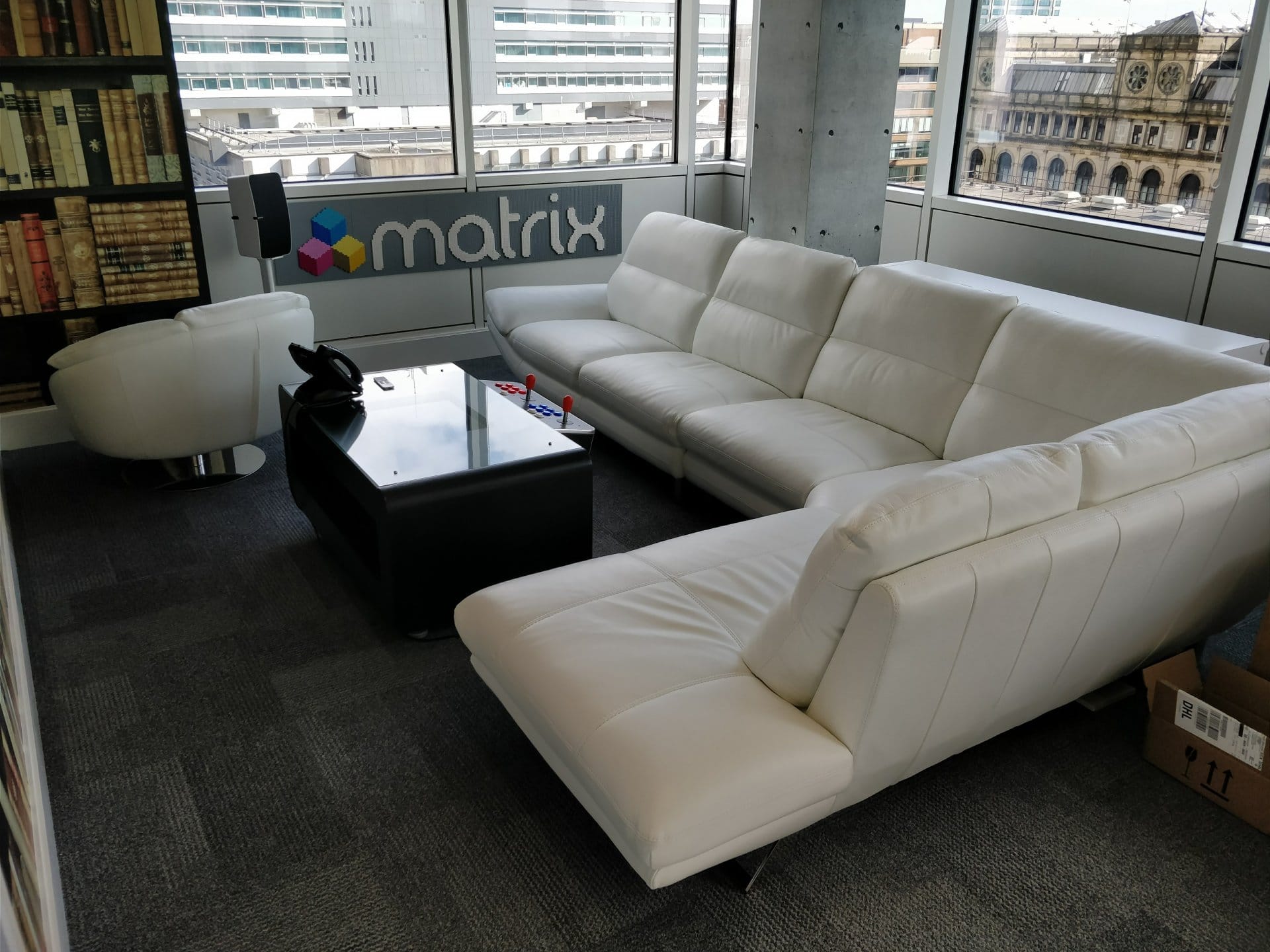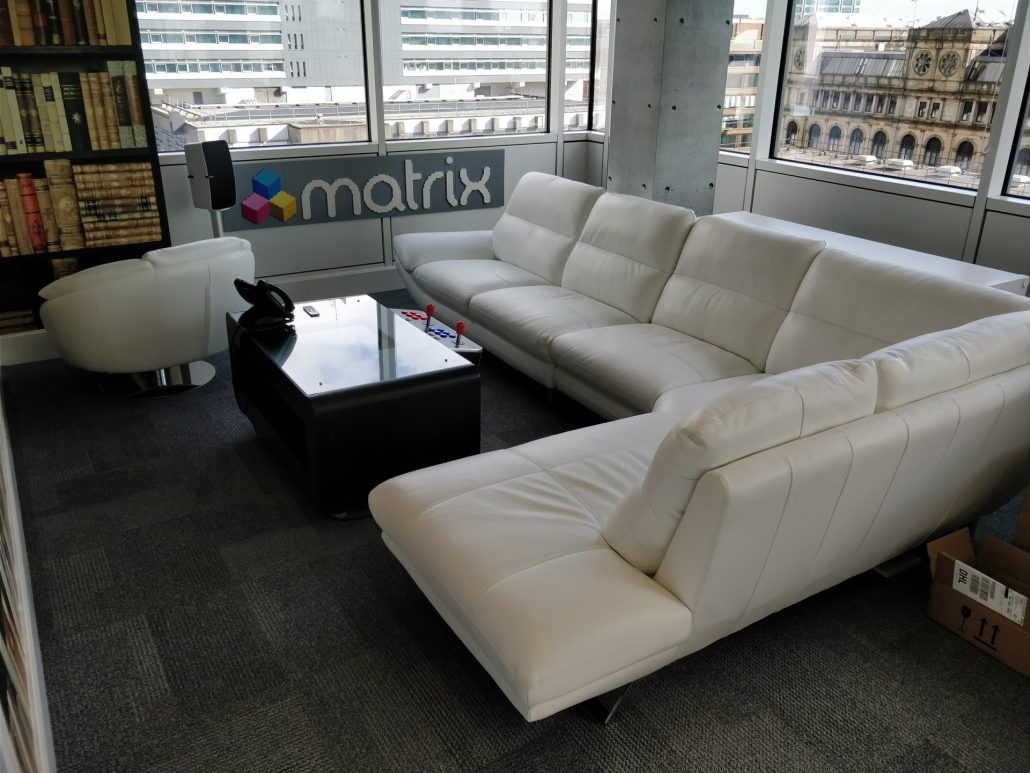 Fresh fruit (we won't lie, this is mainly to absolve us of the guilt about all the biscuits we get through).
The pool table, at the heart of the office. We told ourselves we'd get better if we played every day, but honestly some of us seem to be getting worse!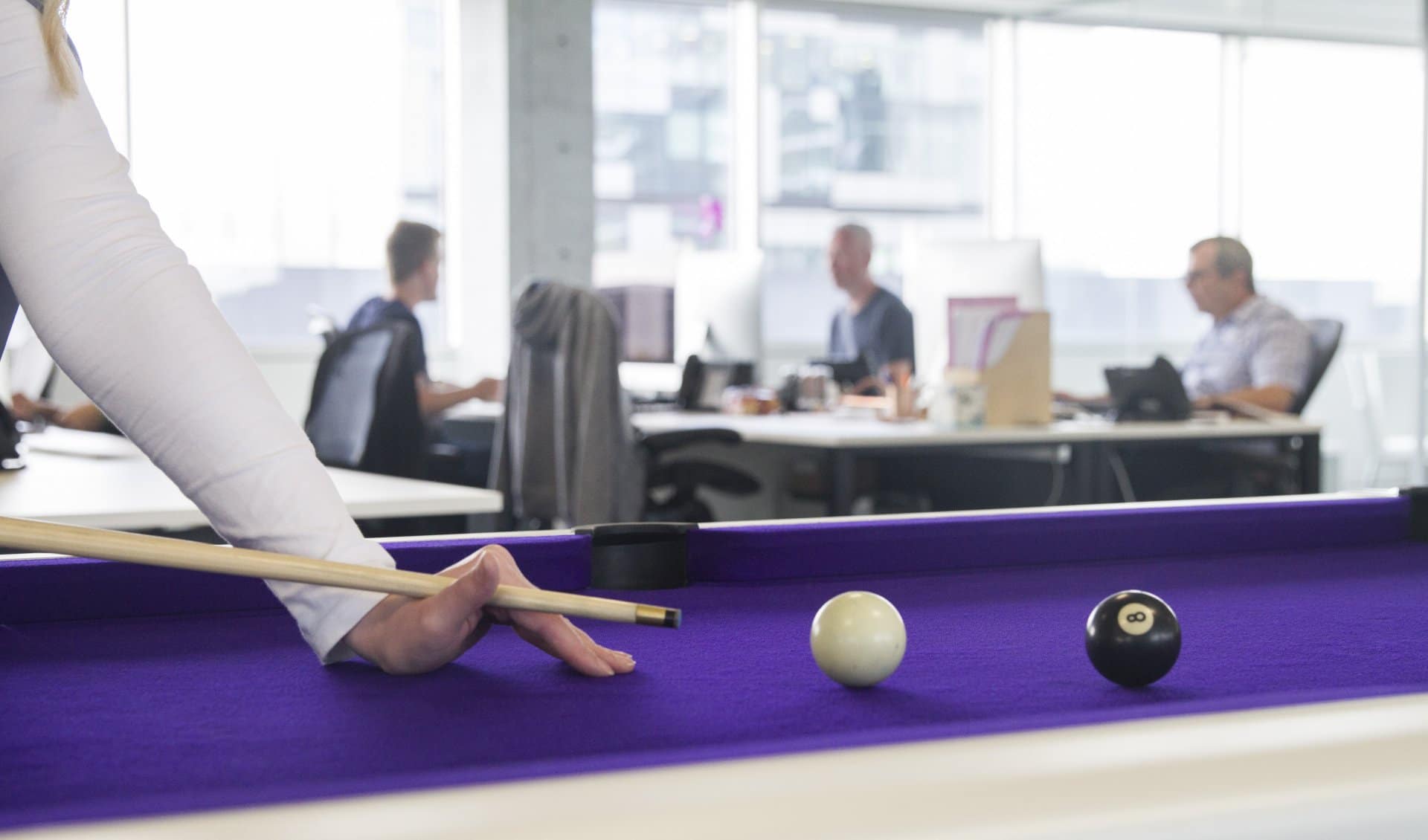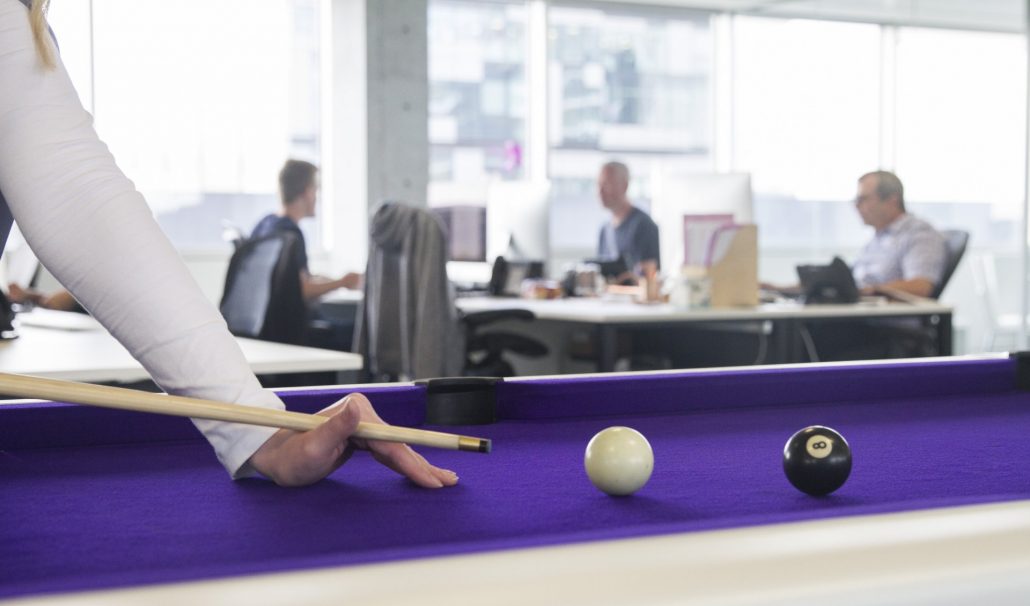 Why not drop in and see us for a chat and a game of pool? We've always got biscuits… sometimes there's even bacon sandwiches going!
Give us a call on 0161 804 1850 or email sales@pimberly.com.