Choosing and implementing a PIM that's right for your business can be a lengthy and difficult process. With so many potential hurdles, conflicts and stumbling blocks, it can even lead some companies to give up altogether. Some might even abandon the project.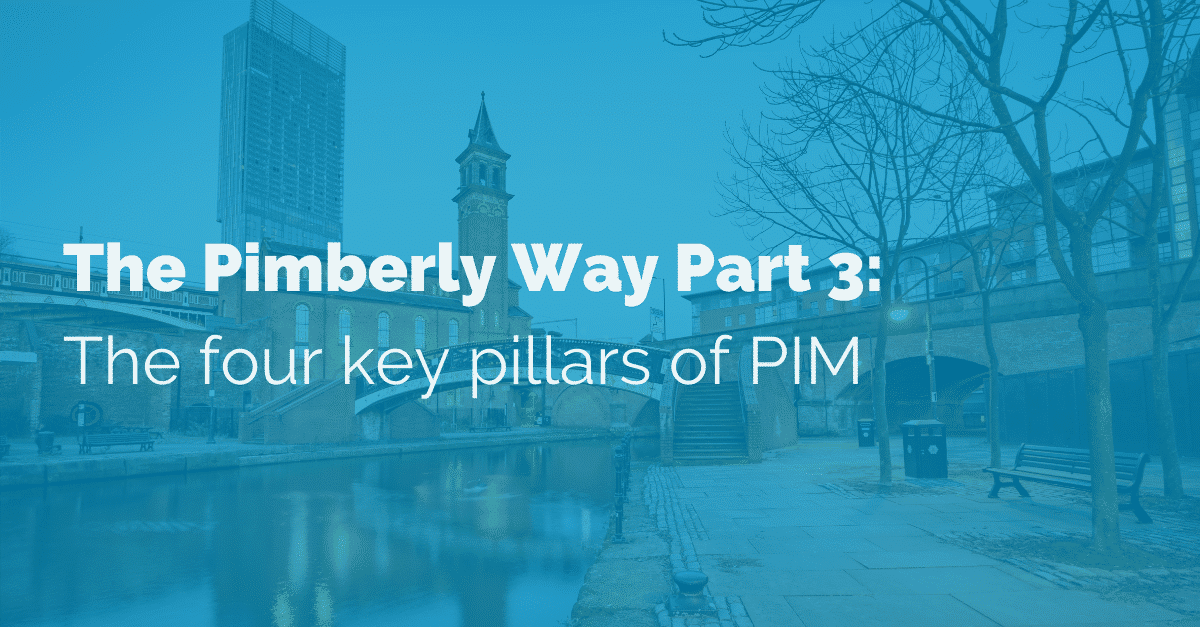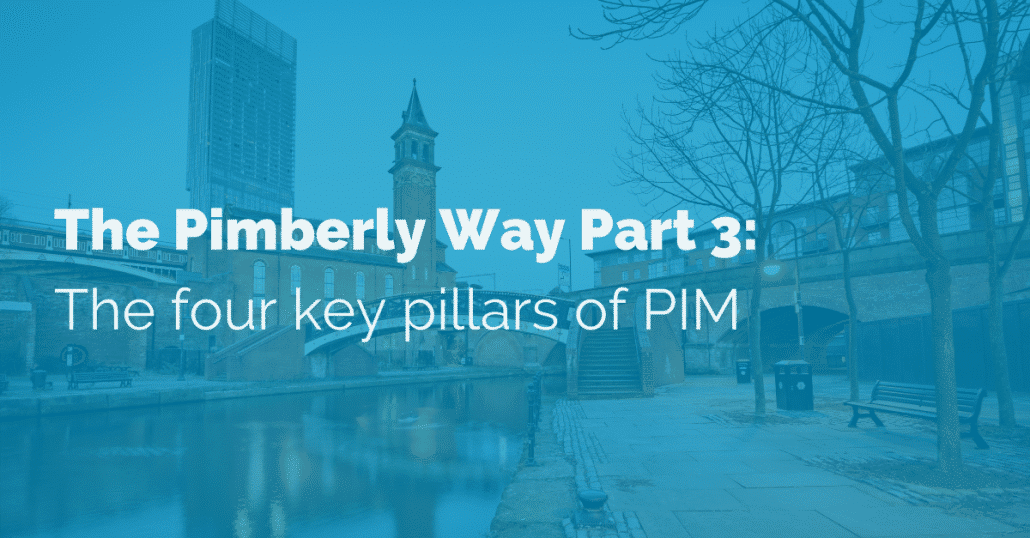 We understand this process can be a hassle. Our people have a unique insight from years of experience combined with a fresh and open-minded attitude. This means we're perfectly equipped to guide teams through the process of setting up a PIM system. We address their specific business needs: ensuring a speedy ROI.
In the Pimberly Way Part 1, we go into detail about what makes out approach to product information different. Read our blog to find out how we help to address the pain points of distributors, retailers and manufacturers.
It's important in a project like PIM implementation that decision-makers are not distracted by bells and whistles. It's important to focus on what it is that they are specifically looking to achieve.  With that in mind, at Pimberly we built our solution around the following four key pillars of PIM that businesses need to consider when implementing a PIM:
The flexibility of the data model to fit with your data.
Digital asset management (DAM).
Integration with existing systems.
Workflows and product process orchestration.
1. Flexibility of data model to fit with your product data
Because every business is unique, we build Pimberly so it allows you to implement your own data model. Not only is this necessary across different businesses, but individual businesses will change and grow over time. You need a system that's going to be able to adapt!
This flexibility allows each company to totally customise their PIM system, adding and changing data and how it's organised to best suit your needs, and adding as much rich data as you like. A one-size-fits-all solution is just not practical in the world of PIM, and we want to provide our customers with a flexible solution that's going to be right for them.
2. PIM Integration with existing systems
Your PIM must integrate with your existing internal systems, or you're going to have a lot of disgruntled IT staff on your hands, not to mention a drop in productivity. Your new PIM is going to need to talk to your internal systems including ERP and e-commerce along with external systems for suppliers, manufacturers, resellers, photographers, designers etc.
Cloud-based platforms allow you to integrate without the risk of opening up your network. Allowing for ultimate collaboration both internally and externally to your organisation.
Pimberly has a simple UI that enables the business to decide which information they want to be presented to which system, the user or sales channel. So there's no need for lengthy and complex IT changes.
3. Workflows and product process orchestration
The whole point of implementing a PIM is to enhance the way your business runs. Managing product information is something that companies are already doing. PIM software such as Pimberly allows you to do it better and more efficiently. Product information and the processes that go alongside it are complex. Your PIM software must be capable of effectively managing these processes.
The ability to set up your own workflows puts you in total control of how information moves around your business. This helps you to reduce time to market and onboard more products more quickly. These workflows are absolutely vital for realising tangible business benefits and are essential in the quality control of data. Validation and approval-style workflows take care of the quality of your data, taking some of that stress away from you.
4. Digital asset management
Digital asset management (DAM) is a key element in providing a great product experience. From sample shots required to start copywriting, to videos and 360 views, it can be overwhelming. Furthermore – all these come from multiple locations i.e. photography shoots, international suppliers, in house photography agencies, film studios etc. Eventually, all these assets need distributing to the right channels in the correct format.
Pimberly makes this easy. As it's a cloud-based platform, you can upload assets from any location and automatically related them to the correct products. Then it automatically moves through workflows and enrichment processes.
Assets in Pimberly are stored directly with product information. Because of this they also go through the processes of enrichment and quality control as your product attributes do. You can tie them into your workflows, streamlining the entire process. Allowing you to focus more on enriching your data to create a fully rounded shopping experience that modern customers demand.
In the Pimberly Way Part 2, we look into the act of product data migration and how PIM systems make this process effortless. Read our blog to find out more! 
Pimberly and the four pillars
Pimberly's cloud-based platform allows for all the flexibility and integration options you could ask for. It also has powerful workflow and DAM features that can help end your product information woes. Our dedicated and friendly team are on hand to help you and your staff choose the right option to suit your business and comfortably tick off all four of the key pillars that make up a successful PIM. IF implementing a PIM is something you've been considering, now may well be the time to start your journey to eCommerce excellence!
Watch our platform overview video to see Pimberly in action