We can trace the roots of eCommerce all the way back to 1960. However, online shopping only became truly accessible for the general publish when the web launched in 1991. Since then, eCommerce has seen astronomical growth, generated huge revenues, and disrupted multiple markets. Overall, it's changed the way we shop, both from a B2B, B2C, and D2C perspective. The trend of evolving, improving, and catering to buyers' needs won't stop in the future. Therefore eCommerce diversification is a key consideration, and we've put together some of the things you benefit from by diversifying.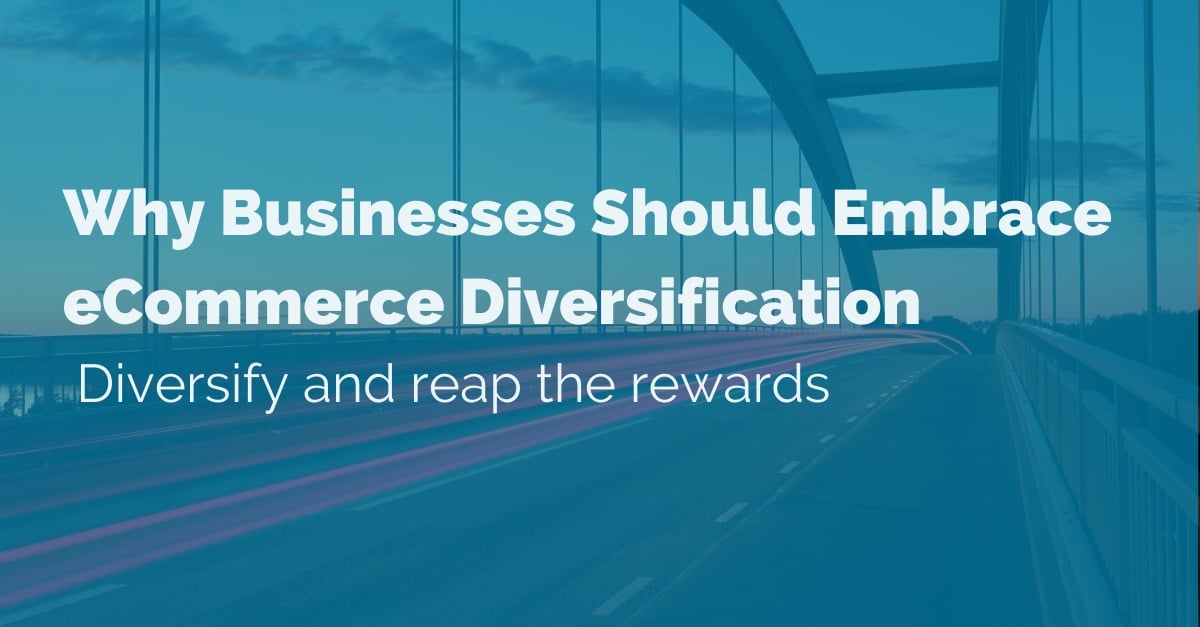 What do we mean when we talk about eCommerce diversification? Well, let's start by looking at some prime examples:
Amazon
Amazon began as a small company selling videos and music back in 1998. After a year of pursuing this trade, they then began selling books online to the US, UK, and Germany. But, Amazon didn't stop there. They proceeded to diversify into videogames, software, general household items, and toys. They even started providing services for small businesses and individuals to sell their own products on the Amazon platform. As a result, this kickstarted the global conglomerate that we all know today. Amazon is now worth over $1 trillion, making it one of the largest companies in the world.
eBay
eBay was famously started as a side-project for the then founder to sell second-hand items. Reportedly, the first item ever sold on eBay was a broken laser pointer. However, as the company grew, it diversified into selling products in almost every category imaginable. eBay's market worth is now over $30 billion.
Argos
Argos may be one of the best-recognized examples of product diversification in the UK. Unlike some other companies at the time of its founding in 1973, Argos launched with product diversity front of mind. Sifting through its catalog of toys and goods became one of the iconic shopping experiences of the 2000s. Later, its pivot to online retail enabled it to stay just as relevant in the age of online shopping.
All of these companies exemplify the importance of eCommerce diversification. Without diversification, they may have become reliant on their niche and on the demand of a single customer base for survival, rather than multiple diverse markets.
How do I diversify my eCommerce business?
There are different ways to begin eCommerce diversification. Some can be subtle tweaks and others more fundamental shifts in your approach. Overall, we think these are two of the most effective:
Diversify your product range
It's safe and easy to find a good product niche and stick to it. However, the best way to weather the storms of a fluctuating market is to not rely on one or multiple products in a single category that targets the same customer. By diversifying your range of products and markets, you're providing a robust safety net for your business, just in case one of your product areas experiences a drop in consumer demand.
Here's some further reading on how PIM facilitates product range expansion if this is something you're considering.
Selling via more channels
Providing your products for customers via Amazon is great, given it is one of the largest marketplaces in the world. But, Amazon may not be the perfect fit for your business? One of the consequences of the popularity of Amazon is the level of competition in some categories and for some product lines. This is one of the reasons you should consider diversifying sales channels as much as diversifying products.
Find out how easy it is to set up new channels with PIM 
What are the benefits of eCommerce diversification?
Larger customer base
Diversifying product ranges and sales platforms causes a natural increase in the demographics of customers buying your products. Furthermore, it will increase the number of consumers who see your business as their go-to online retailer. A larger customer base will minimize the need to rely on specific demographics or segments for revenue. As a result, you'll gain a much stronger long-term business outlook. 
Increased profitability
Expanded product ranges will likely lead to an increase in customers, with an expectant increase in profits. This will also give you the opportunity for increased market segmentation, which in turn will also help to increase net profits. An increase in sales channels can also pave the way for profit growth. This provides a virtuous circle, whereby the profits are re-invested into further eCommerce diversification.
Robust business protection
Selling across multiple categories and reaching all kinds of consumers is one of the most powerful ways to protect your business. It's a sure-fire guard against stagnating markets that you would otherwise be relying on for revenue. It's also the perfect way to adapt to changes within a seasonal market. For example, it's not particularly feasible to run a business based on the Christmas season alone. However, an increase in product diversification will help fix that. Business protection is one of the most important aspects of maintaining a successful, long-term brand.
Fulfillment and shipping
Utilizing eCommerce allows businesses to choose one of two options. Either take care of fulfillment and shipping in-house or outsource it to a specialized company to take care of it for you. Each option has its pros and cons, but the point is that eCommerce enables businesses to choose between the two, depending on various individual factors such as finances, time, and manpower.
Have a look at this guest blog from our friends at Parcelhub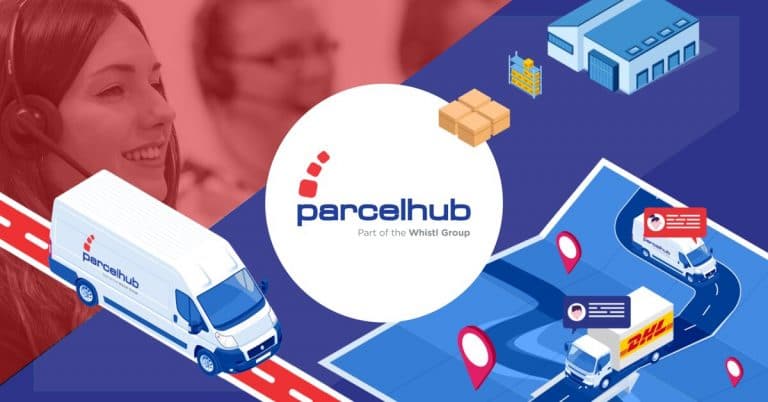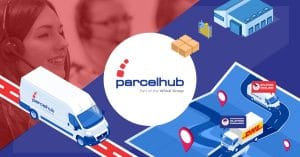 Increased relevancy
About 10 years ago, eCommerce sales were responsible for a mere 5.1% of all retail purchases. In 2021, global eCommerce sales reached $4.9 trillion and this is expected to grow by 50% over the next four years. These numbers demonstrate the importance of being able to utilize this convergence to eCommerce to maintain relevance in an ever-changing market.
Check out this blog on 2022 eCommerce trends to make sure you're always staying ahead of the curve
Better utilization of market data
One of the added perks of utilizing the capabilities of eCommerce is having access to larger and more detailed volumes of customer data. By knowing the kind of consumer niches you want to sell to, and collect data on, you can effectively create, manage and diversify marketing campaigns. This move away from generic advertising will massively increase the chance of you boosting conversions and sales.
What makes for successful eCommerce diversification?
There are many aspects to diversification that you could look at as part of your planning process, some of which will be unique to your business or sector. Here are some of the main aspects that are important to consider:
The first is the ability to add new product ranges quickly and easily. This can be done by onboarding products from multiple sources to keep time to market as short as possible. This adaptation to new demand from multiple market sectors to fill a gap within a market, coupled with achieving it in the shortest possible time, is one of the key things that differentiates good businesses from great businesses.
Another key factor that needs to be considered is the management of business growth. eCommerce businesses, especially those that are able to fill gaps in the market on short notice, are likely to experience rapid growth. This sounds like a great thing, however, this needs to be balanced against the ongoing stability of the company. You should make sure that your business is agile enough to manage and accommodate large amounts of products and consumer data.
A final key factor to consider is the ability to be agile enough to add new sales channels. New sales channels are critical for the long-term safety, stability, and profitability of a company as it gives you a much greater customer reach. Businesses should also be able to keep track of the huge amount of data generated by multiple sales channels in order to maximize profitability.
Using Product Information Management (PIM) is a really helpful and intuitive way to ease your path to diversification. PIM gives businesses a single place to collect, store and view, product data, and streamlines all aspects of product data management.