Don't miss out on the spending power of baby boomers With all the talk in the retail world of keeping up with millennials, you'd be forgiven for thinking that the' 'baby boomers', typically defined as those born between the late 1940s and mid-1960s, are not as engaged in an increasingly mobile retail environment. But it's not quite as black and white as that.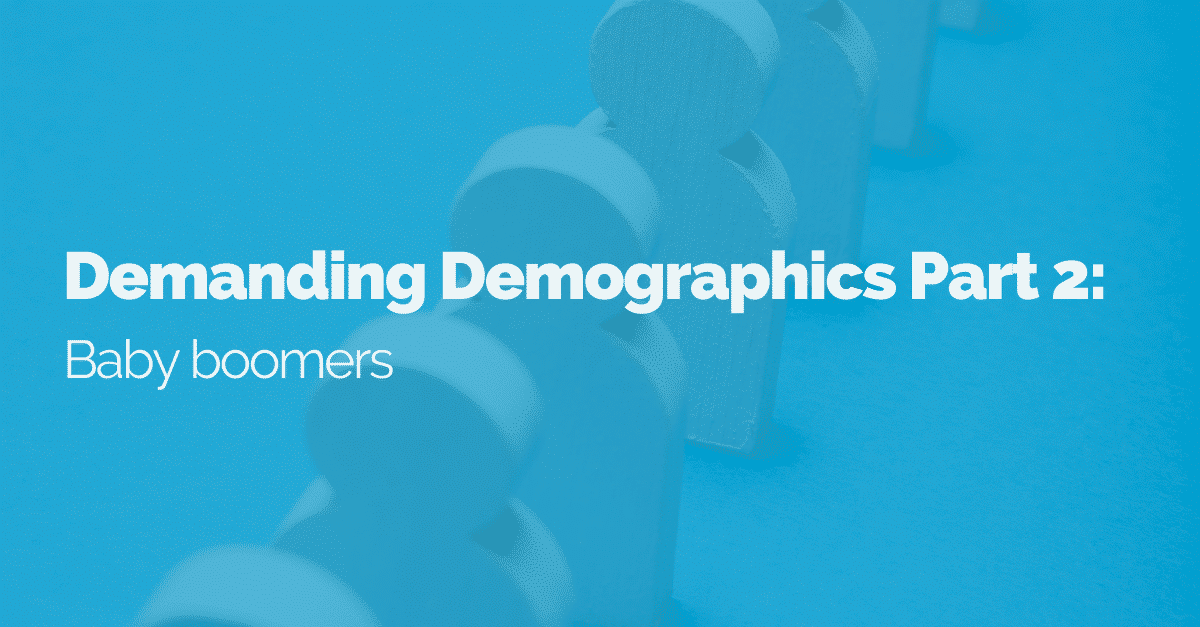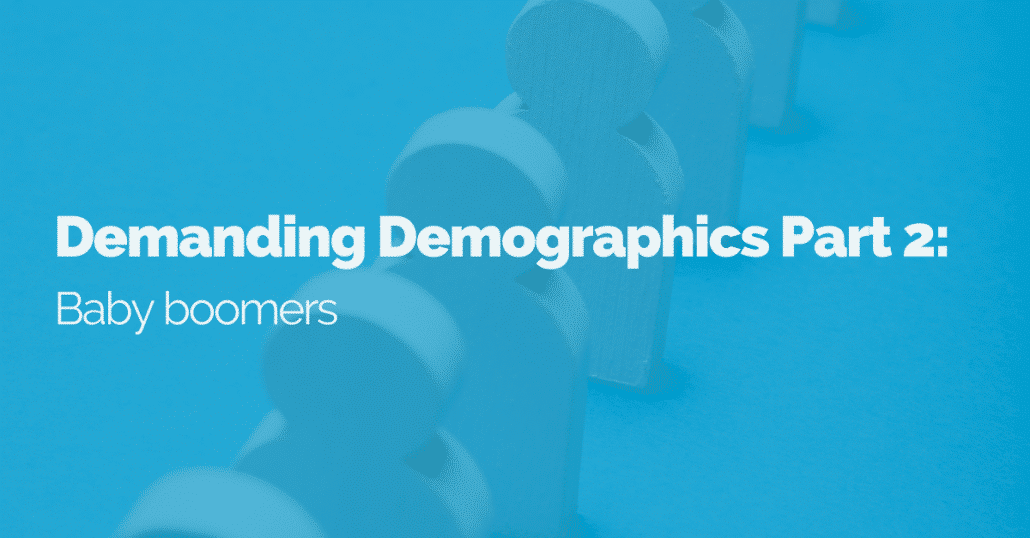 As ageing members of the population with a higher proportion of disposable income, baby boomers are an increasingly important target market for retailers. But for many reasons, and in a variety of ways, the shopping habits and expectations of this group vary from other specified demographics. Considering all generational shopping habits in retail is vital when it comes to appealing to the widest set of consumers you can, and not missing out on the custom of those with, typically, more money to spend.
The omnichannel experience
According to research, 85% of baby boomers browse for products on their web browsers, demonstrating that an online shopping experience is as important to them as shopping for goods in a physical store.
The options of how to interact with your brand should be made clear and accessible to them. So how do you do this for each touchpoint?
Online:
Make sure your products are flagged as in or out of stock at your customer's closest stores, so they know if they can go and see it. Also ensure that shipping and delivery options are clearly displayed, as well as your returns policy and ways to get help in person (baby boomers typically prefer face-to-face communication).
In-store:
Are your salespeople armed with relevant, accurate product information to answer any customer questions with? And perhaps more importantly, is this consistent with the information that was available to customers online? Being sent back to the website for answers is frustrating, and may exclude some older shoppers.
Additionally, making unique produce codes or scannable QR codes easily accessible in store means that your customers can easily find it online later, should they wish to complete a purchase.
Trust issues
When it comes to baby boomers, these older shoppers tend to shop online and on mobile devices less frequently, so are less familiar with eCommerce platforms. It's key that your customer journey is easy and intuitive to navigate, and that all your products and online functions are clear and accessible. Incorrect or badly organised product information can be confusing for anyone and is the quickest way to destroy trust in your brand.
Easily accessible user manuals for products can help shoppers feel more at ease when navigating your eCommerce spaces, and ultimately making a purchase. They can give your customers an insight into the usability of a product, and better yet, demonstration videos and other rich content can reassure those who might be on the fence about making a purchase. Additionally, keeping your product data consistent across all channels will help your customers feel like they're not missing out because they don't want to shop online (for example, making sure deals and promotions are available on all channels).
Knowing your product ranges
While trust and loyalty in your brand are vital factors across all demographics, you need to address them differently in each case. Of course, it's possible that you'll be marketing the same product lines to both millennials and baby boomers, you'll probably find that there's not a lot of crossover. Knowing your product ranges inside out means that you can accurately target multiple generations, by tailoring your product information to the consumers who are most likely to be interested in that range.
How PIM can help
In order to capitalise on the spending power of baby boomers, retailers must pay close attention to the way their eCommerce sites are being used by different customers, giving insight into how to maximise the returns on these interactions. Trust and consistency are key issues for older generations, especially when it comes to navigating the various retail touchpoints now available.
By ensuring that your product information is clear and accurate across all sales channels, you can make sure that no one is left behind. PIM can make it easier for staff in all departments to tailor their omnichannel offering to particular target segments, by streamlining processes, creating an efficient workflow and freeing up people to spend more time creating engaging content for the right customers.
Discover more about crafting amazing online experiences for your different audiences in our blog