On this International Women's Day, we wanted to pay ode to women all around the world. IWD dates back to the early 20th century when women were fighting for their rights. The 8th March became synonymous with the feminist movement and was adopted by the United Nations in 1977. To this day, IWD is an opportunity to recognise the amazing achievements of women everywhere.
All too often, women's voices aren't heard. All too often, their opinions are undermined. All too often, they're treated differently because of their gender. Whilst IWD is a celebration of female achievements, it is also a stark reminder that there is still much progress to be made on the gender equality front.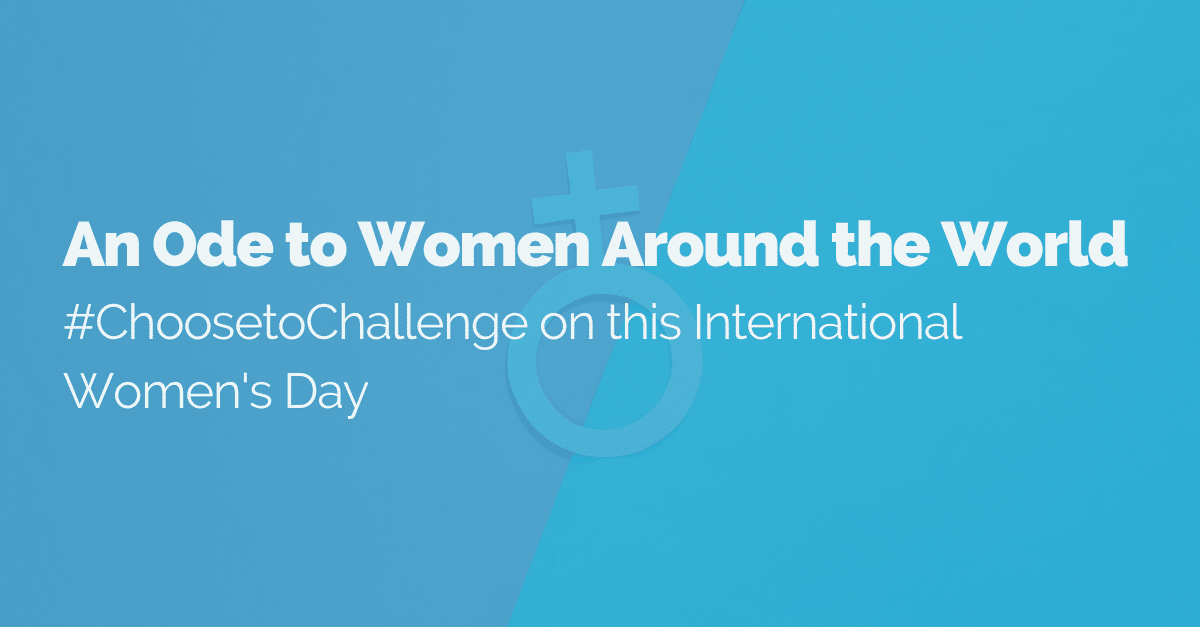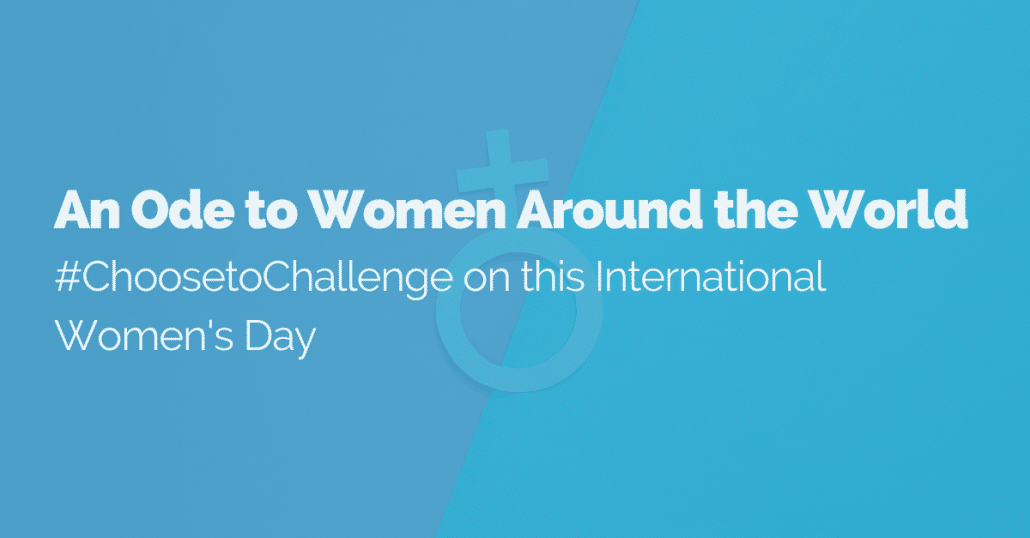 As Mancunians, we can proudly cite the names of some truly inspirational, trailblazing women such as Ada Lovelace and Emily Pankhurst. Both, in their unique ways, used their privilege and positions to pave the way for change. We've spoken to industry leaders from our customer base who've grappled with the challenges of overcoming gender inequality. Below are some of their comments that demonstrate the struggles they've encountered, which will likely resonate with many women:
Lodewieke van Stevendaal, Marketing Manager at EMM International:

"it's encouraging to see more women in technical universities. When I started my career, I was a product manager and a sales manager. At the time, they were considered to be typically male jobs and I found it very hard to get promoted. I really had to fight for my position in the business."

Maryanne Flemming, Head of Technology at Monsoon Accessorize:

"I think lack of self-confidence is a huge thing. It's very hard to ask for promotions or pay reviews and we get embarrassed about it. That's something that we're getting better at, but we're still not there. I think it does stand in our way, that we don't have that self-confidence to say – I'm worth more than this or I should do better than this. We need to encourage women to come into these [tech] roles. Leadership isn't about technology; leadership is knowing how to prioritise – we need to remind women that you don't need to speak in binary to have a role in tech."

Kayla Wilson, Marketing Manager at Furniture Box:

"I remember looking at a job description thinking – nobody's going to pay me that much, I can't do that. I almost missed out on a really big opportunity in my career. I actually ended up landing the job and it totally changed the path of my career, and it was a great experience. I've started saying to myself that you need to speak up, know that your voice is relevant, and your expertise is worth sharing."
Change seems to be the prevailing topic here, with names such as Angela Merkel, Sheryl Sandberg and Kamala Harris being mentioned, amongst others. Much like Ada Lovelace and Emily Pankhurst, each of these women use their positions to drive positive change, all whilst being compassionate and speaking their true voices.
Up until recently, it would have been hard to imagine a woman holding office in the United States, let alone a woman from African and Asian descent. Just over 100 years ago, women had only just been given the right to join professions following the Sex Disqualification Removal Act (1919). We now have a number of female world leaders and pioneers challenging these outdated ideologies. These women have overcome what will have seemed like insurmountable challenges when IWD first came about and give hope to the younger generations.
All of us face challenges but, for women, this is ingrained into their daily lives and this was highlighted by the Pimberly customers we spoke to. Each of them work or have worked in predominantly male environments and have found the route to progression long and arduous, especially compared to that of their male counterparts. Granted, progress has been made to ensure inclusion and equality are put at the forefront of business, but there is still a long way to go.
Women have to work harder to get the promotion they want. Women have to speak a little louder in order to be heard, and women have to muster more confidence to share their opinions. Women aren't taught how to do these things, but with time, practice and encouragement, the art of building self-confidence can be perfected.
This lack of self-confidence is a contributing factor to imposter syndrome which represents a huge barrier for women from all walks of life. It's a relatively well-known fact that men are much more likely to apply for a job, regardless of whether they really fit the bill. Women are much more hesitant on this front and will often rule out jobs when they don't meet 100% of the criteria.
We have to wonder why this is the case, and a number of our customers also raised this point. From near misses in terms of career opportunities or a perception that a certain job isn't female-friendly, action clearly needs to be taken to bring this barrier down. It shouldn't be a case of "it's a man's job" or "it's a woman's job" – it should just be a case of it being a job.
The language used in job descriptions may be a culprit, with it being suggested that words like "go-getting" or "competitive" can deter women. Instead, they're more drawn to words like "collaboration" and "innovation". Businesses should give more consideration to making job descriptions more accessible to all, especially in the tech sector. Aptly put by Maryanne Flemming – "you don't have to speak in binary to have a role in tech".
We often forget leadership involves so much more than technical expertise, and women tend to possess a lot of innate qualities associated with good leadership. Some of the typical traits of femininity include sensitivity, supportiveness, humility and empathy, all of which are essential for any good leader to have.
In a world full of opportunities, we should all make sure that they're attainable for everyone, regardless of their gender – or anything else for that matter. The overriding theme of IWD is "choose to challenge". Where there is challenge, there will inevitably be change, and gender equality is something we should all be striving towards.
The 2020 Global Competitiveness Report from the World Economic Forum states that gender parity is a vital component in ensuring economic and societal development. Overall, ensuring gender parity and encouraging women to participate in the global economy could add $28 trillion to global GDP by 2025.
These astonishing figures demonstrate that women have a vital role to play in global development, and we're starting to see more and more attention around this topic. Adidas has recently launched the "watch us move" initiative which has a goal of supporting and celebrating women. And of course, there has been the news around Whitney Wolfe Herd who, despite being faced with so many challenges over the years, is now the youngest self-made billionaire after taking Bumble public.
From a young age, women are told to be "good girls", be seen not heard. It's about time we shift what being "a good girl" means. Empowering girls and encouraging them to have their voices heard needs to be a priority. Choose to challenge, change perceptions and imagine a future where equality exists for everyone.
We'd like to give special thanks to the truly inspirational women who gave us their time and shared their insights with us. We couldn't have written this blog without their invaluable contributions. 
To all women out there, we hope this blog has reminded you that your opinion is valid, that you deserve the same opportunities as men and that every hurdle you overcome is paving the way for the next generation of women in the world.  
If you've enjoyed reading this, why not subscribe to the Pimberly blog for regular updates straight to your inbox?