When running an eCommerce business, conversion is key. But converting browsers to buyers without great product imagery is pretty much impossible, which is why having a Digital Asset Management (DAM) solution is vital.
We've all experienced eCommerce websites with poor images or no imagery – and we probably went elsewhere because of a lack of confidence. Product images and other digital assets play a key role in improving conversions. They should give the customer an equivalent or improved experience of what they'd have in store. This is the only way they can decide whether it's right for them.
60% of consumers say they need to view an average of three to four images before shopping online. So, how can you develop an optimized product page with the perfect eCommerce product imagery?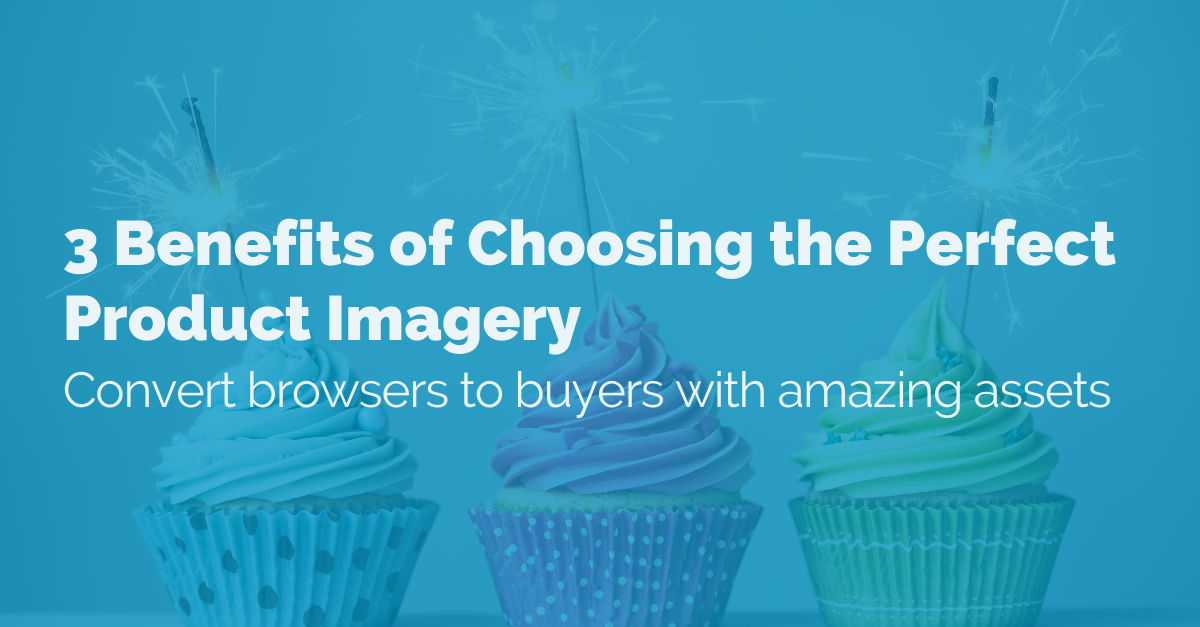 Benefits of amazing product imagery
Let's run through three ways that exceptional eCommerce product images will benefit your business:

SEO discovery
Increased conversions through better user experience
Reduced product returns and good reviews
SEO discovery
Top-notch product images boost SEO, increasing organic traffic, and helping more customers find your website. Consider these four areas to optimize images for organic search within your PIM:

Size: Using the DAM (Digital Asset Management) within your PIM, you can automatically re-size all digital assets for optimal page load time

 

File names: Integrate with external SEO tools to ensure keywords and phrases are always totally up to date to generate the most relevant traffic

 

Metadata: Ensure target keywords, LSI keywords are included in all meta descriptions to meet customer expectations

 

Mobile experience: Regardless of the device your customers are using, deliver the best possible product experiences
This will ensure search engines know what your images include and that they're showing properly on every device.
Your eCommerce image strategy can go one step further by including video. This encourages visitors to spend longer on the page, meaning the search engines will consider it "premium content."
Overall, product listings with video are 50% more likely to appear in search results.
Increased conversions through better user experience
Quality product images create a better UX, leading to more conversions. One important piece of this is having high-resolution photos, which enable you to display your products in the best possible light. Listings with zoom capability and 360° and 3D views can also increase conversion rates by 40%.
But what about the type of photos? The DAM within your PIM enables you to store a range of imagery tailored to your different audiences. For instance, this might be by use case, age, gender, ethnicity, language, and more. This means you can display product imagery that will resonate with each of your customers, ultimately boosting their confidence and upping your chances of conversions. 
You can also use lifestyle shots so the viewer creates a stronger bond with the product and can visualize themselves using it. Best of all, utilizing user-generated content from social media and reviews offers triple benefits:
Social proof to increase conversions
Digital assets effectively for free
Ranking factor for SEO
All this will contribute to your customers having more confidence when making their purchasing decisions. 
Finally, it's crucial to have a consistent imagery style across your eCommerce presence – website, product ranges, and sales channels – to create a better UX and establish your brand identity.
Learn more about how PIM can transform your eCommerce processes…
Good reviews and reduced product returns
When choosing images, consider these questions:

What does the customer need to see (angles, dimensions, etc.) to make a decision? This may differ by product type and category.
Have all the important details been shown? For example, is the model's hair covering a detail on the back of a dress?
What other digital assets should be included? (Sizing charts, size comparison tools, manuals, etc. check out our auto-sizing charts module)
Do images match descriptions? Discrepancies between these will damage customer trust in the purchase and ultimately your brand.
Considering these areas will increase your chance of receiving good reviews. Furthermore, you're giving your customers real-life examples of how your products have met other customers' expectations. This can go a long way in reducing product return rates and boosting customer satisfaction. All in all, you can get some huge wins from choosing the right product imagery, and DAM will help you along the way. 
Check out this handy infographic to delve into how to get the most from your digital assets with DAM