Product returns cost the UK retail industry a whopping £60bn every year – £20bn is derived from online sales alone. That's a lot of money' and also a huge headache. For this reason, the industry has spent years looking into improving efficiencies around returns, cutting delivery costs, and simplifying the whole process for consumers.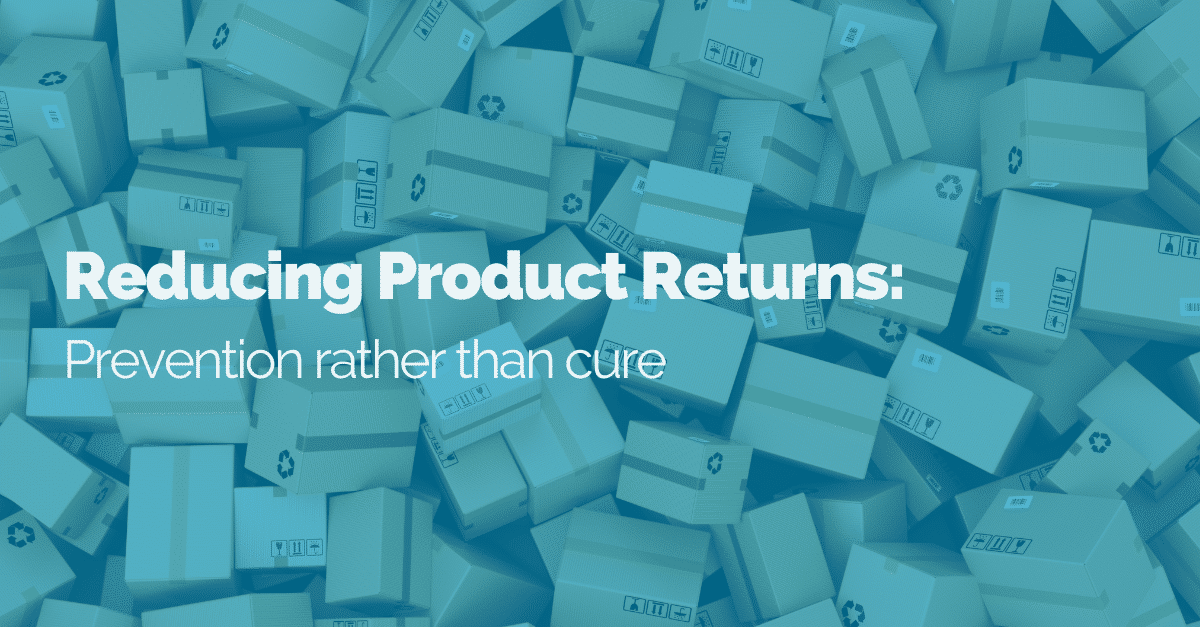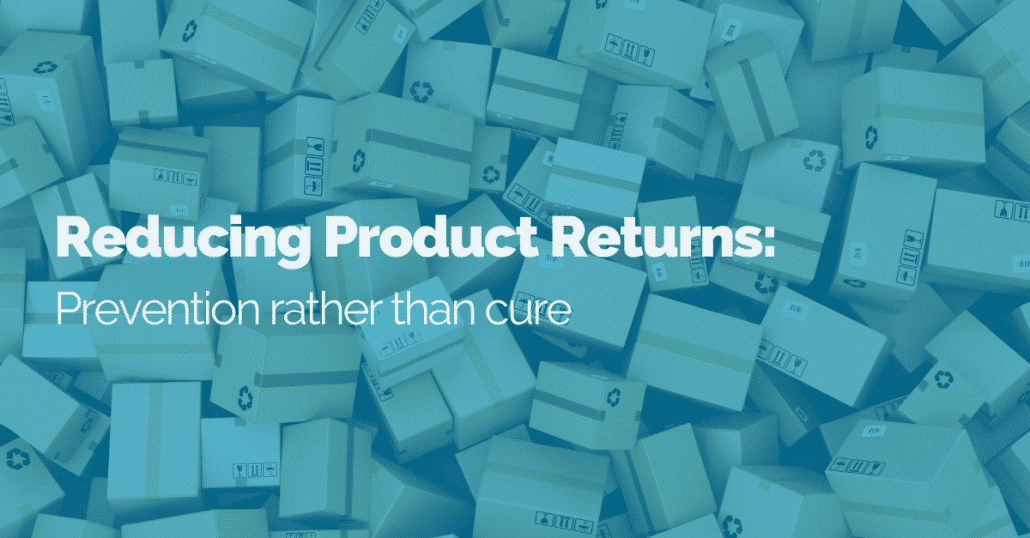 Here is the problem though; as soon as an item is delivered it has lost the majority of its value. Because, in order to make that item sellable again, it must go through the fulfilment process once more.
The nature of online shopping has meant that the return rate for online purchases is around 30% – much higher than 8.9% with in-store purchases. This has almost been accepted as an unavoidable reality of eCommerce.
Wouldn't it be great, though, if the customer didn't need to order 3 of each size in the first place? What if product information was always as it should be, and a shopper had the sizing details they needed? Why don'Äôt retailers focus on how to reduce returns, rather than how to simply improve the process? Almost ¬º of all returns are as a result of the 'Äúproduct looking different'Äù when received.  This issue can be directly addressed by improved product data – opening the opportunity to reduce returns by 25%.
Let's start talking prevention rather than cure. Here are some key areas of product information to look at if you're serious about reducing your rate of returns.
Accurate and comprehensive product information
Many eCommerce businesses often have very relaxed returns policies – think free returns, and convenient processes. This means customers are more likely to make unnecessary purchases because they can simply 'send the other one back'. They often order multiple sizes like they would in a fitting room.
Giving the customer all the product information they need reduces uncertainty and increases the chance of a purchase. Sound sensible? Well, you might be surprised how many retailers 'fall at the first hurdle'. Getting the basics of your product information right is the first step to winning your customers trust and confidence. Start with descriptions and colours and don't forget:
Sizing is especially crucial for clothing. Give the customer confidence in their purchase with size guides and comparisons. ASOS is an excellent example with their tool that tells you '85% of people in your size range bought this item and didn't return it'. Size charts are really useful here so the shopper can find out what the dimensions of that generic 'medium' actually are.
Dimensions are especially important for furniture. Does it come already assembled in its final size, or does it come packed in a smaller box that would help them in the lift or up the stairs? They want to know if the wardrobe will fit in the bedroom but also whether it will make it up the stairs!
Care instructions are often overlooked. Many people will not purchase an item if it isn't easy-iron, for instance. Equally, if a garment is dry-clean only and the shopper only finds that out once it has arrived, a return is more likely.
Informative imagery
We know the importance of high-quality imagery is nothing new. Good product images mean online customers are more likely to get what they expected. After all, a picture is worth a thousand words! It's imperative to include images but, crucially, to question if they are as helpful to the shopper as they could be. For example, are they providing an accurate portrayal of colour, perspective and proportion?
Think carefully about which images are important to display. If you don't have an interactive zoom capability, ensure there are close-up shots of the details listed in your product description.
Feed your shoppers imagination by providing lifestyle products in a contextual scene – perhaps in the garden or home. This reduces the chances of something being 'not what I imagined', and may also provide bonus opportunities for upselling.
Utilise user-generated content
Gathering feedback and displaying this confidently doesn't only increase consumer trust in your brand.  It also allows consumers to gain insights from like-minded shoppers. This style of product information builds trust and allows them to make an informed decision based on real opinions, rather than being reliant on your marketing copy.
To improve the effectiveness of customer reviews, you might want to consider contacting customers post-purchase, asking them to review the items they ordered. Note of caution – just make sure the order has actually arrived! You'd be surprised by the number of retailers who make this mistake. Ask verified purchasers to provide a review, however, and the exercise will yield a far more persuasive, trust-building and impactful result.
Think about the way your site visitors will see review content. Are the most helpful reviews being displayed first? The ability to sort the content by rating, for example, can help create trust in your brand by showing you're not hiding less favourable reviews.
Informed staff = informed shoppers
Providing a personal touchpoint is a great opportunity to build a relationship with a customer – or on the flip side chance to spoil it by misinforming them before they make a purchase. Here are some steps to consider from this respect:
Providing your staff – in-store and online – with complete and accurate product information means they will be able to keep your customers well informed. Easy access to information will also make this process far more efficient and cost-effective.
Having an informative and automated customer service function is useful for new and existing customers. LiveChat, either operated by humans or AI, is underpinned by excellent product information and can provide shoppers with the ability to ask about any aspects of the product they wish.
Take back the power with PIM
In an ideal world, people would always purchase the right product and never have to return it. But put yourself in the mind of the consumer. People usually return items because there was something they didn't know. Whether it was the size or its appearance in real life. You need to relay that information to them, through your sales team, your reviews and most importantly your website product information.
Learn more about reducing product returns and improving the customer experience in this blog