In the world of fashion and apparel, branding can often be the tipping point of whether a customer chooses you or your competitor. That's why Digital Asset Management (DAM) for fashion and apparel can make a huge difference for businesses in this space.
A DAM solution is a central repository where you can store all branded assets, rich media files relating to your products, and any other type of digital content you want to use to enrich the customer journey.
Product image and video play a key role in the buyer journey. Therefore, they need to set you apart from the competition and grab your customers' attention. A variety of good quality images and videos, with zoom and 360 views, can lead to conversion rates 40% higher than products without them. In addition to this, your product images are likely the first thing your customers will see.
What we wear reflects our personality, style, and taste. So, it's no surprise we often look for brands we feel are aligned with our own beliefs and values. In other words, your media assets need to reflect the personality, and the story of your brand to create a bond with your customers.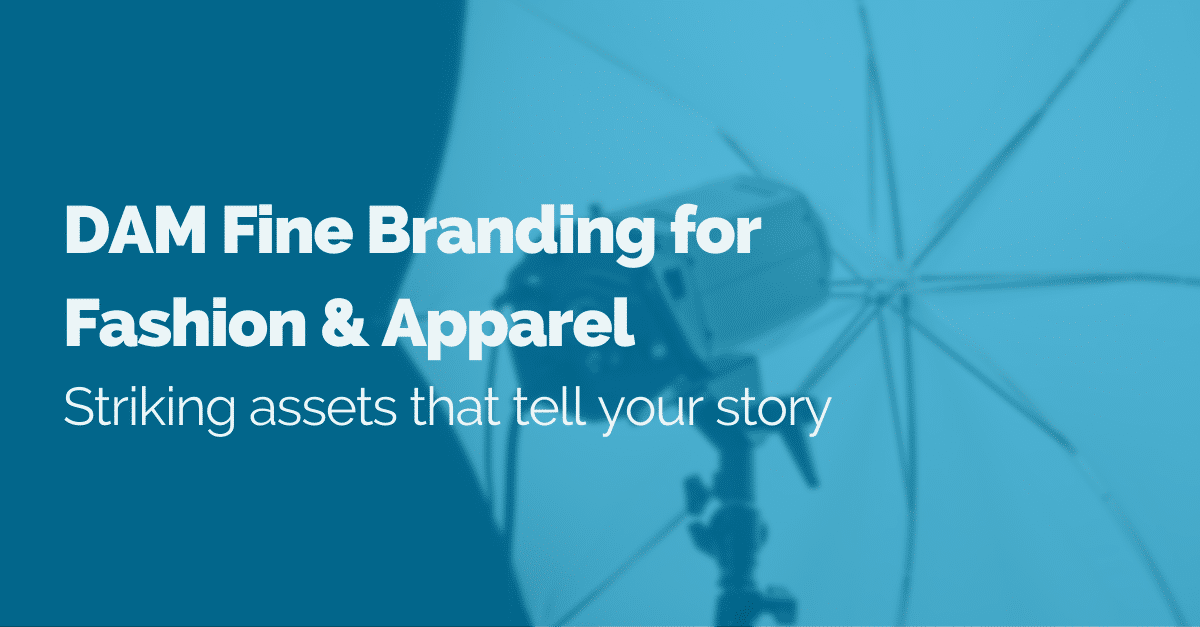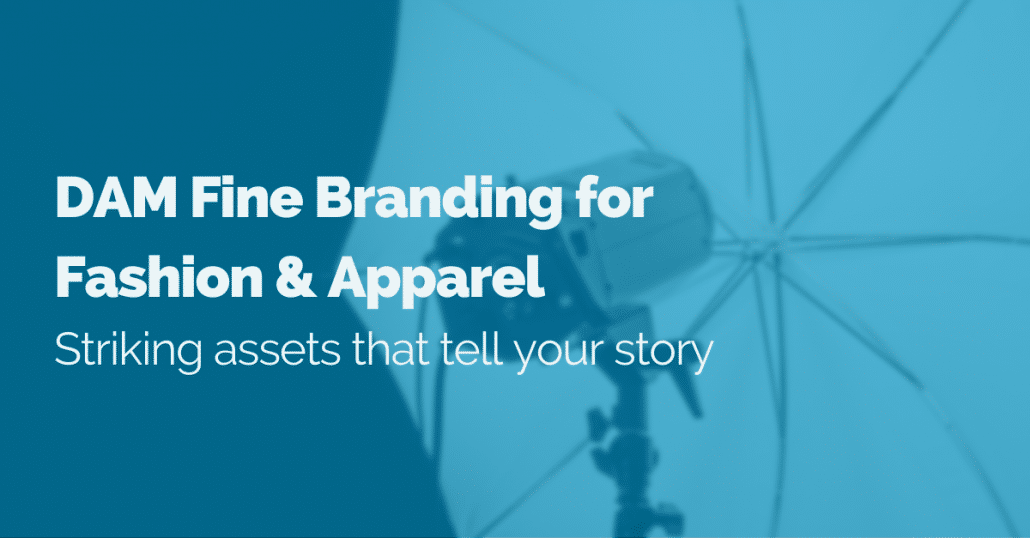 Creating an outfit of stylish product images
Consumers want so much more than basic imagery, so cater to those needs. Here are some of the things you can do to create an outfit of stylish product images:
Shoot your product from several angles and include 360 views
Ensure images are high res with a zoom functionality
Shoot on a white background
Avoid flat lay photography and style on models instead
Ensure the product takes up at least ½ the image
Use video to show what it looks like on
Include user-generated content
A fashion-forward digital asset management solution
It's no wonder more and more businesses in the apparel and fashion industry are turning to Digital Asset Management (DAM) systems to create amazing product experiences. DAM has loads of features that will make brand management a breeze – let's dive in:
Auto-linking digital assets to products: 
How long does it take you to make sure all your products have the relevant image and video? If the answer is ages, you can make that a thing of the past by auto-linking your digital assets to products. In other words, if your digital assets have file names that match the primary ID of a product, they'll be automatically linked to that product.
Pimberly AI: 
If you're using models to shoot your products, you'll likely be working with them on a contract basis for a specified amount of time. Pimberly AI automatically tags your models, so you can easily keep track of all assets associated with them. It's powerful by AWS Rekoginition AI image engine, so the more you use it, the more powerful it becomes!
Scoping & localizing: 
Every sales channel you're selling to will have different requirements when it comes to your digital assets. The same applies to the different markets you're selling to. Automatically re-size images and videos to meet the requirements of your different sales channels. You can also store multiple versions of images for the same product to tailor it to different geographies.
Personalization: 
A nice touch of personalization can go a long way in making your customer feel special and valued. DAM is a powerful solution that enables you to store vast amounts of digital files. This means you can use browsing history and personal details to show your customers things you know they'll be interested in. Not only does this enhance the user experience, it's also really handy when you're creating "shop the look" recommendations.
Lock n' load campaigns: 
Seasonal changes and ever-evolving trends mean businesses in the fashion and apparel space always need to be one step ahead. With DAM, you can upload all your promotional and seasonal assets well ahead of time. You can then set the release date so all assets and related campaign content will be automatically released for the amount of time you specify.
The benefits of DAM fine branding
As the saying goes, a picture is worth a thousand words. This couldn't be truer for the digital media you're using to communicate your brand feel and personality. Storytelling is a key element in digital asset management, but there are a multitude of other benefits that come with DAM fine branding.
Not being able to see products in real life is definitely one of the biggest barriers to purchase eCommerce brands have to overcome. Good quality and varied images that give your customers a full view of what they're buying will give them more confidence in their buying decisions. As a result, conversion rates will increase, and return rates will reduce as there'll be no nasty surprises on delivery.
Image and video can also massively contribute towards a healthy SEO strategy. Using alt-tags with targeted keywords will ensure your products get in front of the right people at the right time. Video is also a great way of keeping your customers on your product page, which is another important ranking factor. User-generated content will also boost your SEO efforts and will create a stronger bond between your brand and your customers.
Overall, Digital Asset Management systems will give you the power to craft amazing online experiences with striking image and video. Whether customers are browsing your brand on eBay, Instagram, or your eCommerce site, you can ensure brand consistency across all channels. Leverage your digital assets to tell your story and let your personality shine to create unrivaled online experiences.