Brexit – the great British break-up indeed! We know the story all too well and it's likely the 23rd of June 2016 will be remembered by our generation for years to come. Since 52% of Brits voted to split from the EU, businesses have grappled with continued uncertainty, and a global pandemic thrown in there just to add an extra dimension to things.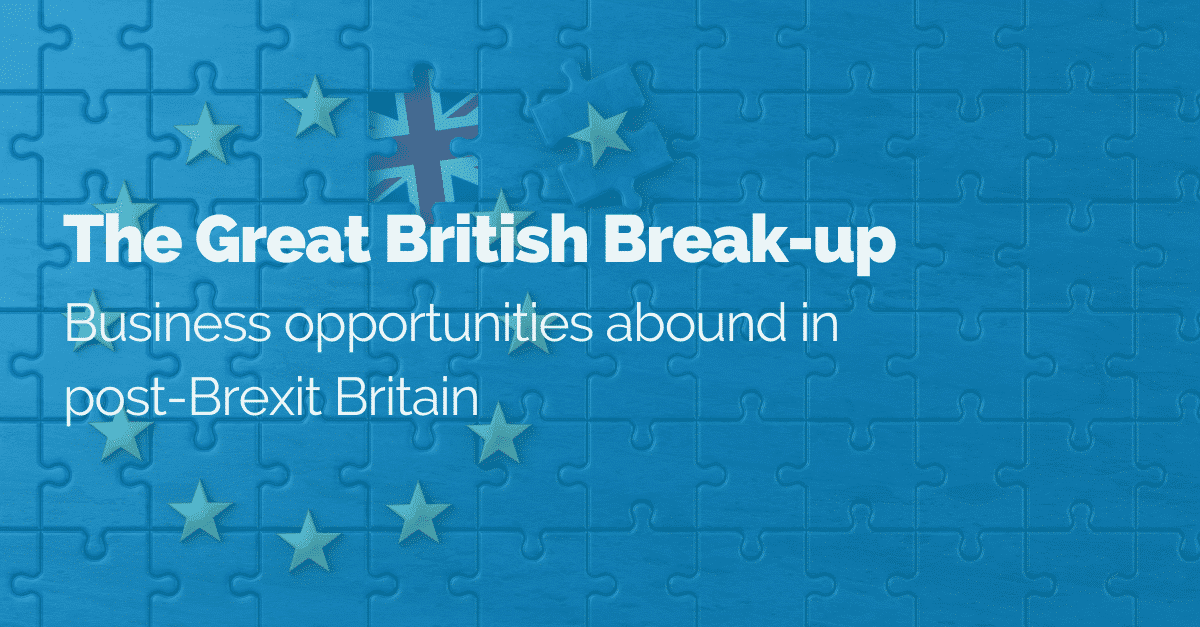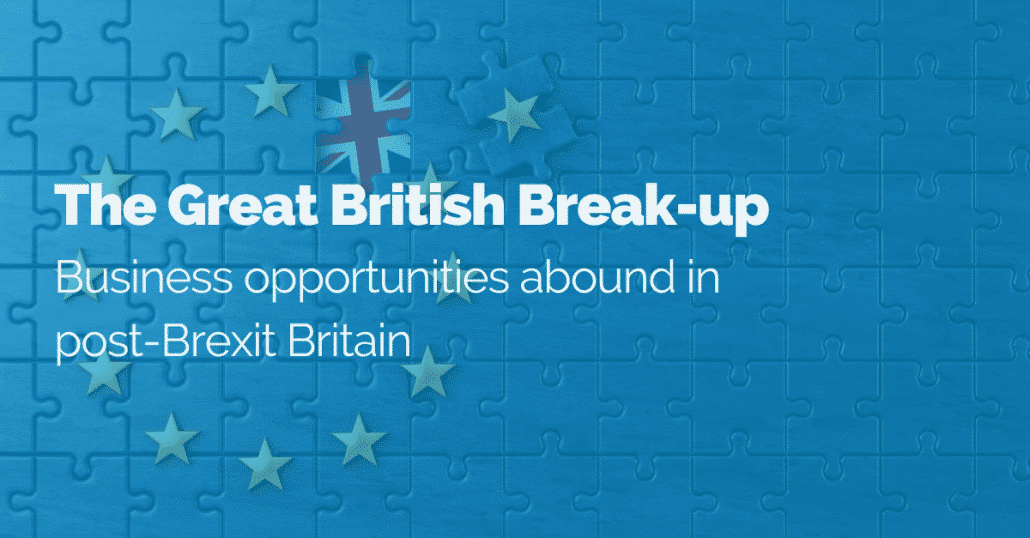 Brexit is an end of an era is very much like a break-up in the traditional sense of the word. Ending a relationship is never an easy process and, like Britain at the moment, there are certain steps that need to be taken in order to move forward and start building new relationships. Though one door has closed, others have opened and there are plenty more business opportunities in the sea (or channel should we say)!
In this blog, we're going to outline the main considerations for all eCommerce businesses, as well as the opportunities to be had in this post-Brexit Britain.
What Came After the Divorce Date?
Since the divorce date on the eve of the New Year, all UK imports and exports have been subject to new regulations, customs and duties. This means all businesses had to ensure they had the correct documentation and processes in the place to ensure they could continue to trade. There were three main factors that came into play at the start of the year which were the primary areas of consideration for eCommerce businesses:
Slowed delivery times: We saw huge delays caused by COVID in 2020 and, it was predicted that these would likely continue into the New Year as businesses adapted to the new rules and regulations. This saw supply chains struggling to keep up with new demands in terms of new checks, procedures and customs clearances.
The different choices around EU VAT and customs: For eCommerce businesses trading with the EU, there were four main options in terms of who would be responsible for paying the import VAT:
Make EU customers the importer of the record,
You clear the goods into the EU at sale,
Your EU customer clears but you pay the import VAT and
Hold cleared goods somewhere in the EU. In a recent Customer Spotlight, we heard about how JD Sports have done this to ensure they can continue to serve their EU customers with the same levels of speed and efficiency.
It's also important to note that, in order to move goods between the UK and other countries, you need an EORI number to avoid increased delays and costs. A work around for this could be to consider dropshipping. This means you don't have to handle the products at all: When an order is placed, you purchase the products from a third-party who then ships it directly to your customer.  Each of the options above have different implications in terms of the customer experience you're providing, so going with the right one for your business is crucial.
As shown in the graph below, there has been a marked increase in the value of the Pound against the Euro so, UK businesses can't price as competitively as their EU counterparts. This means they're faced with the challenge of persuading EU customers that their products are still worth buying. This could be particularly testing, especially when you factor in the likelihood of increased delivery lead times, as well as potential restrictions in terms of product availability.


New Opportunities to Be Had
In this post-Brexit Britain, UK eCommerce businesses have the opportunity to embrace the new rules and regulations to their benefit. As previously mentioned, there are differences in how UK eCommerce businesses ship to the EU, and provided you are VAT registered in the countries you operate in and sell to, things should be running relatively smoothly.
It is, however, important to note that this will only apply until 1st July 2021, after which one-stop-shop rules will come into force.
The biggest benefit that businesses were expecting as a result of leaving the EU were expanded opportunities to trade more freely on a global scale. Up until the UK left the EU, the UK was subject to the same rules as our European counterparts. With the new set-up, UK businesses have the scope to fundamentally re-shape the UK economy and open up trade opportunities with new markets like the US and China. It also means we can tap into new and emerging markets such as Asia and Latin America, which both saw huge growth in eCommerce activity in 2020.
International Expansion Made Easy with Pimberly
If international expansion has been on your mind, whether that's into a single country or you're striving for global eCommerce domination, this is made significantly easier with a powerful PIM to support your growth aspirations. There are plenty of features to look out for that enable you to easily expand, all whilst providing your customers with online experiences they'll love.
Localisation
Making sure you're providing all product information in the different languages for the countries you serve is crucial. Your customers should be able to choose the language they view product descriptions in, and you can easily translate and store all your product data within a leading PIM platform. Even if you're expanding a product range, this doesn't have to be an onerous task as you can run bulk updates to ensure all changes are reflected across all your channels, in the all the different languages you require.
New Product Data Requirements
To avoid having your products held up at customs, you need to make sure your product descriptions are clear, specific and leave no ambiguity as to what it is you're sending. There are also new requirements in terms of product markings and, if you're selling products to the EU, you must be able to demonstrate that you comply with health, safety, and environmental protection standards.
This extra layer of granular detail, which previously wasn't required, highlights the importance of streamlining product information management processes. As the UK and EU regulations diverge, it's highly likely that there will be a need to capture even more product data to ensure you remain compliant. As mentioned above, this process can be easily managed with bulk updates within the Pimberly platform, and workflows to ensure your product descriptions meet all the necessary requirements.
Pricing & Payment Preferences
As well as being able to store all product descriptions in different languages, you can also store all of your pricing in different currencies which will be updated in real-time if you take advantage of flexible API connectors. It's also important to think of having a variety of payment methods as this can hugely influence your customers' buying decision and there will be different availability and preferences from country to country.
Easily Expand Across New channels
When operating across different geographies, you'll be dealing with an increased amount of diverse market trends. Channels and marketplaces will perform differently depending on which country you're serving, Being able to make informed decisions on which channels to capitalise on to increase your online performance will be key, and is easily achievable with a powerful PIM.
Meet the specific requirements of each channel by using scoping to determine the specific attributes you want to publish to each channel, as well as using workflows to set up new channels and sell more products to a larger audience.
Dealing with the Great British Break-Up
Any new beginning can seem daunting. Like with any break-up, if you have the right support in place, a fresh start can be just the thing you need to truly move forward and embrace new beginnings and new relationships.
Things won't necessarily be the same but, we all mastered the art of adapting to a new normal last year. This year will likely be a similar scenario, albeit on the trade front and there are things to look forward to, new business opportunities to be had, and new relationships that will flourish.
To learn more about how Pimberly can help you achieve global eCommerce domination, take a quick look at this video