That's it -we're back in business! Bouncing back to the 'new normal' has been long-awaited. We saw some really positive figures that definitely show a bright light at the end of the tunnel. Compared to this time last year, footfall across UK shopping destinations is up by a whopping 505.1%. Retailers and consumers alike were ready and raring to go.
Non-essential retailers have been super agile and innovative during the pandemic. Now lockdown has been lifted, there's a big appetite for everyone to get back to operating 'business as usual'. The way we do things, what we need and how we behave have changed over the past year. But, as we always say – with change, comes new opportunity. For the retail industry, this couldn't be more apt!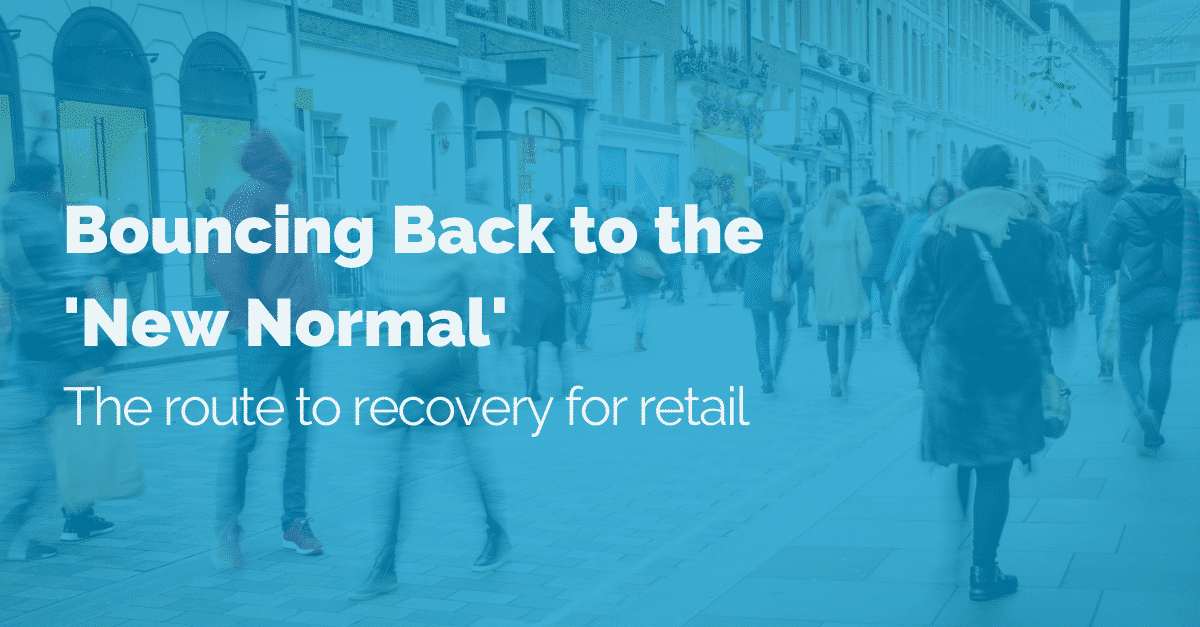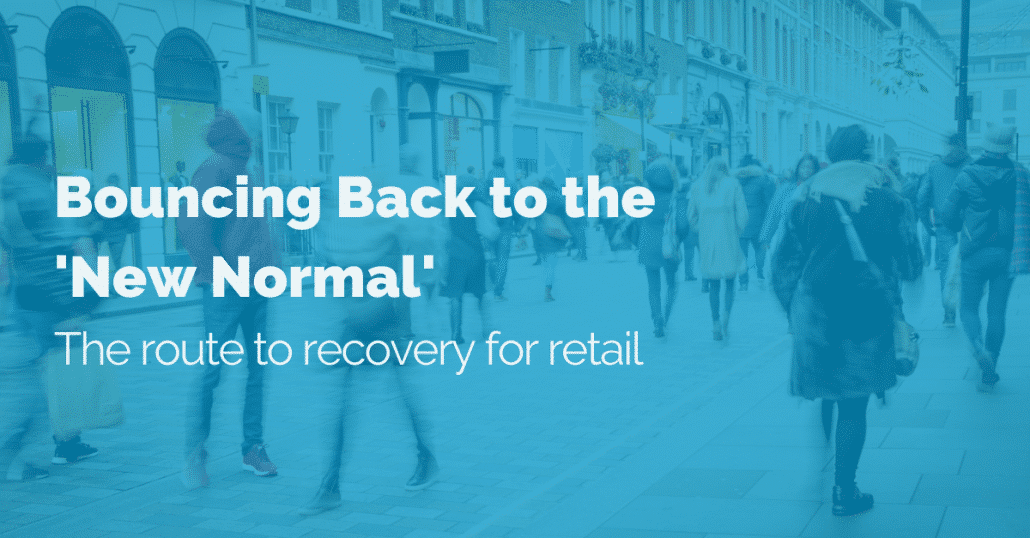 What does the 'new normal' look like?
We'll see shops open until 10.00 pm, the reasons for which are twofold. This gives non-essential retailers more scope for trading, and it also gives consumers the opportunity to avoid peak times. There have also been calls to adopt a 'shop out to help out' scheme. Like the 'eat out to help out' scheme, it would form an incentive for shoppers to hit the high streets.
Over the past year, a key focal point for non-essential retailers has been keeping store space profitable. On this front, we've seen so much innovation and some really cool new ideas on how this can be achieved.
There's been a big upsurge in in-store coffee franchises. It's a great initiative – shop 'till you drop then grab a coffee. Ideal! There have also been reports of Zara turning some of its stores into distribution centres. Our customer JD Sports also went down this route, using in-store stock to fulfil online orders.
Going forward, we're likely to see department stores converging into destinations. The high street will become a place where consumers can go for a proper 'day out'. By focusing on the experiential side of things, non-essential retailers have so much scope to re-imagine the customer experience. Our customers recognized this, and technology played an important role in helping them achieve this.
The 'new normal' of the customer experience
The shopping experience needs to be safe, but it also needs to be just that – an experience. Our customers are great – we love them. They create some pretty amazing customer experiences, with safety, creativity and innovation at the forefront and they've all embraced the 'new normal'.
Ellis Brigham
The Brits are well-known for their great respect for the good old queue. With non-essential retail back on the rise, the queue is also following suit. The COVID queue is something our customer Ellis Brigham cottoned on to. A long waiting experience can spoil a great in-store experience.
There's a really nifty piece of technology Ellis Brigham has started using to make sure this is never the case in its stores. It is making use of Qudini's virtual queuing and appointment booking software.
This gives customers the ability to join a queue from their phone, book service appointments or book a slot in-store. It's a great use of technology that gives customers the reassurance of a safe and well organised in-store visit.
A survey run by Qudini showed that consumers feel more comfortable visiting stores using this type of solution. It's also reported that customers would be more likely to make in-store and online purchases. Great!
JD Sports
We recently published a spotlight with JD Sports, the one and only undisputed king of trainers. It sustained record profitability and was able to match 2019 sales thanks to online activity. On top of this, staff have also been really busy getting the in-store experience down to a tee.
Understandably, safety has been a massive consideration. In its Manchester Trafford Centre store, a 'Trainer Lift' has been installed. Get your trainers delivered to you, in your size and pay there and then. With minimal contact and total ease, customers can feel safe while shopping in-store.
Monsoon Accessorize
Another customer embracing all things new is Monsoon. A boutique store concept in London has been launched, which is the first of 30 set to open across the country and Northern Ireland. The store has been inspired by its rich heritage and close links with India to create something new and exciting.
The store has been designed as a "renaissance" of Monsoon, to mimic its first-ever store which opened at Beauchamp Place in Knightsbridge in the 1970s. It has also been designed to better integrate online and offline channels, with clothing displayed with QR codes, for example.
Colour will be plentiful, and the sustainable Artisan Studio collection will be featured, alongside guest capsule range from womenswear label East. Another interesting point to note is that 10% of the first months' profit will go towards supporting people from disadvantaged communities across Asia. This is definitely the 'something a little different' customers are craving!
The Importance of an Omnichannel Marketing Strategy
There are distinct differences between omnichannel and multichannel. Multichannel is where brands use different channels and platforms to communicate different messages. Omnichannel unifies all channels and platforms to communicate and reinforce one message.
By having consistent messaging across all channels, you can create a seamless and integrated shopping experience. Whether your customer is in-store, online or on social, the messaging and information will all be the same. Brands that adopt an omnichannel marketing strategy stand to reap the rewards. Now that we're back in business, your omnichannel messaging can also be a great tool for attracting customers in-store.
Customers really value consistent messaging and the personalized approach used in omnichannel marketing. It's been shown that businesses making the most of omnichannel marketing have customers who are more engaged, more loyal and, ultimately, have a higher basket value.
Product Data and the Omnichannel Marketing Strategy
Product data plays a really important role in the customer experience. Whether they're buying online or in-store, you need to make sure they have all the information they need to have full confidence in their buying decision.
A good omnichannel strategy will mean customers can check product information when they're shopping in-store. If you have accurate product data, and high-quality digital assets that mirror your in-store offering, your customers will have that extra layer of confidence. This could be the difference between them making a purchase or deciding against it if the product information isn't up to scratch.
When it comes to your omnichannel marketing strategy, consistency is key. You need to ensure each of your channels is echoing the same messaging as the one you're communicating in-store. The more channels you have, the more time and effort you need to spend distributing the data. This is where powerful PIM software helps to streamline the entire product data management process.
Choose what information is distributed to your channels with scoping features. The channel configurator also intelligently and automatically re-sizes, renames and configures all your data and digital assets in line with the specific requirements of the channels you're distributing to.
Save huge amounts of time by reducing manual tasks, meaning you can focus on making your product data work for you off and online. Create a fully integrated and seamless experience for your customers that will keep them coming back. Wherever your customers are, make sure they can access rich, accurate and appealing product information.
We may be getting used to the 'new normal', but let's take hold of the opportunities this new way of living is offering up!
Read more on how your product data is an integral part of any omnichannel marketing strategy