At Pimberly, we don't just maintain the status quo of what PIM implementation should look like. We like to think we've gone one better, focusing on pain points commonly encountered by manufacturers, distributors and retailers, and providing a flexible solution to give you the best results at every stage.
When looking for a PIM system, we know that distributors, retailers and manufacturers look for a system that will help address pain points, realise opportunities and ultimately achieve ROI quicker. At Pimberly, we've got this covered.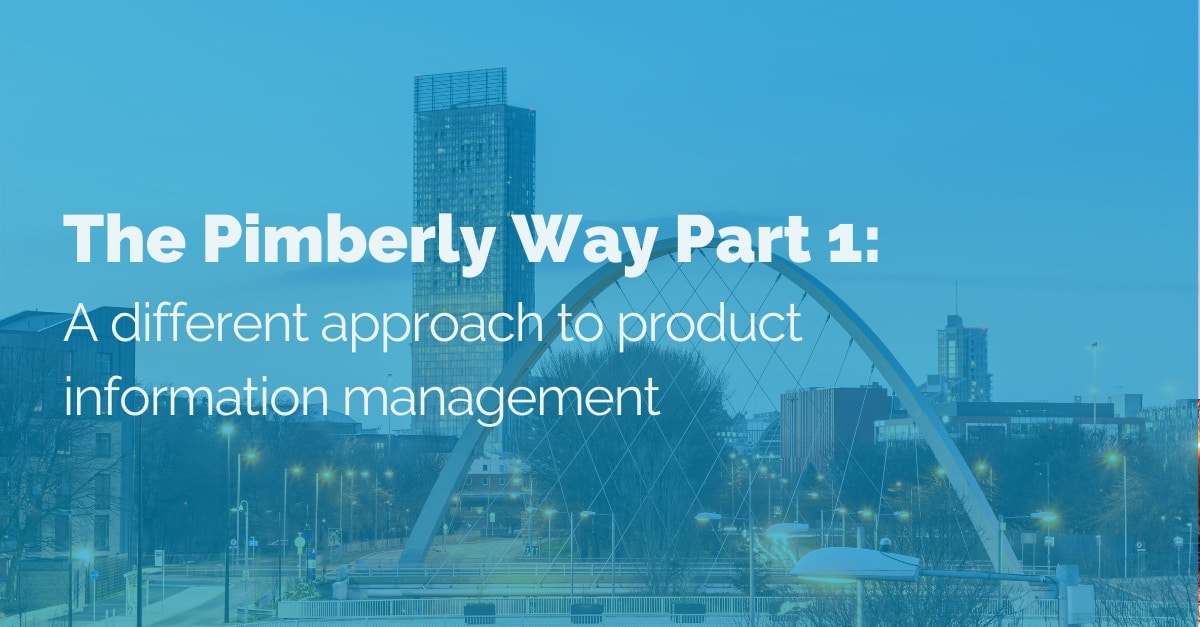 We can offer:
An agile system that will enrich and enhance your workflow.
A flexible, layered approach to implementation that is scalable with your business.
Tried and tested technology, with existing customer's reporting a fivefold increase in productivity and onboarding products.
A modern PIM system, reimagined to meet rapidly changing business requirements.
Challenges of Rolling out PIM
If you're considering implementing PIM, the first thing to think about is how you will measure return on investment:  What are your objectives and what painpoints would you like to overcome? Moreover, what opportunities would you like to realise such as expanding into foreign markets, extending your product catalogue or improving speed to market?
Business change – Implementing a new PIM system causes a big change in your business and affects many different people, from your buyers to visual merchandisers to photographers. No matter how great the new system is (and we think we've got a pretty great system), there will always be some resistance to change.
Data cleansing – If you don't fix any inconsistencies in your data (for example, ''black' products labeled as ''BLK', 'BLACK'' etc.) before loading them into your new PIM system, you can't switch this validation on as your existing products will break the rules set out. And without the validation, you'll continue to see the same issues with new products you onboard.
The "big bang" approach – Many PIM systems go with what is called the big bang approach, spending several months planning and designing a system and then implementing it all at once. This would be great, if you could guarantee that every element of the system is going to work perfectly, for all areas of your business, first time. Unfortunately, this is often not the case, and we aren't afraid to acknowledge that. We know that you don't want to spend six months building and three months implementing, just to end up with a system riddled with issues you then need to spend more time resolving.
The Benefits of Our Approach
Our approach to implementation has been crafted to address the challenges of onboarding a new PIM system, making the rollout of Pimberly as hassle-free as possible, and allowing you to get up and running in a short space of time.
Because Pimberly takes a layered approach, building up over time, we can review and adjust the system as we go along. It's far easier to spot issues in smaller batches of data than in your business's entire portfolio, and once we have solved the problem we can move forward with what we've learned. Your rollout will become quicker as we move through the business areas, as we realise challenges and implement solutions.
As the rollout is incremental, we can also use parts of the business to demonstrate to the rest of your teams how hassle-free the new system is to get up and running with. Any team members dubious about a new system to get to grips with can see for themselves the ease of implementation and the consequential benefits, within their own work environment.
As well as incrementally rolling out Pimberly to ensure we don't miss any snags, we can also offer a test drive with your own data, so you can see for yourself how your business will specifically benefit from our PIM system.
We tailor each and every demo to suit your specific needs. Book your today to see Pimberly in action.