Third-party logistics and international next-day shipping are making global eCommerce operations more accessible than ever. So, it's no wonder Forrester is predicting that cross-border eCommerce sales are will increase by around 20% in 2022. This percentage relates to the total of all eCommerce sales.
To add to that, one in two global consumers now purchase cross-border. So, there's clearly a huge opportunity for any business selling online to broaden its horizons and reap the benefits of international expansion. The rise of online marketplaces has unlocked new opportunities for retailers, manufacturers, and distributors looking to expand on a global scale.
Now, it's much easier for businesses to interact with consumers overseas with technologies like AI-powered chatbots that can answer endless queries all hours of the day. This breakdown of physical and digital barriers is one of many examples of how technology fuels successful international expansion strategies.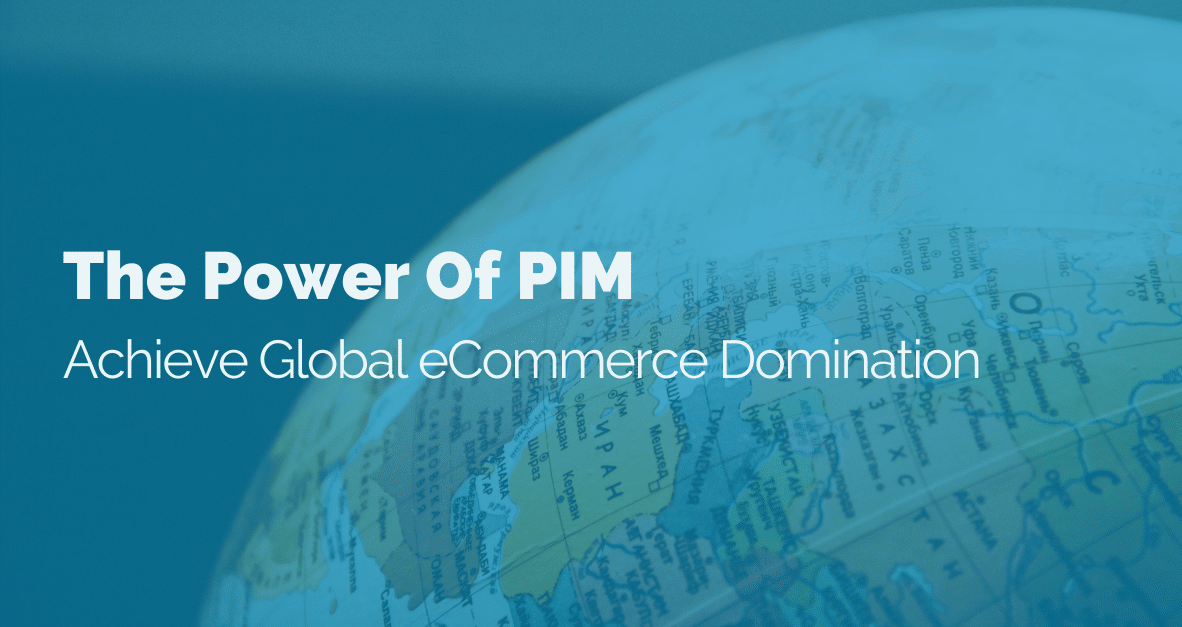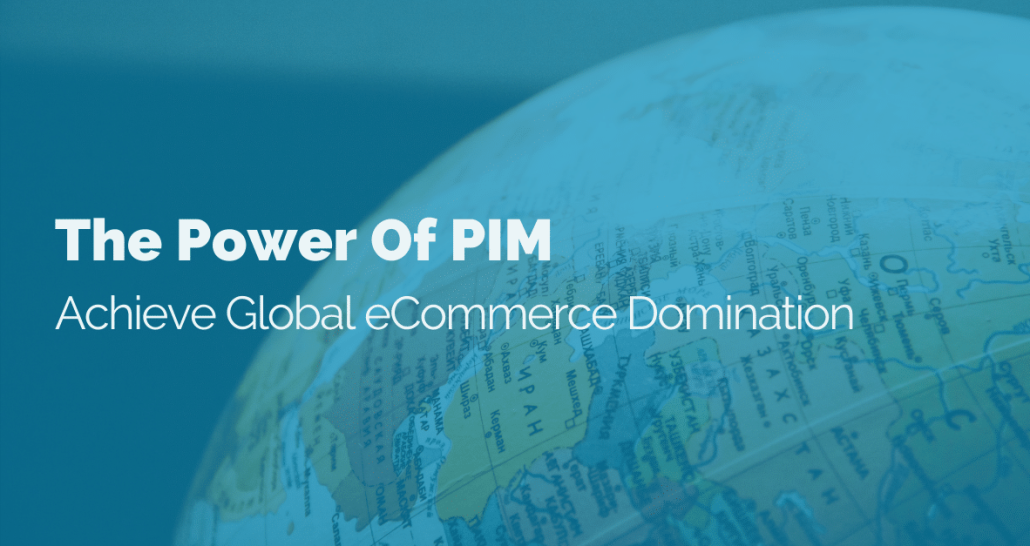 If you're looking to take your online store global, read on for some of the important things to consider:
Essential considerations for global eCommerce
Language:
Shopify reports that 65% of consumers prefer to see product content in their own language. This will encompass things product descriptions, delivery details, and – where applicable – sizing information. Moreover, 40% of consumers simply won't buy from a site that isn't in their language. When consumers understand your product information, you'll improve the overall customer experience. And, you'll likely have fewer product returns if customers know and understand what to expect upon delivery.
Payment options:
Online payment methods massively affect buying decisions. Around one in two consumers say they'd abandon shopping carts if their preferred payment method isn't available. Therefore, you need to think about how payment options differ from country to country. Shopify highlights that credit cards and PayPal are the two most popular payment methods in North America. But in places like India and Eastern Europe, it's often cash on delivery.
Check out our blog on some of the emerging payment methods you can consider
National holidays:
Creating eCommerce campaigns for national holidays is a brilliant opportunity to boost international sales. For instance, you could promote a sale for Golden Week in China on your Chinese eCommerce store. Alternatively, you could focus on promoting sweet treats in Europe and the US when Halloween is approaching.
Stop the culture clash:
Being aware of local culture is an essential part of successful global expansion. Every country has its own set of traditions and it's vital that brands tailor their products to the culture. An English retailer selling products in the US should use American spelling like 'color' instead of 'color'. Also, you can take it one step further and tailor your product descriptions and digital assets depending on use case, location, and ethnicity.
Meeting data regulations:
Product data regulations differ from country to country. Regulations to be aware of include product code, units of measurement, material, and ingredients. All these factors affect whether a product is eligible for import and export. In other words, meeting product data legislation ensures you can sell your products cross-borders.
The key to global expansion: Localized product data
To build a foundation for international eCommerce, you should examine the quality of your product data. More specifically, you need to focus on localizing product data. In other words, translated product information that meets the needs of consumers in different locations.
So, what kind of product data needs to be localized?
Product descriptions: Translate product descriptions and make sure the language is relevant to the country e.g. using correct colloquial terms.
Pricing: The majority of consumers want to make online purchases with their own currency. Make products available in the local currency, and make it easy for consumers to buy your products.
Measurements: Change sizing and units of measurements. For example, convert meters and centimeters to yards and feet for US markets and vice versa. Accurate measurements instill more confidence in your customers, making them more likely to convert.
Digital assets: Digital assets should be tailored to appeal to different markets and demographics. A fashion retailer could choose to sell a scarf in the UK and Abu Dhabi. For the UK store, a high-quality image of a model wearing a scarf and a dress might be used. Whereas in Abu Dhabi, a photo of a model wearing a scarf with long-sleeved clothes might be used to comply with the culture.
Keywords: Localizing product keywords is important from an SEO perspective. Search terms and volumes will differ from country to country, so you need to stay relevant regardless of where you're based.
Image alt text: As well as from an SEO perspective, you also need to ensure alt-tags include the right keywords so customers know what they're looking at.
To guarantee amazing product experiences (and conversion rates), you need to localize all data for each of your products. As you enter new geographies, you'll be dealing with extra complexities and larger volumes of localized product data. This might feel daunting, but it doesn't have to be! Enter PIM.
How does PIM help with localization?
A golden record of localized product data
Gathering and translating product data manually is a huge task. It might be stored across various disparate systems making it difficult to find. Product Information Management (PIM) removes the stress of manual processes and provides a central hub for all translated product data. As a result, you save loads of time and you can easily find all translated product data.
PIM makes it easy to create consistency across all sales as you always have full visibility of all product data. In addition, scoping capabilities enable you to meet the different product data requirements of each of your sales channels. So when you're expanding internationally, you can provide customers with the best product experiences, regardless of where they are.
Here's a handy infographic on what Product Information Management is
Channel management
Selling products cross-border means branching out into new sales channels and online marketplaces. It's about being aware of the kind of eCommerce channels that audiences are shopping on in different countries. As an example, Alibaba is a popular channel for Chinese consumers, with a whopping 693 million active users. 
PIM makes it super easy to create new sales channels and distribute products to different marketplaces. Whether you want to sell through Amazon or an app like Aliexpress, setting up and managing multiple channels is easy.
Every channel and marketplace will have different requirements e.g. B2C and B2B marketplaces. A B2C audience makes emotion-driven purchases, while B2B consumers tend to buy on behalf of a business and value information. PIM ensures the right data is pushed to the right channel in the correct format.
Increasing international revenue
Successful global eCommerce involves understanding the buying preferences of consumers in different countries. If you get this right, you'll likely see an increase in your international sales. And this is where PIM comes in. With PIM, you can create descriptions that feature local terms and spelling so they're always relevant to all your customers. You can also localize product pricing to ensure customers can pay in their preferred currencies.
Digital assets play an important role in driving more sales as they create engaging and immersive buying experiences. Digital Asset Management (DAM) enables companies to quickly access media files and incorporate them into localized product pages. As an example, a size chart that caters to a US audience will display tailored measurements.
Reducing product return rates and costs
Cross-border eCommerce product returns are extremely costly to deal with. Not to mention, it often leaves customers feeling frustrated and disappointed. As such, you need to ensure delivery and returns details are made clear early on in the buyer journey. A good place to include them is on your product page, and all the language variations can be stored and managed within your PIM.
Accurate product information lowers the risk of product returns by giving customers complete confidence in their buying decisions. With PIM, companies have greater visibility of product data, which enables them to ensure completeness and accuracy. This is easily achieved with workflows and product lifecycles. When there is missing data, notifications will be sent to the relevant team members, meaning products will never be published with missing information.
Find out more about reducing product return rates with PIM
Meeting data regulations
To increase global revenue, it's imperative to meet local legislation in order to sell products cross-borders. Accurate product data will mean you can comply with the various regulations of the different countries you're selling to. Often, you'll also need in-depth product information for customs when importing and exporting products.
Localize your product data with Pimberly
With more people than ever buying cross-border, global eCommerce has become a necessity for brands. It provides a golden opportunity for any business selling online to build awareness and maximize sales in new territories.
Localized product data is at the center of a successful global eCommerce strategy. No matter where your customers are, high-quality product information removes uncertainty and helps them make informed buying decisions.
PIM provides the means to transform product data to meet the requirements of multiple countries and marketplaces. It's an invaluable tool that will put you on the path towards global eCommerce domination. Overall, an intuitive and versatile PIM platform, Pimberly makes it incredibly easy to localize product data.