Despite the re-opening of physical stores, a lot of consumers are sticking to their online shopping habits. With that in mind, now seems the perfect time to say hello to the future of online payment methods.
With digital commerce on the upward trend, nailing the payment experience should be front of mind for all online businesses. Getting your customers to the checkout point of the buyer journey is obviously the end goal. Making sure you're not losing them when they've got there is an exercise in itself. The payment methods you have on offer will hugely influence your customers' final decision.
Around 50% of consumers will abandon their carts if their preferred payment option isn't available. This is why it's so important to offer a range of online payment methods to cater to the different needs and requirements of your customers. Regardless of whether you serve B2B, B2C, or D2C customers, make sure you're offering a seamless checkout process. For it to be a seamless process, it needs to involve as few steps as possible.
In this blog, we're going to take a look at some of the emerging online payment methods that are taking the market by storm.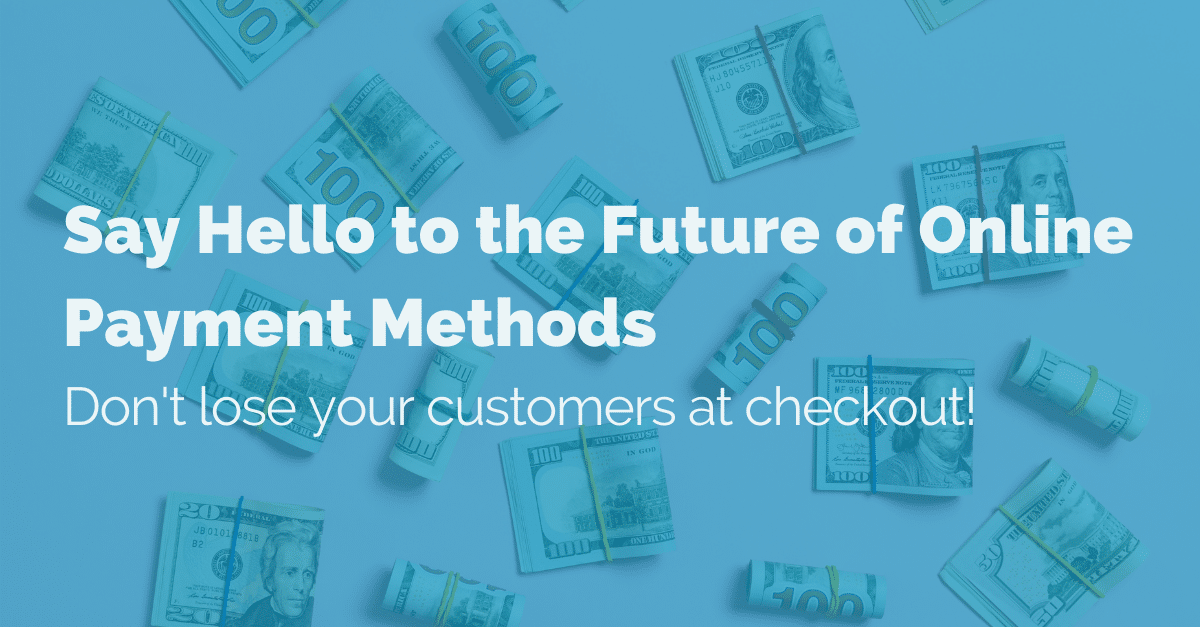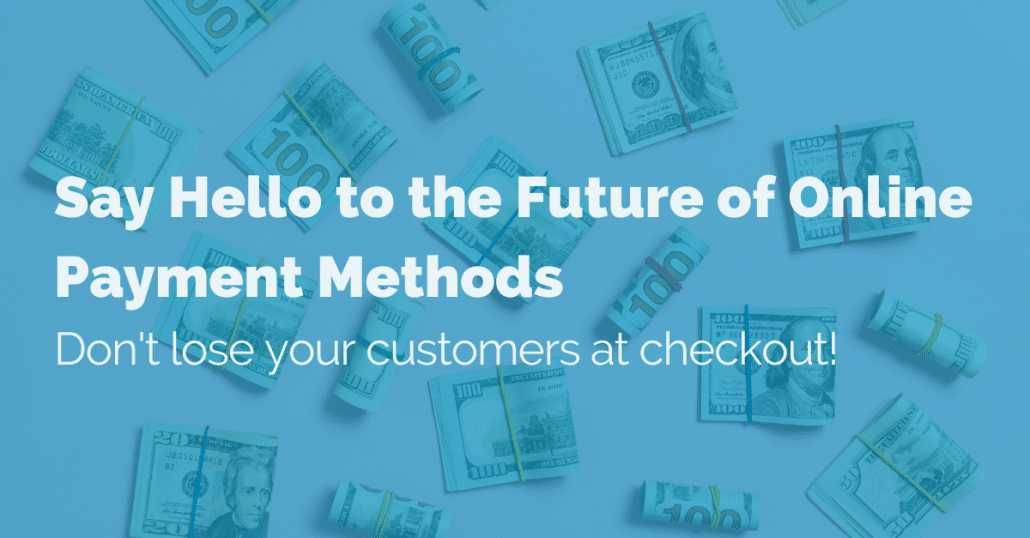 The Future of Online Payment Methods
The range of payment methods you provide can play a key role in setting you apart from the competition. eCommerce platforms host a wide variety of payment systems, so take advantage and make sure you're offering exceptional customer service.  Here are the ones to look out for:
BNPL (buy now, pay later)
The buy now, pay later trend can almost be considered as a marketing tool, not just a payment method. Understandably, it's massively popular and can help you reach new customers. Payments made with BNPL are set to reach $1tr by 2026 so, if you're not offering it at checkout, you may want to reconsider.
There are many advantages for businesses and buyers alike. Customers can buy higher-priced, better-quality products that are built to last without being hit in the pocket right away. The "try before you buy" aspect is also really appealing to customers, and it'll help reduce return rates.
Our customer, Ellis Brigham, has been using Klarna to open up new avenues in terms of its customer base. There's been a surge of millennials shopping with them, which is a new demographic. Because they have a lower disposable income, being able to spread payments over a period of time is much more practical.
This goes to show that BNPL payment methods can be a huge driver for growth. You can attract a wider audience, achieve higher basket values and better conversion rates by giving customers more flexibility.
Buy now, pay later methods also represent a massive opportunity for B2B businesses. With the B2B eCommerce payment market reaching $4tr, it's time to start transitioning from old to new.
Because business buyers are often spending larger amounts, there'll be a bigger need to spread payments. They also want the same sort of payment service they'd receive as a consumer. One that's easy, seamless, and straightforward.
Digital currencies
Digital currencies have been causing a racket in the online payment arena for quite some time now. Cryptocurrencies are racing ahead, seemingly undeterred by the recent crypto crash. Younger demographics are mainly driving the investment mania in digital currencies. With that in mind, it's likely they'd appreciate having this as an option to complete purchases.
While there was a lot of stigma surrounding the aspiring global currency, a lot of businesses are embracing it. From small local restaurants to large multinational B2B traders, they're accepting cryptocurrencies as a legitimate source of funds.
The rising popularity led Shopify to take the leap towards enabling its customers to accept multiple cryptocurrencies via their platform. Coinbase Commerce has built plugins for other major eCommerce platforms too, so this is clearly a trend that's set to continue.
The advantages of accepting cryptocurrencies are vast. The transaction is completed quickly, the processing fees are low, and you can accept payments from all over the world. On top of this, you won't have to deal with any chargebacks either.
It's important to note that the value does fluctuate as it's not tied to any tangible assets, but it remains a viable option if you're looking to broaden your payment horizon.
eWallets
Over half of all eCommerce transactions take place on mobile these days, which is unsurprising given the amount of time we spend on our phones. In 2020, around 1 billion consumers are said to have made purchases with mobile payment apps.
Services like Amazon Pay, Apple Pay, eBay Managed Payments, and Google Pay are all massively popular. By 2024, eWallet payments are set to account for 51.7% of total worldwide eCommerce transactions.
Their popularity is unsurprising given how easy it makes checkout. Native in-app payment processing means customers don't have to jump from one site to another. This makes for a slick and easy online experience, especially with biometric verifications which enable you to complete a purchase without having to enter any details whatsoever.
Cart abandonment on mobile stands to be one of the biggest issues you'll need to overcome. Customers are using a smaller screen, so the process needs to be totally frictionless. If you encourage the use of eWallets, you can see your conversion rates increase threefold. It's also a really secure payment method, so your customers will have total confidence in the transaction.
Dynamic pricing
Dynamic pricing is a great way of maximizing sales. Make small changes to the cost of your products depending on any number of variables you choose to determine. You can do this with PIM by creating API keys to whichever data sources you want to use as a basis for your variables.
For instance, connect your PIM to a weather app and increase the cost of umbrellas when it rains. Alternatively, you can base it on market trends to make sure you're getting your products in front of the right people at the right time.
The advantages of having different payment methods
Every one of your customers is unique, and so are their needs and preferences. Offering a variety of online payment methods means you can extend the reach of your products. Making the shopping experience easy is also a great way to keep customers coming back. Remember, if a customer's been on your website and previously submitted their details, they shouldn't have to do it again. Make sure you have an auto-fill capability, and always offer guest check-out.
Here are some other areas of consideration:
If customers can't use their preferred payment method, they'll often go elsewhere
Use your payment methods as a differentiator from competitors who aren't as forward-thinking
Achieve better online conversion rates and drive more customer loyalty
Lower basket abandon rate and increase higher basket values
Keep buyers coming back and encourage repeat purchases with a seamless and satisfying customer experience.
Find out more about diversifying your eCommerce operations