Reducing cart abandonment is always going to be front of mind for any eCommerce business. After all, there's nothing worse than doing all the hard work to get customers on your site for them to ultimately abandon their purchase. That's why it's such a crucial KPI that many online retailers will monitor closely.  
In March 2021, the maximum cart abandonment rate was 80% for global purchases. Important to note this does vary across industries, however, it is notoriously difficult to convert browsers into buyers.  
Calculating shopping cart abandonment rates
(%)

So, if you had 500 completed transactions and 750 shopping carts initiated, your cart abandonment rate would be 33.33%.
If you find your cart abandonment rate is high, analyze what your customers are doing just before they leave your site. You also need to look at their behavior throughout the buyer journey to identify the potential factors leading to a poor experience.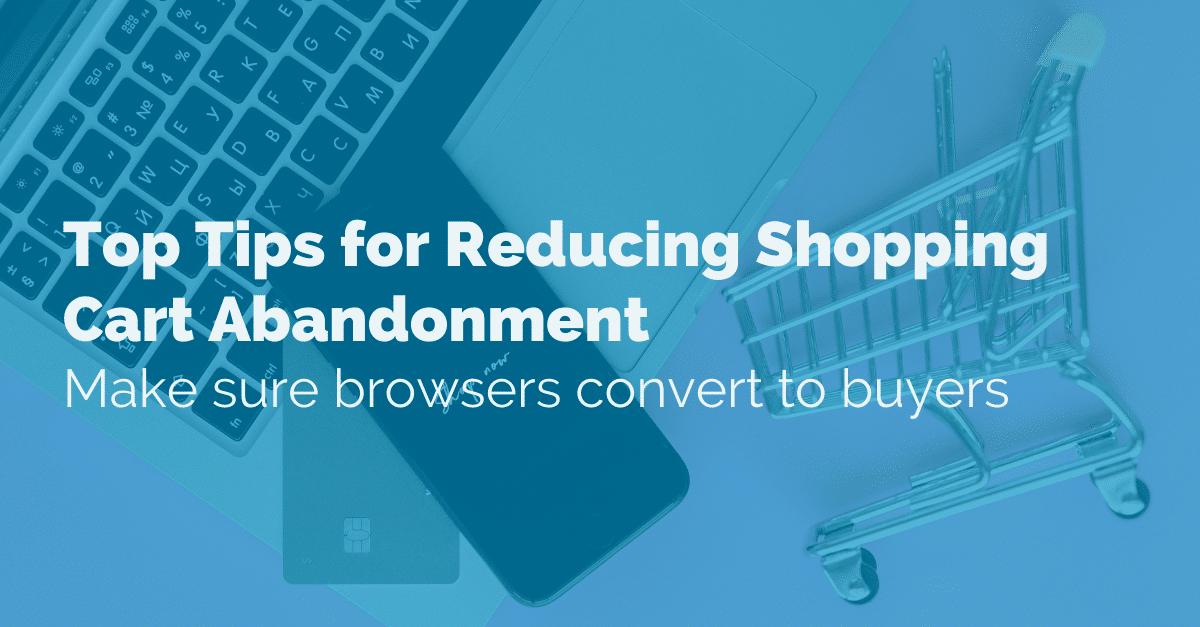 How to reduce shopping cart abandonment rates
Optimizing your eCommerce store should be an ongoing process of making incremental improvements. When you're trying to bring your cart abandonment rates down, you should look at some of the following areas.
Browsing:
Make sure your customers can find what they're looking for within three clicks of arriving on your site. A customer may have initiated a shopping cart, but then if they're unable to find other bits they want to buy, they'll go elsewhere. This is where it's key to have clean data and clear product categories, as well as good navigation.
Lack of trust:
The quality of your product data will ultimately determine the quality of the customer experience. Provide enough detail, and make sure your digital assets are top-quality so customers have a full view of the product and don't lose confidence at the last minute before hitting "buy now".
High delivery costs:
This is always going to be a turn-off. You could consider offering free delivery for orders over a certain amount. Either way, your customers need this information early on in their journey. This way, they won't be put off when they arrive at checkout only to discover high delivery costs.
Price is too high:
Demonstrate to your customers why your products are better than those of your competitors. Focus on the unique features and benefits and outline what customers will gain from buying your product.
Technical problems:
Ensure the solutions you have in place are fit for purpose, even if you're experiencing high volumes of traffic. You should also invest in an SSL certificate to offer extra reassurance to your customers.
Lack of payment options:
Around 50% of people will abandon a purchase if their preferred payment method isn't available. There's an array of options you can offer, ranging from:
Apple Pay
BNPL (Buy Now, Pay Later)
Debit/credit card
Digital currencies
Overall, you need to make sure the process is as quick and simple. Arm your customers with all the product data they need to make a fully informed buying decision.
Some of the things you can do to ensure a good experience from start to finish include:
Letting shoppers create wish lists they can come back to
Being transparent about extra costs, like delivery and returns, right from the start
Enabling quick and easy guest checkout that requires minimal personal details
Make it as easy as possible for shoppers to pay, and offer a variety of payment options
Apply coupons/discounts automatically to prevent customers from going elsewhere for better deals
Make the checkout process as clear and simple as possible, reducing the number of steps and making progress clear
Give varied and flexible delivery options with estimated dates and details of the courier to build trust
Recovery strategies
You need to give your customers another chance to complete their purchases, and there are several strategies you can employ to encourage customers to hit "Buy Now". If you're looking to reduce your cart abandonment rate, consider the following:
Abandoned cart emails:
Email campaigns are one of the most effective ways of acquiring and retaining customers. Send your customers a reminder of what they've left in their carts and offer discounts to urge them to complete the purchase. Alternatively, you can send an email to let them know out-of-stock products have been replenished. Remember, any emails you are sending should be personalized to improve the customer experience. If you send retargeting emails three hours after your customer abandoned their purchase, you can achieve an average of 40% open rates, and 20% click-through rates – so it's definitely worthwhile.
Abandoned cart retargeting:
Retarget customers who've abandoned their purchases with you across different advertising networks. Just like emails, you need to ensure they're personalized so they really resonate with your customer.  You should also be targeting them on as many different sales channels as possible to make sure you get their attention. Remind them they still have items in their cart and offer a deal if they do return to your site.