What is a PIM? I hear you ask. A PIM system is an essential tool that will make your life easier. So, whether you're a Sales and Marketing guru for a leading fashion brand, or a Technical Product Manager for a manufacturer, PIM will drive your eCommerce strategy forward.
The Pimberly Platform (the world's most powerful PIM) enables you to get the most from your product data and makes the entire information management process an absolute dream.
At Pimberly, we help our customers create amazing product experiences. If you're managing multiple product lines across several different sales channels, it can be a difficult process to manage. Therefore, being able to streamline that process is key in enabling you to focus on wider business objectives.
Create a centralised hub for all your product data and digital assets. In other words, this means you can quickly access everything you need. In addition to that, you can facilitate better collaboration across departments. Speed time to market, have complete confidence in the accuracy of your product data and create amazing online experiences your customers will love.
Here's our Infographic that gives an overview of PIM and the brilliant business benefits that come with it!
Download your very own PDF version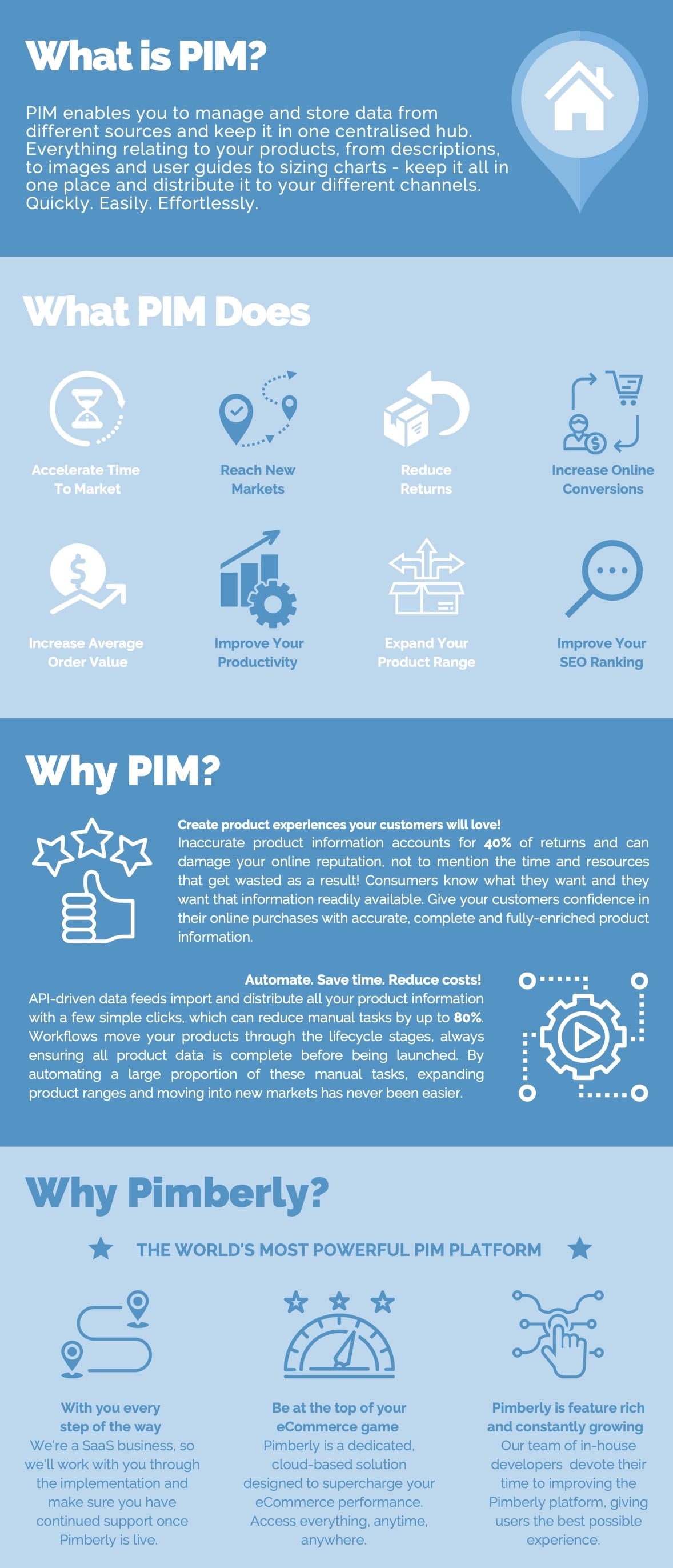 Like what you see? Watch our super quick intro to learn more