Online fashion marketplaces are a great way of boosting online revenues, increasing brand exposure, and clearing inventory. To help you grow your online operations, we've compiled a list of the top ten eCommerce marketplaces for fashion and apparel brands. Firstly, let's have a look at the increasing popularity of online marketplaces:
Two-thirds of online shoppers prefer to shop with brands that have a presence on marketplaces
In 2021, 67% of global online retail sales took place on marketplaces
70% of global consumers say marketplaces are the most convenient way to shop online
The top online marketplaces accounted for 90% of all global marketplace sales
So, marketplaces clearly offer a massive opportunity for online fashion and apparel retailers. Marketplaces are giving brands more control over the front-end presentation, so you can create truly amazing product experiences. As such, you can take advantage of the same elevated merchandising opportunities that are on par with, or superior to, your own eCommerce site. These quality marketplace storefronts enable you to create a new home for brand discovery, interaction, and storytelling.
Read on to find out more about the top fashion marketplaces, or skip ahead with the list below:
The top 10 online fashion marketplaces to sell on
Now, let's get to the good part and dive into the online fashion marketplaces you can sell on and reap the benefits it brings.
1. ASOS
Since its inception in the early noughties, ASOS has been on the discovery path of fashion and apparel marketplace excellence. With over 850 third-party brands, ASOS delivers an extensive choice of product categories to online shoppers.
23 million active customers worldwide, 7.1 million in the UK
85,000 unique products
Shop the look, review, and recommended product features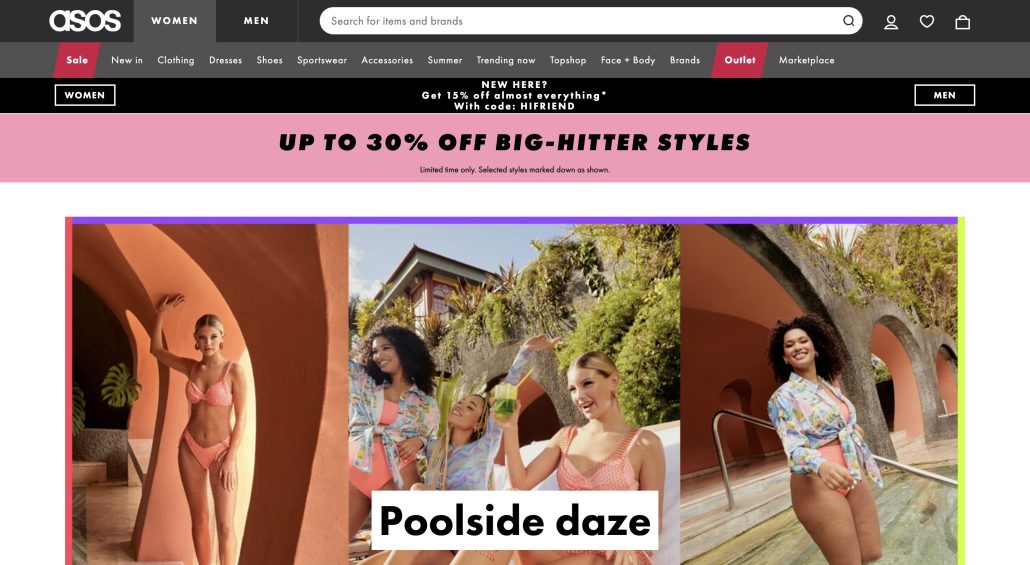 2. Amazon
Although not an exclusive Fashion & Apparel marketplace, selling on Amazon remains an increasingly attractive space for these brands. Its overshadowing presence amongst marketplaces makes it one of the most visited websites in the world. In fact, a quarter of all UK shopping in 20/21 happened on Amazon, and globally the business generated over $469 billion in 2021.
300 million + active users
10th most visited website in the world
Increasing flexibility in terms of brand image control through 'Brand Experience Hubs'
3. Debenhams
A household name for decades, the high street retail giant ceased physical operations in 2021 and closed all physical stores. However, its online operations were acquired by online-only exclusive eTailer, The Boohoo Group. The Debenhams.com website generates over 300 million visitors annually. The integration of brands into the new structure is easy thanks to a Mirakl marketplace build.
Longstanding, and loyal customer base which are familiar with the Debenhams experience
£400 million in online sales generated in the last year
An increasing number of existing and new brands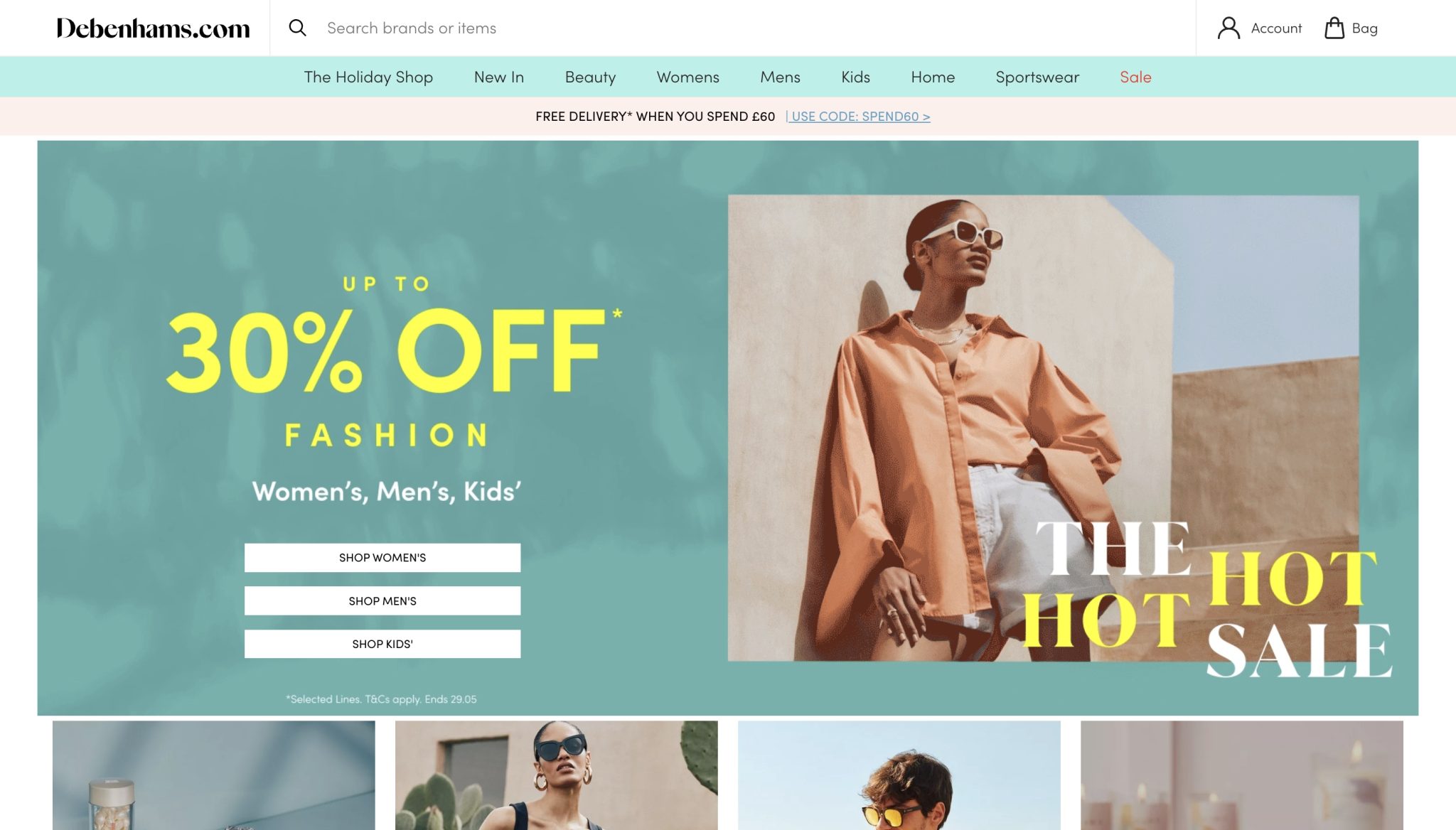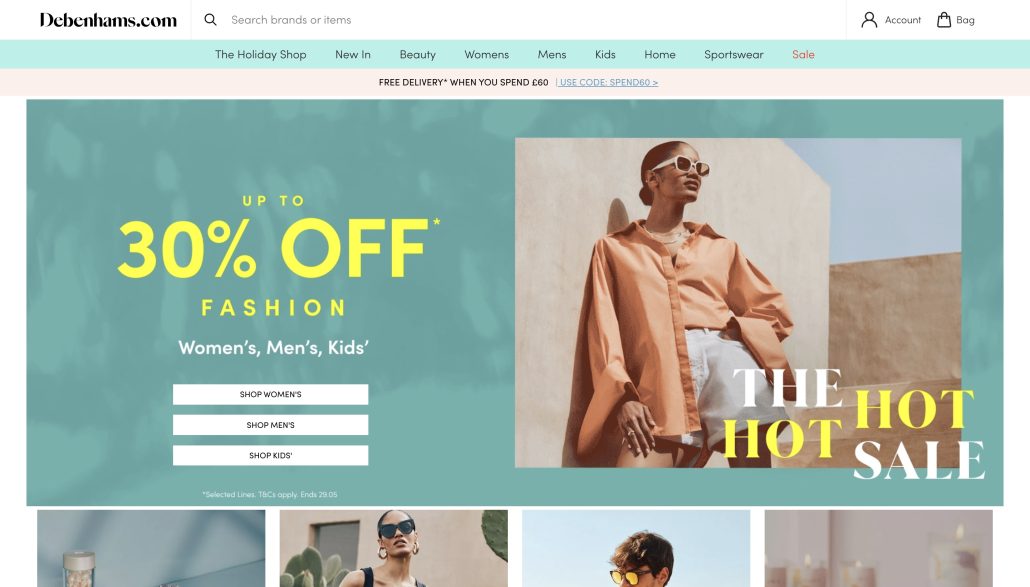 4. Depop
Depop hails itself as 'the fashion marketplace app where the next generation comes to discover unique items.' Its global community 'buys, sells and connects to make fashion more inclusive, diverse and less wasteful.' Originally a buy-and-sell platform, Depop has significantly evolved into a platform that has become much more meaningful, with an increasing volume of brands selling exclusive collections through the platform.
30 million registered users in over 150 countries
32 million items available for sale on Depop
90% of users are under 26 and are drawn to diverse product assortment, sustainability, and social aspects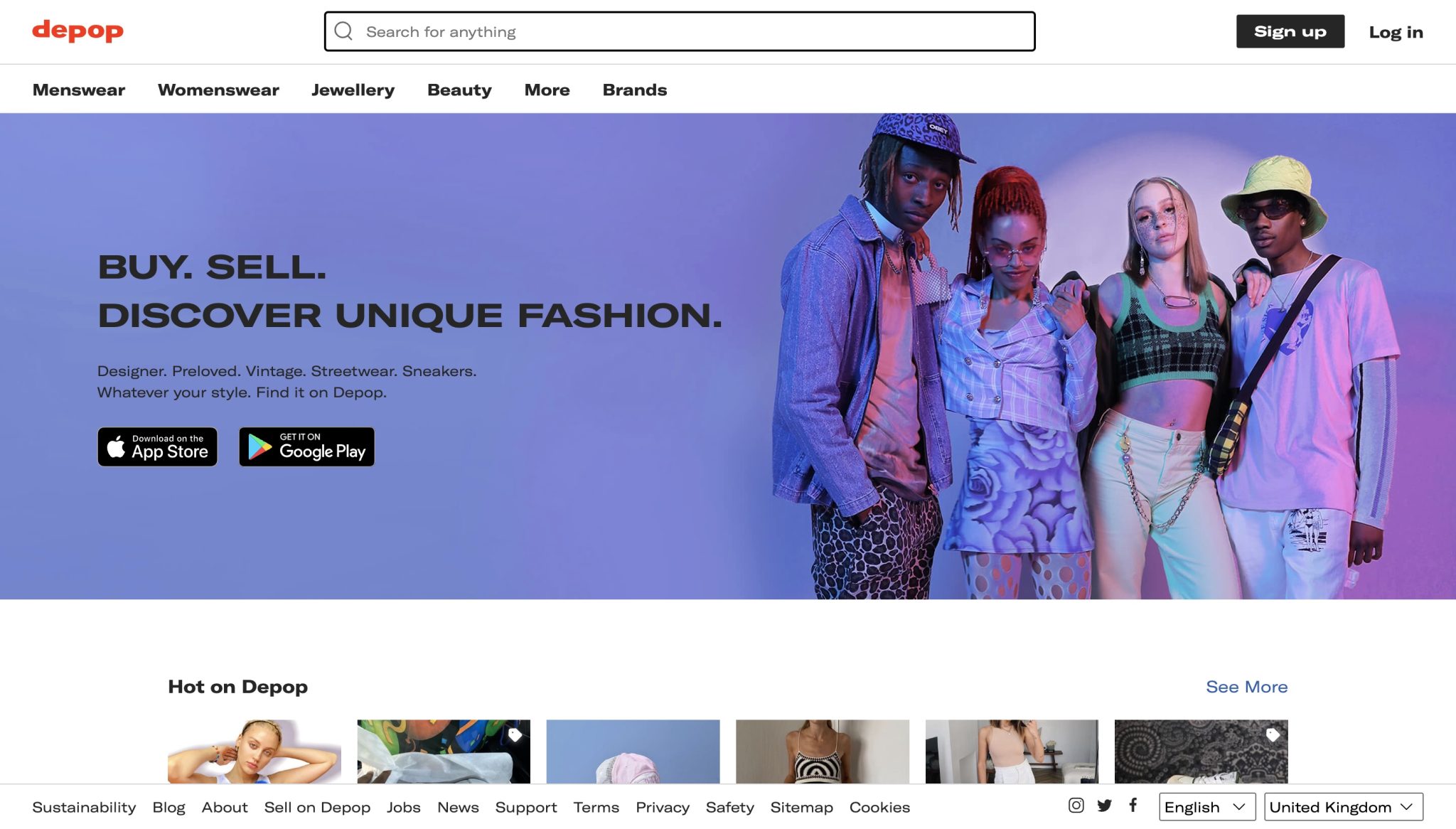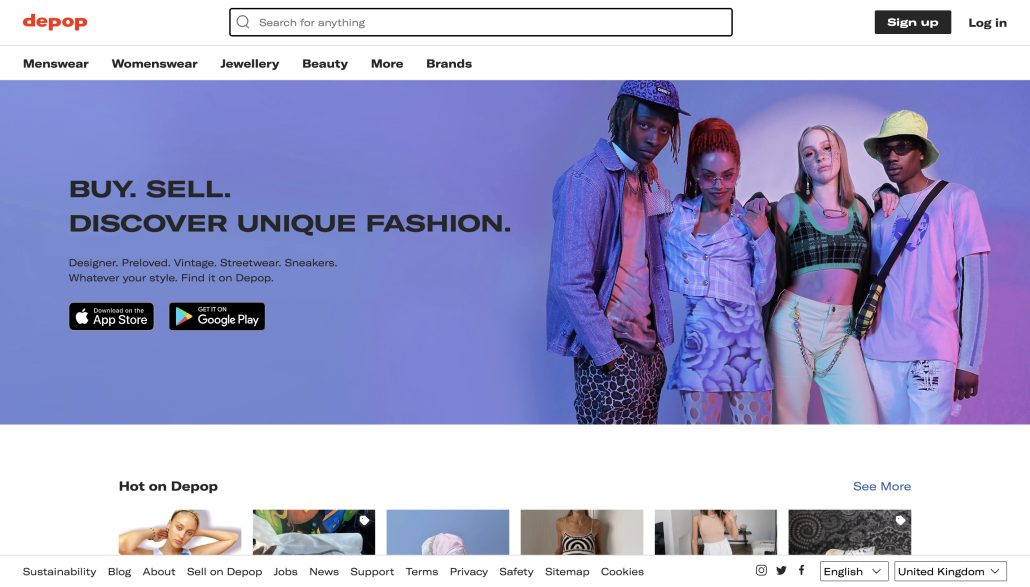 5. FarFetch
The leading global fashion marketplace FarFetch delivers high-end fashions from across the globe. FarFetch connects customers in 190 geographies to items in over 50 countries housing nearly 1,400 of the world's best brands, boutiques, and department stores.
A truly unique shopping experience and access to the most extensive selection of luxury on a single platform
FarFetch Platform Solutions offers brands and retailers a comprehensive set of tools that maximize potential in new markets, including demand generation, e-concessions, stock optimization, and creative options
Revenues of $1.7 billion last year, up 64% YOY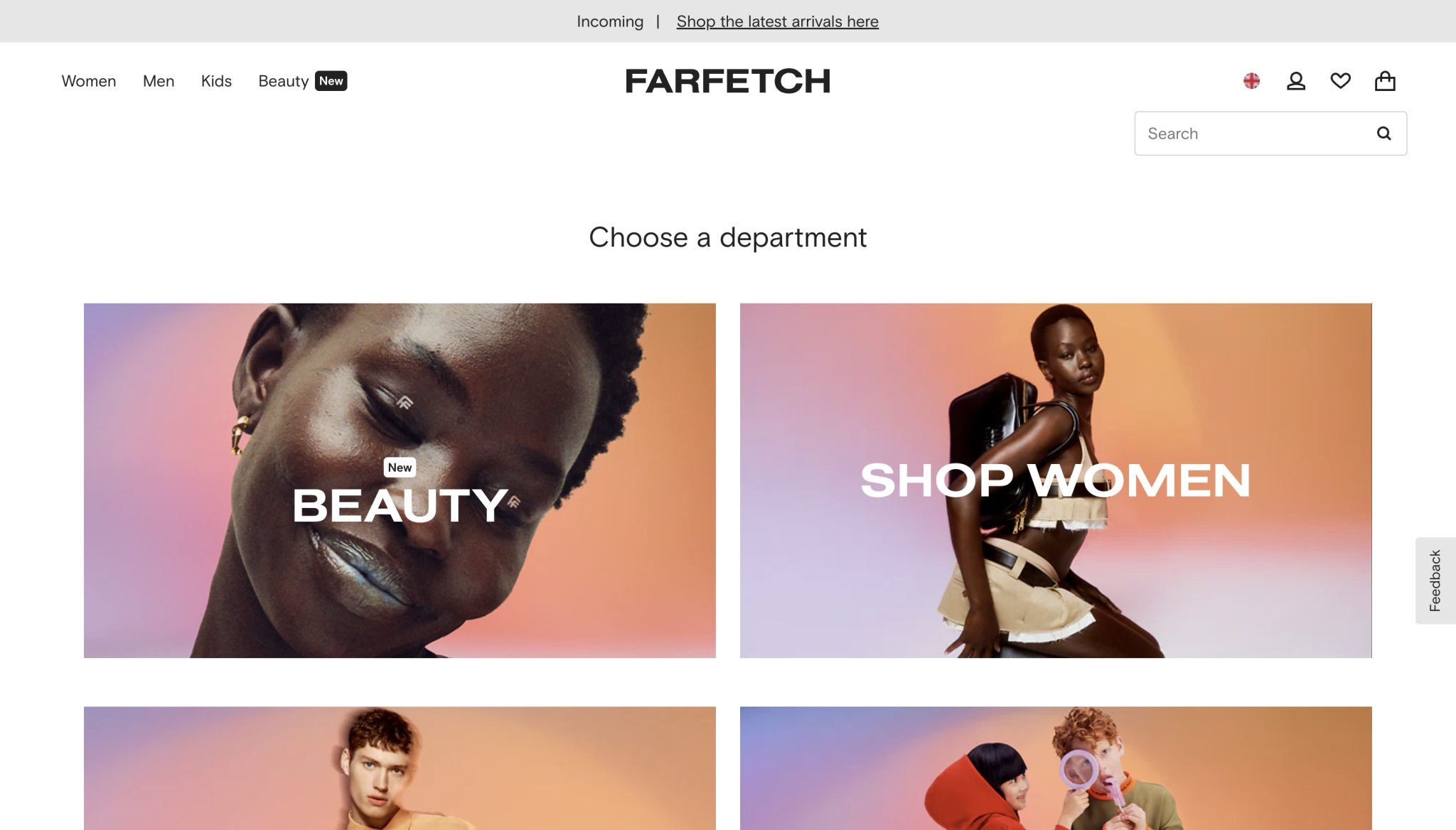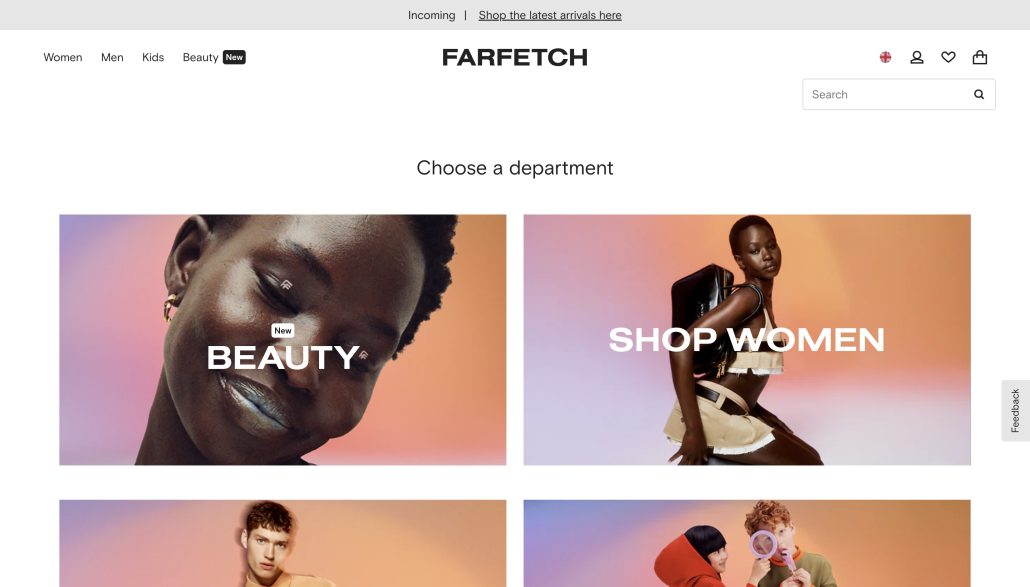 6. Lyst
A fashion technology company and premium shopping app for brands and stores. Lyst's goal is to power success online by driving meaningful direct sales within a highly trusted brand environment.
Recent modifications to the Lyst app contributed to a 1,100% growth in new users and last quarter, the Lyst app was the most downloaded premium fashion iOS app globally
160 million users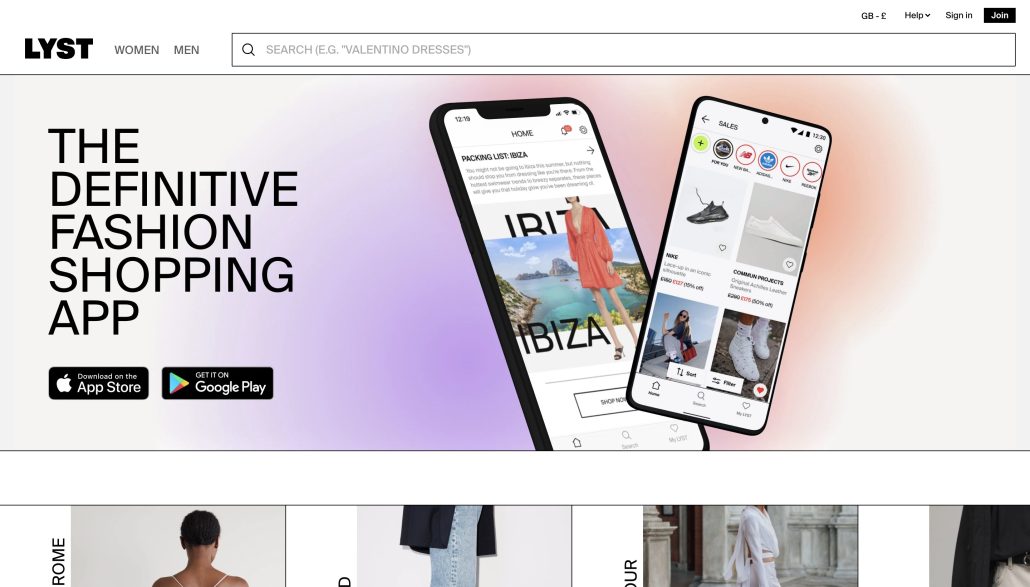 7. Next
Next Marketplace, formerly known as Next Label, was established in 2006 as a solution to selling third-party sportswear online. However, this segment of the business has been growing exponentially in recent years. In three years, Next doubled the number of third-party brands on its site from 500 to 1,000. Forming partnerships with brands such as Reiss and GAP has enabled the marketplace to develop further relationships with UK shoppers.
28.8 million visits per month
$464 million revenue in the year to January 2021 through Next Label
Next's entire online segment contributed to 55% of its $2.2 billion in sales, up from 42% in 2017
Extensive logistic and eCommerce infrastructure gives retailers options when it comes to more than just posting products on the marketplace for sales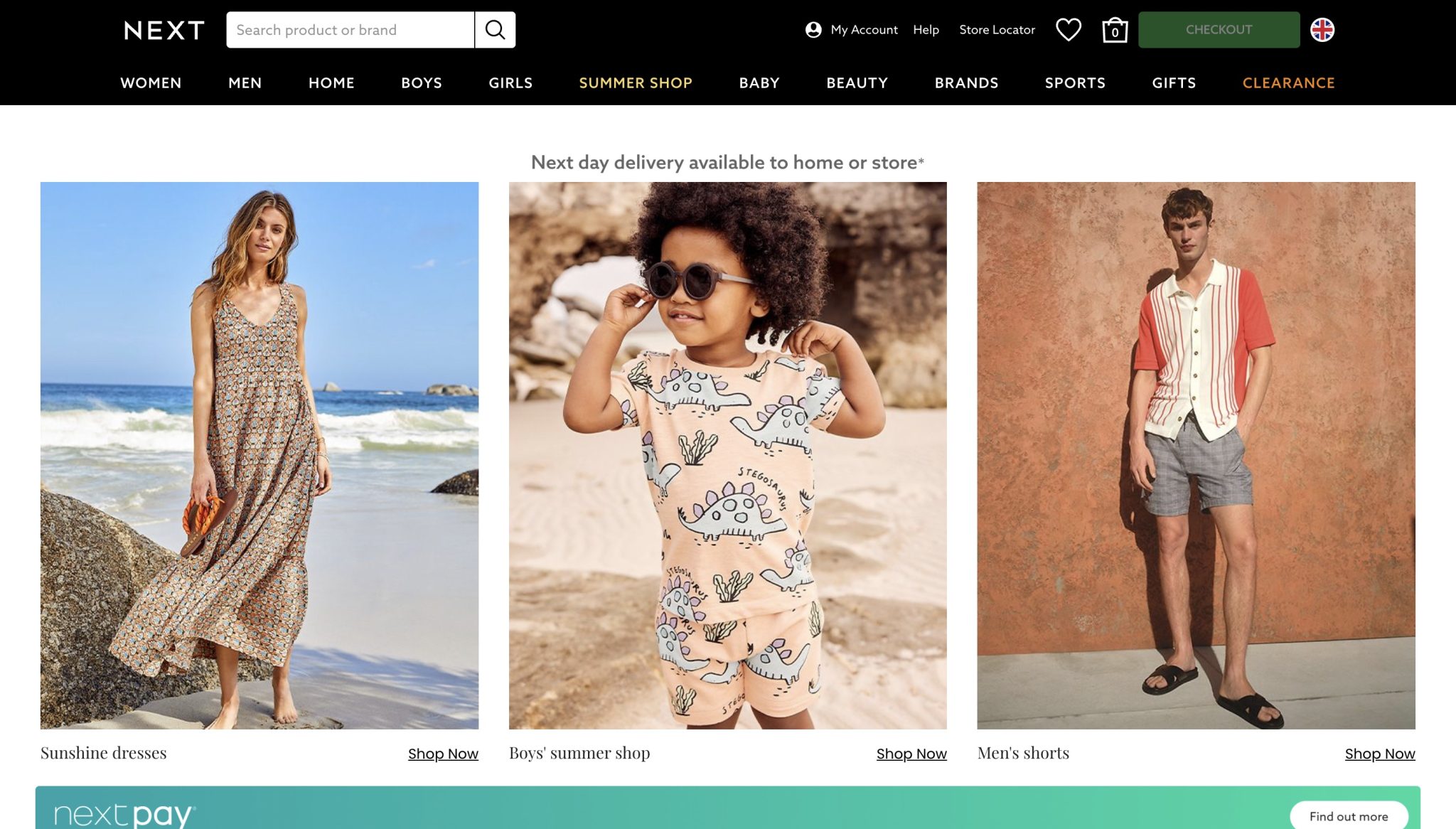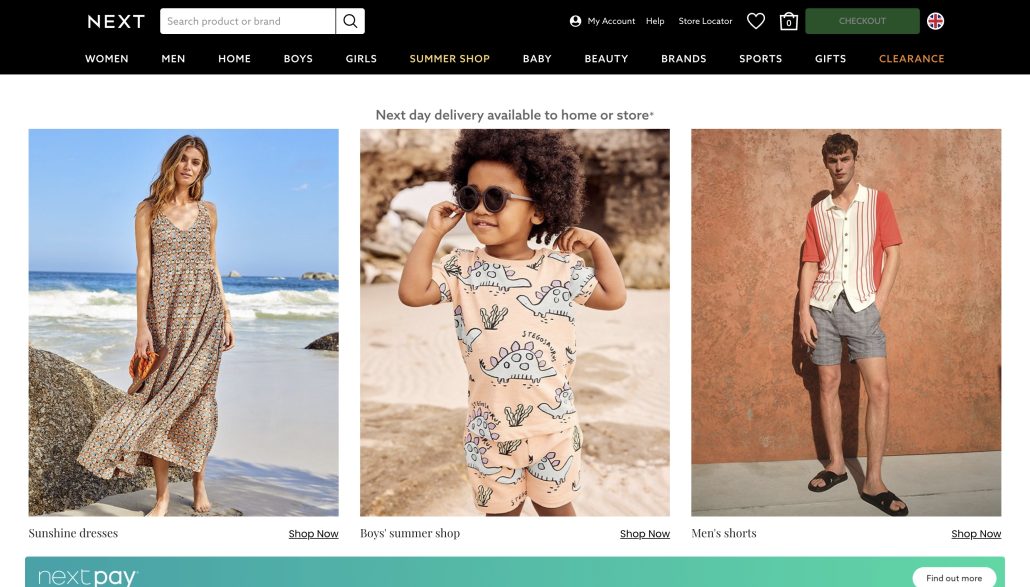 8. Yoox Net-A-Porter
Relaunched as a marketplace in early 2022, the Yoox Marketplace reflects the business's broader transition to a hybrid operating model. It's been designed to enhance the customer experience, expanding its brands and product offering. With current operations in 30 countries across Europe, the fashion and apparel marketplace has plans for expansion across the U.S., MENA & Japan.
150,000 new items from 700+ brands
Sustainability focus through the 'Good on You' brand rating system that informs customers of the product's credentials
8 million mobile orders in 2020/2021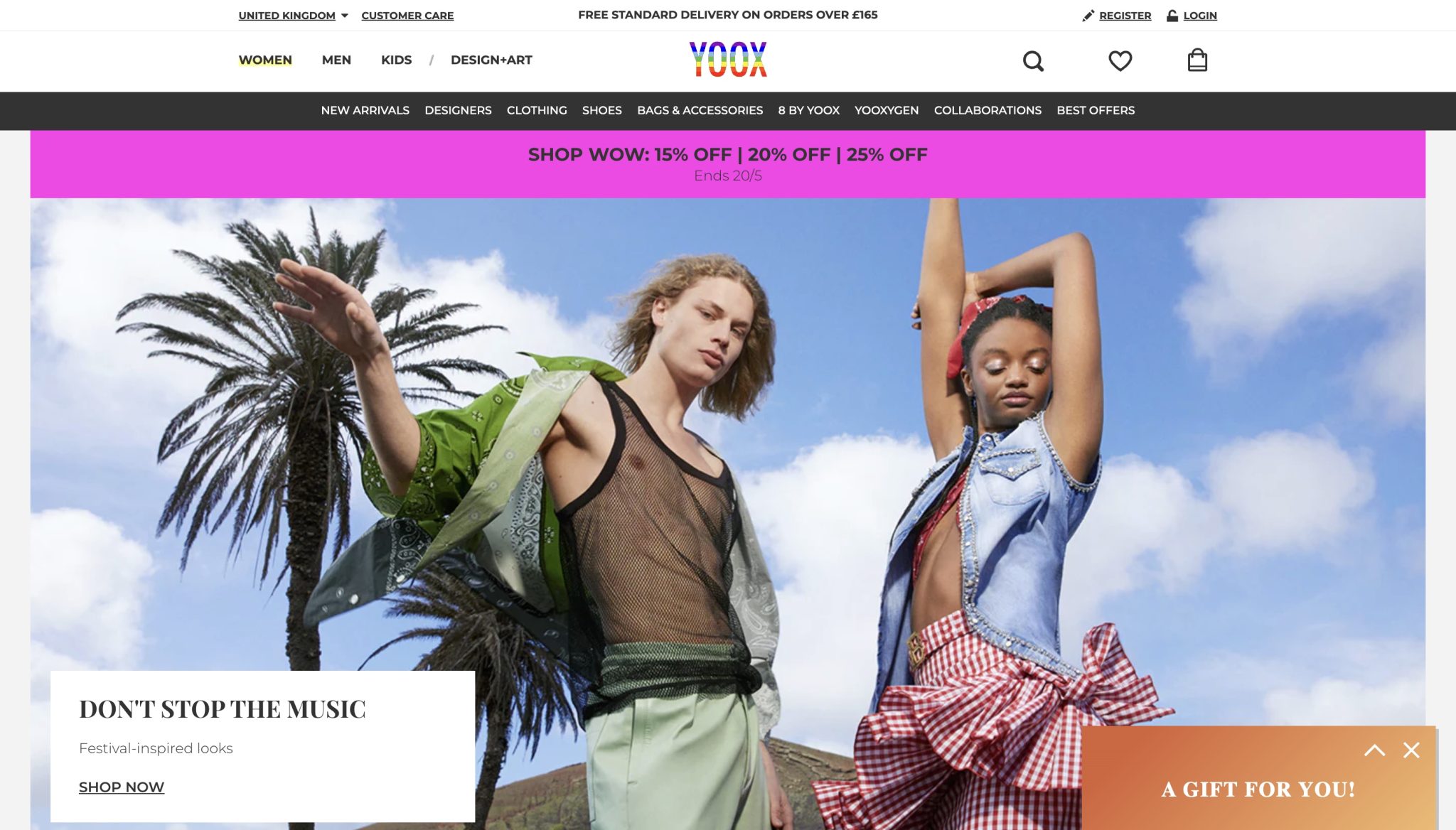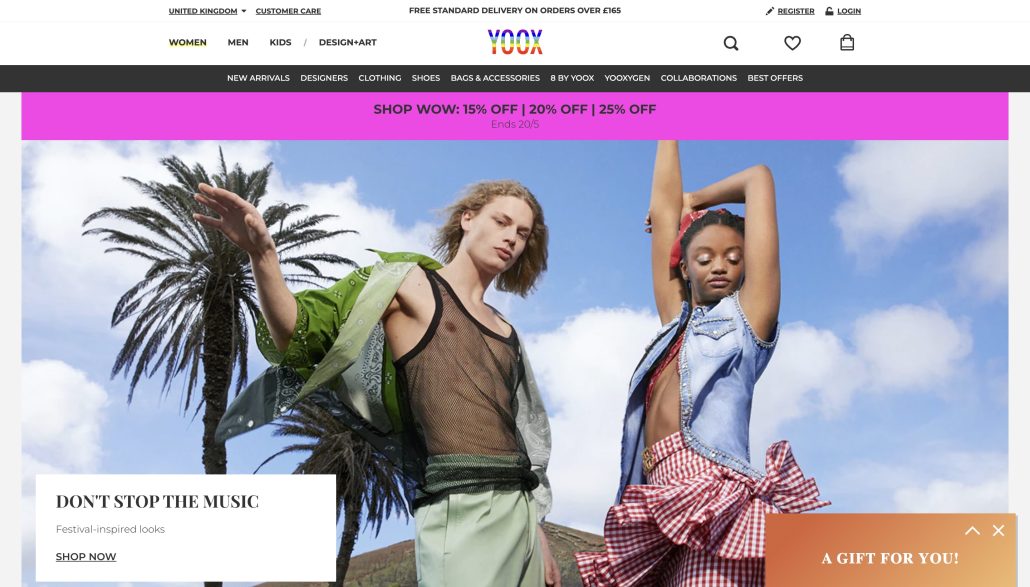 9. Zalando
Zalando originally started out as a local marketplace in Germany. It then quickly became the figurehead for fashion and apparel marketplaces in Europe. Zalando operates a highly sophisticated international operation that reaches 23 European markets. Moreover, it boasts 49 million active customers.
5,800 brands and retailers currently operating on Zalando
Full control over assortment, price, and brand representation
185 million orders were processed in the year 2020/2021
100 days return policy for customers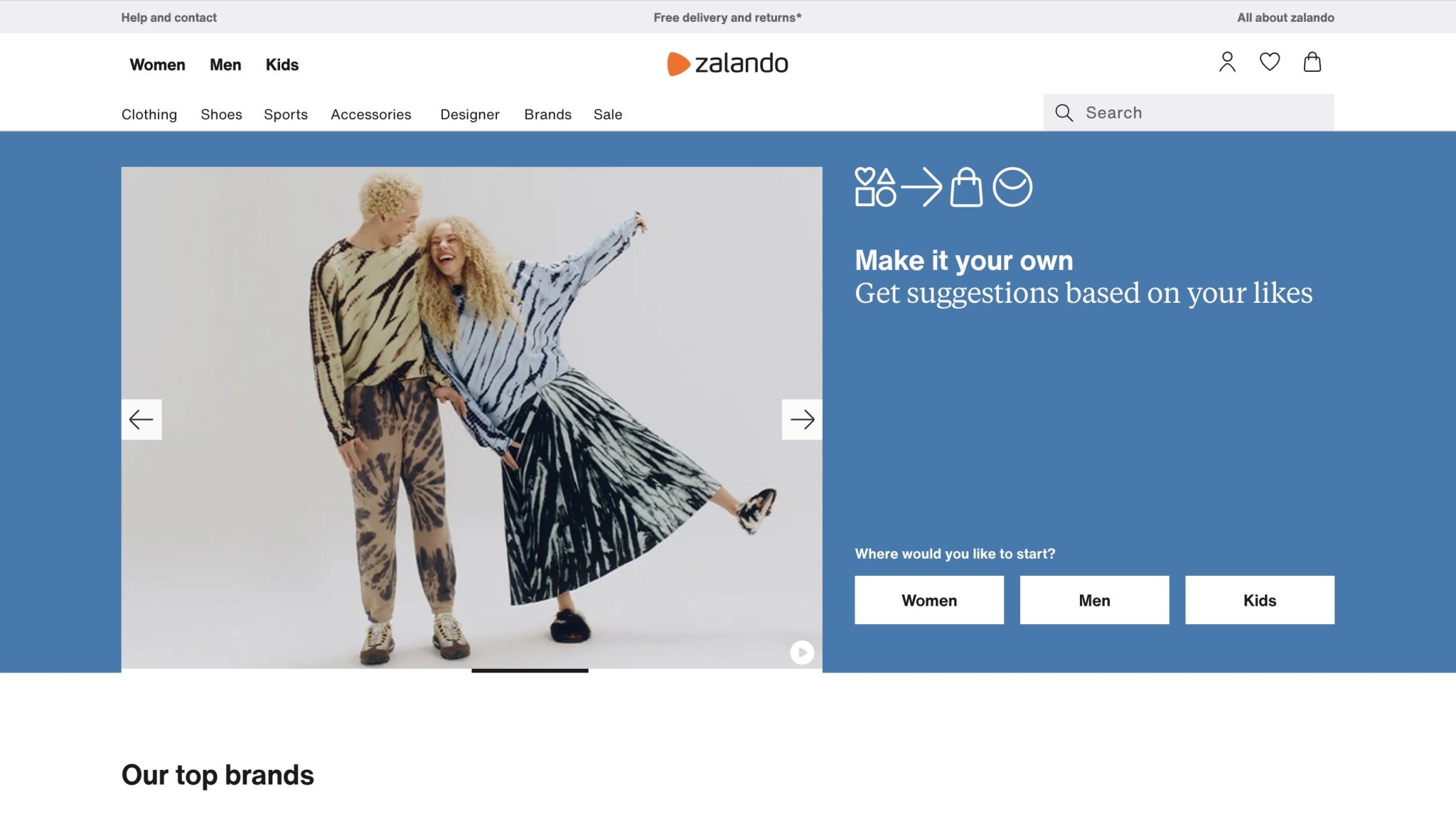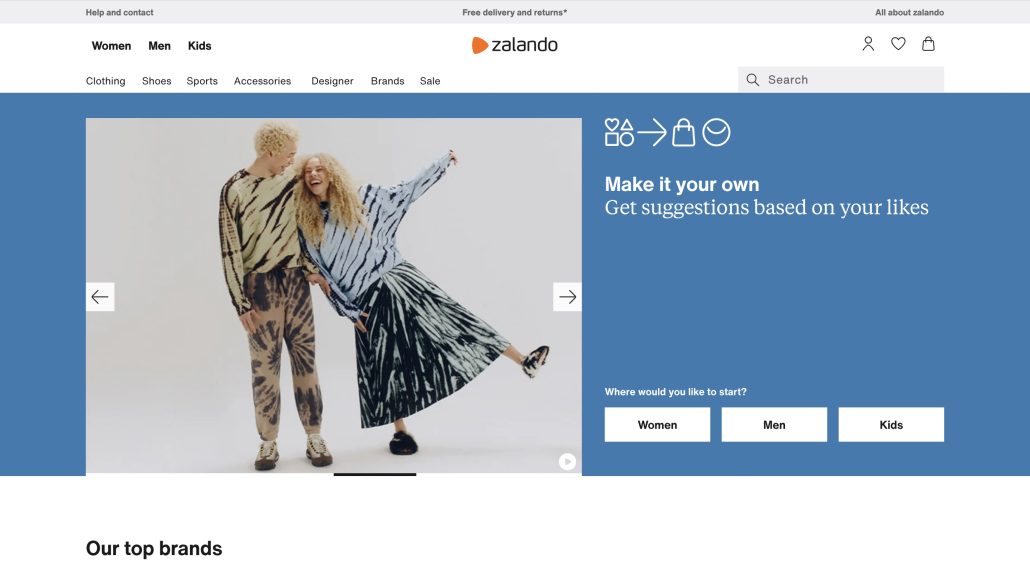 10. ZALORA
ZALORA is one of Asia's go-to destinations for the latest trends. Established in 2012, it is now considered Asia's leading online fashion retailer. ZALORA is part of the Global Fashion Group and has been experiencing rapid growth since its inception ten years ago.
20% growth of active customers as of Q2 in 2021
New brands joining ZALORA increased by 19% in 2021
Lists over 200,00 fashion, apparel, lifestyle, and beauty products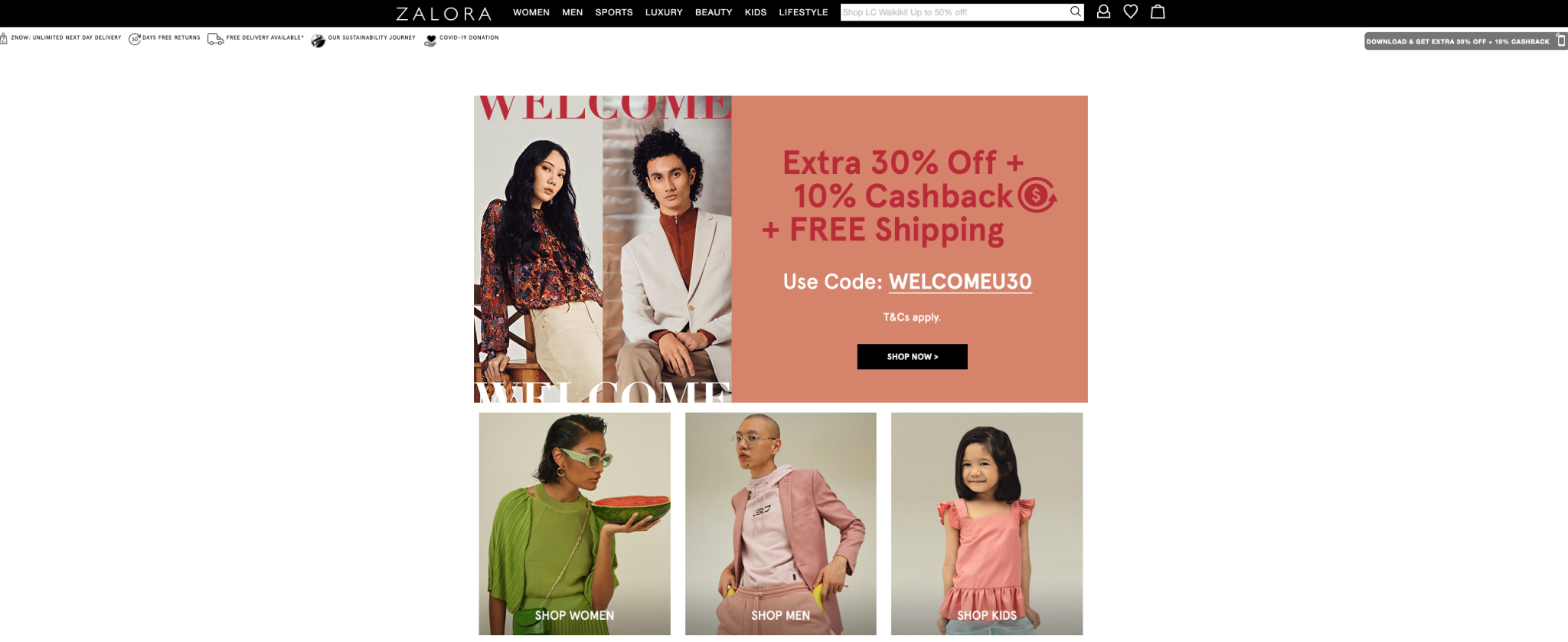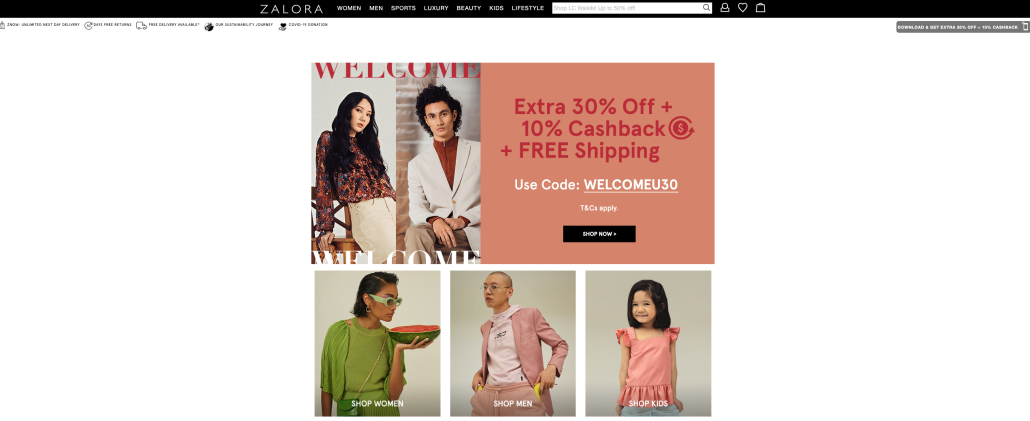 How PIM will help when using marketplaces to sell online
Now we've looked at some of the top players in online fashion marketplaces, let's look at some top tips on how to sell more on marketplaces so you can take your eCommerce operations to the next level. We're also going to outline the role Product Information Management (PIM) systems play, and how they can help you form a winning online marketplace strategy.
How to sell items on marketplaces with success
Whether you're selling on a B2B marketplace, Facebook Marketplace, or on Amazon and eBay, you'll need to ensure your product data hits all the specific requirements of each channel. If you don't, your listings risk being overtaken by your competitors. Remember, convenience is one of the main drivers for consumers purchasing from marketplaces, so you need to make sure they can quickly and easily find your products.
This is where it's super handy to have powerful scoping capabilities at your fingertips. For instance, you may need to store several variations of the same product description to ensure you meet the necessary word count. The same applies to your digital assets. For example, you need a minimum of one product image on Amazon. However, to get the best possible results, they recommend you provide six images and one video.
A PIM system totally streamlines this process, as it enables you to store any number of variations against a single product record. You can then specify which set of data should be published to your different channels. Streamlining this process will be especially important for fashion and apparel brands dealing with massive volumes of mega-complex product data. Overall, this will mean you're product data is fully optimized for each marketplace's search engine. In turn, this will mean you'll be getting your products in front of the right people at the right time.
Pimberly streamlines many aspects of product data management. Moreover, you can maximize the potential of every product listed on your marketplace with powerful scoping and localization tools. From high-quality images to uber-rich product descriptions, Pimberly ensures all items look their best before they're published to customers. So, you can be sure every online shopping experience isn't missing a thing!