Comments From Sue Barnard, Senior Manager at the British Business Bank
It's great to have received these comments from Sue Barnard, Senior Manager at the British Business Bank, to get her take on International Women's Day 2021. Read on to hear Sue's insightful story: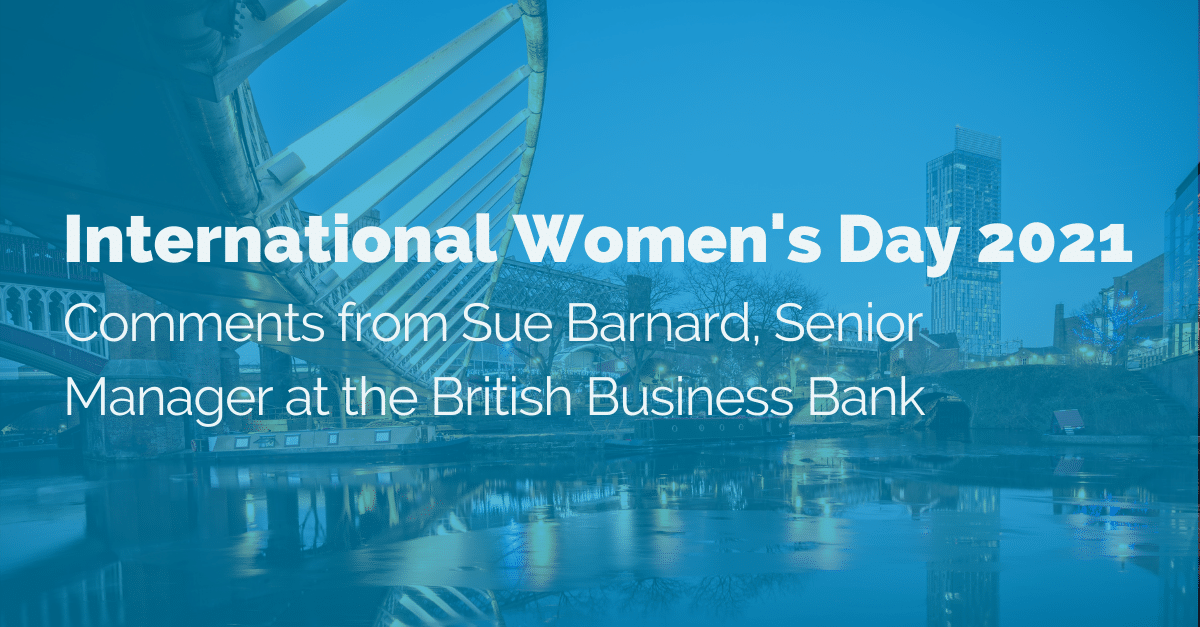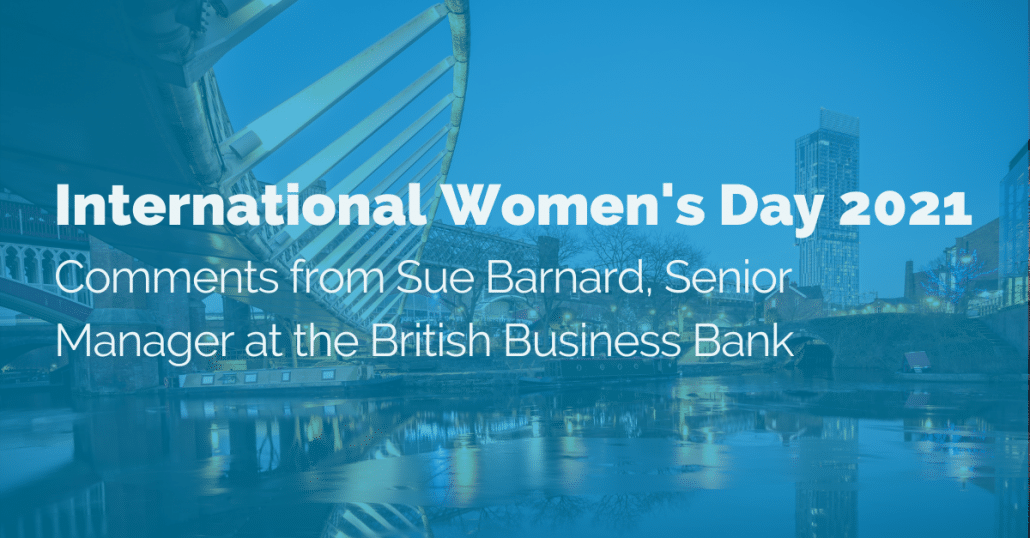 Which Women Inspire You?
I have met hundreds of businesses of all sizes during my career, but there has always been a clear lack of female entrepreneurs, founders and decision-makers. However, in recent years, we have started to see more of a focus on addressing gender imbalance. We're now seeing more females on panels, leading businesses and boards, and are moving towards more of a 50/50 split.
I have been truly inspired by Simone Roche, CEO and Co-Founder of Northern Power Women, over the last few years. She is working hard to bring females to the forefront, showcasing that there are so many women making an impact in our Northern Powerhouse and giving them a platform to shine. For me, it's important that these type of initiatives and empowering female leadership goes beyond one day each year, and that is what Simone is making possible.
What's been the biggest professional challenge you've overcome?
It goes right back to my education and the barriers I have faced since then. I always had ambition and, by the age of 12, I had held down five jobs through school. Having left school at 16 without qualifications and not going to university – the truth is it wasn't an option. Instead, I enrolled on a youth training scheme now known as an apprenticeship.
Further down the line aged 28, I realised I had to go to college if I wanted to take my career to the next level, but I had a daughter and was working full-time, so it was never easy. However, I am pleased to say that after three years of study, I finally got a number of qualifications that would help me in my future career path. I was at a disadvantage from the offset, but I worked hard to achieve everything myself and eventually gained my diploma in management, and later started my public sector career.
What's your proudest professional achievement?
I have had the unique opportunity to work with and support so many brilliant businesses throughout my career, many of which have been female-owned. Joining the British Business Bank was a real proud moment for me, particularly when I was asked to ccompère the launch of the Northern Powerhouse Investment Fund (NPIF), at an event which was hosted by the Bank's CEO. It was an honour to be part of the launch of such a massive programme and milestone for the North of England, especially now that the Fund has gone on to support and showcase so many female founders throughout its four years.
What would you say to your 10-year-old self?
You can be anything you want to be! It doesn't matter if you're from a deprived area or lack the opportunities that peers may have had. Believe that you can achieve, and you will.
The Northern Powerhouse Investment Fund project is supported financially by the European Union using funding from the European Regional Development Fund (ERDF) as part of the European Structural and Investment Funds Growth Programme 2014-2020 and the European Investment Bank.
To learn more about the Northern Powerhouse Investment Fund, feel free to take a look at their website for further info