Customer expectations are evolving. If retailers don't evolve they'll fall behind. With a solid PIM system in place, retailers can meet and exceed customer expectations. They will be able to provide a rich retail experience.  
Shopping isn't what it used to be. Remember when you had to get in your car, drive all the way to town and walk into a physical shop? Exhausting. Now you can just jump on the web or pick up your phone and have a wealth of product information at your fingertips. At the back end of this, retailers are having to keep up with customer expectations. They need to provide accurate product data across many channels. 
The solution is Product Information Management (PIM). It's a way to collaborate and manage rich product data across various channels. This includes eCommerce, print, social media and a traditional bricks-and-mortar store.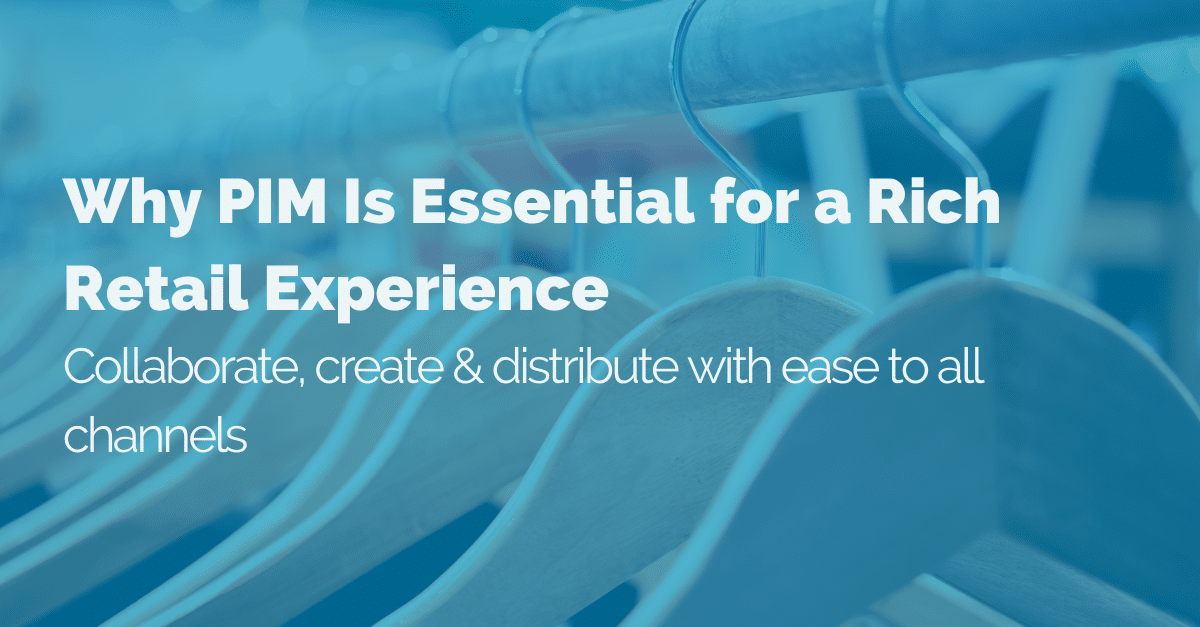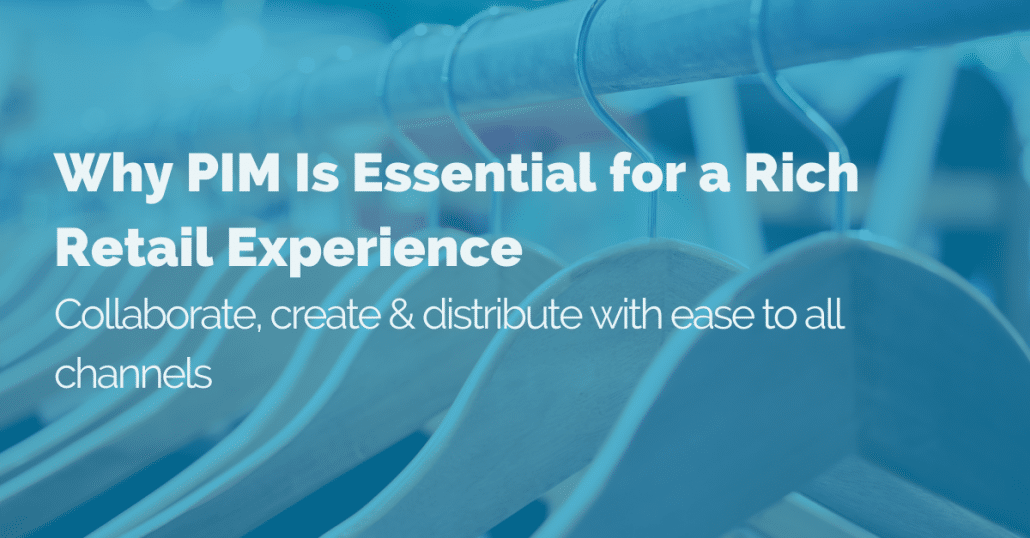 A Multi-Faceted Customer Experience
Retailers should ensure that the customer experience is consistent across all channels. It's the best way to drive sales and reduce product returns. 
Let's look at some of the ways that they can do this:
Be Consistent
The customers you're seeing in-store and online are the same. They expect a uniform experience across all platforms. Retailers need to provide consistent data at all touchpoints. If they don't, they risk losing trust from customers.
With 90% of consumers expecting consistent interactions across all channels, it's important to focus on creating an omnichannel shopping experience for online and offline sales. 
With a PIM system, your company has a single location to draw data from for all platforms. Once you've collected all your data into one location, you can instruct all channels to pull data from the same place. As a result, you'll ensure consistency across the entirety of your brand.
Be Authentic
In-store, consumers can pick up a physical product. They can feel the material and see it displayed alongside other products. In the case of fashion retail, customers can try on products to see that they fit properly. Online customers rely fully on retailers to provide them with detailed product information. This is essential for creating an authentic shopping experience.
A PIM platform can manage the rich product data needed to create this experience. Instead of a single photo and a line of text, you can show the customer multiple views and footage of the product in use. This will help the customer to feel more engaged and drive them towards making a purchase. 
Be on Time
It can take a while to gather all the relevant information needed to successfully launch a product. Different stages require different product data. So it's important to have a streamlined workflow. 
Ideally, a product needs to be ready for market across all channels from day one. If not, retailers risk missing out on the hype generated by the release of something brand new. (We've all seen the photos of Apple Store queues on launch day).
By relying on a single system for product data, the on-boarding process for new products becomes much quicker. PIM enables you get data from various feeds, simplifying the information-gathering process. Therefore, the time taken to prepare new products decreases rapidly.
Be Informative
Providing informative product data to consumers is essential because it can help them to make an informed purchasing decision. 
PIM allows outside parties to pitch in on your data. It gives you a more varied selection of information to choose from. With many sources laid out for you, it's easy to tell the system to find the most reliable content. Then, the data is ready for sharing across various retail channels. 
Generate an Immersive Retail Experience with Pimberly
PIM has a wide variety of benefits for retailers. Create better product stories, reduce time to market and increase sales. As a cloud-based PIM platform, Pimberly is ideal for retailers. It will help to take your eCommerce strategy to the next level. 
Learn more about what you can gain from using a powerful PIM platform like Pimberly