On-premise vs Cloud PIM – which is best for your business? Staying connected is more important than ever in a fast-paced ever-changing environment with new technology, trends, and circumstances. Where once it was common to use on-premise systems to manage business processes, new technologies like the cloud have emerged to transform how companies operate.
When it comes to deciding on the technology that's best suited to managing your product data, it's worth comparing an on-premise and cloud Product Information Management (PIM) system side by side to see what works for your requirements.
What Is On-Premise PIM?
An on-premise PIM platform is software that's located physically on-site. Purchased under a license, it's housed, stored and managed on your own servers and you take full responsibility for upkeep and integration. This scenario often requires the recruitment of dedicated personnel to fulfil this.
What Is Cloud PIM?
Cloud PIM is software that's hosted off-site by a third-party provider and makes use of Tier 1 infrastructure like Amazon Web Services (AWS) or Google.
It offers a high level of flexibility for how you choose to access your product data. Scalable and dynamic, cloud PIM is designed to fit individual business requirements.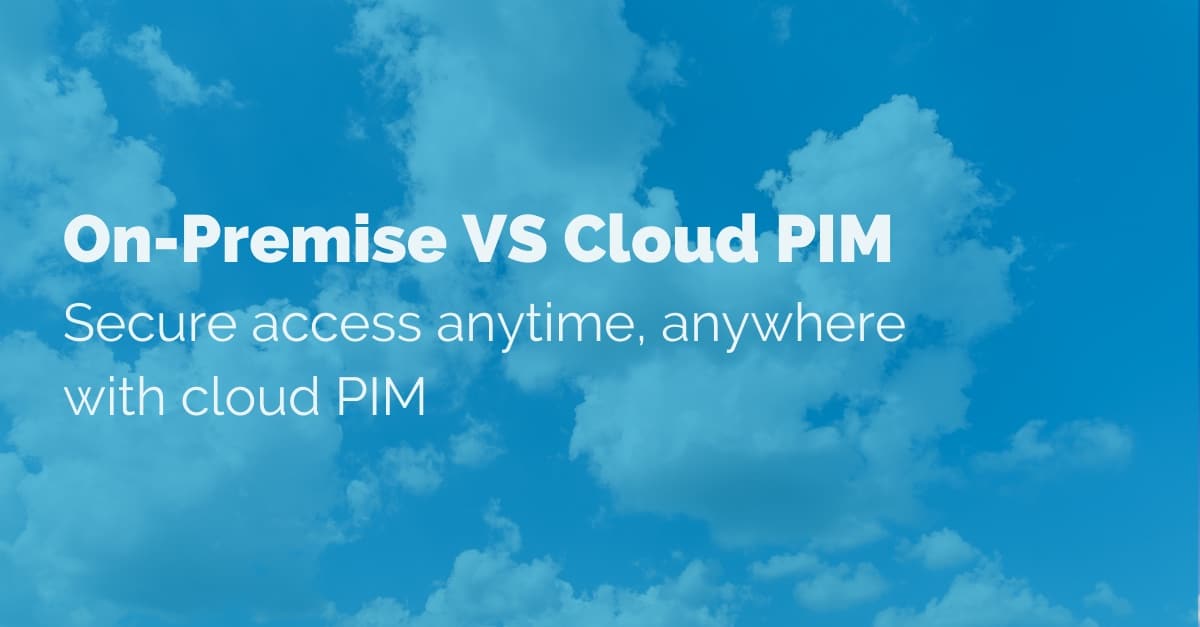 Fast Deployment
When implementing an on-premise solution, all responsibilities are handled in-house. It means relying on your own resources and including multiple departments to get the project up and running.
The process involves understanding what infrastructure the software needs to deploy, the impact on the LAN/WAN bandwidth, agreeing on access and getting internal sign off. In certain cases, such as large-scale deployments or highly technical infrastructures, a Systems Integrator might be utilised to complete the project. However the project is managed, it's time-consuming work.
Cloud PIM software removes the hassle of having to do all this work by yourself and you'll be up and running in minutes. A team of developers and specialists are on hand to help with every aspect of the implementation process.
With a much faster deployment versus an on-premise solution, you'll be able to upload your product data quickly and enrich it for multiple eCommerce campaigns.
Access Your Product Information from Anywhere
The physical nature of on-premise systems means users often have to be on-site to access product information.
Imagine you were moving offices and you had to wait until the hardware was reinstalled in the new location before you could view the data you needed for an upcoming campaign. This could take a long time!
Another key benefit of cloud PIM is that it lets you be agile with your product data no matter the circumstances. Storing information in the cloud means it can be accessed from anywhere on any device and at any time. Every team member will be able to work flexibly and that much more efficiently to deliver the greatest value for your customers.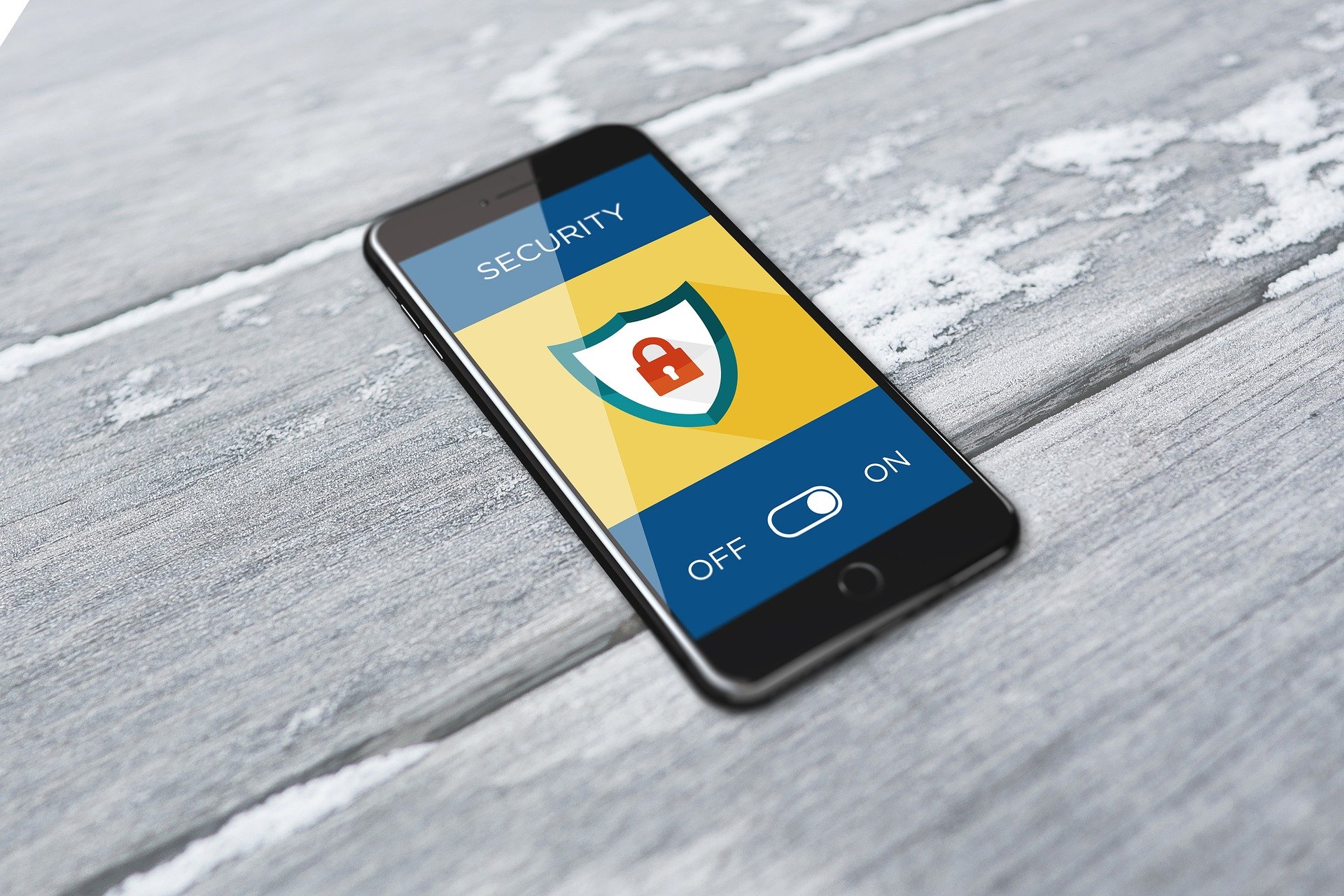 Protection from Unauthorised Access
On-premise software is often valued for its security measures, as data is stored on-site. It's the subconscious idea that information being physically close ensures greater protection.
But protecting data is more about the means of access rather than physical location. As an example, a hacker might try to access your data through unpatched security holes or by using phishing emails.
Due to the advanced nature of infrastructures like AWS and Google, cloud technology offers excellent security.
Operating as a single system, it limits the need to rely on various security platforms, while ensuring all connected devices and networks are protected from unauthorised users.
A Cost-Effective Solution
Using an on-premise PIM involves taking care of hardware, server, integration, maintenance and upgrade costs. This can quickly turn into a large expense, especially when you need to hire a large IT department to constantly monitor the system.
Cloud PIM is cost-effective in the sense that you only have to focus on paying for the resources you use and not worry about maintenance or upgrades. All updates are instantly available and you'll always have the most advanced version of the platform.
Excellent Resiliency
In the face of unforeseen conditions like natural disasters, product data is fragile. Storing information on-premise runs the risk of it being lost or destroyed. If a computer were to be damaged then that information might be unable to be recovered.
Storing your product data on the cloud makes it resilient and ensures that it's backed up, with class-leading redundancy in case something happens. So, even in the worst situations you'd be able to recover your information and avoid unnecessary headaches.
Exceptional Future-Proofing
The origin of on-premise comes from old technology that's been built up over years and may be difficult to maintain or keep secure. It could involve trying to get product data from disparate systems, slowing down productivity and scalability.
The cloud relies on the latest technology to help with business growth and therefore is continuously improving. It's an exceptional future-proof tool that will continue to be updated so you can supercharge your eCommerce conversion strategy.
Staying Agile with Your Product Information
The way in which people lead their lives, be it working, shopping and consuming information will continue to evolve and that means focusing on technology that can quickly adapt to these changes. This will put your product data at the forefront of the consumer experience.
A cloud PIM gives you the means to stay competitive and deliver memorable shopping experiences for your customers. From reducing the need to rely on ageing physical hardware, to streamlining how product data is managed, cloud software has multiple benefits and now is the time to harness it's awesome potential.
On-premise and cloud aren't the only types of PIM software. Learn the differences between SaaS and Open-Source and determine which is best for your business requirements.
See How PIM Works from the Comfort of Your Own Home
Ready to embrace the benefits of cloud technology? Pimberly is the most powerful PIM platform on the planet and runs on a cloud-based interface that stores and enriches product information.