If your eCommerce sales strategy doesn't already include a Direct to Consumer (DTC) strand,—you could be missing out. As one of the biggest retail trends that is shaking up the way huge brands like Nike do business, DTC can be successfully used to help grow your business.
As with any new sales strategy, it's important to consider the advantages and disadvantages before you take the plunge. In this article, we'll explore what DTC is, why a growing number of brands are adding this model to their strategy, and how you can successfully start selling directly to your own customers.
What is DTC?
DTC stands for Direct to Consumer. You might also sometimes see it referred to as D2C. DTC allows you to connect directly with your customers instead of relying on reaching them through an intermediary like marketplaces.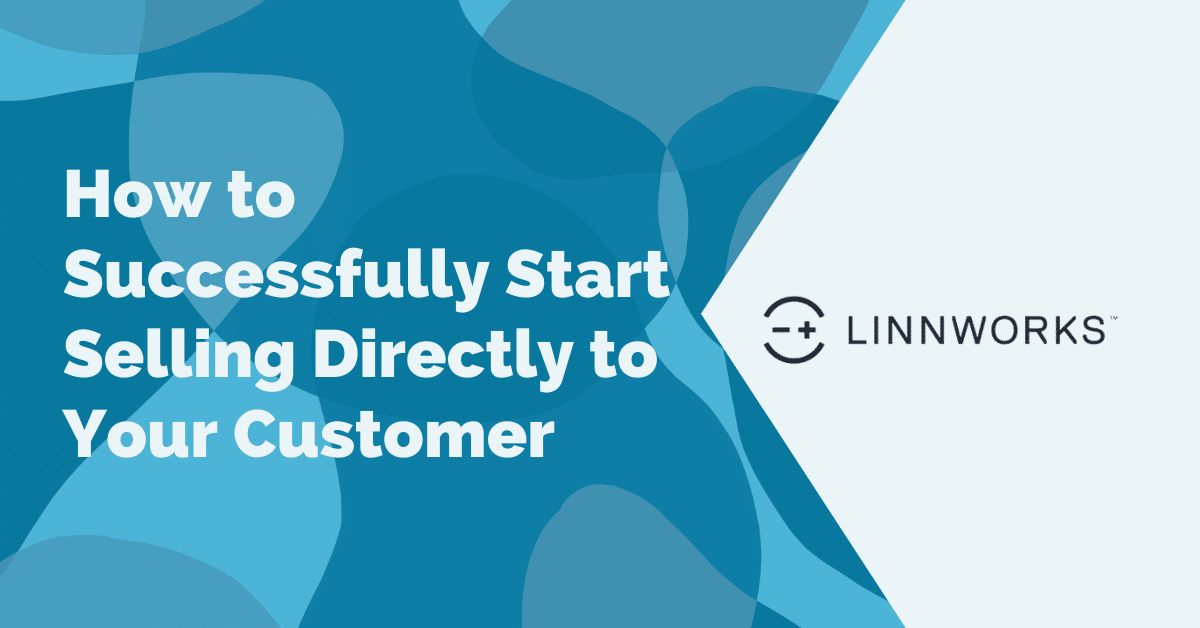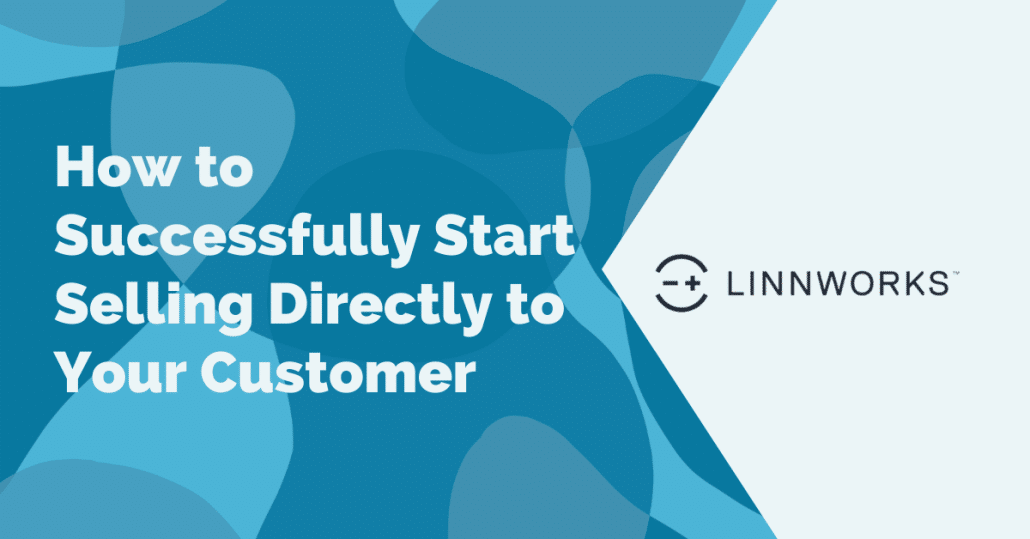 Why do brands go DTC?
While DTC has been a solid sales choice for many years, the COVID-19 pandemic certainly accelerated its popularity. With store closures and supply chain issues disrupting the ways in which brands can successfully serve their customers, Direct to Consumer offers a way to connect directly with your target market on their terms. Three in four consumers say they like to buy directly from a brand. Moreover, 82% say they are more likely to become loyal to an eCommerce business they have a direct relationship with, according to research from Linnworks. By 2023, DTC eCommerce sales in the US are predicted to reach $174.98 billion, up from $129.31 billion in 2021.
DTC can, and should, be a complement to your other sales channels. It helps you develop a rounded, multichannel sales strategy, with omnichannel at the core, that meets your customers where they want to shop. Recent research from Linnworks found that 76% of customers say a convenient shopping experience is their key priority. And DTC channels can help you deliver what your customers want.
Benefits of DTC
Offering your products directly to your consumers brings great benefits that can help boost business growth and customer lifetime value. Here are some of the main advantages of this strategy.
Retaining your customer data
Online privacy is becoming more important to consumers. With third-party cookies being phased out by the majority of internet browsers, many eCommerce businesses are looking for new ways to connect with future customers. DTC fills that gap by allowing you to collect first-party data from your own website. By dealing directly with your customers, you have full control of the information they decide to share with you.
Control over the customer experience 
When a consumer shops through your own branded website or app, you have full control over the entire customer journey. By providing a personalized experience, you can offer a seamless shopping experience. Overall, this will be far more likely to drive customer retention by converting one-time purchasers into loyal, repeat customers.
Diversify your sales strategy 
If the past few years have taught us anything, it's that having a diverse sales strategy is essential to success. Customers these days expect your products to be available where they want to find them. DTC offers a distribution model that's less reliant on third-party sellers, including marketplaces and retailers. By taking advantage of multiple sales channels, you can offer the flexibility and convenience that consumers demand.
Challenges of DTC
While everything about DTC so far sounds pretty awesome, there are of course some challenges that come along with this strategy. These certainly shouldn't put you off from adding DTC to your sales channels. For long-term success, you need to consider overcoming these challenges first.
Inventory management 
Depending on how you decide to manage your DTC interactions, your inventory management may need an overhaul. If you traditionally relied on marketplace sales, then certain stages of the customer journey, like order processing, packing, and distribution, are often handled by the marketplace. Adding a DTC strand means you may need to pay more attention to managing your inventory and orders across multiple sales channels.
Financial investment 
DTC may seem like a relatively low-cost strategy but when you look at the details, the financial investment can soon add up. You'll have a range of costs to consider, including:
Setting up an eCommerce website
Driving traffic to your site
Investing in technology and IT
How to sell Direct to Consumer
Before you launch any DTC strategy, the first thing to consider is how you'll successfully manage multiple sales channels. Not having control over your inventory across different channels can lead to major problems. This includes things like overselling, stockouts, and not having any data to help you grow your business.
With 43% of retailers using more than four tools to manage their inventory and fulfillment across multiple sales channels, there's a lot of potential for inefficiencies, complications, and errors. The answer is to implement a single, easy-to-use platform.
This is one of the most effective and efficient ways to take control of your sales across DTC and all other channels. Using an automated, centralized inventory and order management system like Linnworks can help:
Improve business performance
Increase operational agility
Improve the customer experience
Reduce costs
Provide full visibility over inventory
Offer access to detailed data
Many businesses are starting to realize the need for increased control over their sales. So, it's hardly surprising that 92% of retailers intend to invest in technology over 2022 to help them better manage processes.
Adopting a Multichannel mindset
DTC comes with many benefits, but for the best business growth, it's always best to integrate this into your wider sales channel strategy. You should have omnichannel at the core of your strategy, — complementing your own website with other channels. Consider blending a range of sales channels, including a range of marketplaces and possibly social platforms.
Adopting a flexible, multichannel approach like this means that you're never reliant on just one sales channel, but you can also meet all your customers when and where they're ready to make their purchase. A Total Commerce strategy like this helps you take advantage of every sales opportunity.
Transitioning to Total Commerce
Customers want to shop on their terms, and successful retailers understand they need to bring their brands to the customer. Adding a Direct to Consumer component to your sales strategy optimizes your ability to create a seamless shopping experience for all customers.
While there are some challenges with DTC sales, the majority of these can be overcome by choosing to use a centralized order and inventory management system that offers insightful data to help you grow your business. DTC doesn't have to be complicated, and by choosing the right tools, you can make the most of a sales strategy that offers huge potential growth for your business.
Linnworks connects, manages, and automates commerce operations, powering businesses to sell wherever their customers are and capture every revenue opportunity. With Linnworks, integrate your commerce technologies into one central system and scale up quickly with automated workflows and insights. Find out more at www.linnworks.com.