Product attributes can be huge in number and take many forms, and in this situation, more is more. It takes careful consideration to ensure that all relevant information is made available to customers, and without the proper systems in place to help with this, sorting out your product attributes can be extremely time-consuming.
But why exactly do you need to sort out these attributes? Let us take you on a journey, from the first twinkle in the consumer's eye to discovering the product that's just right, to pulling off the tags and skipping off into the sunset a happy customer.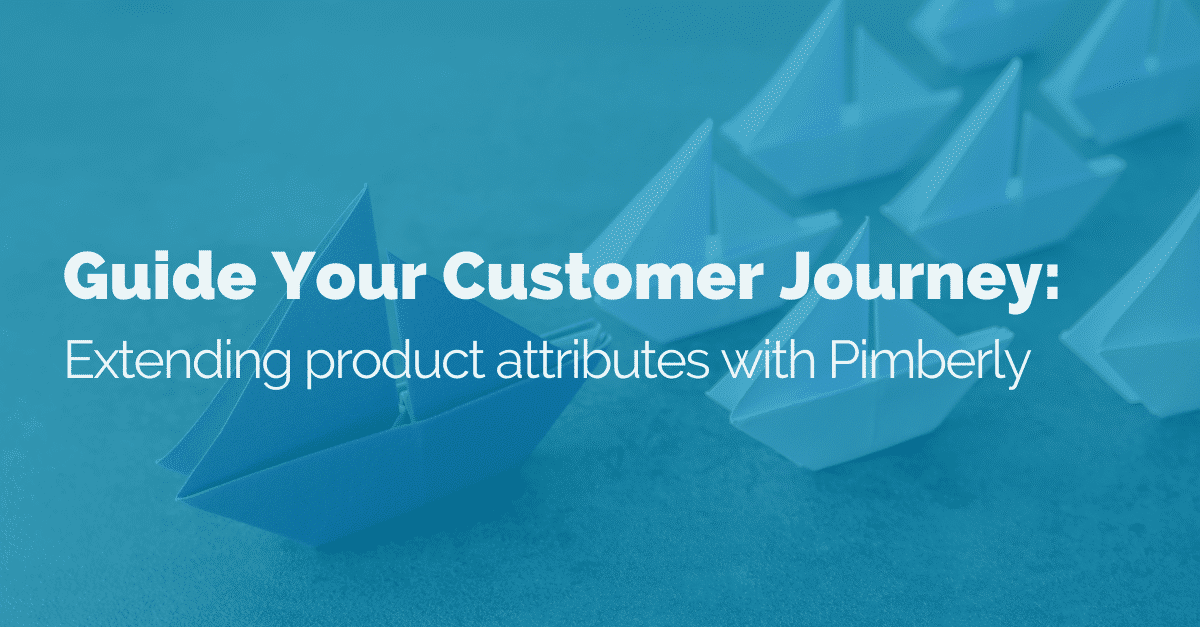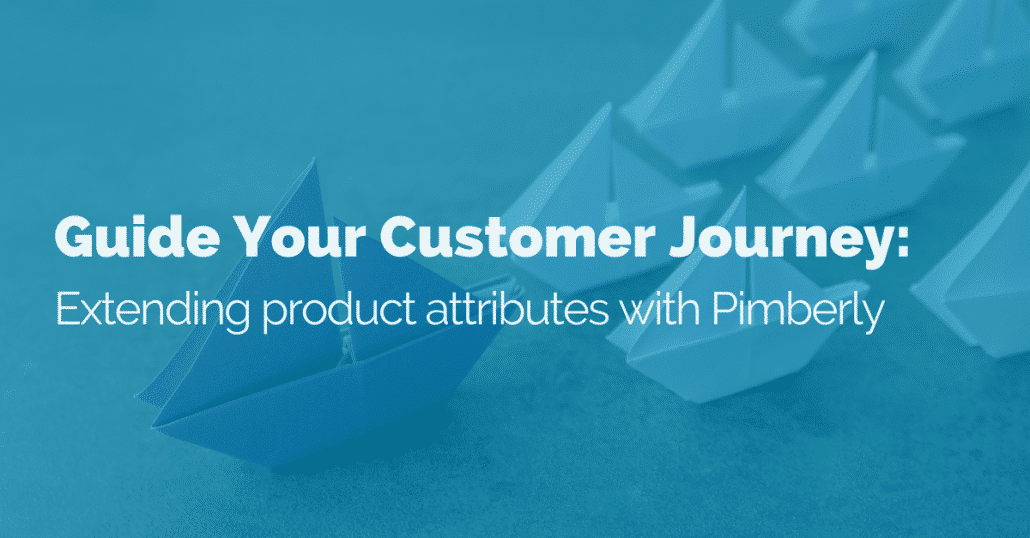 What are product attributes?
Before we tell you why product attributes are important, we should probably talk about what they actually are. In a nutshell, an attribute is any property of a product, for example:
Price
Description
Dimensions
Colours
Materials
Technical specifications
The list is endless and can be different for every type of product – not to mention that each attribute might have several input options, such as rich text, multi-select or checkboxes. And different platforms or channels may require a different set of attributes. It's not uncommon nowadays for a distributor of technical products (for example electronics, machinery or mechanical parts) to be holding over a hundred attributes for every product in their range that's a lot to process, so how will your investment in sorting it all out pay off?
Increase visibility online
Customers can't choose your product if they can't find you in the first place, and we all know that if it's not on the first page of your search results, you're probably not clicking on it. We talk about how businesses need to better manage their product data to improve their SEO, and you do this by extending your product attributes. Search engines value relevant keywords, and the best way to ensure that you have plenty of them is to have rich, accurate information for every single product that you offer.
You'll need to cover all bases in terms of keywords and search terms, to allow for the different searches your potential customers might be using. Taking the time to carefully consider your product descriptions and attribute collections will pay off in the long run, earning you more visitors and higher conversions.
Your bricks-and-mortar stores
The benefits of extending your attributes to improve your eCommerce channels also extend to your physical stores. Extended attributes online means more data is available to your staff, ensuring that customers are getting the same information at all touchpoints, fostering customer trust and loyalty. Lose trust in the salesperson who doesn't seem to know anything about the products on the shelves, and you lose trust in the products themselves.
Even for customers who don't intend to buy online, it's vital that attributes in your eCommerce space are up to date and accurate, as it acts as your most important (and most competitive) showroom. Increasingly, customers will browse online stores to decide on the products they wish to buy before purchasing in store. This growing trend shows the importance of consistent and accurate information across all your sales channels, and taking the time to consider your customers across different touch points' there's nothing worse than finding the perfect product online just to show up in-store and find that it's nothing like what you wanted.
Converting to sales
We know that getting visitors onto your site is just the first hurdle, and converting those visitors to customers and money in your virtual till is a whole other task. Luckily, the enriched product data that allowed these visitors to find you in the first place will also improve their overall shopping experience, driving them to buy.
And it's not just about the textual information your images, videos, 360 views, manuals and user guides are also valuable attributes. The more of these you have, the better you are rounding out the shopping experience and giving consumers the information they expect to be able to make an informed choice. Missing, incomplete or inconsistent information across various channels can make potential customer's look elsewhere, and all the work you did getting them onto the site in the first place is lost.
After-sale benefits
Providing customers with enough accurate information as possible is not only vital in earning their trust the first time around, but also in ensuring that they come back to you time and time again. If the information you provide is up to scratch, the product they receive should be exactly as they expect based on its attributes online. Not only does this mean fewer returns (and less time and money wasted processing them), but it creates trust in your brand that you are going to deliver as promised.
How can PIM help?
A strong PIM system helps you manage your products and their numerous attributes by giving you complete visibility over your entire range, and see where you might be missing information. Workflows and lifecycles can flag up products that don't have enough information, and actually, stop products being released to your website with missing or incorrect information. By making product and attribute management quick and easy, PIM frees you up to create richer, more varied data to further increase your SEO, customer loyalty and ultimately, sales. Ka-ching!
Want to see the Pimberly platform in action? Here's our overview video to give you a little taster