Pimberly has been recognised by BigCommerce as their new tech partner of the year 2020 EMEA. The annual awards recognise global tech and agency partners providing 'superior customer experience' as well as 'outstanding customer reviews'.
BigCommerce provides merchants sophisticated enterprise-grade functionality, customisation and performance with simplicity and ease-of-use.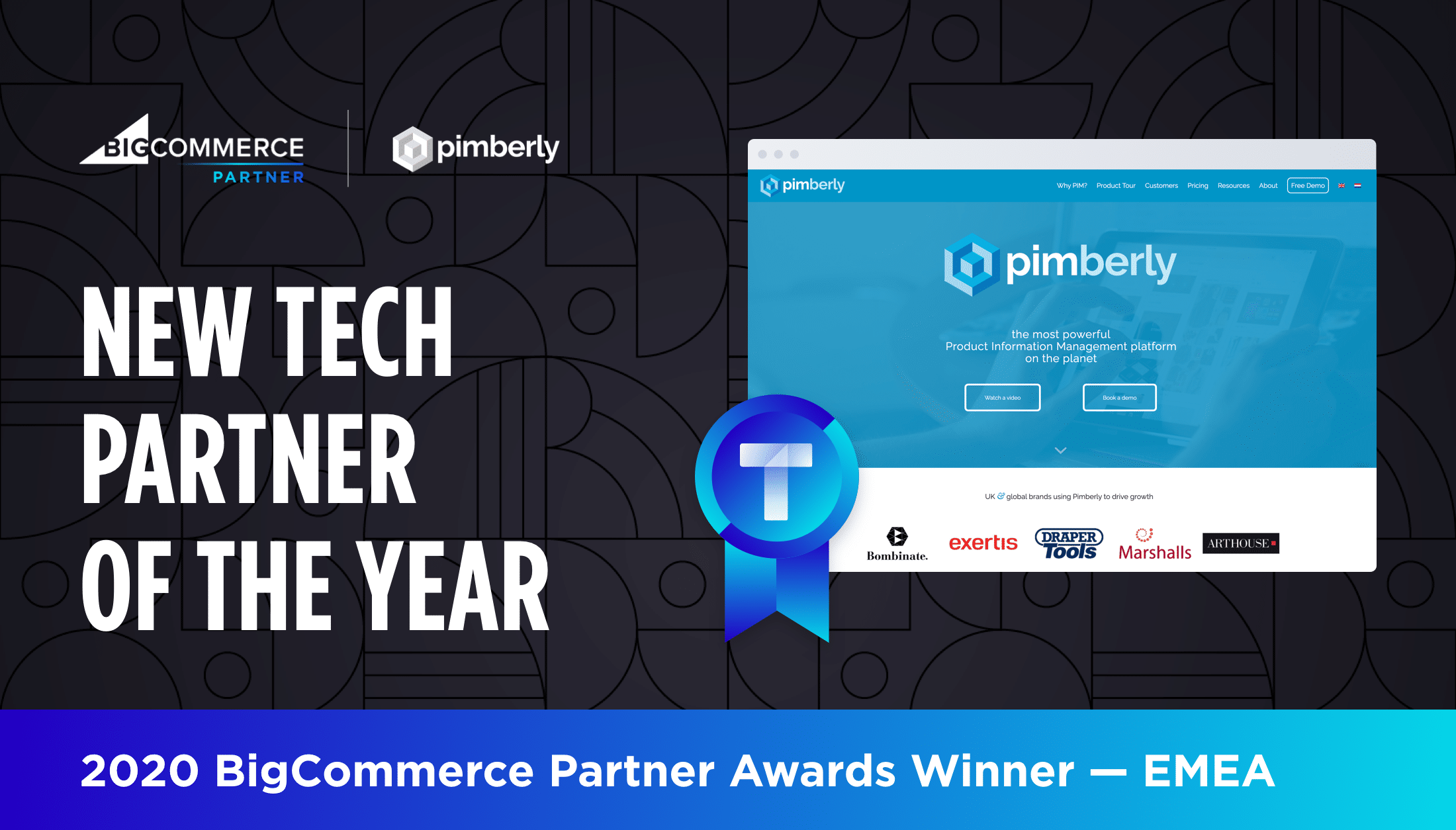 Earlier this year we announced our partnership with BigCommerce, and we have moved together from strength to strength since then. The Pimberly team have developed a BigCommerce connector that allows our customers to further streamline their product information management.
Pimberly customers such as Gill Marine and Kier Group have used BigCommerce and the new Pimberly connector to create amazing online experiences for their customers.
We are thrilled to have been recognised in the BigCommerce awards, and are looking forward to continuing our successful partnership.