We've got some amazing news to share!
Pimberly has been chosen to be part of the highly esteemed Tech Nation Upscale 5.0 programme. We are one of just 30 UK technology businesses selected for the initiative that's dedicated to supporting the UK's fasted growing scaleups!
Out of the two companies in the North West to be featured, we are the only SaaS specialist. Some of the former alumni of the programme include Deliveroo, Bulb, Revolut and Monzo.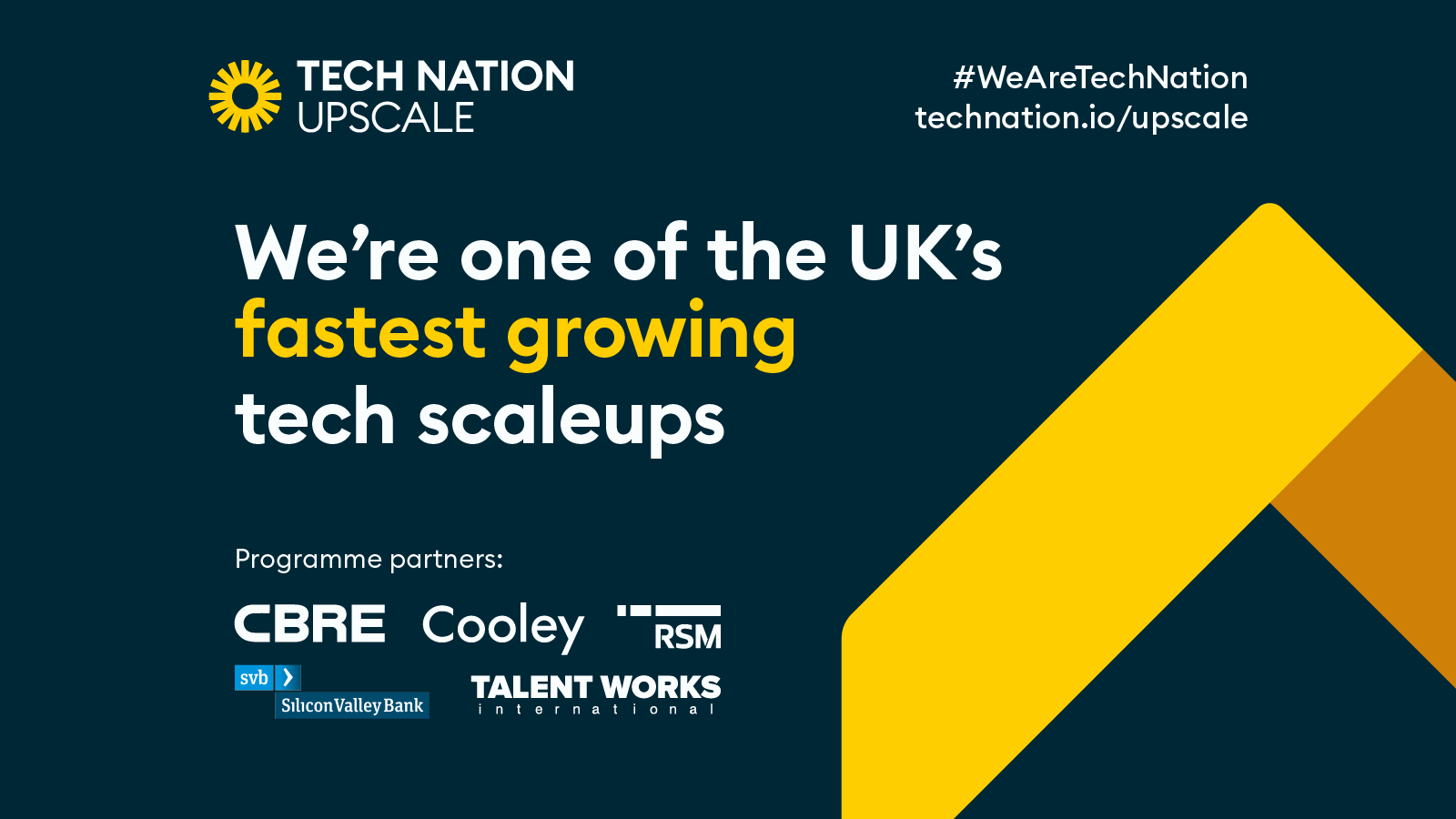 As part of the Tech Nation Upscale programme, we'll be able to supercharge our growth and continue to scale our ambitions of being the leading figure in the world of Product Information Management (PIM). Our senior leadership team will be collaborating with some of the UK's most prolific entrepreneurs and company leaders. This list includes the CEO of Bloom and Wild, Aron Gelbard and VP of growth at Transferwise, Nilan Peiris.
Martin Balaam, our CEO, said:
We are incredibly excited to be included in Upscale 5.0 'Äì and to be flying the flag for Manchester and the North West. We have come so far in the past three years, but we still have so many things to do and learn. This programme is an amazing opportunity for us, so we'd like to say a huge thanks to our talented team at Pimberly as well as to our awesome customers and investors 'Äì and of course to the Tech Nation team for selecting us!
This announcement follows a period of rapid expansion for us. Since our founding in 2016, we have achieved a tremendous 100% year on year growth. An investment from NorthEdge Capital and the UK government via the British Business Banks' Northern Powerhouse Investment Fund has helped us grow the team to nearly 60 employees and we've gone from strength to strength bypassing our annual recurring revenue target in 2019. We've expanded on an international scale and are working with a customer base that features eCommerce powerhouses like JD Sports, Brightstar and Monsoon Accessorize.