We're excited to announce our latest partnership with Adventoris, the creators of the innovative SwiftCloud B2B app, which is designed to help wholesalers and suppliers with their omnichannel sales efforts. This collaboration will assist in accelerating online growth for manufacturers, distributors and retailers throughout the UK and beyond.
Pimberly's versatile Product Information Management (PIM) and Digital Asset Management (DAM) features complement SwiftCloud's fast ordering capabilities. Users have the ability to supply up-to-date product information to their customers, enabling shoppers to make an informed buying decision about every product they purchase.
Our CEO, Martin Balaam said:
"Working with Adventoris is a great opportunity to refine how we can help B2B brands grow their eCommerce strategy with high-quality and accurate product information. The intuitive nature of the SwiftCloud app makes it the perfect platform to launching product data that's geared towards driving B2B revenue and I'm looking forward to seeing what the future holds for Pimberly and Adventoris."
Proudly Representing the Northern Powerhouse Together
We're proud to work alongside another company that is a member of the North's thriving technology community. Pimberly and Adventoris have both received investment from funds managed by Mercia Equity Finance, enabling us to grow and share our eCommerce expertise with an international audience.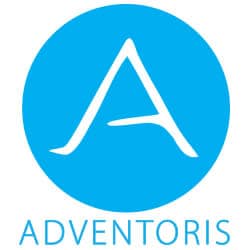 James Clarkson, Adventoris CEO said:
"We are incredibly excited to formally partner with Pimberly. After first witnessing a demonstration of the Pimberly system I knew immediately that their intelligent and complex data management system along with the SwiftCloud ordering app could be a powerful combination for B2B companies looking to enhance their digital offering in 2020."
Building a Foundation for Continued Growth
 The Adventoris collaboration continues a year of rapid growth for Pimberly, as we've recently partnered with eCommerce powerhouse platform BigCommerce as well. We've also been recognised as one of the UK's fastest-growing scale-ups as part of the prestigious Tech Nation Upscale 5.0 programme, providing further opportunity to expand.
We'll continue to evolve our partnership programme and work with brands who are as passionate as we are about creating a phenomenal eCommerce experience for consumers all over the world.
Get in touch today if you' like to join our programme, or check out our partner page to learn more