When it comes to providing informative product data for consumers, a Product Data Sheet (PDS) is an essential tool for increasing engagement and improving the buying experience.
A PDS, usually in a PDF format, is a document that summarises the performance, technical characteristics and available variants of a product according to specific market, user-case or regulatory requirements and these are incorporated in the sheet's template.
For example, it could give an overview of product variants – colour, size, style, materials, weight, washing instructions, packaging and country of origin available for a t-shirt.
As part of a wider eCommerce strategy,  Product Data Sheets offer great value and we've put together a list of five key reasons to use them:
Increase product sales
Reduce risk
Share essential product data
Provide consistent information
Compare differences between products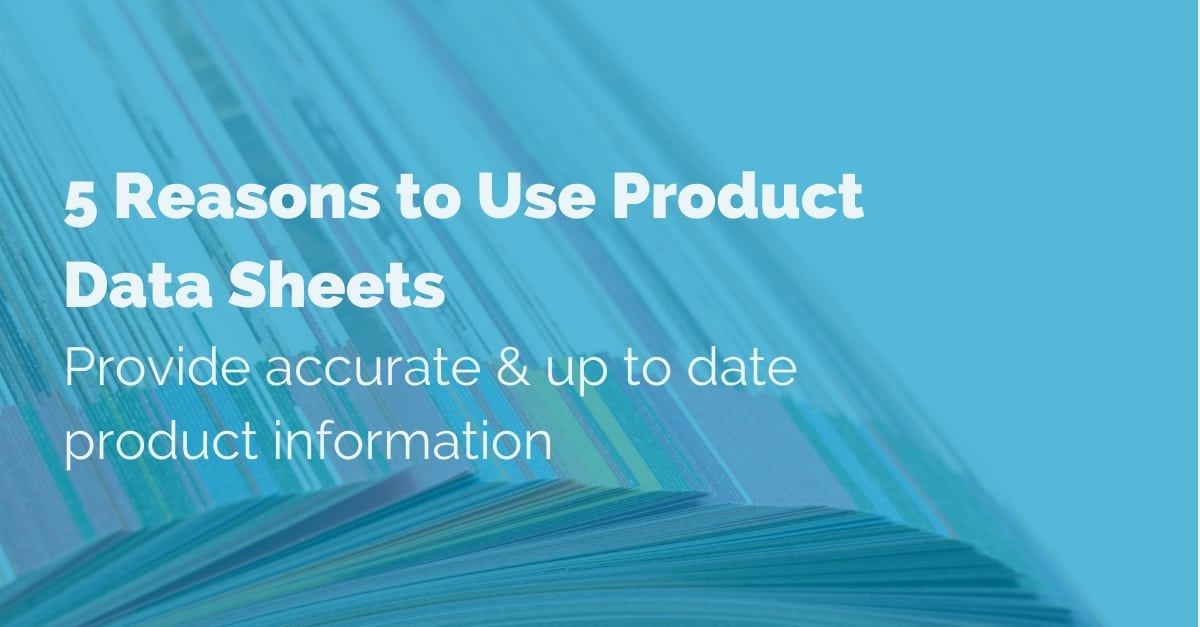 1.  Increase Product Sales
As a marketing and sales resource, product information sheets offer brilliant potential for increasing revenue. Marketers can use them in an eCommerce campaign to convey the benefits of a product and incorporate high-resolution photography for added context. Sales teams can provide physical sheets for consumers as a supplementary asset or refer to them when showcasing the value of a product.
The sheets are also configurable, meaning there's potential for reaching consumers in different marketplaces e.g. B2B and B2C. A company that wanted to sell to B2B consumers could provide a sheet that matched B2B buying values with informative product data, clear benefits and an easy-to-follow structure.
2.  Reduce Risk
For brands that need to comply with industry legislation e.g. chemicals and electrical equipment, sheets are invaluable. Certain products will need to meet safety standards and hazard checks before they can be sold and the sheets help to convey the necessary information.
A chemical company could provide a technical information sheet with data about material, storage options and safety considerations. By including this data, the company would reduce the risk of not meeting legislation rules.
A PDS template helps to reduce risk by ensuring brands adhere to industry best practices for how a product is presented to customers. Brands can use the template as a guide for the information that needs to be included. Whether it's featuring use cases to demonstrate the real-life applications of an item or laying out a clear product definition, a template provides consistency.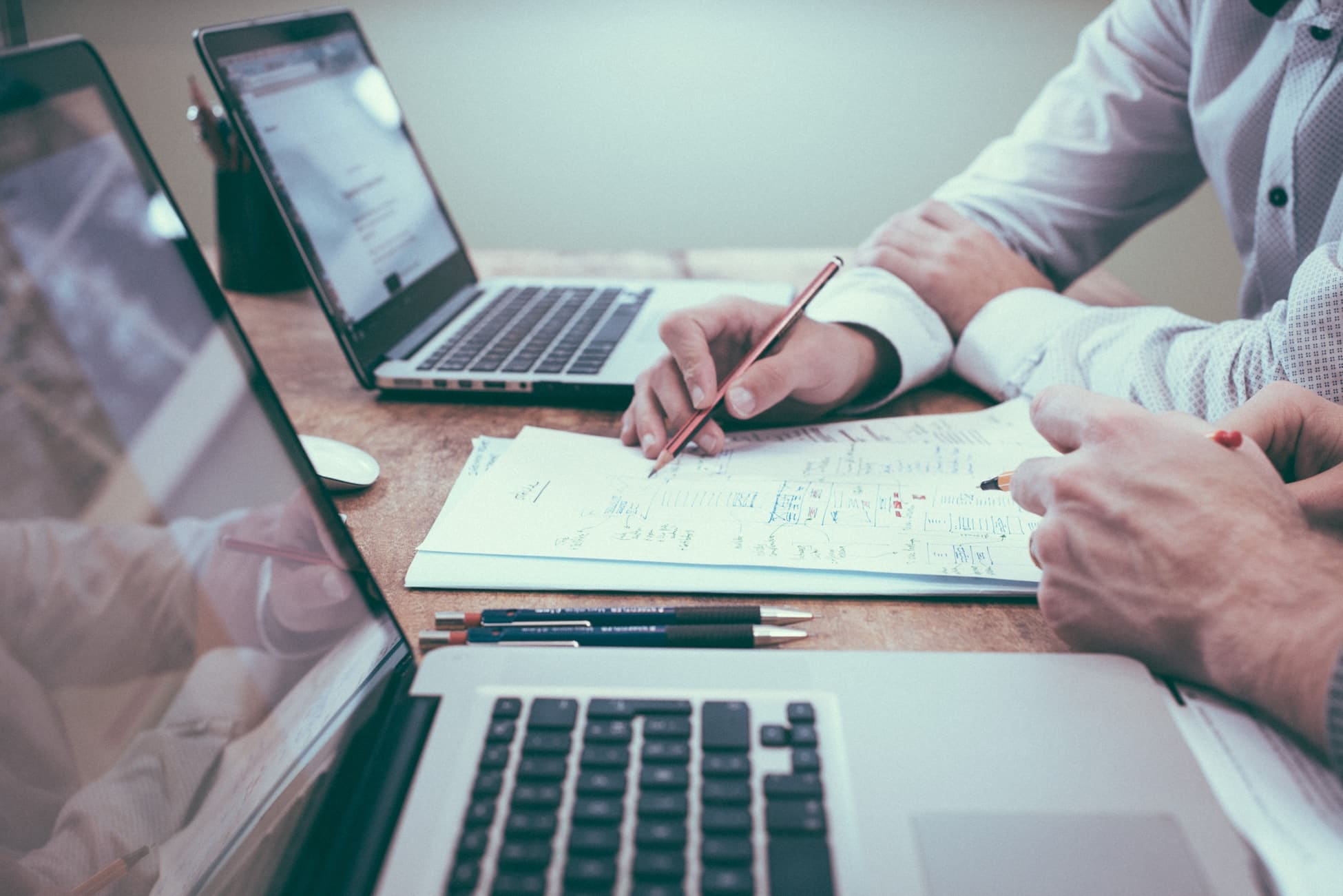 3.  Share Essential Product Data
A PDS is an excellent resource for communicating the specific characteristics of an item e.g. product dimensions and material. Team members can use them internally to share important product information, while also providing them as a helpful asset for consumers.
It's also easy to store and distribute sheets in multiple locations. As PDF files, they can be stored online and featured in an eCommerce store. This provides the added convenience of a separate document for featuring product information. A B2B consumer could use a PDS when researching a product's features.
In a physical format, product information sheets can be shared at business meetings and distributed to consumers.
4. Provide Consistent Information
Product Data Sheets help businesses be consistent with how they convey potentially complex technical data.
Details such as product specifications or design features are clearly displayed, ensuring consumers have greater context about the product. This makes it much easier for a consumer to visualise an item in an online environment or to understand how a product works in a physical setting.
By providing consistent information, Product Data Sheets helps to reduce product return rates. Displaying key features through accurate product data and high-quality digital assets removes uncertainty, giving consumers everything they need to make an informed purchasing decision.
5.  Compare Differences Between Products
With a PDS, businesses are able to easily highlight product variants. For example, a fashion brand could include the different colours of a t-shirt. Not only will consumers be able to see the variants in a simple format, they'll have more information about a product range, improving the user experience.
Another benefit is that they provide more choice for consumers. Shoppers can compare the specifications of different items, helping them decide on the most appropriate product that matches their buying preferences.
Harness the Potential of Product Information
By incorporating Product Data Sheets into a marketing strategy, brands will be able to provide accurate product information for their customers and connect with them online and offline.
From helping companies comply with regulations to sharing crucial information when it's needed, PDS have many benefits, building a foundation for long-lasting customer relationships.
Tapping into software that focuses on product information sheets is an excellent way to harness their full potential. 
Pimberly Print offers fantastic value with game-changing automation and powerful workflow management.