With more and more retailers longtailing products to increase average customer spend, Pimberly makes it quicker and easier to onboard more products, ensure the quality of the product data and improve SEO optimisation for your extended range.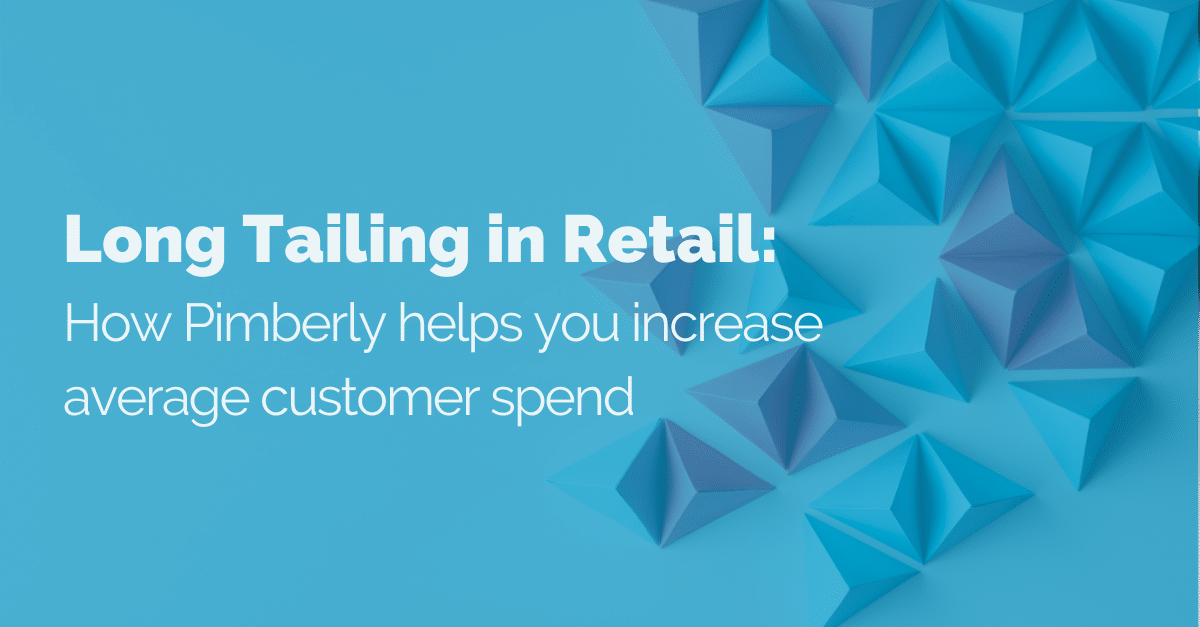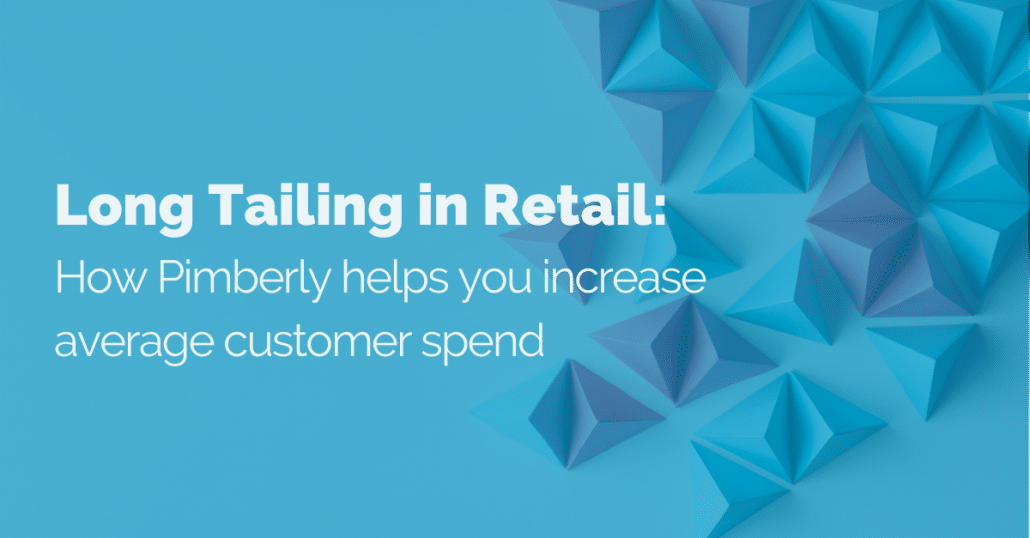 What is longtailing?
Longtailing is the ability to hold a wider range of low-volume, high-margin niche product lines. Without the limitations of a bricks and mortar store, customers can discover your full inventory more easily, without the issue of physical space for stock. Cross-shipping, automated photography, digital housing and product information management systems are making the product launch process simpler, so longtailing is much more achievable in a digital marketplace.
What are the benefits of longtailing?
First off, you can make significantly more margin on longtail products without the effort of pushing volumes. Popular, lower-margin products attract customers to your online store where you can present them with a more extensive range, driving  them towards purchasing higher-margin products.
Traditional stores are restricted by many things, firstly physical space. Online, however, you are restricted only by how many products your team is able to manage – a limitation that is diminished with the implementation of a strong PIM system. Long tailing and PIM go hand in hand to benefit retailers and their online product marketing.
More frequently, customers are looking for a wider variety of products to choose from when shopping online. They want diversity, and while they may be pulled in by the marketing of high-volume products, having something more niche, more unique, is a big selling point.
In a digital marketplace, you often don't need to hold stock of your product lines and can instead cross-ship directly from the supplier or manufacturer. As a retailer, this means that you won't incur any more costs than what it takes to set up new products and present them on the web, as opposed to investing in and holding physical stock.
What are the challenges around long tailing?
It's not uncommon for each individual product to carry a potential 150 attributes, and as your range increases so does the amount of individual product attributes you need to collate, assign and manage. And all of this needs to be sorted to provide detailed, consistent data before launching a new product.
When receiving multiple feeds of information, that needs to be processed and pushed out to multiple channels, this can take a significant amount of time and resources. The thought of onboarding more products, those that sell in low volumes, may not sound appealing to those tasked with managing this process. However, with a strong PIM solution, you can absolutely make it work to your benefit; and that-s where Pimberly comes in.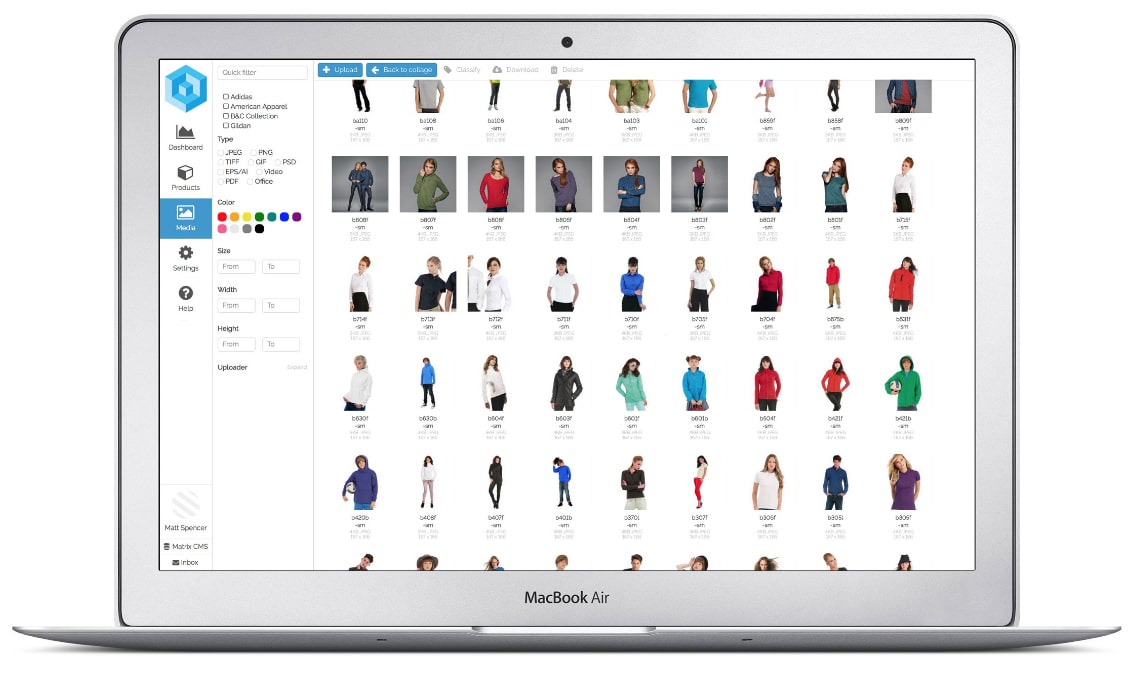 How can PIM/Pimberly support long tailing
Pimberly will ensure your business can quickly and easily onboard new products, ensure that they're SEO optimised and provide consistent data across multiple platforms.
Increased quality of data. The quality of your data is paramount in building customer confidence and brand loyalty, so it's essential that retailers provide rich, consistent product information across multiple channels. With Pimberly, not only is the management of a wealth of information made quick and easy with a user-friendly interface, but you can be confident that your customers are seeing accurate information at all touch-points. As trust in your brand grows, sales of your higher-margin longtail products will increase.
Reduced time to market. When considering onboarding more products, particularly low-volume longtail products, the ease and speed with which you can collate data and push products to market becomes incredibly important. Before implementing Pimberly, our customer LuxDeco were onboarding around 1000 products per week. After we came in, they reported being able to onboard the same number of products in a single day, effectively making their process five times faster.
Tightly managed companions. To increase the likelihood of customers choosing to purchase your higher-margin longtail products, you will need to tightly manage companion items. Longtail products must be relevant and add value for the customer, to drive traffic and, ultimately, sales. With Pimberly on hand to manage and organise a vast array of product data, eCommerce managers then have more time freed up to research trends, respond to customer preferences and develop strategies to increase revenue.
SEO optimisation. Pimberly makes it easy to describe your different products differently across specific platforms, ensuring that you're targeting the right customers within the right market. Close management of keywords will improve SEO results for your extended range, and drive customers towards your online store.
Want to learn more about the advantages of PIM? Check out our handy infographic