We've had a great 2017 here at Pimberly, and we hope you did too! We're looking forward to an even better 2018, and to help get you off to the best start, we've rounded up our top six trends in eCommerce, product information and distribution for the coming year, plus how you can take advantage of them in the new year!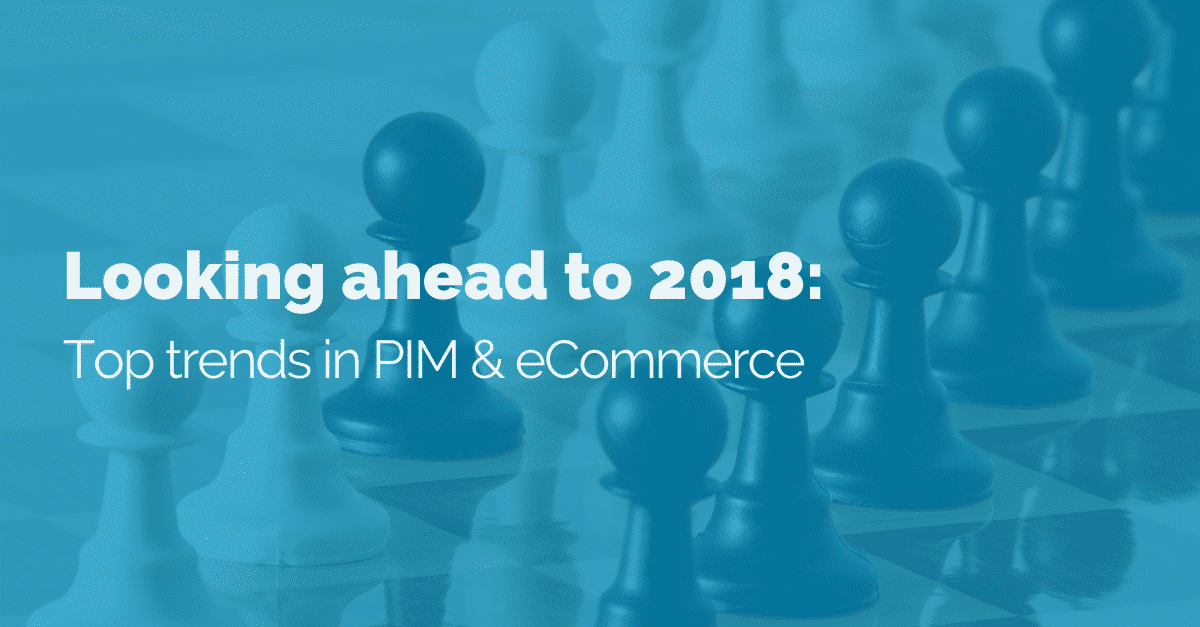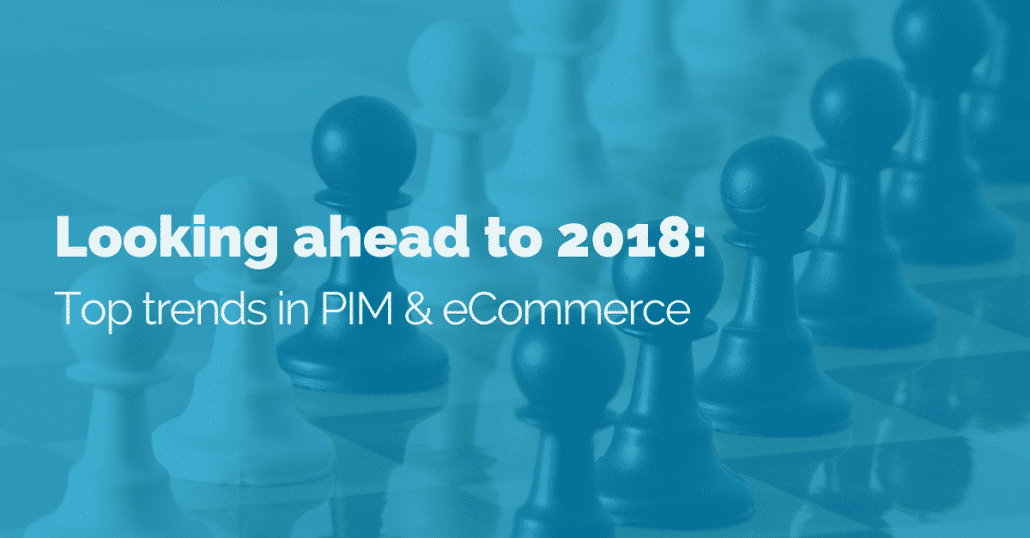 Importance of user-generated content
The importance of user-generated content is being realised across the industry – research has found that websites receive a 29% increase in conversions when user-generated content is featured. Reviews, images, videos and other user-generated assets provide fresh, interactive content that represents the diversity of your customers. All this can help increase trust in your product and brand, as well as boosting your SEO.
How to take advantage of this in 2018
Introduce scrolling content carousels with user-generated content, linking to social media platforms where customers are discussing your products.
Take advantage of hashtags and social promotions to engage with content creators.
AI and machine learning
AI and machine learning are becoming an increasingly important in many aspects of our lives. These new technologies will shape all aspects of eCommerce and retailing, helping you gain insight into the behaviour of your customers.
By utilising these new tools driven by produce and consumer data (such as recommended sizing options), your customers can receive more intelligent recommendations which will increase your upsell opportunities.
How to take advantage of this in 2018
Stay up to date with the latest innovations in AI and machine learning (you can keep an eye on our blog for discussion of the latest trends!).
Introduce chatbots and AI tracking for hyper-targeted remarketing.
Video and live video content
Video is the fastest growing ad format and the closest that brands can get to being face to face with their customers outside of a retail store. The use of live video content gives your customers a sense of immediacy and connection and allows you to gain real-time insights into how viewers are responding to your content. With emerging technologies, it's now easier than ever to create high quality video content that your customers will want to engage with.
How to take advantage of this in 2018
Invest in creating rich, engaging video content, including live video to connect with your customers.
Check out video apps like Slidely (which allows users to create video content ready for social sharing) and Wistia (which offers video analytic features to show where viewers watched or stopped watching) to get started!
Omni-channel/Omni-device consumers
Customers are increasingly using multiple channels throughout their customer journey – they might start out browsing on mobile, visit a bricks-and-mortar store, and end up making a final purchase online. You need to consider your customer journey even more carefully, and at each touchpoint provide the plentiful, rich and consistent data your customers expect, to keep up with their evolving expectations. If customers notice discrepancies or a lack of rich information across your eCommerce channels, they'll lose trust in your brand.
You also need to consider if all parts of your customer's journey are optimised for mobile devices, to ensure a quick and responsive browsing experience. A customer might have made a decision to buy based on seeing an item in store, but lose interest if your eCommerce spaces aren't intuitive to use when they come to make a purchase.
How to take advantage of this in 2018
Focus on optimising the mobile experience across all your eCommerce channels, including user navigation and checkout, to increase conversion to sales.
Ensure rich, accurate product information is available at all touchpoints to provide a seamless, consistent experience for your customers.
Voice search and purchasing
With consumers asking intelligent machines to browse products for them, rich and up to date product information is more important than ever – it's predicted that by 2020, 50% of online searches will be voice searches, so these devices need the right product information easily available to pass on to the customer. Voice assistants run on all types of data, and as we move into 2018 you'll be harnessing more and more of that data from your customers in order to stay ahead of the curve.
How to take advantage of this in 2018
Ensure all your products have rich, accurate and extensive product data attached.
Optimise your Google My Business listings, to ensure that your local pages have unique URLs and are indexed, most voice searches have local intent.
Longtailing becoming more widespread
Long tailing is a practice that has seen rising popularity with the rapid growth of online shopping. Long tailing refers to the ability to hold a wider range of low volume, high margin product lines. Thanks to advancements in technology and product information management (PIM), retailers increasingly have the capacity to stock a larger range of these niche products on their eCommerce sites, with greater control over stock and shipping (avoiding the extra costs these can incur). This gives even small retailers the opportunity to compete against retail giants in the marketplace.
How to take advantage of this in 2018
Invest in your eCommerce platforms to take advantage of long tailing, giving you the opportunity to increase your offering.
Implement PIM to ensure increased quality of data, reduced time to market and SEO optimisation, which is vital when onboarding a larger range of products.
Want to find our more about how Pimberly can help you achieve your eCommerce goals? Set up a free demo today