It's a week since we were kicking things off at Internet Retailing Expo 2018. Our second event as a Pimberly team took us a little further from home down to Birmingham. The NEC was the perfect backdrop for such an exciting show. Here are some of our highlights of the event:
How to sell not repel. Is poor product information and attribution losing you online sales?
Our resident retail expert Scott Hanson held a great workshop session on the second day of the show.
Scott discussed results of a recent survey. It showed that poor product information is the biggest turn-off for almost 50% of customers.
Key takeaways from the session were:
Learn about the link between product data, online user experiences and conversion
Learn how to make the business case for investment in product information management (PIM)
He also showed examples of how leading brands we've worked with have put product information at the centre of their internet retailing strategies.
We had some great feedback from the session – thanks to all those who came along!
If we can do it…
To prove how easy Pimberly is to use – we spent under an hour running through its key features with some of our 'less technical' team members. Then we had them give demos to our stand visitors. The clean and simple UI and drag & drop data mapping meant they picked it up in no time (and you can to!).
Cheers
Massive thanks to everyone that came along to stand F11. It was great to meet you all and hear about your trials and troubles with product data. As the only UK based and owned PIM provider, we love getting out and about with other home grown businesses to chat about their internet retailing ambitions.
We hope everyone else had a great show too – and big thanks to Internet Retailing for putting together such a buzzing event!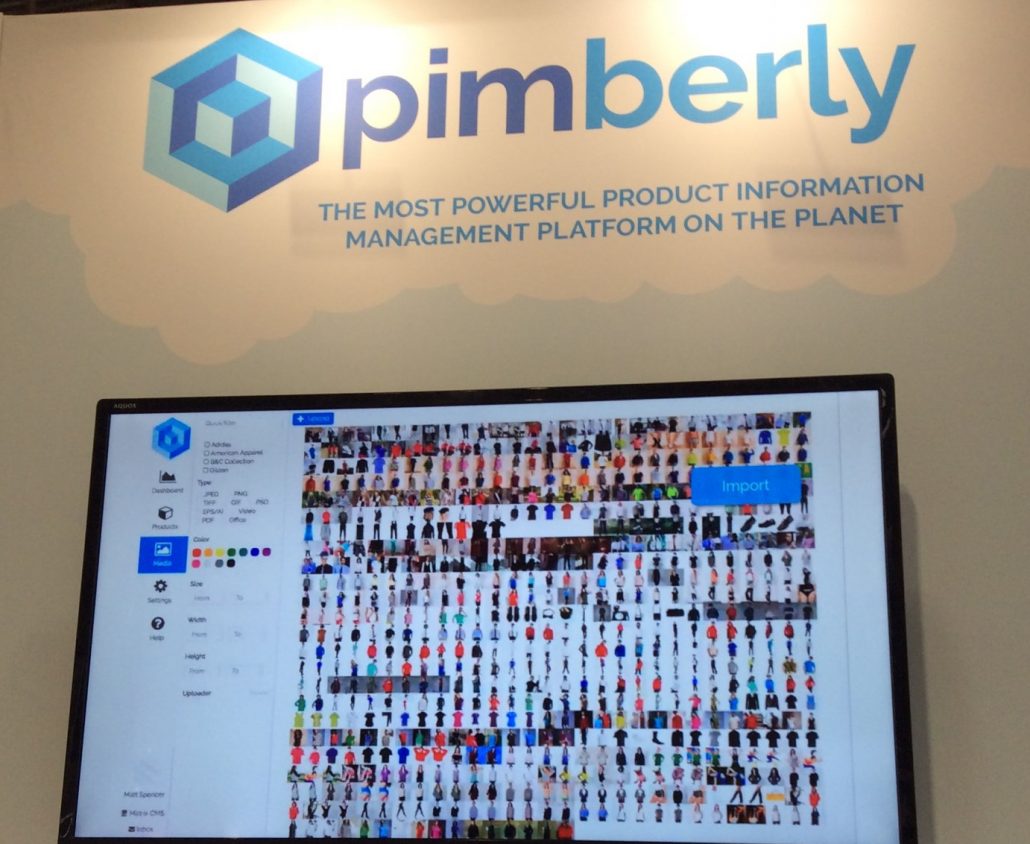 Find out what else the Pimberly team has been up to on our events page