Is it time you got serious about your business growth strategy? At Pimberly, we live and breathe business growth. An effective eCommerce tech stack and efficient business processes are some of the core pillars of growing your eCommerce business, which is where PIM makes an entrance.
Because product information plays such a crucial role in eCommerce success, you need to streamline the management process. If you're looking to expand your offering, or extend your reach to new channels or geographies, deploying a PIM is essential. Powerful automation means you can reduce over 80% of manual tasks. Say goodbye to duplicated workloads and concentrate on growing your eCommerce business.
Here's a handy infographic that shows all the different ways PIM streamlines and automates product data processes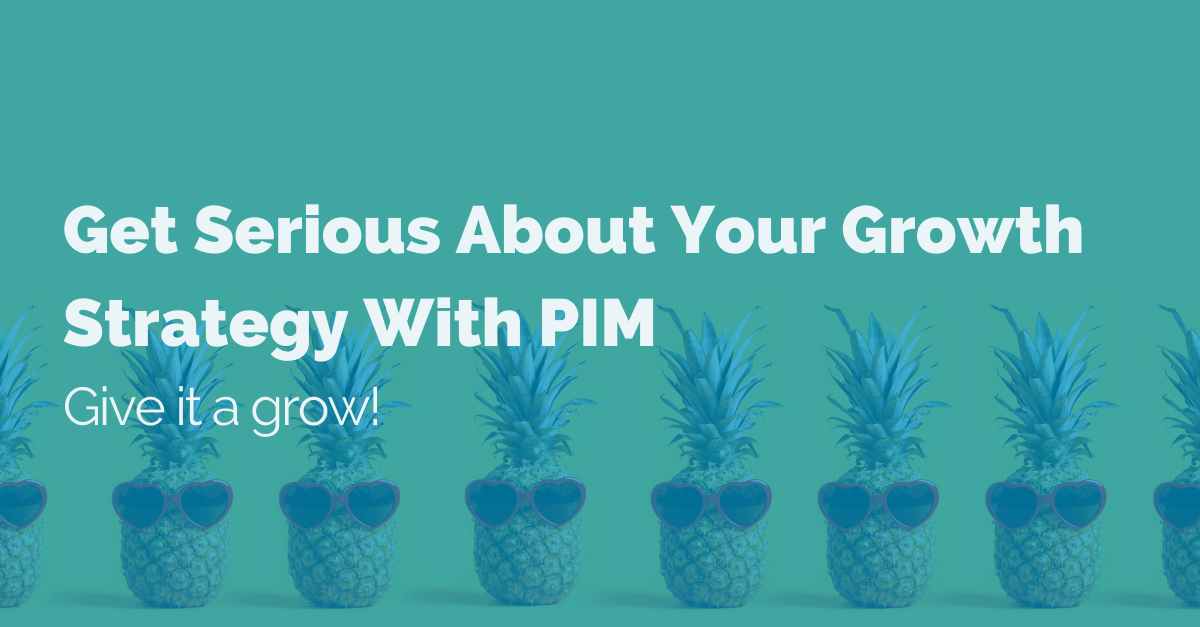 Go global
Global eCommerce and cross-border activity represent huge opportunities for businesses. Recent research from DigitalCommerce360 shows that cross-border purchases are becoming more and more common, with 51% of consumers saying they plan to purchase from retailers in other countries. You can also increase sales by between 10-15% by going global. Overall, cross-border and global trade is definitely on the rise, hitting a record $32 trillion mark in 2022.
The world is your oyster
For Gill Marine, the world is now its oyster. Pimberly has enabled Gill Marine to totally champion its international eCommerce operations. Operating across 35 different countries in four different languages, they needed a robust solution to back them.
One really notable international milestone they reached was the launch of Gill Fishing. Fishing is BIG in the States, and they wanted to jump right in. The team at Gill came to us with a very specific project in mind, and they wanted to move fast.
With the help of Pimberly, a dedicated eCommerce site was built in-house and from scratch. This saved them loads of time and money. In less than one month of starting the project, they were already processing their first orders.
Keen to find out more on Gill Marine's PIM journey?
Global PIM prospects
Localization is an absolutely essential part of your international growth strategy. Your customers want to have product information available in their language. They want to see sizes and measurements that make sense to them and pay using their own currency.
Manage all this with a dedicated PIM solution. Store, translate, enrich and distribute your product data across all channels, in as many different languages as you need. You can also store all prices in the different currencies of the countries you serve.
Because there are vast differences from region to region, it's important to tailor your product descriptions and digital assets to suit different needs and cultures. Scoping features enable you to do this quickly and easily. You can also focus on creating localized SEO strategies by linking to your keyword tools to give your products an increased reach.
Dig a little deeper in global PIM prospects in this blog
Super speedy time to market
Bring disparate systems and siloed product information together in one centralized hub – your PIM platform. 79% of products don't launch on time because of these barriers to growth. Across industries, new product launches can account for 25% of revenue. This is why it's so important to get your product launches right.
Being able to quickly onboard new products or launch a new product range brings about so many opportunities to boost sales. The more variety you have, the more your customers will be browsing. Offer kits and bundles to jump on up-sell and cross-sell opportunities. When done right, you can create great customer experiences and significantly increase your sales.
Find out how you can create product pages that convert browsers to buyers
Drastically downsizing on time
Our customer, Bombinate, has massively expanded its product range with the help of Pimberly. It divided its time to market by 10 in just one month after implementing Pimberly.
Another customer of ours that drastically reduced time to market is Arthouse. The team used to spend at least a week locating and preparing digital assets ahead of a new product launch. With Pimberly, they were able to do this in just 15 minutes!
Regatta also reaped the rewards of the Pimberly platform. Product ranges change, and those changes need to be managed efficiently across all channels. Before Pimberly, it used to take three weeks for product changes to reflect. The changes made now reflect pretty much instantly.
Time-saving PIM prospects
PIM gives you a centralized hub for all your product data and digital assets. Because everything is gathered, stored enriched, and distributed from one place, your team has full visibility and can collaborate effectively.
Data from multiple feeds can be easily imported in any format, giving you the power to create a single source of truth. When it comes to expanding or updating your product range, you can do this really quickly with Pimberly's functionality.
Use lifecycle stages and triggers within Pimberly to determine the status of your products. With visual dashboards, you can easily identify where products are up to in the launch phase. These triggers powerful automation enable you to set requirements that need to be met before the product moves through the process. Workflows automate this process, meaning you'll never launch a product with missing information.
Learn more about Pimberly's wonderful workflows
When you've got updates to make, it's crucial these are reflected as soon as possible across all your channels. Your customers need up-to-date product information to make informed buying decisions. API's collect product information from multiple data sources and you can carry out bulk updates in Pimberly which reflect almost instantly. This saves you heaps of time, and it also means your customers always have the most accurate and complete product data.
You can also manage your digital assets with speed in Pimberly. With unique identifiers, you can automatically link your digital assets to the related products. We also use the power of AI to automatically identify what is in an image and it even recognizes faces, so you can filter by model name. Say goodbye to the days of having to manually name every single asset you use.
Time to get serious about your business growth strategy
Pimberly is a cloud SaaS software solution, so why not give it a grow with PIM! We're with you every step of the way, from implementation right through to when you're live and kicking. Our dedicated team of in-house developers will always be on-hand to make sure you get the best possible use from the platform. The advantages of a SaaS cloud-based PIM are vast and totally complement ambitious business growth strategies.
Having an in-house development team means there are no limits as to what we can do and we're on a continuous journey of improvement. We work on an 80/20 split when it comes to developing the Pimberly platform. 80% of this is driven by what our customers want from the platform to overcome the unique challenges they face.
Because everything is stored in the cloud, your team can access everything they need at any time, from anywhere and on any device – provided you have an internet connection. The cloud also has unlimited storage, meaning you can store as much data in Pimberly at no extra cost and you'll always have a backup. It's completely scalable and the platform grows with your business.
We like to say that Pimberly is super secure, super powerful, and super duperly user-friendly. You have speedy processing times with no bottlenecks, which guarantees you always have efficient workflows running.
There's no time like the present
Powerful tech solutions have facilitated so much innovation. As we all strive to innovate and improve, there is a massive opportunity for businesses to completely redesign the way they work.
As we all look towards a brighter future, it seems apt to think of a brighter future in terms of our offerings. Some key trends that are likely to drive business growth in the future include:
Better customer experiences
Personalization
Developing digital transformation strategies
Data-driven decision making
All of these things can be achieved with a powerful PIM solution like Pimberly. What drives us is giving our customers the ability to create strong relationships with their customers. We give you the power to truly leverage your product data. With deeper insights, you can personalize experiences and use data to drive your decisions.
Having more time, flexibility and agility are all conducive to scaling and achieving business growth. When it comes to your eCommerce operations, you can get serious about your growth strategy with PIM.