As we move through the digital age, retail technology is becoming a focus for businesses that are realizing the benefits of moving online. There are so many exciting technology developments in this sector; from extended reality to automated processes, through to personalization. The sky's the limit!
Here's how brands can benefit from these new retail technologies, and which ones to keep an eye on as they are on the rise.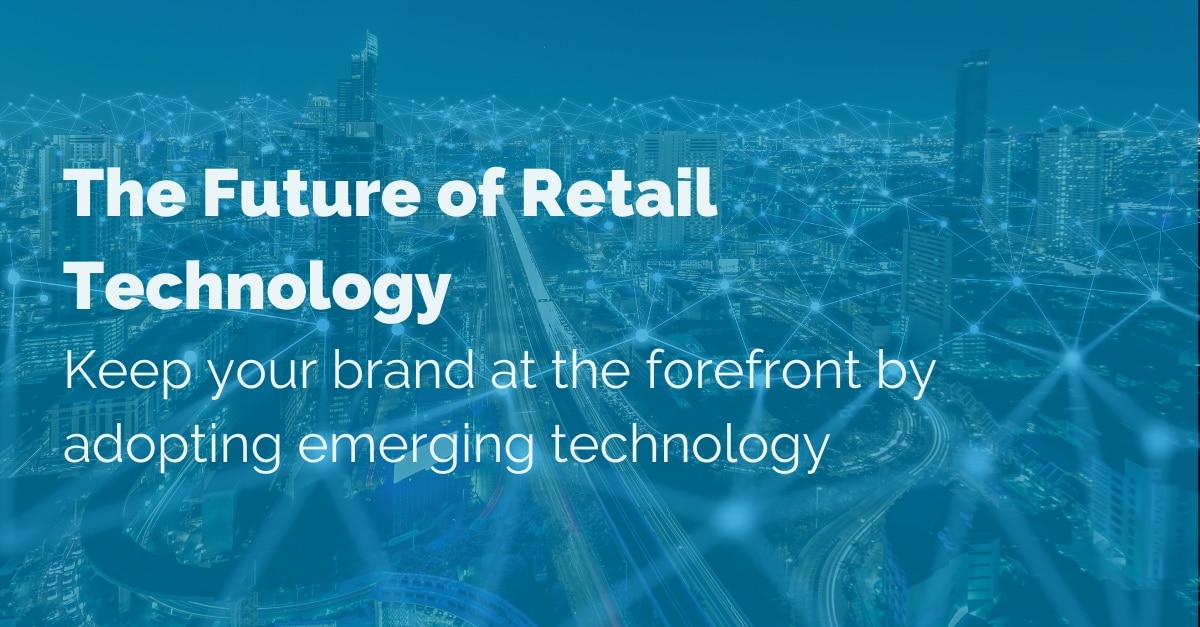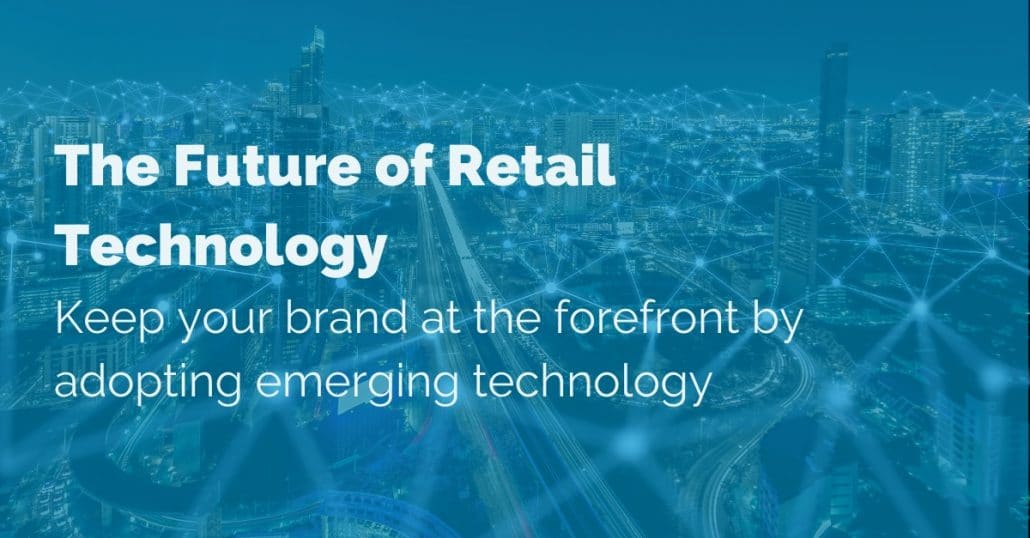 How can brands benefit from retail technology?
It's no secret that good customer experience is a leading factor in business growth. With 86% of customers willing to pay more for a better experience), it's no surprise! Use the latest in retail technology to improve the customer experience and enhance the overall efficiency of your business processes.
However, your customers aren't the only ones who will benefit from this. Brands using sophisticated retail technology can better manage their inventory, predict demand, optimize supply chains, authenticate products, and much more.
Moving online also presents significant benefits for brands. By maximizing availability across different digital platforms, it makes it that much easier for customers to find you. This omnichannel approach provides a seamless shopping experience. It can also help increase your reach for that extra competitive advantage.
Retail technology to look out for
Extended reality
Extended Reality (XR) is an umbrella term, covering Virtual Reality (VR) and Augmented Reality (AR). Both have proven to be super effective in enhancing the customer's online experience.
AR is an interactive experience that superimposes information onto the world we see before us. For example, IKEA has created ARKit – an app that determines if a piece of furniture will fit well in your home. Smart mirrors are another great example. They allow shoppers to try on different things, like an item of clothing or a shade of lipstick, without actually putting it on!
Similarly, Ralph Lauren's flagship store features smart dressing rooms. Shoppers can adjust the lighting and easily send requests for different sizes. It even suggests items that go well with what they've chosen to encourage cross-selling.
VR, on the other hand, creates a simulated experience. IKEA uses this to help customers visualize what their new kitchens could look like. It removes the risky element of renovation and helps bring their vision to life.
eBay and Myer, an Australian retailer, have also collaborated to create the world's first virtual reality department store. These examples give glimpses into an exciting future. Adopting these technologies can provide you with very unique selling points. As a result, you can drive more customers to your online or offline stores to increase your sales.
Big data
Brands have been collecting customer data for many years and use it to gain insights into customer behavior. The transition to a Big Data approach enables those companies to look at every stage of the retail process through both macro and microlenses. You can use that detail to help personalize a customer's online shopping experience. This lends itself to you being able to predict trends and buying behavior, forecast demand, and optimize pricing.
An example of this is Walmart's private cloud, where they use machine learning coupled with Big Data to boost customer satisfaction. For instance, this could be where you pick an item on behalf of your customer but it's out of stock. Smart substitutions will then provide a suitable alternative.
The Big Data approach might feel like it is the preserve of larger organizations that have the budget for such an infrastructure. However, there are vendors who recognized this and now provide a Big Data as a Service-style offering. Companies such as Microsoft, Google, and Amazon are prime examples of this.
Next-generation personalization and recommendations
Recommendation engines are incredibly useful for retailers. They can help customers find items or services that they didn't even realize they needed. In turn, this will often help you achieve higher sales and enables your customers to shop with greater ease. The more data you obtain, the better the algorithms become. Therefore, recommendation engines only get better over time.
Amazon is one of the best examples of a retailer using recommendations and personalizations. We've all probably added something extra to our cart because Amazon recommended something useful!
With the right technology, you can also personalize your messaging based on customer segments. By doing so, you can boost conversions by meeting the different needs and expectations of your audiences.
Biometrics
Biometrics can help provide a better in-store experience for your customers. Facial recognition enables you to identify your customers and respond to their unique needs based on past actions or buying behavior
Using this type of technology will clearly improve the retail experience and your customer engagement. However, it should be noted that it comes with some privacy and legal concerns.
Automated warehousing and stock management
Automated warehouses and stock management is crucial in improving inventory control. While manual inventories are long and laborious, smart robotics (like StockBots) and computer systems do this automatically and in real-time. They assess stock data reliably and then put it to use in a way that makes stock management easier.
With automated warehouse systems, you can better manage and track your stock. Over time, good stock management systems help you identify trends. As a result, you can make more reliable predictions, implement improvements, and prevent issues from happening or escalating.
A good example of stock management technology is radio-frequency identification (RFID) tagging. This helps you track stock throughout the supply chain and minimizes the risk of inventory loss.
What the future holds
The advancements and constant evolutions in technology are astounding! The future of retail technology is moving toward truly optimizing the customer experience and making the customer journey more seamless.
There are many exciting technological advancements to look forward to in the retail sector including:
More automated and self-checkout processes for customers (like Amazon Go)
Employee wearables to interact with store data
Further developments with Robotics, where Artificial Intelligence (AI) will be utilized to make decisions based on certain situations. Examples of this would be a robot analyzing items in a box and moving them to the right shelves.
The future of retail technology includes both physical advancements and better analytics. These will help you meet the changing demands and expectations of consumers to achieve retail success.
Conclusion
Retail technology is super fast-paced – driven by a more competitive landscape in many sectors and increasing consumer expectations. With younger demographics of shoppers often being digital natives, they help to drive this further. Social media also enables the spread of positive (and negative) buying experiences.
So, it's important to keep your brand at the forefront of this digital wave by adopting emerging technology. However, there's no need to rush in and take on everything at once! Choose technologies that align with your business objectives, customer profiles and will work well with your existing tech stack. This will help you maximize efficiency and reap the many benefits of improved customer service.
Find out how PIM will take your eCommerce strategy to the next level in this super quick platform tour