The word 'millennial' is thrown about a lot, from headlines lamenting their lack of interest in the theatre, to marketing teams trying to tap into their interests. But millennials are more than just an abstract demographic or a talking point for journalists on a slow news day.
Millennials (also known as 'Generation Y' or sometimes 'Echo Boomers' are defined as those born between the early 1980s and mid-1990s, though some say millennial birth years end in the early 2000s. This tech-savvy generation typically has increased familiarity with communications, media and digital technologies, compared with the generations that came before them. They have high expectations when it comes to online interactions, having grown up in a time when technology was evolving and digital was crowned king.
More simply put, the answer to the question what is a millennial? Can be summed up by someone we know pretty well: Annabel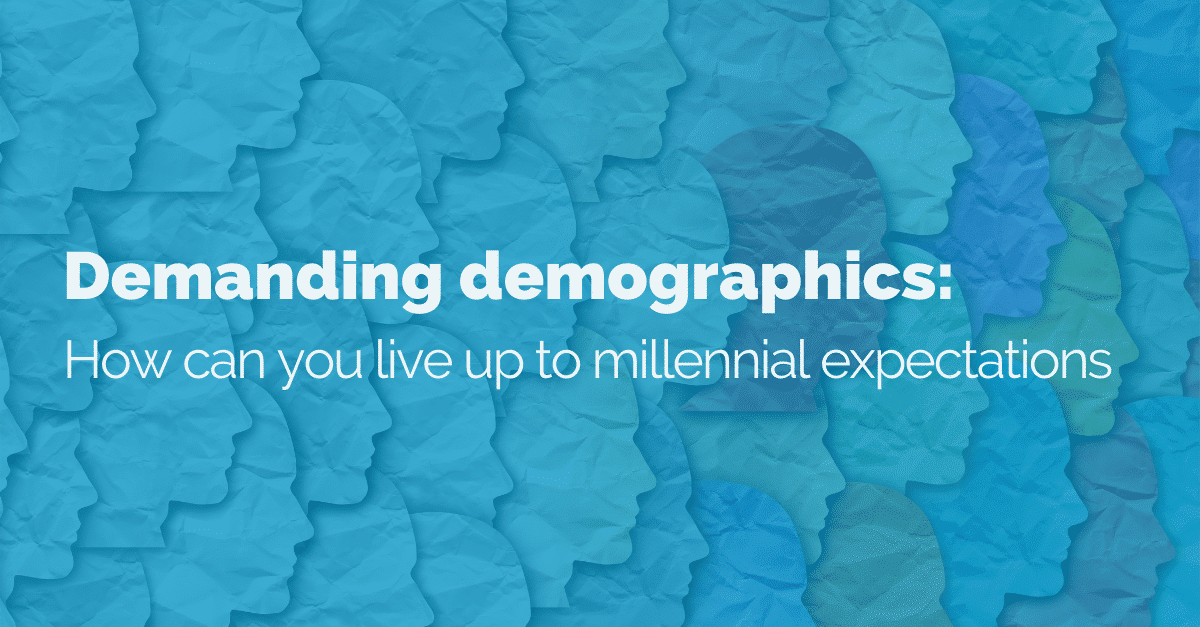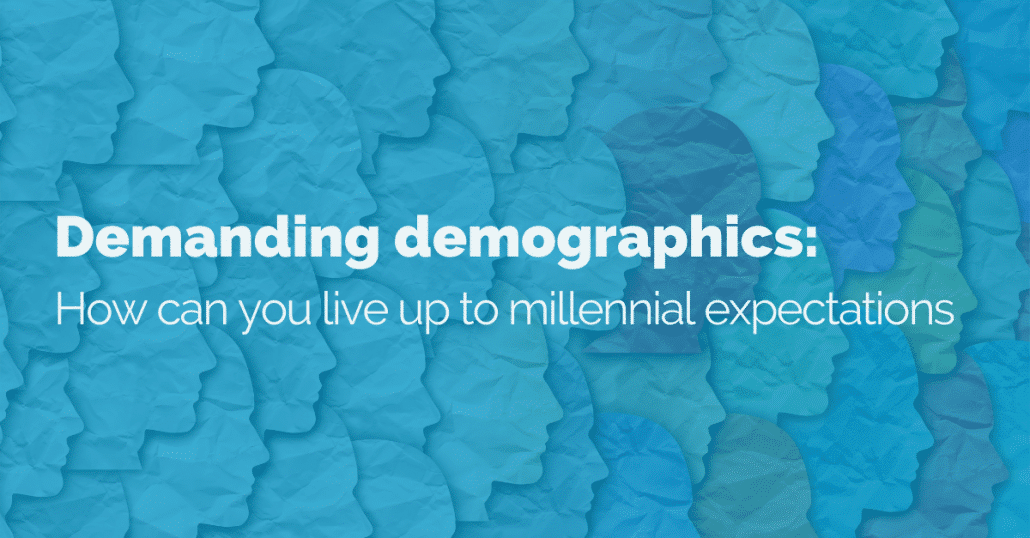 | | |
| --- | --- |
| Age: | Mid-20s   Early 20s! |
| Works: | Right here at Pimberly! |
| Likes: | Cheese & onion crisps, rom-coms, real-time stock availability info when online shopping |
| Dislikes: | Badly organised product data slowed down her shopping experience. And cats – she hates cats. |
| Pet peeve: | Not knowing when the last time for next-day delivery is! |
While Annabel may have very high expectations when it comes to the experience of online shopping, she's also part of a generation driving serious changes in the eCommerce world. With millennials expected to spend $1.4 trillion (£1 trillion) in 2020, it's important to meet these high expectations if you want to successfully catch their attention and build their trust.
Finding your products
Annabel and her peers can simultaneously navigate your eCommerce site and three of your competitors, constantly comparing your offers in terms of products, services and presentation. High standards and a busy lifestyle mean that she's not going to wait around for your page to load or call you if there's information missing ' your offering needs to be full and easily navigable from the first touchpoint to the last. If not, you're in danger of getting customers onto your site, only to have them leave without finding the products they want.
The way that you categorise and structure your products is vital, and you must consider the different types of customers that will be looking at your offering, and how they may go about searching for certain things. Keywords and metadata are also important here, as they make your products more searchable both internally and externally to your site. If your products are not easily searchable, you will quickly lose the interest of your audience.
Annabel, for example, was recently looking for a dress she had seen advertised on an eCommerce fashion retailer's site. It was pink and frilly with lacing on it, however, it took fifteen minutes of frustrated searching before finding the right dress, keyworded: 'pink, ruffle, lattice. Making items unnecessarily difficult to find by not fully utilising keywords and metadata is a quick way to incur the wrath of tech-savvy customers.
Upsell and cross-sell opportunities
Displaying similar and related items alongside product information is the most effective way of improving your customers'experience and increasing your average order value. And whether it's showing compatible ink cartridges for a printer, reminding her of dishwasher salt when buying detergent, or suggesting the perfect shoes for that party dress – Annabel appreciates retailers making the experience easier and faster.
Young people realise that companies actually know a lot about them, and trust that you can make good recommendations about the things they would like or need. Creating a personalised experience develops a good customer relationship by building trust in your brand.
But of course, don't then take that trust for granted'
 Trust issues
Inconsistency in the product information on retailer websites is the number one reason Annabel abandons items and purchases products somewhere else. One of the examples she showed us of this was a listing for a chair that had images of two completely different products, with no indication of which one she would be purchasing!
Errors like this can break your customer's ' trust in your brand, even with just one instance. Trust is the single most important thing you need to build with your target market in order for your eCommerce to be successful, so making sure you iron out any inconstancies is vital.
  Living up to expectations
The upcoming generation of young professionals has grown up surrounded by the rise of all things internet, with technology evolving everything from the way we watch television and films to the way we shop. Millennial shopping habits and expectations may be high compared to what they used to be, but it's these along with emerging technologies that are shaping the eCommerce world.
Getting your product information in order and your eCommerce stores streamlined is vital in keeping up with the demands of a millennial marketplace. After all, this savvy generation is also getting their Baby Boomer parents on board with the latest shopping trends'
Want to find out how Pimberly can help you appease the millennial market? Give us a call on 0161 804 1850 or email sales@pimberly.com.