Features of a PIM – what does a PIM do?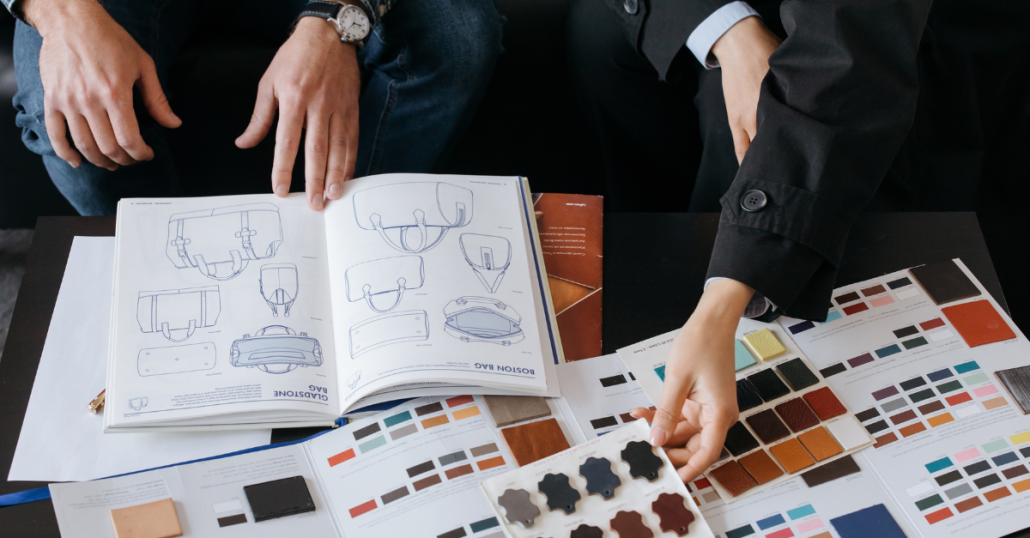 Data Loading/Capture – The most common feature of PIM software includes data loading and capture related to products. This data capture and loading include everything from SKUs, article numbers, universal product codes, product titles, names, and even miscellaneous information related to products.
Data Cleansing – PIM software can also easily be used for data deduping and cleansing while organizing them according to different attributes and categorizing them at your convenience. In turn, your data is meticulously organized and ready for wherever you might need to utilize it. Disparate data systems are rendered archaic with the modern PIM/DAM.
Central Repository "Golden Record" or "Source of Truth" – Companies and brands use PIM software as a glossary or a 'Source of Truth' central repository item for product information and data collection. We often refer to this centralized database as a brand's 'golden record.' Having such a repository ensures you're always pulling the correct data.
Enrich & Enhance – For brands wishing to make their products more appealing and discoverable by filling in the information gaps and collecting data. AI is also widely used to enhance product details and descriptions, giving customers a better understanding.
Automation of business processes – Business automation efficiently accelerates business processes, enhancing productivity and sales. Thus, PIM software is highly recommended for automating your business tasks.
Approvals & Governance – You can also use PIM software to automate approvals and governance of important decisions regarding products and data collection.
Hierarchy management – PIM applications also help create and maintain a hierarchy system that helps further in simplifying accessing product details.
Personalization – With the help of PIM software, a brand can create various versions of its digital assets to accommodate different audience segments.
Localization – One of the most evident benefits of using PIM software is that you can adjust and personalize tones, languages, and communication preferences according to your locality and customer reach.
Digital Asset Management – Efficient digital asset management to enhance, store, and optimize different product variants of a single image to reach different sales and export channels.
E-Catalog Generation – A PIM application helps share different specified products with their designated digital assets and product data for a single, multiple, or B2B customer through internal departments.
Connect to eCommerce web stores – A business can easily enhance its customer reach through PIM software by connecting to multiple eCommerce web stores with efficient data collection and management.
Syndication to marketplace – Through delivering efficient product data management to multiple and potential marketplaces, with the help of PIM software, a brand can increase its product distribution and centralization.
Benefits of deploying a PIM solution
Reduced time – PIM software can help you distribute multiple products through effective data collection by time reduction.
Increased sales – A brand can increase its sales and boost its business with a compelling digital experience for its customers.
Reduce returns – A business can also reduce its returns and retain its customers with comprehensive information on each product and specification.
Rapidly onboard catalogs– A brand can increase sales and market reach through rapid onboard catalogs for new suppliers, particularly for prominent marketplaces and drop shippers.
Improve data governance – This is another benefit of PIM software that helps a brand follow regulatory compliance, such as the forthcoming European Digital Product Passport and ADA.
Automate data validation – Automation for data validation and optimization helps a business boost productivity, enhancing its ability to utilize the most recent AI capabilities.
Types of PIM solutions
   Technical Considerations
Based on every company's preferred and required data management, there are different kinds of technical considerations to keep in mind while choosing the best PIM solution. Check out the most widely used types of PIM solutions below:
On Premise – PIM is set up on office equipment and runs on business servers instead of storing data and performing operations in the cloud. This option provides more access, control, and security. If you're on the company's intranet, you can utilize your on-premise PIM software even if the internet isn't working properly. Cost and IT capabilities are drawbacks.
Dedicated SaaS – A SaaS PIM system is accessible by subscription in a cloud-based setting. It can be readily updated remotely, ensuring the most recent and effective version is always used – without the subscriber engaging in IT support. Unlimited storage capacity is provided according to the subscription model.
Multi-Tenant SaaS – On the other hand, in a multi-tenant environment, the SaaS vendor offers only one version of its software to all of its clients, also referred to as tenants. Each client has a safe instance and a certain amount of customization, which keeps their data private and hidden from other tenants.
Open Source/Closed – (OSS) is a more affordable product information management choice, often designed with higher customizability. OSS PIM software demands more technological know-how than many on-premises or cloud-based alternatives. Similar to on-premise PIM software, security is your responsibility; however, software available in the cloud as a service solution looks after the protection of your data.
Relational DataBases and Non-Relational Database – Data is organized into distinct tables by a relational database management system (RDBMS), allowing for flexible access and reassembly by user-defined relational tables. A non-relational database, on the other hand, uses an architecture where tables are not the main structural component.
   Industry Specific Considerations
Based on each industry's specifications and distinct data management requirements, one needs to keep industry-specific considerations in mind, such as:
Sector Focus
Specific sectors like Foods or FMCG must work mainly with GDSN or GS1 data pools for efficient product management.
Construction – Sectors, including construction and maintenance, can opt for BIM and 3D CAD systems to better manipulate, view, and store data more elaborately.
Electrical – The sector governing the electric mechanisms must conform to eTIM standards and solutions for efficient data management of electrical products and specifications.
Manufacturing – For the manufacturing sector, a brand must conform to a PIM solution that can efficiently optimize and manage workflows, lifecycles, data storage, and certificate generation.
Medical – For the Medical sector, a business needs to opt for a PIM solution that can adhere to security concerns and regulations for efficient data management and processes.
Functionality
To choose the right kind of PIM software, one also needs to consider the functionality needed to optimize brands' processes and product management, such as:
Specific Needs – If the functionality your brand requires is just a simple spreadsheet, then there is no use in choosing a fully featured PIM software.
Buying the Best Option – Secondly, buying PIM software is nothing short of buying a house. It comes in all shapes, sizes, and prices, so one must be careful in opting for the best selection.
Where does a PIM fit in my tech stack?
Product models with variations, localized product information, and translated product information are all handled by a decent PIM system. It gives suppliers a platform to offer content for their products and address your unique business concerns, such as providing governance around accuracy and completeness while ensuring speed to market is key.
It's important to be flexible, adaptable, and scalable. To effortlessly distribute your finished catalog across all of your channels, from eCommerce and print to marketplace, mobile, POS, and beyond, you'll need to make sure your PIM is well integrated in the case of an omnichannel.
What does a PIM solution cost?
There will be several factors to consider depending on the type and size of the solution, but in essence, these will typically be:
Small SMB Platform – License from Free to circa $1,000 per month, usually self-installation with an online knowledge base and community help, ability to pay for implementation services/1-2-1 training.
Mid Market – License from $1,500 to $2,500 per month plus usually budget around 1x annual fee as implementation costs. Costs typically rise based on extra modules like Catalog, Marketplace, and e-Commerce Integrations.
Corporate – License from $5,000 to $10,000 per month plus usually budget around 1.5x annual fee as implementation costs, assuming multiple bespoke integrations with ERP, PLM, eCommerce, etc.
Enterprise – License from $10,000 to $100,000 per month plus usually budget around 2 to 3x annual fee as implementation costs; these typically are part of an Enterprise digital transformation project.
Best PIM systems in 2023: The prominent features
The best product information management system helps with everything from creating product data to importing and exporting it, collecting data efficiently, enriching it, and distributing it. We have reviewed several of the best PIM system providers' functionality from their websites and composed a summary list below to show some of the most prominent features of our listed best product information management systems in 2023.
The best PIM software offers:
Workflow management tools already built in are essential characteristics to note
Bulk assign activities to users and provide different access privileges to users, manage communication and cooperation effectively, and easily track your tasks.
Collaborate and coordinate among several departments like management, editorial, design, and data entry
Data governance through predetermined rules and recommendations based on each channel, you can automate simple operations.
Combined PIM/DAM functionality for all of your text product data, as well as your digital assets – images, graphics, papers, audio, and video, can all be organized, integrated, and related to products
Built-in AI for product descriptions, attribution, data validation, and image recognition
Single source-of-truth, or 'golden record,' to maintain reliable product data across all sales channels and make updates a seamless process
Vendor portal with templates to facilitate the exchange of product data with all suppliers
Seamless integration with third-party applications through simple data import and export and/or native API connectors
Quality assurance and data governance in data quality management to provide cleaner, more reliable data
Unlimited product attributes and relationships between products and attributes with built-in validation rules
Monitor all product material to give improvement warnings, meaningful customer insights, business-critical product KPIs, and vendor integrity scores for inaccurate or missing product information.
Product Experience – bring your products to life by developing excellent content that is relevant, contextual, and appealing by streamlining the process for product content to onboard information from any source and create a single source of information for your product content.
Simplify the delivery process to make connecting with your customers through all your channels easier.
Business rules to enhance data automatically while minimizing mistakes and manual work
Create unlimited drag-and-drop catalog/schema/taxonomy structures, including categories, families, and characteristics, so you may standardize and organize product data.
Top PIM solutions of 2023: What to look for
To assess and choose from the most well-liked PIM programs available, you must look at their user interface and evaluations equally. Here are some considerable elements to look for in the top PIM solutions that help users choose software as a good alternative for 2023:
Software Integrations
For the best PIM solution, consider two integration touch points: Does the program work with many different storefront systems, such as Google, eBay, Amazon, and Shopify? Second, does the best PIM system provide connectivity with email and social app platforms like Slack?
The three primary types of integrations are:
Pre-built connections that you can set up quickly.
Custom integrations that use an API.
Third-party software that enables connections to other programs.
Enhanced Features
The best PIM solutions will have a distinctive flavor of their own. However, each piece of software on this list has to include the following fundamental features. Some of the most commonly enhanced features to look for in the best product information management system are:
Product data management tailored to various channels and touchpoints, including eCommerce websites, marketplaces, and social media platforms, is made possible by PIM software.
Gather, save, and keep track of product information, including prices, pictures, descriptions, technical specifications, and variations.
Direct integration with well-known eCommerce systems, like Shopify and BigCommerce
Tools to handle workflows and engage with stakeholders provided by PIM software, ensuring that goods information is reviewed, authorized, and updated quickly and effectively
The best PIM software should have DAM features that let companies manage and arrange product photos, videos, and other digital assets in a single spot.
Best-in-class Product information management software should enable firms to maintain and update product data from a single location and offer a single source of truth for product information.
The best PIM software should offer solutions for data cleansing, enrichment, and normalization, enabling organizations to ensure that product information is correct, comprehensive, and up-to-date.
The best PIM tools should create and oversee product categorization systems, ensuring product information is consistently and accurately arranged throughout channels.
Usability
Is your PIM software an all-in-one solution for all departments, including sales, data governance, and marketing? Check if the solution can provide straightforward and actionable feedback on data quality to handle product content and management.
Pricing
Is the established price accessible and adaptable to all? Is the pricing structure reasonable and appropriate for businesses of all sizes? Include all relevant facts on free versions, programs, free trials, and price information in detail.
Best PIM tools to use in 2023
When specifically used with facilitating tools, the best PIM solution can increase your team's productivity. Consider including the following PIM tools in 2023 for optimum results:
Inventory Management
Brands can track orders, sales, inventories, and timely delivery thanks to this end-to-end inventory management software. By tying the entire supply chain together, marketers can effectively monitor warehouse inventory positions through effective inventory management.
Product Lifecycle Management
PLM software helps businesses monitor and manage the launch of new goods. Brands can make sure each product remains relevant for as long as possible by using these tools to manage the whole lifecycle of a product, starting from creation and design to development, manufacturing, and marketing.
Digital Shelf Management
A Digital Shelf Management Software Solution helps your brand achieve timely control over ratings and reviews, pricing, search placements, and inventory across marketing channels. Additionally, this tool can take your multi-channel and omni-channel material compliance to the next level. Ensuring that things are always accessible, beautifully presented, and reasonably priced may assist brands in increasing their sales.
Bottom Line
Choosing best PIM software to manage your products' algorithm, sales, management, and deliveries is essential for better business management and exponential growth. Join Pimberly to have the best PIM software and crucial information on how to use and choose it. You can enhance your product performance through tools like this and create a well-designed management system.
Best Product Information Management Software to Use in 2023
Discover some of the best PIM software tools that 2023 eCommerce leaders need to be familiar with. We chose these top PIM software options based on their market dominance, capabilities, and support for distinct features, compiled from top 10 PIM software listings online and in most of the pre-eminent analyst reports for Product Information Management (PIM). The descriptions below for the best PIM software are as they appeared in the respective PIM Solutions' LinkedIn profile as of October 2023.
Pimberly
About
Product data is what we're passionate about. We empower our customers to create amazing product experiences that drive revenue growth. Pimberly is the platform for all your product data and digital assets. A centralized hub that enables you to create that vital golden record for all product information. Have total confidence in the quality and accuracy of your product data to ensure your customers are always getting the best possible experience. Gather, store, enrich, and distribute everything to unlimited sales channels from one place. Pimberly is an innovative, cloud-based, SaaS PIM (Product Information Management), DAM (Digital Asset Management), and Workflow platform. It's designed to handle unlimited numbers of SKUs, data feeds, and channels for leading brands and businesses like JD Sports, Westcoast, Cardfactory, and Brightstar Perfect for manufacturers, distributors, and retailers looking to excel and grow their eCommerce operations. The scalability of the Pimberly platform means there are no barriers to growth. If you're looking to expand your product range or reach new markets, Pimberly will be with you every step of the way to help you achieve your growth ambitions. Transform the way you manage product data and achieve eCommerce excellence with the Pimberly PIM and #TeamBlue💙
Headquarters
Manchester, United Kingdom & New York, USA
Headcount
51-200
Native Language
English
Unbxd
About
Unbxd is an AI-driven search platform that enables eCommerce businesses to engage their shoppers by building contextual relevance into what they are searching for. It converts shoppers more often and faster by showing them genuine results. It understands the shopper's intent like no one else does across site search, browsing (navigation), and recommendation purchase journey. It fixes the relevance problem for online shoppers with the help of its indigenous AI models that interpret the shopper affinity using catalog data, clickstream, user-behavior data, and many more data signals across the shopper journey. Unbxd PIM (Product Information Management) platform centralizes product content from multiple sources, and enriches and validates it to provide an engaging shopping experience in any eCommerce store or marketplace Unbxd also provides powerful merchandising controls over the console and extensive personalization capabilities making it an easy-to-use tool for eCommerce players to enhance the on-site shopper experience. Unbxd solution provides a seamless user experience across all device types and is optimized for conversions. It provides you a 360-degree view of your business performance enabling you to make informed decisions for future growth. We automate the tough and complex part of the search experience while still leaving enough control in your hands to tweak the solution per your business needs. Unbxd enables 60 billion annual interactions and $10 billion in online revenue for leading retailers like Express, HSN, Ashley HomeStore, TCP, Monoprice, Scosche, and Rue21 Unbxd is trusted by over 1,300 e-commerce websites in 40 countries including Express, Ashley HomeStore, FreshDirect, HSN and ibSupply, to power over 8 Billion interactions a month.
Head Office
San Mateo, California
Headcount
200+
Native Language
English
Akeneo
About
Akeneo is the product experience (PX) company and global leader in Product Information Management (PIM), enabling organizations to build and deliver world-class product experiences across every customer touchpoint through a comprehensive PX Strategy. By providing best-of-breed technology and expertise, Akeneo's intelligent Product Cloud accelerates growth, reduces time-to-market, and gives organizations the competitive edge needed to convert browsers into buyers. Leading global brands, manufacturers, distributors, and retailers, including Chico's, The Very Group, TaylorMade Golf, Rail Europe, Kering, and more trust Akeneo to scale and customize their omnichannel commerce initiatives. Using Akeneo's AI-Centric Product Cloud, companies can activate product experiences in any channel that drive an improved customer journey from discovery to purchase, resulting in increased sales, reduced returns, faster time-to-market, and increased team productivity.
Headquarters
Nantes, France
Headcount
500
Native Language
French
APIMIO
About
APIMIO is a Product Information Management (PIM) tool that enables manufacturers to streamline product data feeds for their retailers. Forget about maintaining spreadsheets, PDFs, or Word files, with APIMIO you can collect and upload the information in a centralized repository and have it synchronized across your retail partners at the click of a button. APIMIO helps manufacturers streamline the product information management processes by enabling them to: * Collect and Organize Data * Validate Data Quality and Consistency * Distribute Data to their Retailers and syndicate data across third-party marketplaces and platforms.
Headquarters
Richmond Hill, California
Headcount
11-50
Native Language
English
Bluestone PIM
About
Bluestone PIM is a Nordic tech company with a global reach. The company was established in 2016 to build a disruptive Product Information Management (PIM) based on the MACH principles – Microservices, API-first, Cloud-native SaaS, and Headless. The world of digital commerce is changing very fast, and traditional solutions for PIM will face major challenges in meeting future demands. We are passionate about PIM, and we started developing Bluestone PIM from scratch on a true API microservice-based architecture. We built Bluestone PIM for the future. Maintaining thousands of products is of course a job that needs to be taken seriously, and to centralize the product information is also a basic benefit of most PIM solutions. But the unique value of Bluestone PIM is the extreme flexibility in connecting new sales channels and the possibilities the Apps in the growing Marketplace create. The team behind Bluestone PIM has been part of the e-commerce business for more than 20 years and has 15 years of specific PIM experience. We like to say that we know Digital Commerce. Early in 2018, Bluestone merged with WebOn, a pioneer in the Nordic e-commerce industry. The merger has strengthened Bluestone PIM with a broader competence base and enterprise customers. We now have more than one hundred dedicated colleagues with offices in Stockholm, Amsterdam, Palo Alto, Gdańsk, Bangkok, and Tønsberg.
Headquarters
Tonsberg, Vestfold, Norway
Headcount
51-200
Native Language
Norwegian
Quable
About
Quable helps marketing teams embrace product data agility and build a successful omnichannel presence. Our business-oriented platform allows marketers to collect, complement, and send all information related to their products to their e-commerce platform, marketplaces, print supports, web portals… The benefits are plural: control product information quality and ensure a coherent product experience for their clients and partners on all communication channels.
Headquarters
Paris, Ile-de-France
Headcount
11-50
Native Language
French
Perfion
About
Perfion is the world's only 100% standard Product Information Management (PIM) solution for companies with a large number of product variants and parts and/or need for multi-channel, multi-language communication. With Perfion you get a single source of truth for product information which gives you full control of all product data from day one wherever it is applied (e.g. webshops, websites, supplier portals, smartphone apps, printed catalogs, fact sheets, social media, direct mails, newsletters…). Perfion is the easiest and fastest PIM solution to implement. It is open to integrate with your existing IT platform and handles continuous changes in requirements without extra cost. Perfion offers easy integration to several platforms and applications: • Microsoft Dynamics AX, NAV, D365BC, and D365FO (out-of-the-box integration) • All standard ERP solutions • Web content management systems • e-commerce systems • Microsoft Office (Word, Excel, PowerPoint) • Adobe InDesign
Headquarters
Aalborg, Denmark
Headcount
11-50
Native Language
Danish
Brandquad
About
Brandquad is a comprehensive Product Experience Management platform (PXM) that gives brands the possibility to optimize Customer Experience and grow Online Revenue. Headquartered in Lille, France, Brandquad's solutions are trusted by over 70+ multinational brands all over the world. From pharmaceuticals to FMCG, Brandquad's PXM is simplifying the collaboration workflows for every industry. Brandquad provides solutions to global vendors like L'Oreal, Estée Lauder, Coty, Henkel, Kimberly Clark, Bayer, Teva, Stada, and many others. Brandquad's platform has everything you need to manage your Product Experience on the Digital Shelf. Curate your product information, distribute your data, store your media files, and analyze your products' presence across the web. The magic of a true PXM comes from the ability to modify, distribute, and analyze time and time again all from one interface. Brandquad's platform eliminates the need for your team to navigate between different software solutions, saving you time and money. Product Information Management: A PIM is a must-have for any brand selling online. You can maintain a single source of truth for all of your product information. Digital Asset Management: Quality photos and videos are vital for your product cards. Easily store and integrate your media files with your PIM. Omni-channel data distribution: Eliminate errors and lag by automating your data distribution to all your digital touchpoints: website, e-shops, marketplaces, etc. E-commerce Intelligence: Quickly gather and analyze data to make informed decisions about your product experience with digital shelf analytics.
Headquarters
Lille, France
Headcount
51-200
Native Language
French
OneBase
About
Experts in PIM, MDM, and publishing solutions, the OneBase solution is used by more than 70 clients.
Product data repository / Media/suppliers/point of sale networks.
Supplier portal: recovery, transformation, and analysis of item and price data.
Sourcing suppliers
Distribution networks portal: marketing animation for points of sale
Automated edition of catalogs…
Headquarters
Le Bouscat, Nouvelle-Aquitaine, France
Headcount
11-50
Native Language
French
Viamedici
About
Viamedici is a leading provider of Multi-Domain MDM, PIM 360°, DAM, and Guided Selling – Dynamic Configuration/CPQ software for more than 350 global companies. We are the only company providing all of these capabilities in a single integrated platform in real-time. Viamedici is consistently ranked #1 for customer satisfaction by leading analysts and we have a 99.3% customer retention rate. Our solutions are flexible, configurable, and scalable, can manage extreme data complexity in real-time, and localize content in any language with AI (Artificial Intelligence) assistance. Leaning on 25 years of experience and an international network of partners, we help many multi-billion-dollar organizations master their data as well as their processes, so they can quickly drive forward their digital transformation, bring products to market faster to their channels, and deliver a premium customer experience.
Headquarters
Ettlingen, Baden-Württemberg, Germany
Headcount
51-200
Native Language
German
MaPS System
About
The company MaPS System designs and integrates an evolutive, web-based all-in-one platform featuring: MDM (Master Data Management) PIM (Product Information Management) DAM & DM (Digital Asset Management / DM – Data Management) BPM (business process management) Multichannel publications (print, web, mobile, POS, connected screens, etc.)
Headquarters
Foetz, Luxembourg
Headcount
51-200
Native Language
French
Amber Engine
About
When you tally up the hours of manual labor required to prepare and polish product information for one e-commerce marketplace after another, you wonder how this transition is practical for any supplier or brand. In these uncertain times, however, what option do you have? Amber Engine is the partner that gets you up and running on e-commerce in weeks instead of months with our product information management software (PIM). And our data enrichment services make your product information work harder for you—it's not just about putting products up on popular marketplaces, it's about optimizing product data so consumers find and buy that product. Just think—you get in your car to go someplace, right? Not just to sit staring out the windshield. For today's brands, a full-service solution is the only viable solution. That has become even more self-evident in the times of COVID-19. Amber Engine is now offering complete e-commerce solutions in answer to this need.
Headquarters
Boca Raton, Florida
Headcount
11-50
Native Language
English
eggheads
About
eggheads is a medium-sized software company and has more than 25 years of experience in automating product data processes. With the eggheads Suite, eggheads are one of the leading providers of standard software in the area of ​​Product Information Management (PIM). The software supports all processes from product data procurement to the distribution of data to a wide variety of sales channels. The software is always further developed in close collaboration with customers. New standards are continually being set with PIM and omnichannel solutions. As a company, eggheads is always breaking new ground and has been recognized as a TOP100 innovator several times. From local medium-sized companies to large international corporations, companies trust the technology and cross-industry experience of eggheads. Customers include CHRIST, Lampenwelt, TUI, Thomas Cook, Steiff, and Wilo.
Headquarters
Bochum, NRW, Germany
Headcount
51-200
Native Language
German
Heiler Software AG
About
Heiler Software AG (an Informatica company) is a leading provider of enterprise Product Information Management (PIM) and Master Data Management (MDM) solutions. We enable retailers, distributors, and manufacturers to manage all of their product information across all channels and data sources. Turning Data into Business: Heiler Software (an Informatica company) improves operational efficiency with deep data integration, management, and governance. We help our customers increase revenues and margins with higher-quality product information. Heiler Software is highly ranked by leading analysts and global acting enterprise customers. Founded in 1987, the company has its main offices in Stuttgart (Germany), Troy (USA), Toronto (Canada) and Sydney (Australia) and employs approximately 150 people.
Headquarters
Stuttgart, Germany
Headcount
51-200
Native Language
German
PIMworks
About
PIMworks is a Product Information Management Platform that helps you simplify, syndicate, organize, and manage your product catalogs across multiple e-commerce channels and marketplaces from a centralized system. PIMworks empowers you to achieve a 360-degree view of product data by encompassing all the product information and digital assets. Along with product data management, online retailers and brands can easily syndicate accurate product data to multiple channels and maintain their vendor profile details. PIMworks integrates with leading platforms like BigCommerce, Magento, Shopify, and Amazon that allow businesses to seamlessly connect their product information and digital assets across channels. Whether you are a small business just starting, or a large brand, PIMworks helps you stay ahead in the market and gain better profits.
Headquarters
New York, US
Headcount
51-200
Native Language
English
TheShop PIM
About
Use TheShop PIM to optimize product information management for your business. It allows you to effectively save time while ensuring a consistent, quality experience for your customers across all sales channels. The result is increased customer satisfaction. TheShop PIM is designed to meet the needs of today's business. In addition to supporting multiple languages and currencies, you can rely on the flexibility of a headless architecture that provides adaptability for growing businesses. TheShop PIM is the ideal solution for companies that are already operating in multiple markets or are just preparing for their expansion.
Headquarters
Bratislava, Slovakia
Headcount
2-10
Native Language
Slovak
eJeeva
About
eJeeva is an innovative technology-focused company that helps manufacturers, distributors, and wholesalers share and manage their rich product content. Using our solutions, clients can improve efficiencies and reduce costs through fully integrated Catalog Management; B2B, B2C, and Mobile Commerce; and Product Information Management (PIM) technologies.
Headquarters
McLean, VA, US
Headcount
11-50
Native Language
English
Salsify
About
In today's world of always-on online consumption and commerce, consumers are demanding what they want, when they want it. Salsify empowers brand manufacturers, distributors, and retailers to win on the digital shelf. Salsify's Product Experience Management platform combines PIM, Syndication, and Automation with core commerce capabilities designed to enable sales across retailer/distributor channels as well as marketplaces, social commerce, and direct-to-consumer (D2C) sites. The world's biggest brands including Mars, L'Oréal, Coca-Cola, and Bosch use Salsify every day to stand out on the digital shelf.
Headquarters
Boston, Massachusetts
Headcount
501-1,000
Native Language
English
Plytix
About
Plytix is the all-in-one Product Information Management platform for multichannel commerce. It combines PIM with Digital Asset Management (DAM), Product Data Syndication, and Catalog Creation Software. Affordable, easy to use, and with an amazing Customer Support team.
Headquarters
Dover, County of Kent, Delaware, US
Headcount
51-200
Native Language
English
Struct PIM
About
Every feature in Struct PIM is purposefully designed to enable e-commerce-driven businesses to work efficiently and painlessly with product information – all in one central place. Allowing businesses to deliver dazzling product experiences across digital channels and print. Struct PIM gives businesses full control over their product information and enables them to efficiently manage very large product catalogs with even the most complex product data models. It supports and fosters easy collaboration around product enrichment workflows across internal and external teams and product data suppliers. With Struct PIM businesses can: #1 Build any product data model Struct PIM has a powerful built-in flexibility that allows businesses to create any product data model they need. All with a building block-like flexibility without ever having to touch code. #2 Easily find & manage unlimited products and variants With its advanced search engine and powerful bulk and mass editing abilities, Struct PIM is super fast and enjoyable to work with for any team of e-commerce specialists. #3 Track progress with dashboards and workflows With personal or shared dashboards and the ability to create custom-tailored workflows, businesses can increase productivity by keeping everyone on track with the progress. #4 Handle security and user permissions Struct PIM keeps all data safe with automatic backups and offers the ability to control which users or groups of users can access what, down to a single attribute. #5 Connect with anything externally Struct PIM is easily connected to any other business-critical system such as ERPs or E-commerce platforms through a REST API and a growing list of standard connectors.
Headquarters
Odense C, South Denmark
Headcount
11-50
Native Language
Danish
Stibo Systems
About
Stibo Systems, the master data management company, is the trusted enabler of data transparency. Our solutions are the driving force behind forward-thinking companies around the world that have unlocked the strategic value of their master data. We empower them to improve the customer experience, drive innovation and growth, and create an essential foundation for digital transformation. This gives them the transparency they require and desire – a single, accurate view of their master data – so they can make informed decisions and achieve goals of scale, scope, and ambition. Stibo Systems is a privately held subsidiary of the Stibo A/S group, founded in 1794, and is headquartered in Aarhus, Denmark. More at stibosystems.com.
Headquarters
Aarhus, Denmark
Headcount
501-1,000
Native Language
Danish
SalesLayer
About
Sales Layer is the global-leading PIM solution for B2B companies. Our platform streamlines and simplifies the management of product information, consolidating and centralizing your data across all your distribution channels. Named one of G2's Best Commerce Products 2023, Sales Layer is the smart choice for B2B companies looking to optimize their product management processes. With Sales Layer, you can easily syndicate your product information, update and analyze your catalogs in real time, and make data-driven decisions to improve product development and increase sales. G2's Winter 2022 leader for PIM and Catalog Management, Sales Layer intuitively improves your product management processes and enables you to: ⭐Centralize your data in the cloud ⭐Synchronize your information everywhere ⭐Analyze your data to improve product development processes See for yourself why Sales Layer is the go-to PIM solution for B2B companies.
Headquarters
Valencia, Spain
Headcount
51-200
Native Language
Spanish
Precisely
About
Precisely is the global leader in data integrity, providing accuracy, consistency, and context in data for 12,000 customers in more than 100 countries, including 99 of the Fortune 100. Precisely data integration, data quality, data governance, location intelligence, and data enrichment products power better business decisions to create better outcomes.
Headquarters
Burlington, Massachusetts
Headcount
1,001-5,000
Native Language
English
Syndigo
About
At Syndigo, we believe in driving real-time value with information that is connected throughout the commerce ecosystem. For data and content to flow freely and continuously, an integrated, comprehensive engine is needed. Syndigo is that Active Content Engine. We have built comprehensive, connected omnichannel capabilities across the content lifecycle to help retailers, brands, and distributors make smarter decisions and accelerate sales on every shelf. As the industry's first Active Content Engine, Syndigo provides continuous optimization that helps clients win at every shelf; control all content and data flows at every point; and leverage the largest global two-sided network to harness today's exponential data growth. Syndigo provides exactly what you need to manage content and drive sales, with no trade-offs in quality or control. Modern commerce is powered by Syndigo, the Active Content Engine.
Headquarters
Chicago, Illinois
Headcount
1,001-5,000
Native Language
English
Pimly
About
Pimly is a modern Product Information Management solution, bringing all your product information into Salesforce to easily manage and utilize product information and digital assets across your Salesforce clouds. Now you can create world-class customer experiences because every client-facing team member sees the same, accurate information.
Headquarters
Chicago, Illinois
Headcount
11-50
Native Language
English
ContentServ
About
For many marketers, IT, and global product teams, managing product information can feel like utter chaos. Data is siloed and scattered across systems and spreadsheets, wasting time and creating inconsistencies that hurt the customer experience. This is where Contentserv comes in. By combining its expertise in developing advanced software with a customer-centric approach, the company is on a mission to build technology that simplifies and automates product content management and frees up valuable time and resources. Contentserv's Product Experience Cloud enables manufacturers, brand owners, and specialized retailers to manage and optimize product content more easily — through one easy-to-use cloud platform. With product content optimized, businesses and IT teams can spend less time fighting fragmented data and more time focusing on delivering the rich, relevant, and emotional product experiences that enhance their brand and ultimately delight customers. Contentserv is a recognized technology leader, and over 300 businesses in 89 countries trust Contentserv with their product and digital asset data. The software's flexibility, scalability, and usability make their daily lives easier, improve time-to-value, and help increase ROI. More importantly, Contentserv empowers them to create the product experiences their customers demand on any channel — today, tomorrow, and in the future.
Headquarters
Ermatingen, Thurgau, Switzerland
Headcount
201-500
Native Language
French, German, Italian
Inriver
About
Inriver bills itself as the top PIM software created specifically for marketers. Campaign planning functionality and comprehensive analytics are some of its essential selling qualities. Even better, it offers activities you can take to optimize your listings and boost conversions right away. Additionally, it provides solutions for onboarding suppliers, which link suppliers with vendors and other stakeholders.
Headquarters
Malmö, Sweden
Headcount
300-350
Native Language
Swedish, English
Pimcore
Another publicly available PIM program is Pimcore. Although it does not have many tools for project management, it does emphasize data modeling and omni-channel publishing. Additionally, it gives programmers access to a framework created especially for online stores, additional e-commerce tools, and marketplace integrations. If you need to modernize your brand's data management entirely, it also offers Digital Asset Management and Master Data Management solutions.
Headquarters
Salzburg, Austria
Headcount
50-100
Native Language
German, English