The B2B industry has experienced a rapid shift towards online sales, with up to 80% of B2B consumers making online orders. This is different from the traditional journey of making a complex purchase with a long sales cycle. A B2B buyer might reach out to a vendor over the phone or email, communicate with a sales rep who pitched them a solution and then sign a contract. This all happens before your customer has even made a purchase!
For B2B brands who've yet to adopt an eCommerce strategy, or want to build on one that's already been deployed, there's a great opportunity to supercharge your business growth, as B2B eCommerce sales worldwide reached a whopping $6.6 trillion (£5.3 trillion) in 2020.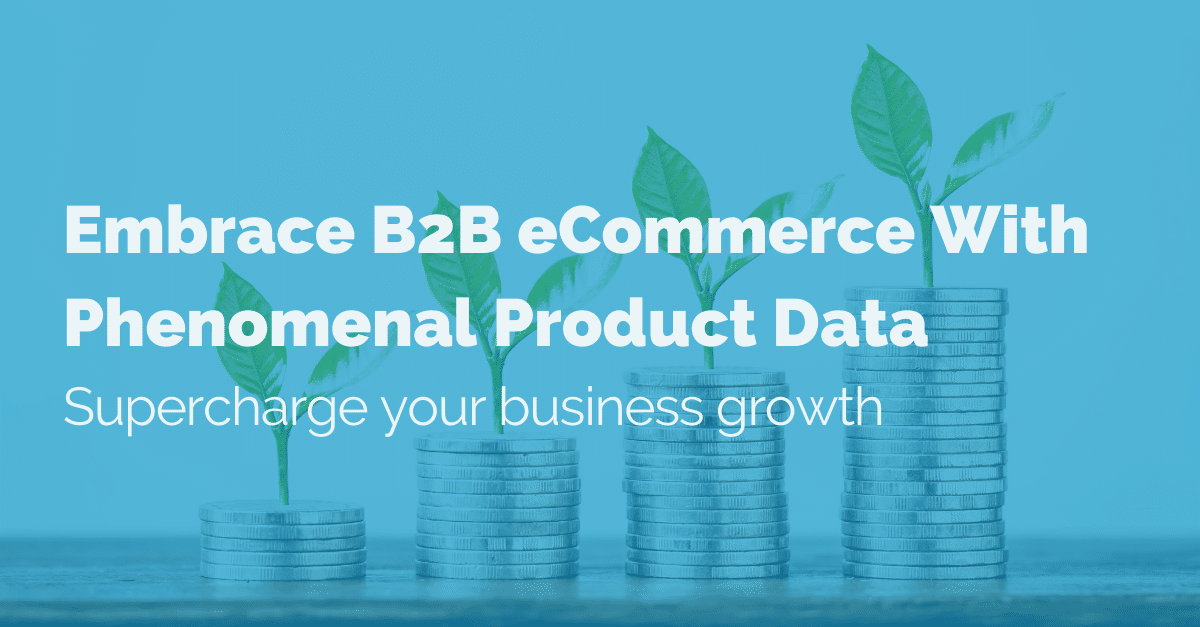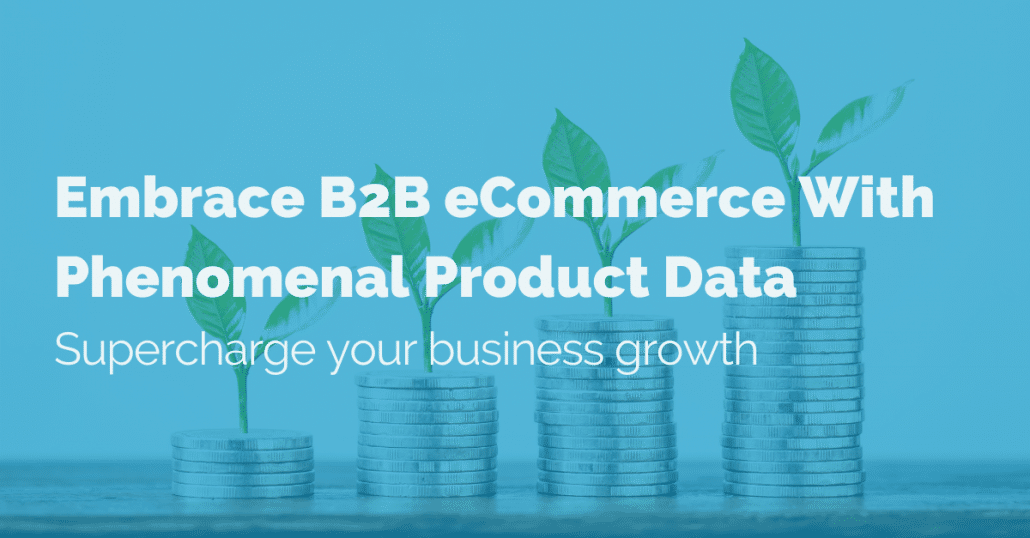 Understanding the B2B buying cycle
The B2B buying cycle is traditionally made of multiple decision-makers (between 6-10 people) buying on behalf of a business that go through the following stages: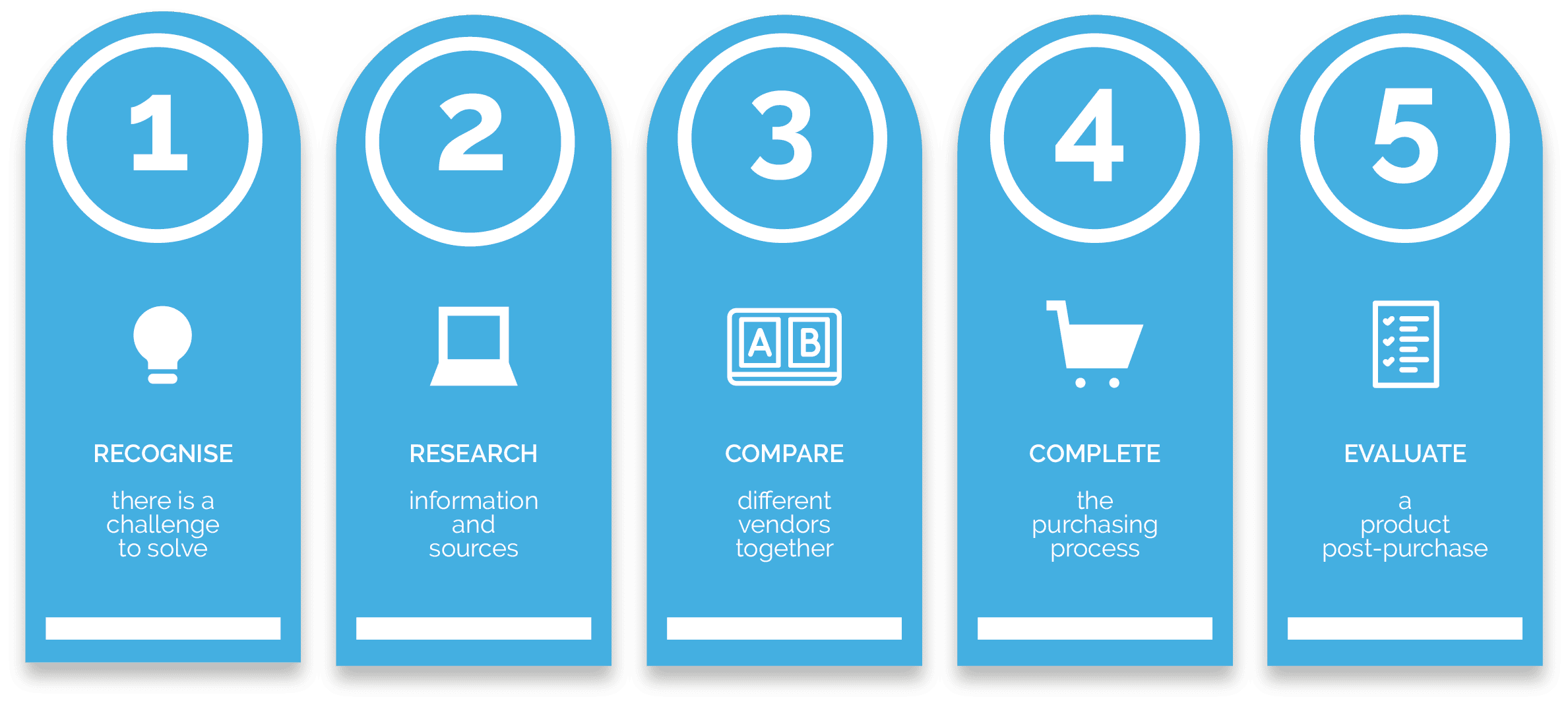 Throughout this process, B2B buyers may make multiple phone calls or send emails to get a confirmation of a quote. This can lead to a longer sales cycle and a poor customer experience. Gathering information can only be carried out at certain times, and there may be delays due to human error.
By shifting towards an eCommerce approach, B2B brands can alleviate these issues and save heaps of time and resources.
The benefits of B2B eCommerce
Better supplier management: B2B eCommerce will help you to streamline your interactions with suppliers. Automation enables you to quickly communicate information, such as current inventory levels and product updates, saving time and energy.
Increase productivity:  Through adopting a B2B eCommerce approach, sales teams can concentrate on building strong client relationships which are key in growing revenue. The automation of repetitive processes such as quotes and Product Data Sheet creation means they're more productive.
Improve sales:  By embracing B2B eCommerce, you'll be able to increase sales through expanding your online presence. You can also present accurate product information and make relevant recommendations to improve average order values.
Greater transparency: Another advantage is that you can build the foundation for a transparent supply chain.  Provide regular product updates and order visibility, which will increase customer trust and enable you to meet industry regulations.
Essential B2B eCommerce techniques
Create a high-performing eCommerce store with your product information
In order to create a successful B2B eCommerce strategy, you'll want to focus on your product information. B2B decision-makers are laser-focused on their business needs and whether a product is fit for purpose. So, product data must be presented in a way that makes for an informed purchasing decision.
Start by crafting informative product pages with factual descriptions that display the features and benefits of an item.
With some B2B brands working in regulated and technical industries, it's important to include technical specifications as well. Consider creating a list of bullet points with size, material and country of origin clearly shown on the page.
You should also incorporate high-quality digital assets into every product page to give B2B purchasers greater clarity. Product Data Sheets are valuable B2B assets because they can be used to display complex technical information and are easy to store as PDF files.
Focus on lowering cart abandonment rate
As part of improving your B2B eCommerce store, you should concentrate on addressing cart abandonment. A study from MSTS revealed that 57% of B2B shoppers don't complete a purchase for their brands because the vendor checkout process takes too long. Optimising this process could certainly be an opportunity for increasing sales.
A good technique for lowering cart abandonment rate is to offer payment options that meet consumer preferences. 50% of B2B purchasers prefer having an option beyond a credit card, such as Automated Clearing House (ACH) payments. ACH is automated, offers B2B companies more control over payment dates and reduces human error.
Another approach is to consider how you approach shipping costs. Forrester cites that 44% of shoppers abandon their cart due to high shipping prices. You could provide free shipping, encouraging consumers to purchase more items and return for repeat business.
Determine the right marketplace
B2B marketplaces have grown in popularity, with 70% of new marketplaces launched to serve B2B purchasers by 2023. Millennials and Generation Z are driving the popularity of online marketplaces. They're becoming the key decision-makers for B2B purchases. They often prefer to look online for goods rather than traditional offline procurement.
Online marketplaces should factor into your eCommerce strategy. They provide an opportunity to increase sales and expand your customer base. Amazon Business is an ideal B2B marketplace, featuring specialised B2B eCommerce tools such as invoice payments and preferred product lists that can be replenished quickly.
Alibaba is a great option as well, as it has over 10 million B2B buyers. You can provide a seamless customer journey with relevant product suggestions, update product categories quickly and receive online payments rapidly.
Devise a Spectacular Email Campaign
According to WordStream, 59% of B2B brands cite email as their most effective channel for generating revenue.
Email marketing should be a part of your eCommerce strategy. It can be used to communicate directly with buyers at every touchpoint and promote an online store. You can send welcome emails, personalized product recommendations and remind customers about abandoned carts.
When creating your email campaign, segment your audience based on where they are in the buying journey. You should also use language that's logic-driven and shows how your products can create great ROI.
Optimise for Mobile
According to Google, mobile devices influence up to 40% of B2B online purchases, while 70% of B2B shoppers use mobile for research purposes.
To optimise your B2B store for mobile, consider limiting drop down menus for your products. A website needs to be easy to access and too many menus may lead to a cluttered shopping experience. If that's the case, a shopper may look elsewhere when carrying out research.
Make sure all product pages are able to rotate from portrait to landscape to improve user experience. This should also extend to digital assets. Customers should be able to view product images and videos in full-screen mode to get a good overall view of what they're buying.
Create Memorable B2B Product Experiences With Your Product Data
Focusing on the customer experience is the key to achieving B2B eCommerce success. Rich product information not only gives your audience a complete view of an item, it's also the medium in which you can present fantastic product experiences that match B2B buying preferences.
High-quality product data is important to B2B and B2C consumers and Product Information Management (PIM) software streamlines how it's presented to both audiences.
Have a read of our blog on using PIM to strengthen B2B and B2C marketing strategies!