Rich product data is key to eCommerce success. Informative product data removes uncertainty and helps consumers make informed buying decisions. Giving your customers confidence will contribute towards more sales. As your business grows it's important to consider how you manage your product data.
You might be managing your data in Excel or an ERP system. But to really harness the awesome potential of your products, you need software that's designed to manage product data. This is where Product Information Management (PIM) shines.
Ready to take your eCommerce strategy to the next level? Here are five crucial signs that indicate you need a PIM solution:
You're managing thousands of SKUs
You want to create exceptional shopping experiences for your customers
You're actively selling through more than one channel
You're ready to expand on a global scale
You want to dramatically reduce product return rates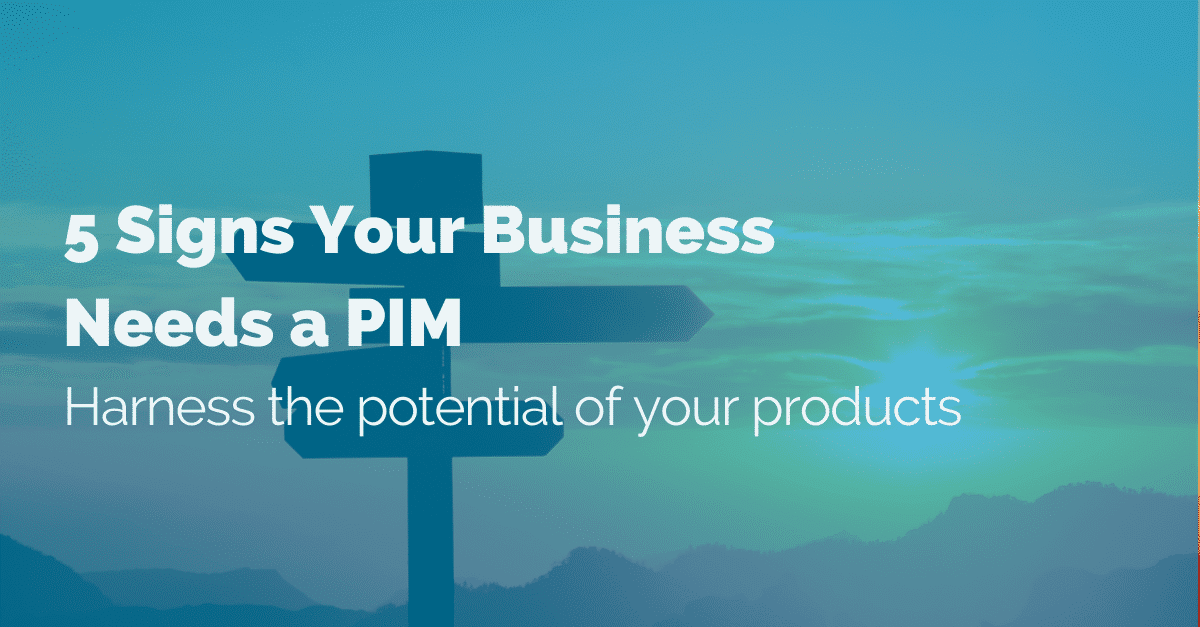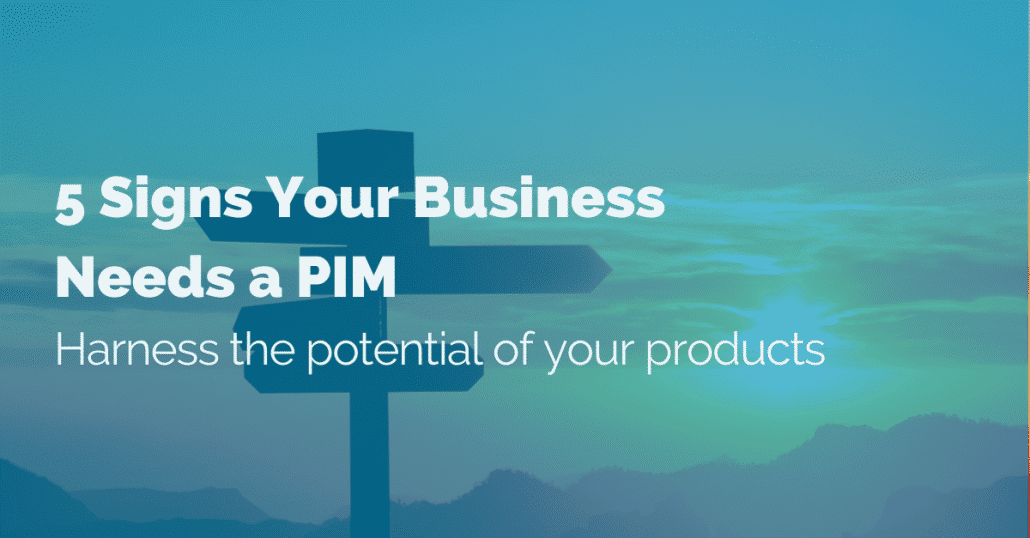 1. You're managing thousands of SKUs
Managing thousands of product SKUs can be time-consuming. Each SKU comes with its own unique data, which covers everything from pricing and style to product size, colour and material. This can be hundreds of data points for a single product!
Keeping track of all this information manually is a huge task and it's easy for data to be lost.
PIM removes the pressure of managing a high volume of SKUs. It provides a single source of truth for your product data. It's easy to track and organize all the information, ensuring consistency and accuracy.
2. You want to create exceptional shopping experiences for your customers
Rich product content is at the heart of the customer experience. Detailed product descriptions, high-quality images and accurate measurements contribute towards a memorable shopping experience. Help your customers make a purchase they will love!
PIM gives users the ability to create unique product descriptions that appeal to consumer emotions and needs.
You can also incorporate digital assets with Digital Asset Management (DAM). Digital assets create an immersive buying experience by enhancing the look and feel of your products.
3. You're actively selling through more than one channel
Growing your business means expanding the channels that you're selling products through. This could mean expanding into mobile, which has become one of the most popular eCommerce channels on the planet. Online shopping on mobile devices is set to account for 45% of the US eCommerce market by 2024. There's been a huge surge in retail app downloads with 67% of consumers using them to make purchases. 
Selling through multiple channels is a great way of accessing new customers and increasing sales in different marketplaces. PIM provides essential value through easy channel creation. Whether you want to sell products on Amazon or eBay, managing and setting up multiple channels is simple.
Different channels and marketplaces have different product data requirements, and different customer bases so you have to cater to different customer expectations. Tailoring your data for these channels is easy when you have a central database to manage product information.
4. You're ready to expand on a global scale
International eCommerce is a key growth opportunity for businesses that want to expand into new countries. China has emerged as a dominant eCommerce market. In 2022, over 55% of sales will take place online in China. This highlights a huge sales potential for brands looking to grow cross-border.
Successful international eCommerce involves understanding the language and buying preferences of consumers in different territories. Adapting product data to meet these needs with localization is crucial for internationalizing your eCommerce business.
PIM software makes it easy to store and manage your product catalogue for multiple locales. Brands can also meet the product data regulations of different countries with consistent information like sizing and material.
5. You want to drastically reduce product return rates
Product returns are a common eCommerce challenge and will cost eCommerce businesses $550 billion in the US alone. Online consumers usually return products because they're dissatisfied. 47% of people return products because the item didn't meet their expectations.
Another common reason is inaccurate information. Approximately 22% of returns are made because a product doesn't look the same as it did online. 
Use PIM software to have clear visibility of your product data and see every stage of a product's lifecycle. Provide the right amount of detail for a product so consumers have everything they need to make an informed purchase.
Digital assets are also key here: images, videos, size charts etc. They give the customer a more comprehensive look at what they're buying. With integrated DAM functionality, PIM systems make it easy to find relevant imagery to incorporate into your product pages.
Putting the focus on your product data
If any of these signs sound familiar, then you're ready to implement a PIM solution. With the eCommerce industry continuously growing, product data is going to become more important. Focus on your product information to increase revenue, build relationships with new consumers and transform your eCommerce strategy.
Discover the benefits of Pimberly
As the world's most powerful PIM platform, Pimberly will totally transform the way you manage your product data. Create immersive and powerful buying experiences to increase your online sales. Optimize your products for search engines and improve how they rank.
Online activity is on the rise, so get your products in front of the right people at the right time. Start your PIM journey with Pimberly and step up your eCommerce game! 
Learn more about what PIM can do for your business in part 2 of this blog