The advantages of cloud PIM software are vast. That's why going with the cloud was a no-brainer when we set out to create the planet's most powerful product information management platform. We quickly put ourselves at the forefront of the PIM market thanks to the powerful and efficient features we provide our customers.
Pimberly is a super user-friendly platform that enables you to deliver amazing product experiences. The technology that runs through the application plays a major role in facilitating this.
Multiple and variable schemas mean Pimberly works for all users. You can gather, enrich and distribute quality product data to all of your sales channels with total efficiency. Because there is virtually unlimited capacity, the sky is the limit with cloud PIM.
The cloud capabilities of Pimberly are its strongest features. It uses the same multi-billion pound technology that big brands like Netflix and Dropbox have, so we're well placed to help you scale your eCommerce operations.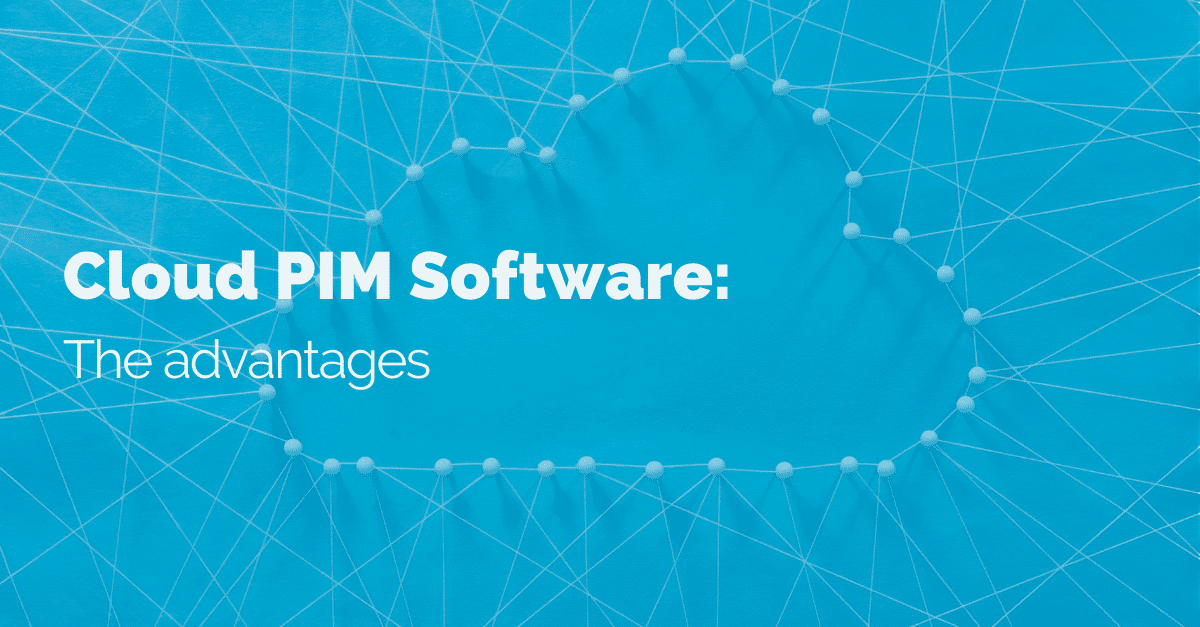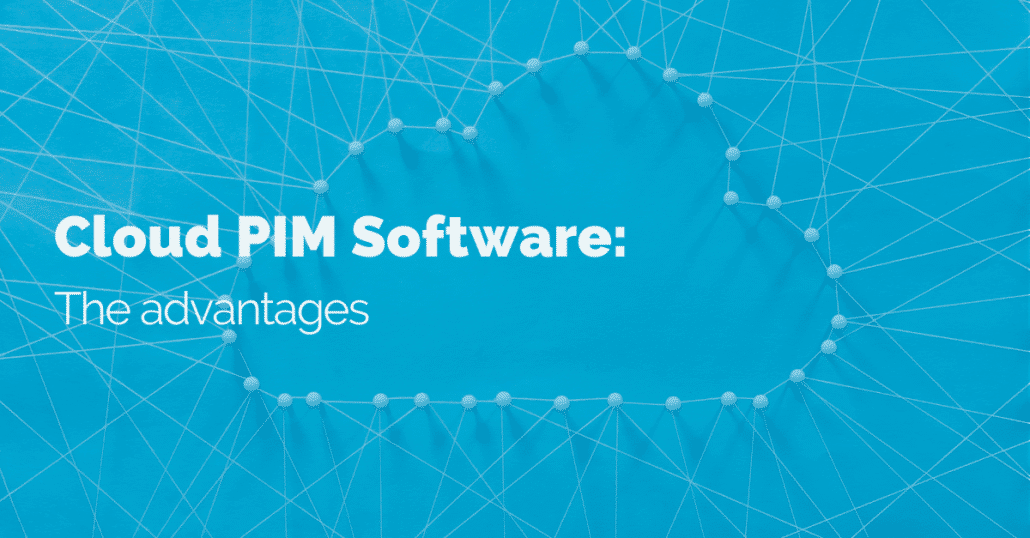 A PIM system is a central repository where you can gather, store, enrich and distribute all your product data. Having this single location for all product content means it's easy to create a single source of truth across the board. You can import your data and digital assets from unlimited data feeds, be that internal or external.
If you sell online, you're likely managing a large number of products across your sales channels. Manually processing product information, and ensuring data quality can be super tricky without the right solution in place.
With PIM, product information and digital asset management are rapid and efficient.
Whether you're B2B, B2C, or D2C, PIM will enable you to:
Increase online sales and ROI
Reduce time to market for products
Amplify average order values
Expand your business into new countries and sales channels
Reduce the risk of product returns
Who benefits from using a PIM?
There are loads of PIM solutions on the market, ranging from open source PIM to SaaS PIM. Traditional PIMs, especially open source, require a lot of time and resources to install. Pimberly stands ahead of the rest because our powerful technology means we don't take up unnecessary time or resources. Instead, users have instant access via the Amazon Cloud.
What is the Amazon Cloud?
The Amazon Cloud is a stable, reliable, and secure cloud services platform. It offers powerful storage and content delivery solutions. Hundreds of thousands of businesses worldwide rely on the Amazon Cloud.
The key feature of any cloud computing system is how easy it is to access. Users are able to access it from various devices, including mobiles and tablets. With the Amazon Cloud, there's no need to stay connected to a specific server to access data. You can connect anywhere at any time with a modern browser and internet connection.
The platform caters to an array of different cloud computing models. With different levels of control, the cloud allows you to build applications the way you want. The cloud also manages infrastructure, too which means there's an added layer of security.
Key features of Amazon Cloud
Security – When using a platform to help manage your business operations, security will always be front of mind. With Amazon Cloud, you'll have total confidence in the security of all your data. Physical, operational, and software measures ensure that infrastructure is completely secure.
Reliability – Gone are the days of poorly built, unreliable software systems prone to crashing. The cloud is the most secure and reliable global computing infrastructure. It powers one of the biggest eCommerce marketplaces in the world; Amazon.com.
Flexibility – The cloud allows for the migration of existing applications. There are also customization opportunities so you can tailor it to your business needs. You can select services such as platform, database, and other options required for the application.
High performance – Amazon's huge infrastructure backs the platform so there are no limits in terms of what you can do. This means you've got quick and easy access to storage and computer resources when needed.
Cloud security
Security is a must when it comes to handling and processing product data. Cloud security is now seen as one of the most reliable forms of IT security available. This is because it eliminates the risk of systems breaking down, so your digital commerce operations will never be interrupted.
The cloud is a central security system, so you can say goodbye to constant updates and various different security platforms. Because it's so easy to update the cloud, it will always be in line with the latest cybersecurity legislation.
All devices and networks connected to the cloud are centrally protected. Therefore, you can use any device to safely access documents and data whenever and wherever you need.
Advantages of Cloud computing
Cost-efficient – The cloud is available at a much lower cost than desktop software solutions. It's also much easier to install, use, and maintain. This means the pressure is taken off your IT teams and they don't have to worry about the upkeep of the software.
Unlimited storage – For large businesses processing huge amounts of data, having enough storage is crucial. The cloud provides unlimited storage so you never have to worry about running out of space.
Accessibility – Once your data is uploaded to the cloud, you can access it anywhere, any time. Provided you have a device that supports an internet connection, you're good to go.
Backup – With all data stored on the cloud, it's much easier to back it up and recover it. When you compare this to storing data on a physical device, it's so much more simple and reduces the risk of losing files.
Why Pimberly uses the Cloud & how it benefits users
In the past, setting up new PIM software could take months. If it wasn't cloud-based, you'd have to source new servers. If it was open source, you'd need to make sure you had a dedicated team on hand.
In some cases, you'd need to open up your network using VPNs or other costly technologies to allow third-party access. The types of people who became involved include:
Suppliers
Translators
Copywriters
Photographers
Marketers
As cloud PIM software, Pimberly can take away all that hard work. It doesn't matter if you manage 3000 or 30,000 products. The platform is scalable, so it will grow as your business requirements grow.
With old-style software, upgrading or adding new features can be a hassle. You would need to make software updates or reinstallations on new infrastructure. With cloud PIM software, all users need is access to a modern browser.
From there, it's a case of entering login details and then you've got instant access to product data. Any updates to the platform and new features are automatically delivered to users. You'll always have the most up-to-date version of the software, so there's no need for costly upgrades.
Cloud PIM software will overcome the challenges faced when adapting to rapid expansion. As catalogues and users increase within an on-premise client-server PIM, requirements get more demanding.
Servers and infrastructure age, so the performance of the technology behind PIM will fall behind. Because of this, you'll eventually need new hardware or software. With a cloud-based PIM, none of that is an issue.
A typical large retail eCommerce installation
In large retail organisations, installing new PIM solutions can often take a lot of time and resources. Multiple teams have to install assets such as new servers. This is due to the many terabytes of storage and power that fuel the software. Some of the people to get involved include:
Technical architects
Infrastructure architects
Security architects
Analysts
Linux, STEP, and Oracle experts
Overall, these huge installation projects can cost upwards of half a million dollars. The alternative? A cloud-based SaaS PIM which completely eliminates every single issue mentioned:
No infrastructure is required, which results in huge cost and time savings.
An even bigger reduction in cost over time as you're only dealing with operating expenses. You aren't dealing with initial capital expenditure. This can lead to more capital outlays as you encounter costly updates throughout the software's lifecycle.
An incredibly fast setup means you can get started straight away.
Outsource security issues to Amazon Web Services (AWS). You won't have to deal with it personally.
As AWS hosts everything, there's no strain placed on your network by suppliers or customers. The cloud bears the burden rather than your network.
The Cloud v installation software
| | |
| --- | --- |
| Installation software | The Cloud |
| Long installation and setup times. | Instantly available through your existing browser. |
| Storage space and processing speeds rely on your server/PC. | Infinite power and unlimited storage on the cloud. |
| Slow servers or infrastructure means data processing will be slow. This means there will be poor workflow. | The cloud's power means a speedy processing time. There aren't any bottlenecks and you'll have an efficient workflow. |
| Installed locally, on a company's own computers and servers. Difficult to access on the move. | Available anywhere in the world and on any device. All you need is a modern browser and an internet connection. |
The world's most powerful Cloud PIM software
When we set out to create Pimberly, we wanted to give our customers the power to scale their eCommerce operations easily and efficiently. We knew that the advantages of cloud PIM would lend themselves to that mantra.
We offer unlimited storage space for all your product information and digital assets. As your product range grows, the platform will grow with you and won't create a barrier to growth. You can process and enrich product descriptions in real-time, so you're always offering your customers the best possible online experience. Say goodbye to bottlenecks and delays!
When we say the sky is the limit, we really mean it. Looking to set up a new sales channel? No problem – it can be done in a few simple clicks.
Features include scoping and localization capabilities. So, if international expansion is on the horizon, let Pimberly get you there.
Of course, the intuitive software doesn't come down 100% to Amazon's Cloud. The design of Pimberly is absolutely key when it comes to ease of use and efficiency. The system processes data using a cluster of NoSQL document databases, with dynamic schemas.
We boast the world's most powerful cloud PIM software, and it's guaranteed to take your eCommerce strategy to the next level!
Keen to learn more about PIM and how Pimberly will help you scale? Book your free demo today to find out
*We always want to make sure we deliver the highest quality content, which is why we updated this blog in June 2021. This blog was originally published in 2017.