Confident Consumers: dramatically reduce return rates with automated sizing charts
We all know there's increasing consumer demand in accurate, up to date and easily available product information when shopping online. There's a huge competitive advantagetowards the retailer who can provide all the relevant details, over the retailer who has the bare minimum. And if this information can be presented visually, even better.
Join us as a member of Team Blue talks through what Autosizing is and the benefits of setting it up. This session is intended to be interactive so feel free to ask as many questions as you like.
To give you a taster here are 5 benefits of Auto Sizing:
Competitive edge

Reduced time to market

Increased conversion

Reduced returns

Increased customer loyalty and brand image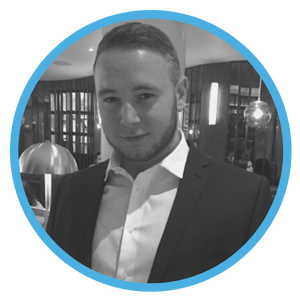 Josh Derrett
With over 3 years of Pimberly experience, Josh has seen how Pimberly and the industry has changed significantly and has bee a great addition to the team, and has worked with a wide range of our customers to improve their product data process.
Josh is truly passionate about product data and Pimberly's Auto sizing feature.
Where?
In the future we will look to have these events in person, but for now to ensure the safety of our speakers and attendees this event will be virtual.
Meaning you can take part from wherever you are working at the moment – we do ask that you turn your camera on so choose this spot wisely.
When?
Thursday 21st October 2021
14:00 – 15:00