Partner Spotlight: Swiftcloud for B2B
At Pimberly, we're passionate about accelerating our B2B customers' online growth.  Our partner network is full of like-minded companies that have similar goals and ambitions, and we want to celebrate this.
That's why we've teamed up with our partners at Swiftcloud this January. We're going to showcase how its software enables B2B companies to streamline, automate and simplify the order processing system.
SwiftCloud is the market-leading omnichannel sales and marketing tool specifically designed for wholesalers, manufacturers, and suppliers. Packed full of impressive features, SwiftCloud now presents six powerful modules all built with industry trading in mind. Overall, it will increase average order values and volumes, all whilst improving the user experience.
Join us on January 11th at 2pm for an express 30-minute demo and Q&A with the Swiftcloud team.
Sorry we missed you.
Contact us below to organize a personalized demonstration just for you. 
Swiftcloud App & B2B Software Suite
The SwiftCloud B2B Mobile App is designed and built exclusively for wholesalers, manufacturers, and suppliers. In other words, your customers have 24/7 access to you and your products.
The App has custom branding and supports the most complex of orders. Increase trade order value and volume today by introducing your very own custom intelligent ordering app.
SwiftCloud has proven to increase trade order spend by 15%, with 80% of customers using the software within the first year.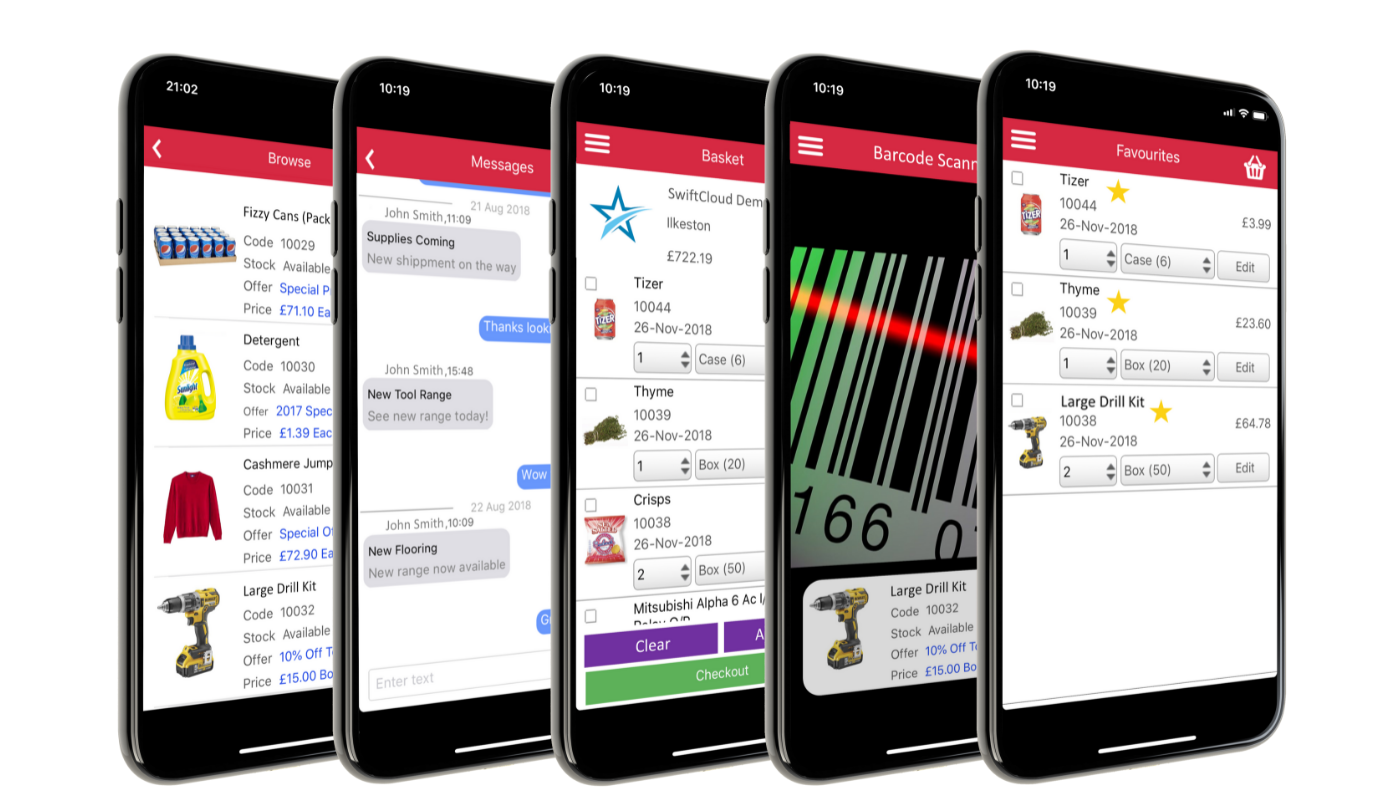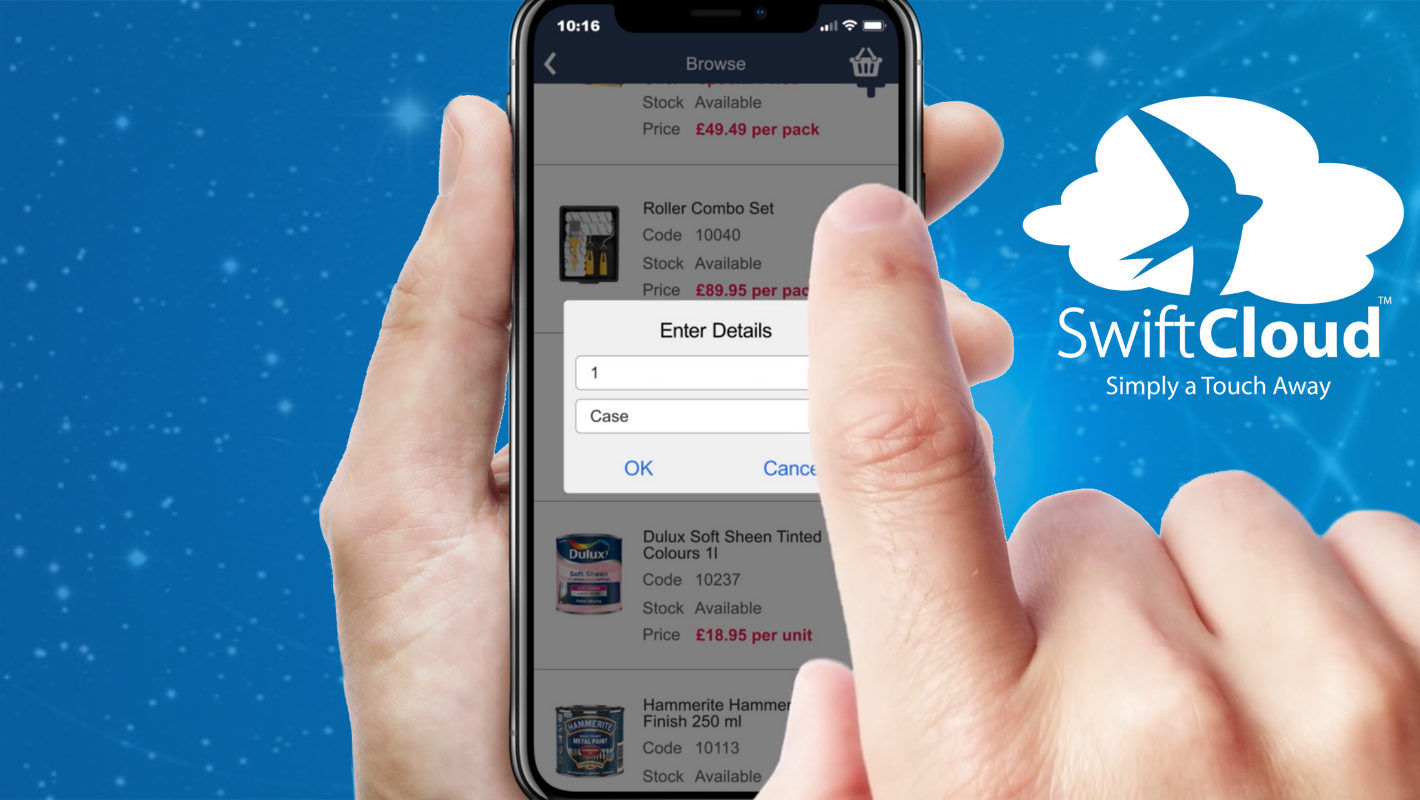 Intelligent trade ordering
With six powerful modules, SwiftCloud ensures your business is eCommerce ready, both for your customers and your sales teams.
In addition to the SwiftCloud mobile and tablet apps, customers can order from the web via the SwiftCloud Web Portal. Customers can quickly access this from a button you add to your website. 
Register your spot to find out more.
See you then!