One of the many benefits of a strong PIM system is being able to create rich product content, which is key to your eCommerce SEO strategy. But how does good product information influence your SEO? The link between the two might not be clear immediately, but they are in fact closely tied together.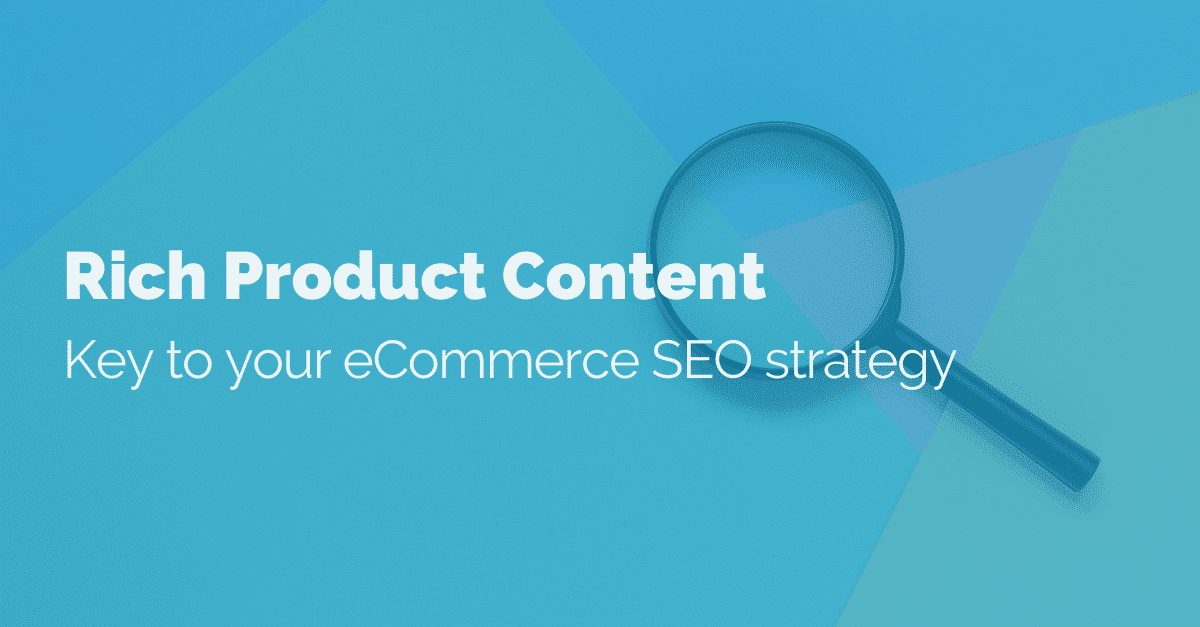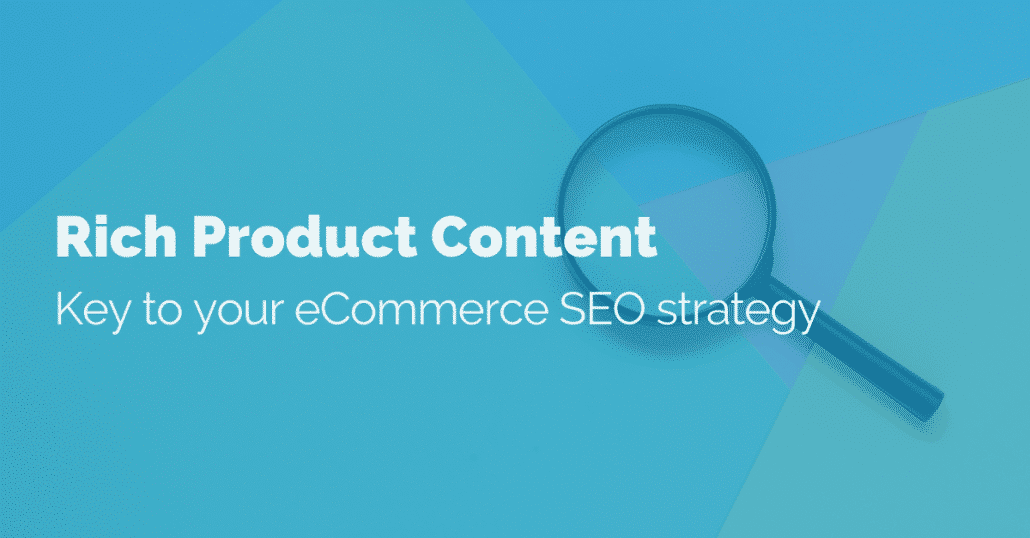 SEO is about more than just keywords. Good product information is the starting point for best practice in eCommerce for retailers. However, it can take a lot more than accurate product information to increase conversions and turn visitors into customers. Your product pages are, by design, very complex. How you design them will dictate how your customers interact with your products and your brand, and this interaction is key to your SEO strategy.
The role of search engines is to help consumers find exactly what they are looking for as easily as possible. Your SEO rankings will ultimately be rewarded by creating useful and informative product pages for your eCommerce store. Careful thought and planning around the customer's needs and expectations are vital.
Product titles and descriptions
Giving all of your products unique and descriptive titles helps both your customers and search engines to understand what is on your page. It helps them to find exactly what they're looking for. Equally, product descriptions give you the chance to really sell your products to web visitors, having caught their attention with a unique title. Rather than just using standard descriptions from manufacturers, see this as an opportunity to create unique content to entice visitors to hit buy. The search engines will reward you.
You can enrich and differentiate your descriptions by including all the features and benefits of your products, including lifestyle content. Search engines reward unique and readable content with higher rankings. This will also encourage people to spend longer on your website, which again improves rankings. In turn, this drives more visitors to your eCommerce space. It's a gift that keeps on giving once you've got it right!
Imagery
Imagery is very important to customers, creating a richer experience when shopping online. Especially important when they cannot physically see or pick up a product. Images also provide a great opportunity to boost your search rankings. Tasks such as informative descriptions and meta tags, some of the most important aspects of eCommerce SEO. And don't forget to tag your images with metadata that's engaging and reflective of your product offering. This is often the first thing customers see in their search results (and will ensure your products show up in image searches as well!).
Reviews
Reviews form part of your arsenal of user-generated content. Fostering trust and loyalty in both your products and your brand, ultimately generating sales. Not only that, but easy access to reviews of your products on your eCommerce sites is something that online customers now expect. Around 95% of buyers look at product reviews before making a purchase.
Giving customers the space to review your products creates naturally unique and relevant content for your website. This is fantastic for your search engine rankings. It also gives you the opportunity to review the way your customers are talking about your products and services, not just what they like and don't like, but the language they are using. Customer reviews can suggest what people might be searching for when shopping online, so you can pinpoint if there are any keywords you're missing out in your titles and descriptions.
The link between PIM and SEO
What all this has in common, product titles, descriptions, images, and reviews, is rich product data. For retailers to locate accurate information, enrich it, and ensure it's sent to the right place might sound straightforward. But as many online retailers will know, the volume of products makes this process more complex.
A solid PIM system that manages your workflow efficiently means that you can produce product pages that are easy for your customers to find and navigate, and that search engines will love. Integrated Digital Asset Management (DAM) ensures that images and other assets, such as 360 views or video, are always correct and can be labeled correctly with metadata. Search engines will reward your site for usability, so think about your SEO as a customer-focused activity, higher search rankings should be a happy side effect of this!
Want to find out more about how Pimberly can help you enrich your data and increase your SEO? Here's a video overview