Artificial Intelligence (AI) has shown great potential for helping businesses improve their Product Information Management and Digital Asset Management. (PIM/DAM). With the volume and complexity of product information increasing across the supply chain, ensuring the reliability of data is a huge task when undertaken manually. AI optimized product data removes human error and improves the quality and searchability of products.
From helping to enhance product data and match it with the right categories, to giving distributors the means to identify the items that are selling well, the capabilities of artificial intelligence are truly thrilling. We're excited to announce Pimberly has the ability to give product data the AI treatment with Amazon Rekognition software.
What is the Pimberly AI?
Pimberly's AI runs on Amazon Web Services (AWS) and utilizes the Amazon Rekognition AI toolset. Making use of deep learning technology, the AI has the power to analyze digital assets, identify objects, colors, faces, moods, and a whole lot more. It even has facial recognition for verification purposes.
How does it work?
The AI offers brands the ability to perform some brilliant feats with their product data. It alters the way in which companies interact with digital assets for improved efficiency. The software will analyze multiple images and return attributes it can recognize and a percentage of confidence.
When using the software, a user is able to select the digital assets they would like to be enhanced by artificial intelligence. The assets are then analyzed and populated in Pimberly according to what the AI has discovered and its confidence levels. Then use the powerful workflow engine to create some truly spectacular automation.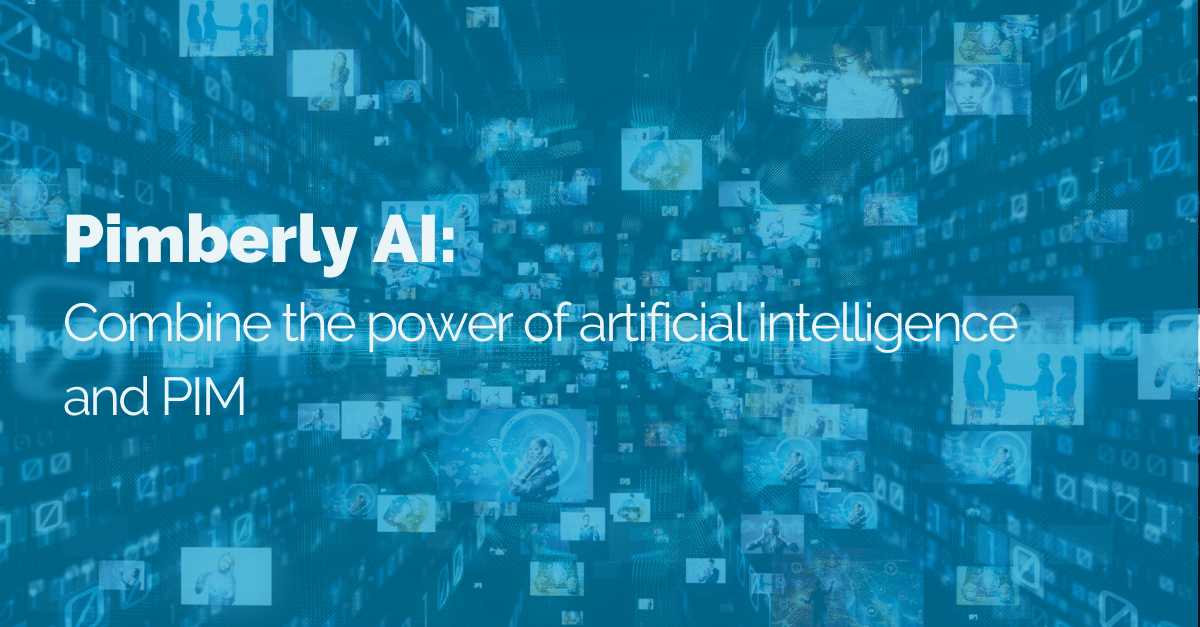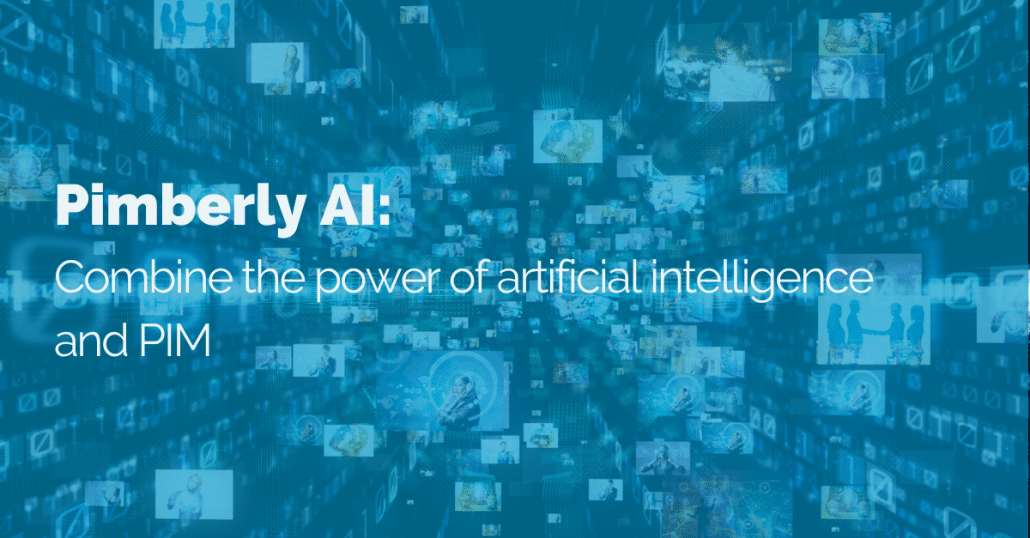 Train the AI engine to perform facial recognition. For a fashion agency that wants to categorize its digital assets by model, the process is easy. It can also be trained to identify unusual objects. Have an unusual or technical product range? Teach the AI to spot unique products within your images.
Another awesome quality of the AI is that it has the power to spot common items such as shoes and dresses as well as colors within those objects. It's able to identify 'Äúbrown shoes'Äù or 'Äúred dress'Äù within a digital asset, which comes in handy when looking to provide great product associations.
Amazing AI benefits
The AI capabilities of Pimberly create a golden opportunity for businesses to transform the way they operate. For example, companies can save time on manually tagging thousands of images. So, rather than having to individually tag one image at a time, the AI automatically lets companies tag product photos in bulk. Users can focus their efforts on creating better shopping experiences for customers, improving overall efficiency.
The beauty of AI is that it helps companies be hyper-specific with product data and build stronger relationships with consumers.
Manufacturers can use it to be notified of any product quality issues and then tailor the data to ensure that it complies with the requirements of their customers. Marketers can use it to construct better eCommerce campaigns with relevant digital assets. Deliver more immersive buying experiences for consumers and drive more sales.  And as artificial intelligence becomes more sophisticated the benefits are sure to increase.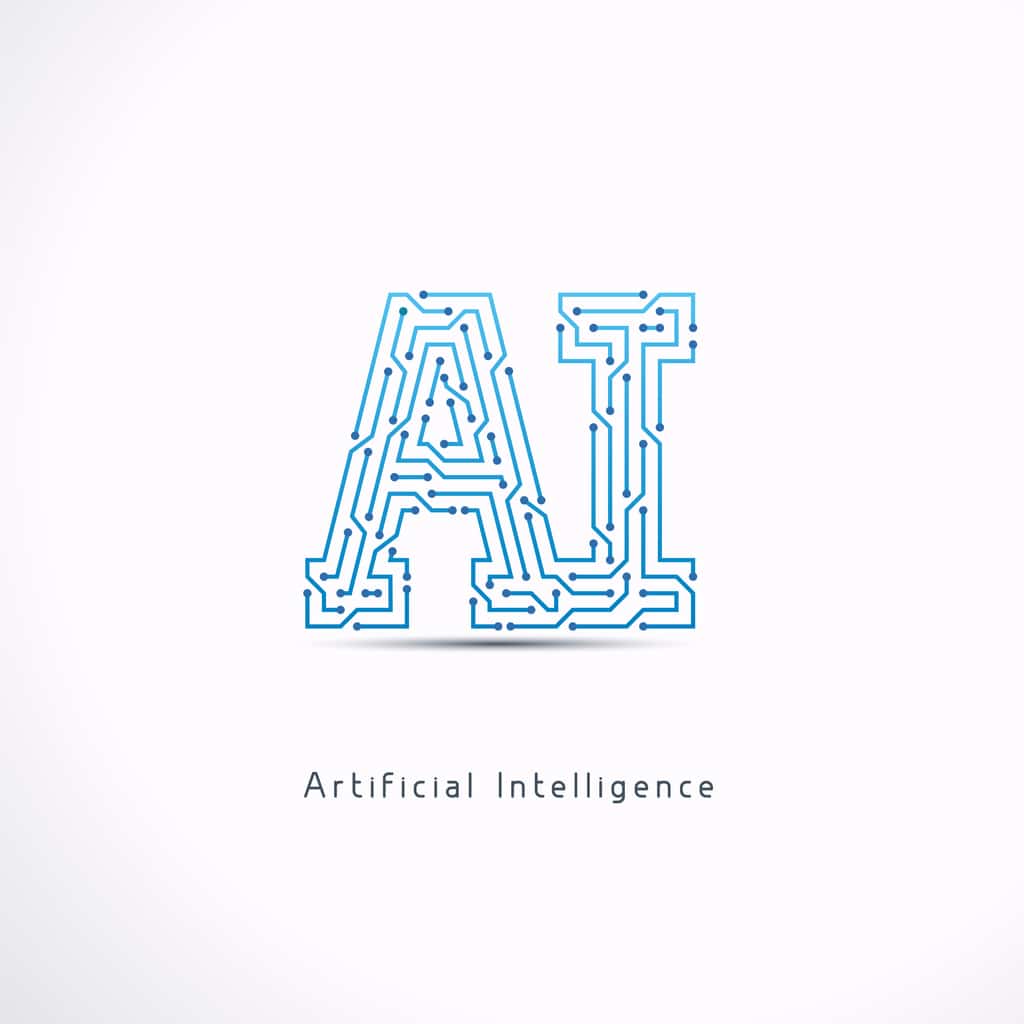 Laying the foundation for better product data
There's still a lot to be explored with how artificial intelligence can have a long-term impact on product data. But the technology will continue to shape the customer experience in the coming years and that makes AI a valuable asset in the PIM sector.
To be at the forefront of the latest product data trends is of the utmost importance to us at Pimberly. We'll continue to keep our customers informed about future developments and deliver exciting new features that push the boundaries of product information management.
Learn more about the capabilities of PIM and artificial intelligence