Product data transparency means you can clearly communicate any sustainable practices you employ which will help set you apart from the competition. Consumers are savvier than ever and they want detailed product information. Specifically, sustainability and the carbon footprint of what they're buying are key factors in buying decisions.
Climate action is no longer optional and business practices need to be reflective of this. Undoubtedly, there's a massive scope for businesses in the fashion and apparel industry to make a real difference to the global climate. The key facts and figures below show why this is something that should be front of mind.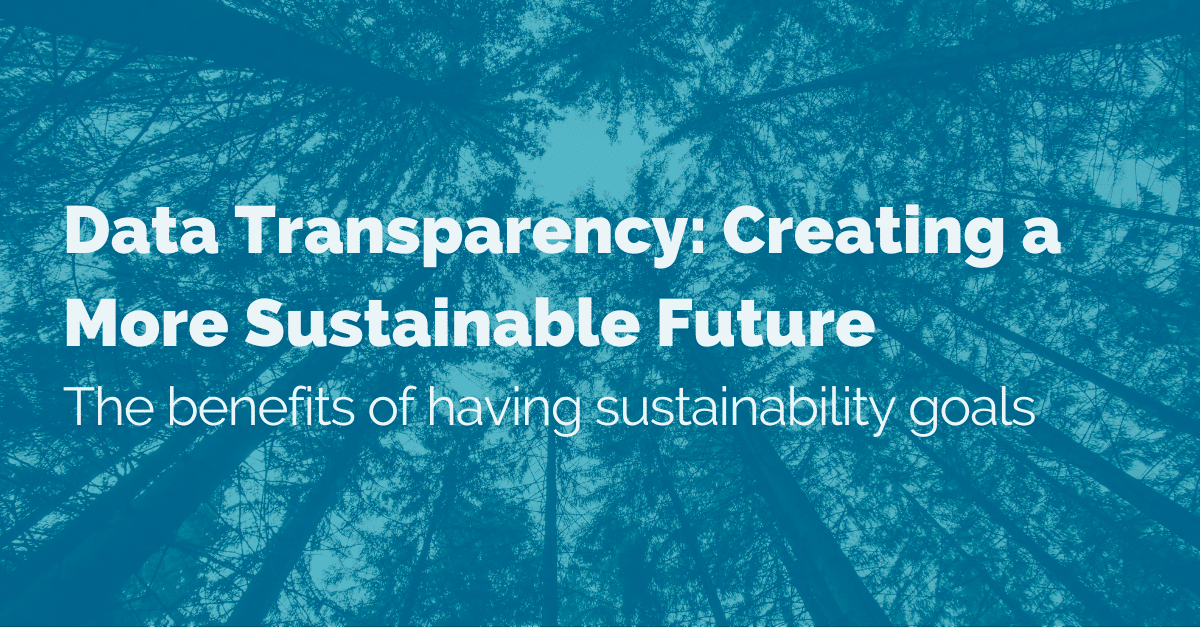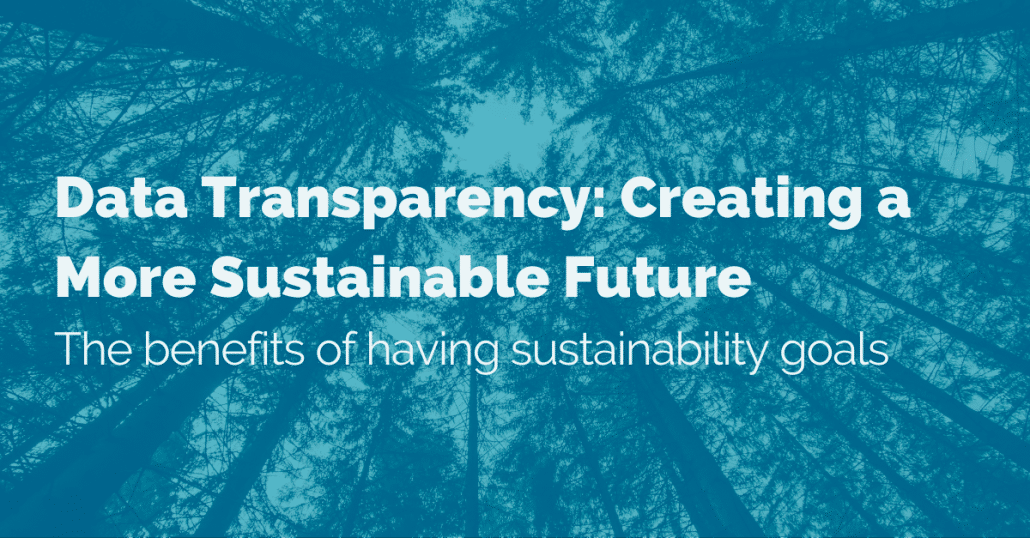 Key facts and figures:
26 billion pounds of textiles end up in landfills each year

It takes up to 10,000L of water to produce a single pair of jeans

20% of wastewater comes from the fashion industry

The fashion industry accounts for 10% of global greenhouse emissions

60% of clothes end up in landfill

Textile production creates 1.2 billion tons of carbon dioxide per year
McKinsey & Company recently carried out a survey on consumer sentiment on sustainability in fashion. It found that 67% of respondents said sustainable materials influence their buying decisions. Furthermore, 66% of global consumers will pay more for ethically produced goods. 
It's no wonder environmental sustainability is becoming an increasing concern for businesses in the fashion and apparel industry. It's also no wonder that more customers are favoring brands that demonstrate social responsibility. Essentially, if you're reducing your businesses' environmental damage, capitalize on that and reap the rewards of creating a more sustainable future.
The benefits of having sustainability goals
Firstly, clearly communicating your sustainability goals with your customers will go a long way in differentiating yourself from the competition. Secondly, there are many ways you can do this – one of them will be in the transparency of your product data. Customers want to know about your manufacturing processes and if they're ethical. Additionally, they want to know where materials are from and whether you're using sustainable production methods.
Having this transparency with your product data presents benefits for you and your customers. All these factors will create the make-up of your brand identity. Customers want to feel a personal connection with the brands they shop with, so it's a great opportunity for you to tell your brand story.
Customers are more inclined to shop with brands they feel are aligned with their own personal beliefs. Providing information around your sustainable development goals will show that you both care about a common cause. In the same vein, you can demonstrate that you're working to make positive change. Overall, once you've established that personable relationship, you'll see much-improved loyalty.
Having green initiatives that your customers can get involved in is a great way of extending your brands' reach. If there's something your employees or customers can get involved in, all the better! Your customers love hearing about what you and your other customers have been up to. Again, it all comes back to creating that personal relationship based on a common belief.
Some of our customers looking at the long-term
Like us, our customers are ambitious and want the best for the generations to come. So, let's shed some light on how some of our customers are embracing sustainability in some pretty cool ways:
Bombinate
Bombinate is a retailer of quality, artisan pieces ranging from footwear to furniture. It focuses on the longevity of its products. Providing products that are good quality and that are built to last is the main goal. They veer away from the trends of fast fashion. They don't want to create clothing that's designed to be worn once then disposed of.
Its focus on quality and ethical manufacturing form the pillars of the brand ethos. This resonates throughout all the collections stocked. The main message it wants to convey to its customers is having a joint passion for quality over quantity. Beautifully crafted pieces that are consciously designed.
This creates a great brand image. It speaks to customers looking for products that will last them a lifetime – not just a night out. The "built to last" ethos is definitely something more and more customers will be looking for, so this may be another route of messaging you could take.
Ellis Brigham
Ellis Brigham is a leading mountaineering retailer. It has a true passion for creating a greener, more sustainable future to help people make the most of our "outdoor playground". There's a dedicated section on the website outlining the steps it's taking to reduce its carbon footprint.
There are a number of initiatives both in-store and online that promote a greener way of doing things. First off, free water re-fills are available in all their stores. To reduce energy consumption it uses LED-powered lightbulbs. When it comes to online operations, it uses sustainable packaging and carbon-neutral deliveries.
Going back to the "built to last" ethos, it also promotes the repair of clothing and equipment to change customers' perceptions.
Gill Marine
Our customer Gill Marine is a leading, global marine apparel business. Having close ties to the sea, it makes sense that they want to care for our oceans and coastlines.
They have a dedicated section on their website, detailing all their sustainability goals and ambitions. It took a step back to look at its supply chain to ensure it was making constant improvements to reduce its carbon footprint. Everything from the materials used, to how it manufactures and delivers the final product to the customer has been considered.
It doesn't just stop at the products – it's packaging too. All polybags are now 100% recyclable, it no longer uses plastic hangers and it uses 100% recyclable paper or card for all catalogs, header cards, and swing tickets. These are all great initiatives that will help you reduce your carbon footprint and protect our future generations.
The advantages of transparency around sustainability:
It's clear that more and more people are aspiring to create a greener, more sustainable future. Businesses and customers alike want to build a better future for the generations to come. If your environmentally conscious customers don't know your products are sustainable, you could be missing out on sales opportunities.
Like our customers outlined above, it could be a dedicated section on your website outlining what you're doing to curb climate change. Alternatively, look at creating more detailed product descriptions or adding accreditation logos. This gives your customers a full view of what they're buying, where it's sourced, and whether it's sustainable. This could also apply to the details you provide around deliveries if you're doing this in an environmentally friendly way.
Your customers will appreciate it – and so will future generations. We're taking steps in the right direction and, collectively, we can make a real difference.
Find out how we help businesses in the fashion & apparel industry leverage their product data