How Liferay and Pimberly offer the perfect solution
When our customers in the manufacturing and distribution sectors consider implementing or re-platforming their B2B eCommerce systems, they often ask whether they also need a Product Information Management (PIM) platform.
Many leading B2B eCommerce platforms, including Liferay DXP, include extensive product catalog features. These are optimized for the complex enterprise requirements of manufacturers and distributors. For instance, there are capabilities to manage multi-layered products which include specification variations by industry and geography.
Furthermore, you can create product bundles, i.e. define products that are made up of a variety of sub-components to configure the complete product. There is also multi-lingual support for marketing descriptions and the capability to manage a variety of image and video content. Many eCommerce platforms will also provide some facilities to export product data to third-party marketplaces.
So, given these extensive capabilities, why would you need a Product Information Management (PIM) system as well? If you're only selling a limited range of products via your online store, offering one or two languages and currencies, your eCommerce platform may fit your use case. This is especially true if you're only managing a small number of simple products. Even more so if there aren't frequent product updates and/or substitutions.
However, if you're selling a large number of complex products in multiple geographies, and currencies, an eCommerce platform won't suffice. It'll also be challenging to "syndicate" subsets of your products either to your sell-side channel partners or to various marketplaces. Unlike PIM, eCommerce platforms are not built with growth and scalability in mind when it comes to managing product data. Overall, it'll be a lot more labor and cost-effective to add an enterprise PIM like Pimberly to your digital ecosystem.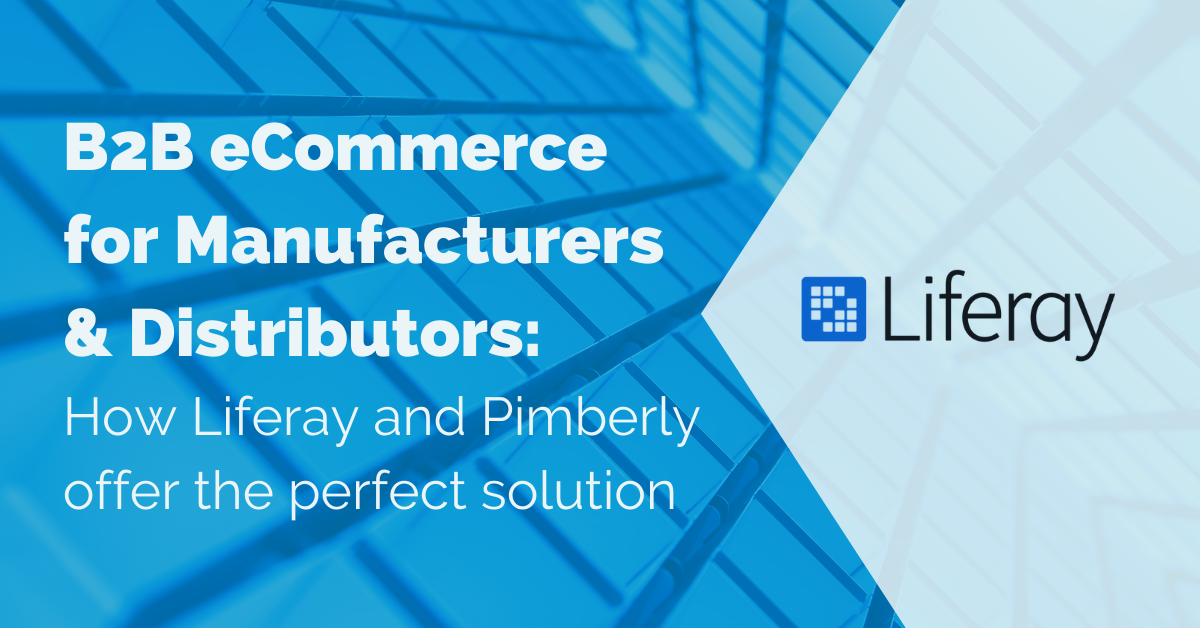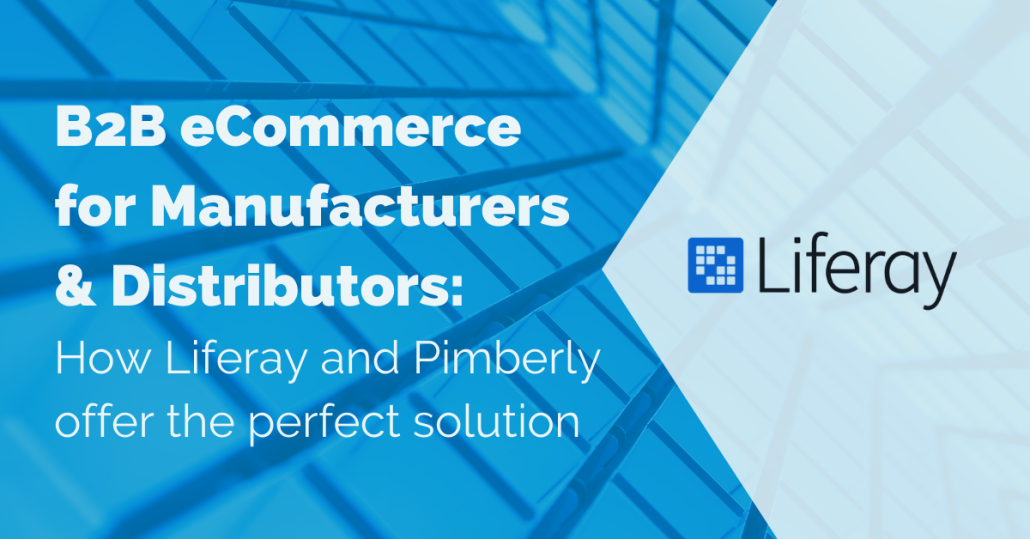 PIM for B2B eCommerce
In most B2B eCommerce scenarios, the eCommerce platform is integrated with the customer's CRM and ERP. If the data quality is poor and you need to connect other applications and processes, a PIM will be key.
To improve the customer experience, you need to ensure data is clean and of a high standard. Often, B2B eCommerce businesses will need to make significant data enhancements to ensure this is the case. PIM systems totally streamline all aspects of product data management processes, automating up to 80% of manual tasks.
In more complex B2B scenarios, a PIM will give you the ability to quickly and easily reach more sales channels. As a result, you can reach new customers and increase your sales. It will also provide user tools that automate the more laborious aspects of managing a product catalog. For instance, you can define product "parent and child" relationships. Bulk updates automatically make changes to your product data in real-time. These then reflect across all related specifications and descriptions.
If you're selling to different geographies, you can integrate your PIM with translation services to automatically translate product data. Lastly, printed catalogs and product data sheets are still an important part of marketing and customer support strategies. Pimberly's Automated Product Data Sheet and Catalog functionalities take care of this for you.
They use the data and digital assets stored within your PIM to create totally accurate and up-to-date printed materials. These are great for sharing data in an attractive format with your B2B customers. Moreover, they're great from a compliance perspective for manufacturers that need to provide in-depth product details when shipping or exporting.
Do you need a PIM?
Always look a the big picture when you're considering starting your PIM journey. It's often best to deploy a PIM to start with and replace your eCommerce platform at a later date. In any event, it's a good idea to get some outside advice from an experienced eCommerce consultancy or system integrator. They will help you work through the options and costs to determine the best solution for your business.
If your requirements include both PIM and Self-Service B2B eCommerce, you'll find a seamless integration between Liferay's Digital Experience Platform (DXP) and Pimberly. In short, we offer an economical and comprehensive solution for almost any type of manufacturing or distribution business.
Here's some further reading on how to leverage your product data to create amazing B2B eCommerce experiences